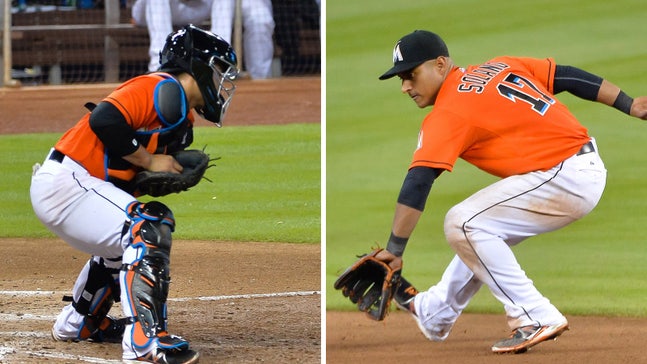 Jhonatan, Donovan Solano become the first set of brothers to start a game for Marlins
Published
May. 3, 2015 5:48 p.m. ET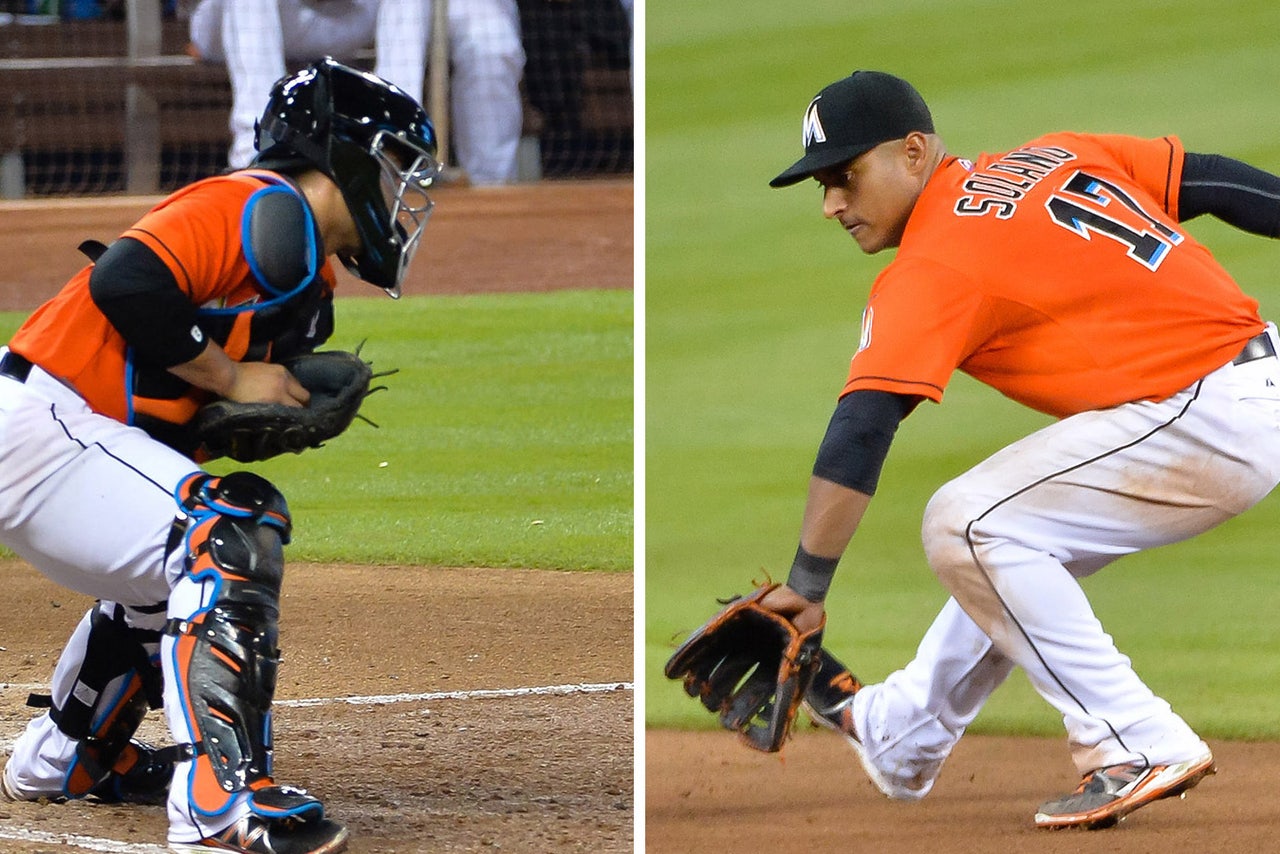 MIAMI -- Not much went right for the Miami Marlins during Sunday afternoon's 6-2 loss to the Philadelphia Phillies, but a surreal moment took place in the fifth inning.
Donovan Solano, who started at second base in place of Dee Gordon, singled up the middle to lead off the frame. His older brother, Jhonatan, drove him in with an RBI double against rookie righty Severino Gonzalez.
At the time, it gave the Marlins a 2-1 lead. Miami was set up for its 10th victory in 11 tries and a three-game sweep of the division rival Phillies until Philadelphia scored five unanswered runs.
Jhonatan and Donovan became the first set of brothers to start a game for the Marlins in the organization's 23-year history.
"We enjoyed it," Donovan said. "This is our first game. We are happy for us, but we're mad for the loss."
Added Jhonatan: "It's a dream playing with my brother, but we lost the game, and that was ultimately (what mattered)."
In 2012, the Solanos made their big-league debuts eight days apart with Donovan achieving the feat first. They became the 12th and 13th Colombians, respectively, to reach the majors. When Jhonatan's Washington Nationals visited Marlins Park a day later, Donovan picked him up at the airport for the series. Their parents were in attendance to cheer them on.
In 2013, they started the same game but for different teams on Sept. 22 at Nationals Park. Though they started games on the same winter ball club in the past, Sunday was the first time in the big leagues.
This offseason, Jhonatan signed a minor-league deal with the Marlins after the Nationals released him. He began the season in Triple-A New Orleans before getting his contracted selected when Miami designated Jarrod Saltalamacchia for assignment on April 24.
Sunday marked his Marlins debut, giving starter J.T. Realmuto a rest after eight straight starts.
"Whenever I get an opportunity we try to do whatever we can do to help the team win a game," Jhonatan said.
Donovan went 1 for 4 at the plate and committed two errors, while Jhonatan finished 1 for 2 with the RBI double and a walk. He caught all nine innings.
"My wife, his wife, my baby, for sure my parents watch the game from Colombia," Jhonatan said. "Everybody's happy right now. This is a blessing coming from God."
You can follow Christina De Nicola on Twitter @CDeNicola13 or email her at cdenicola13@gmail.com.
---