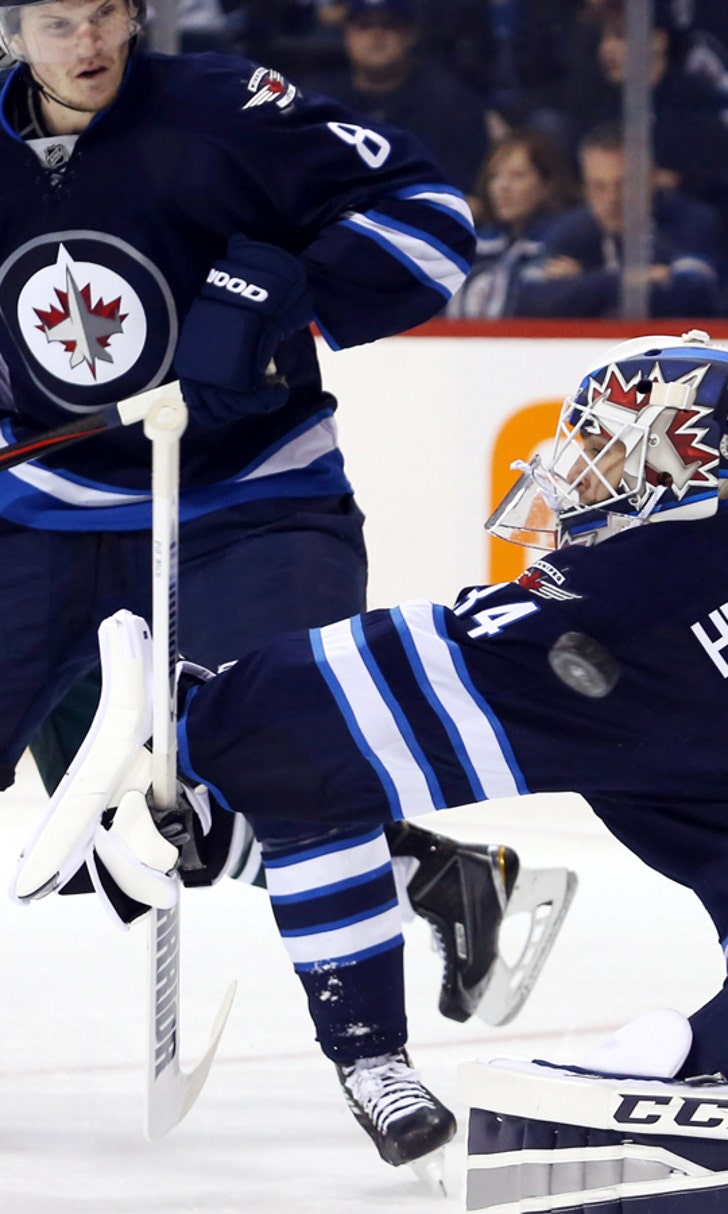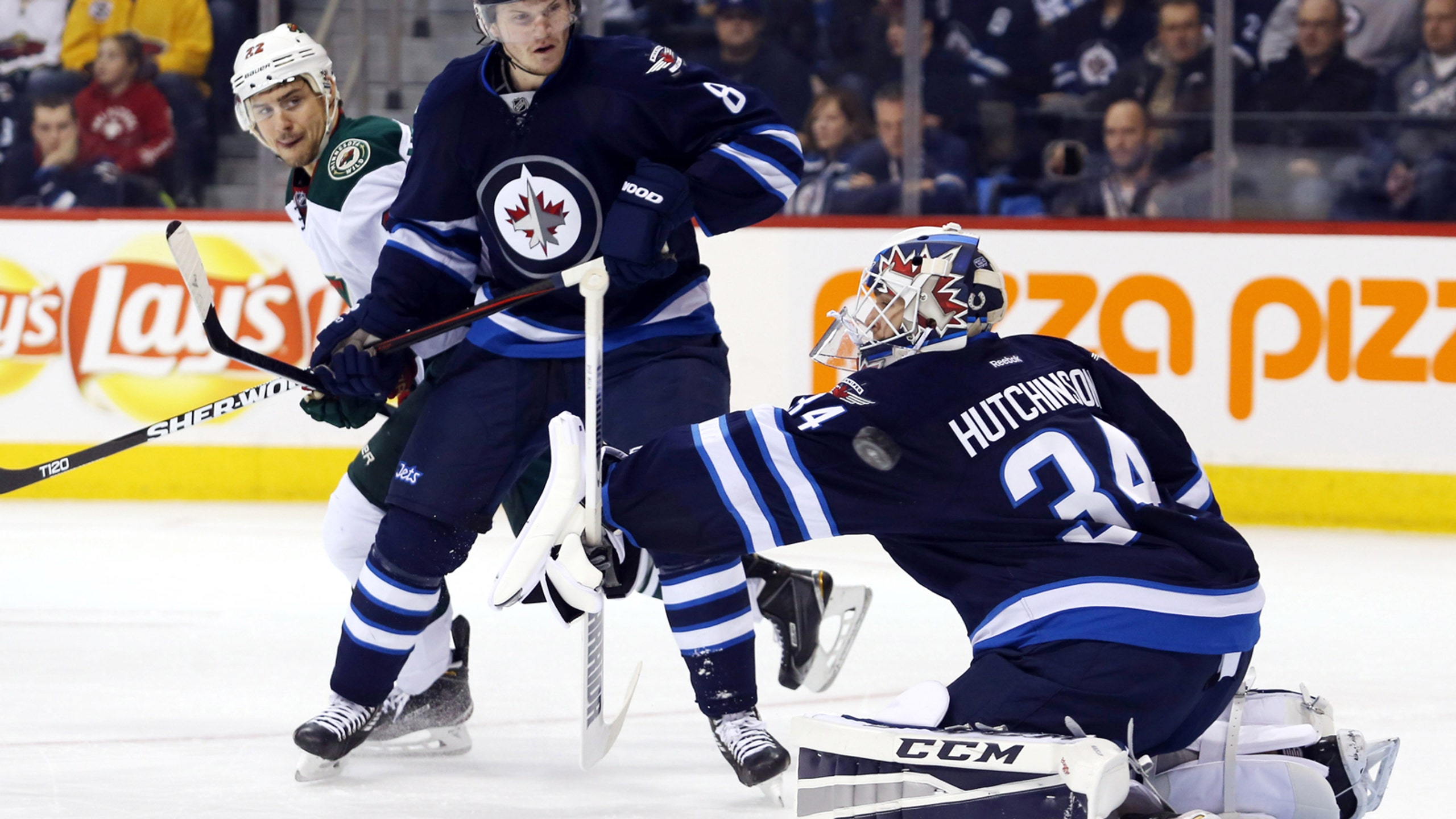 Jets outlast Wild in OT
BY foxsports • February 10, 2015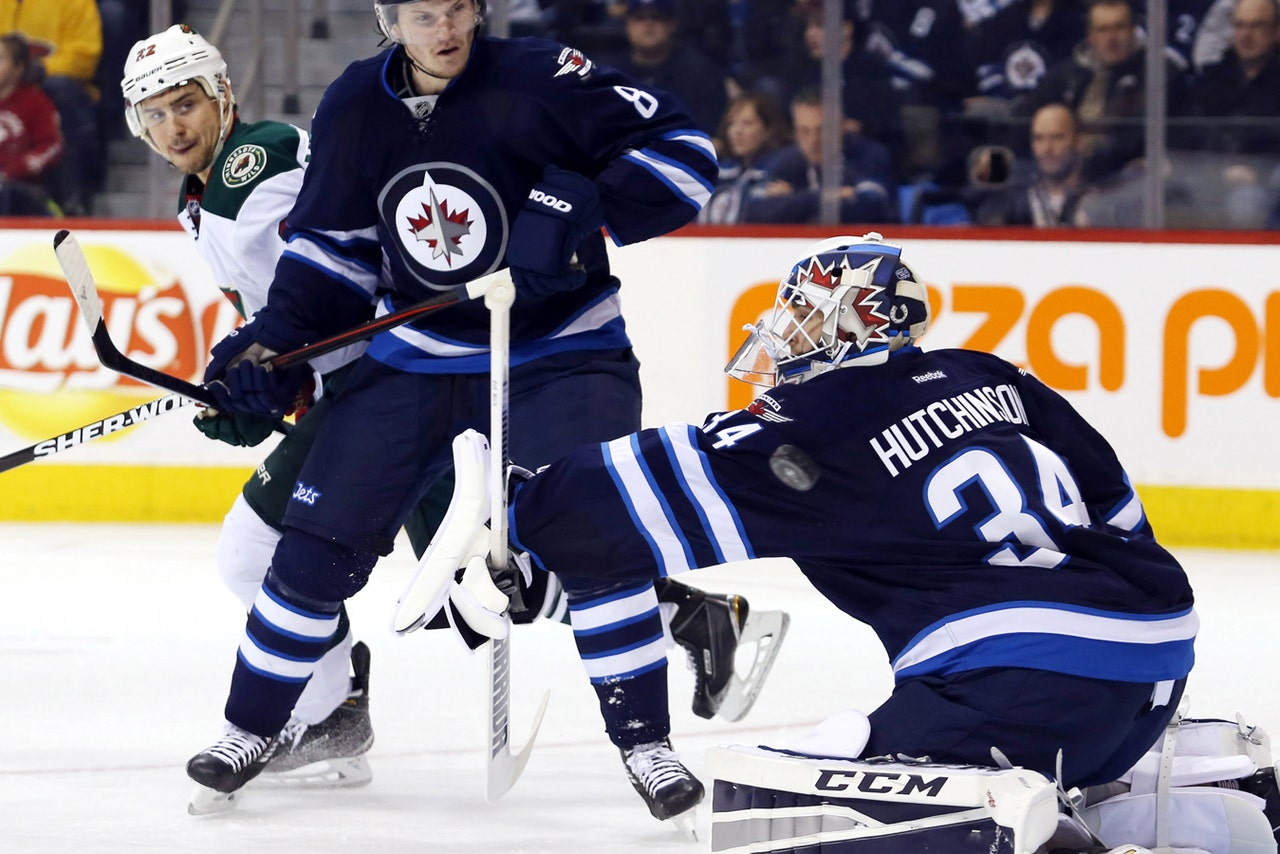 WINNIPEG, Manitoba -- Dustin Byfuglien scored on a breakaway at 4:00 of overtime and the Winnipeg Jets ended the Minnesota Wild's six-game winning streak with a 2-1 victory on Tuesday night.
Minnesota turned the puck over in Winnipeg's end and Byfuglien grabbed the loose puck, skated down the boards alone and ripped a low shot under goalie Devan Dubnyk.
Toby Enstrom scored in regulation and Michael Hutchinson stopped 29 shots for Winnipeg, which has won back-to-back games.
Jason Pominville scored for the Wild, who got a 32-save performance from Dubnyk.
After two scoreless periods, the Jets got on the board with Enstrom's third goal of the season at 7:53. Enstrom's shot from the point was tipped in past Dubnyk by Minnesota winger Nino Niederreiter for the 1-0 lead.
Pominville tied it up just over two minutes later when teammate Zach Parise created a turnover in front of Winnipeg's net and Pominville fired his shot past Hutchinson at 10:22.
Winnipeg opened the game swarming around the Minnesota net, with the Wild blocking some shots and Dubnyk making a couple of sharp saves as the puck bounced around in front of him.
Minnesota didn't get its first shot on goal until 6:41 of the first period, when the gap became 10-1 in Winnipeg's favor. The period ended with the Jets outshooting their Central Division rivals 15-8.
Both goalies made some key stops in the second period, with Hutchinson kept busy as the Wild upped their shots on goal to close Winnipeg's edge 24-21.
Winnipeg had its fourth power play of the game early in the third, but Mathieu Perreault's shot clanged off the post.
The Wild went on their third power play of the game and couldn't capitalize, and the Jets came back at even strength for Enstrom's goal at 7:53.
Perreault's assist on the goal extended his points streak to three games with one goal and four assists.
Pominville's unassisted goal was his 11th of the season. He also had a goal in Minnesota's 5-3 win over Vancouver on Monday after going 12 games without finding the back of the net.
Niederreiter hit the crossbar with 2:53 left.
Wild defenseman Ryan Suter slid on his knees to block Perreault's pass attempt near Minnesota's goal during overtime.
---