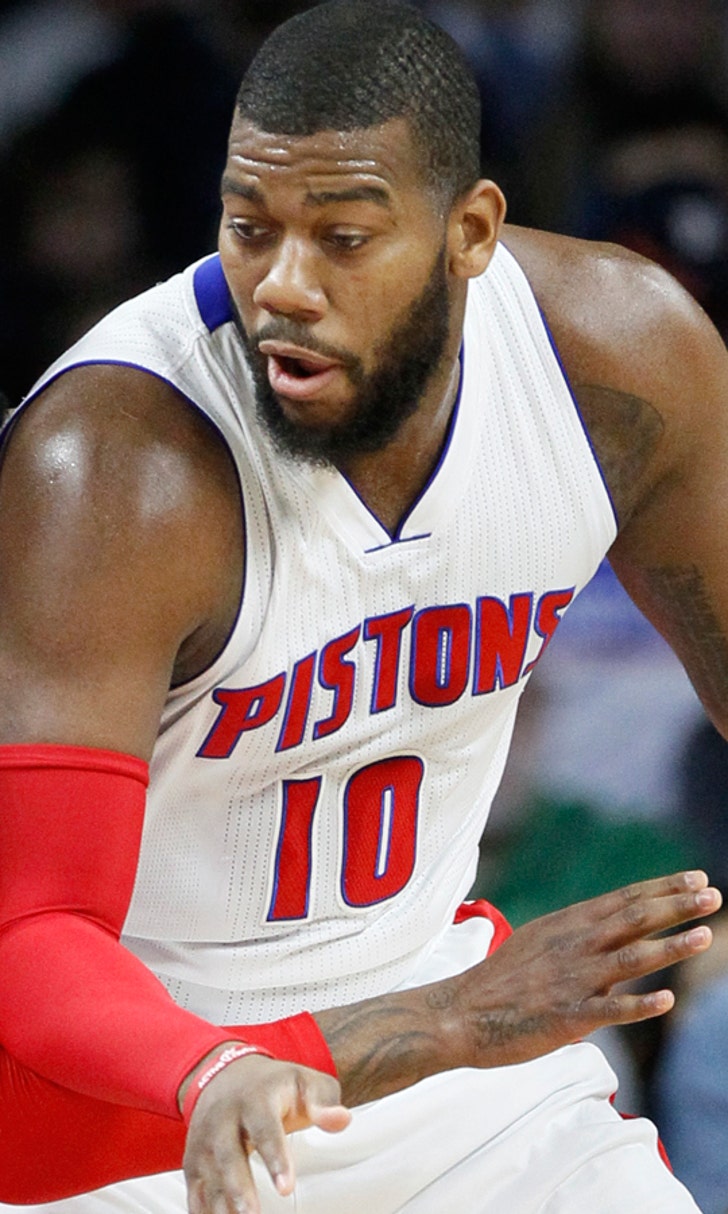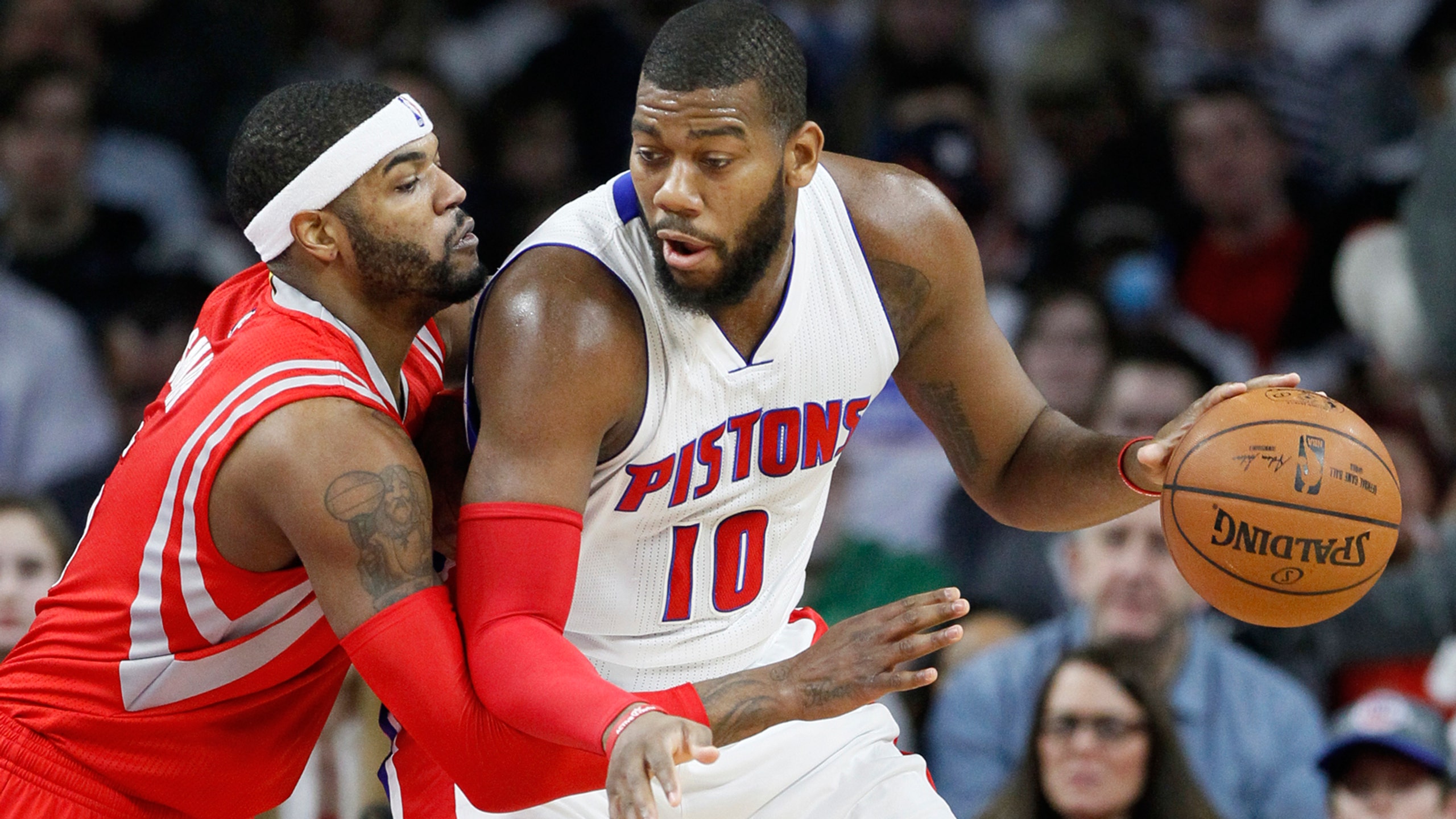 Jennings-less Pistons earn much-needed victory over Smith, Rockets
BY foxsports • January 31, 2015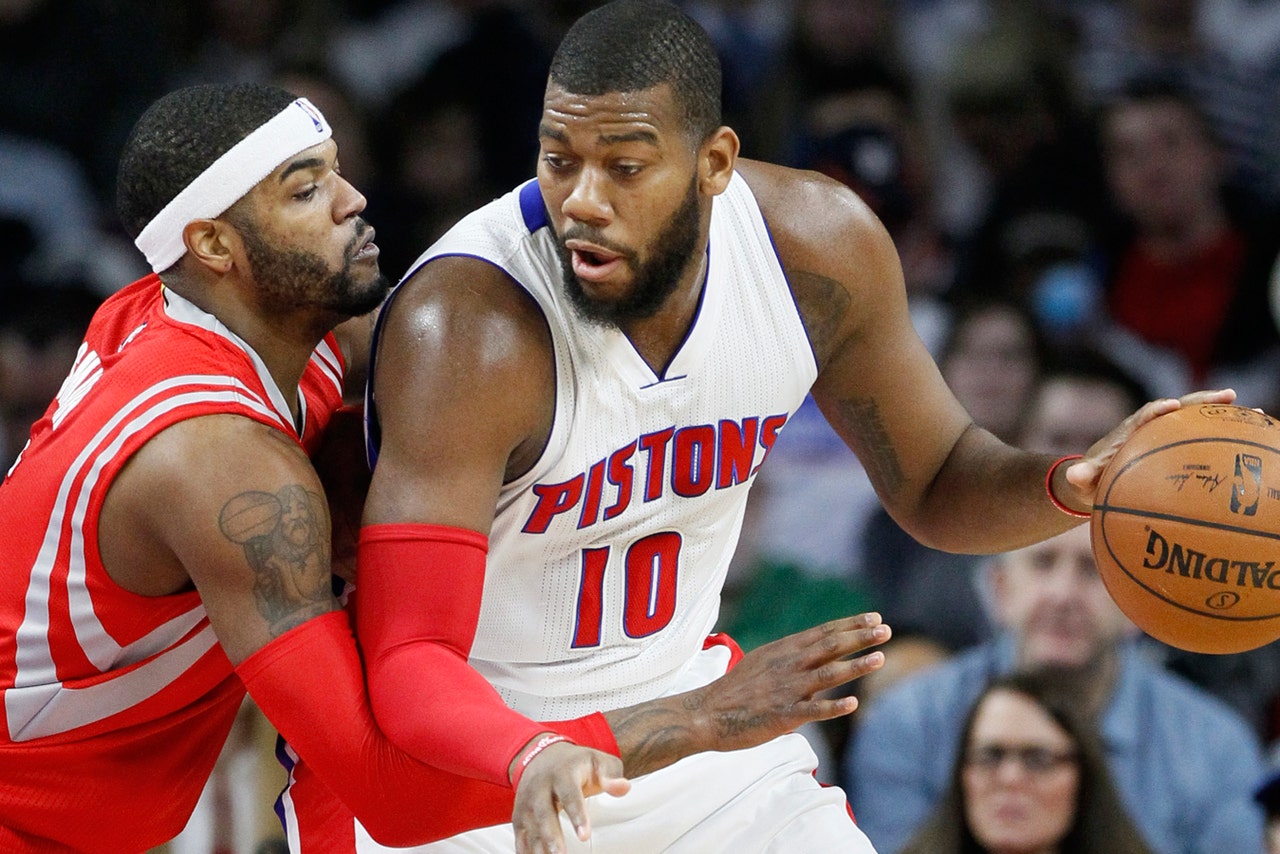 AUBURN HILLS -- The Detroit Pistons already knew they could win without Josh Smith.
Saturday, they proved to themselves that they could also beat teams without Brandon Jennings.
With Jennings reduced to cheering enthusiastically on Twitter and Smith on the opposing team, the Pistons broke a four-game losing streak with a convincing 114-101 victory over the 33-15 Houston Rockets.
"That streak was tough, so we needed this," said D.J. Augustin, who had 28 points and 12 assists in 37 minutes at point guard. "It was a big win against a good team. That builds our confidence and lets us know that if we stick together and stay with it, we can beat any team in the league."
No one appreciated Augustin's performance more than the guy he's replacing.
"Great Win #Pistons DJ was hooping!!!!," tweeted Jennings, following it up with a "Great game KCP" in reference to Kentavious Caldwell-Pope's 28 points, five rebounds, four assists and career-high three blocked shots.
Caldwell-Pope did all that while matched up against James Harden -- one of the toughest assignments he will have all season. Harden finished with 26 points, playing the entire second half despite a painful bruised knee, but Caldwell-Pope more than held his own.
"Playing him makes me slow down," he said. "I'm working hard on the defensive end, and that takes energy, and that makes me pace myself on the offensive end. I felt good. I got myself going on defense, ran the floor and got some easy baskets, and that opened up my outside shots."
The game, played in front of one of the season's biggest crowds, gave the 18,213 fans plenty of entertainment. They spent the first three quarters booing loudly every time Smith touched the ball, then gave the Pistons a standing ovation as the final seconds ran off the clock.
"I thought the crowd was tremendous," Stan Van Gundy said. "Especially when it got close at the end and we had to call a late timeout. They responded and it helped. I definitely noticed them tonight."
The big crowd wasn't as much fun for Smith, though. He got the harshest reaction for a returning player since Ben Wallace's first time back with Chicago, and didn't have much of a game. He went 3-for-11 from the floor, missing his only 3-pointer to the delight of the fans, and was benched for the entire fourth quarter.
"It wasn't emotional for me, because I wasn't here long enough to feel any kind of way about it," he said. "If that happened to me in Atlanta, I'd have a lot of feelings about it, but I wasn't with this team long enough for it to affect me. I just had fun seeing the guys that I did develop friendships with in the short time I was here.
"We just didn't do a good job against a desperate team."
Desperate or not, the game was a much-needed boost after Jennings' injury, and both coaches understood who drove the victory. Houston's Kevin McHale said he spent the night searching for "someone who would get in front of Augustin, even for a little while," and Van Gundy was just as impressed.
"He was tremendous," the coach said. "He was on the attack right from the start of the game, and that's big for us. When we were playing well, Brandon was on the attack. We're better when we are pushing the ball, and that's what D.J. did all night tonight."
Van Gundy is worried about having to play Augustin so many minutes, but he expects the team to add another point guard, probably one with NBA experience, as soon as Monday. 
---