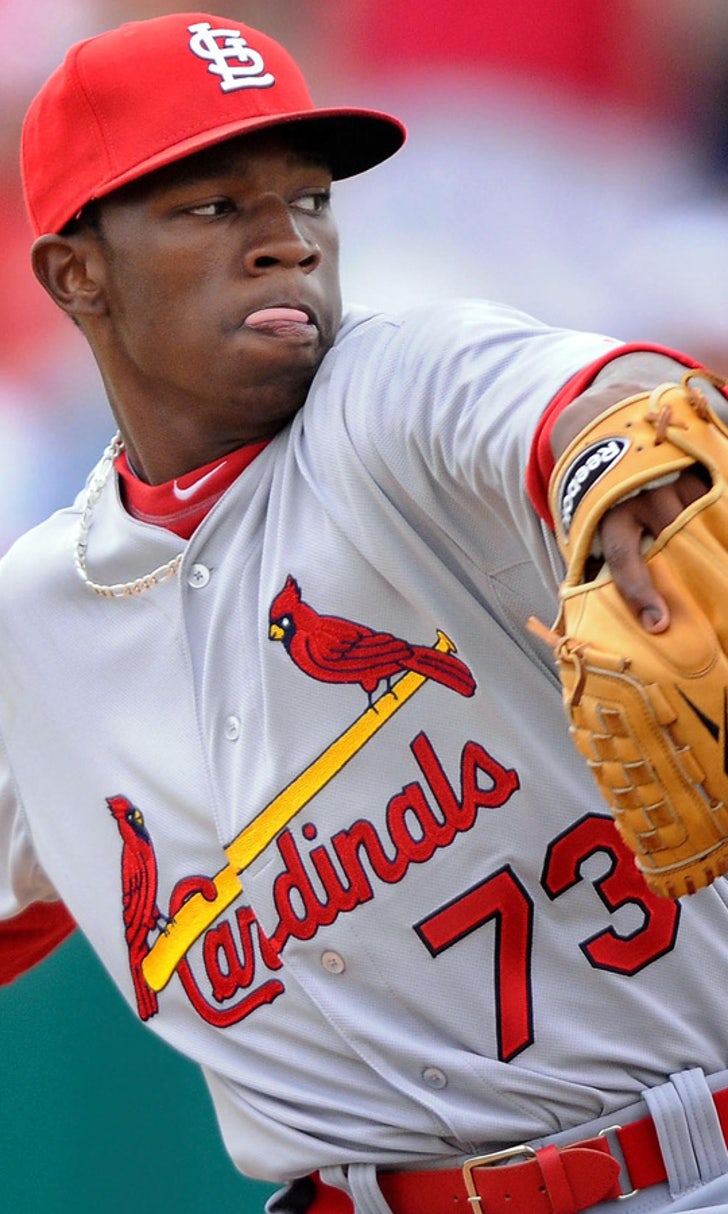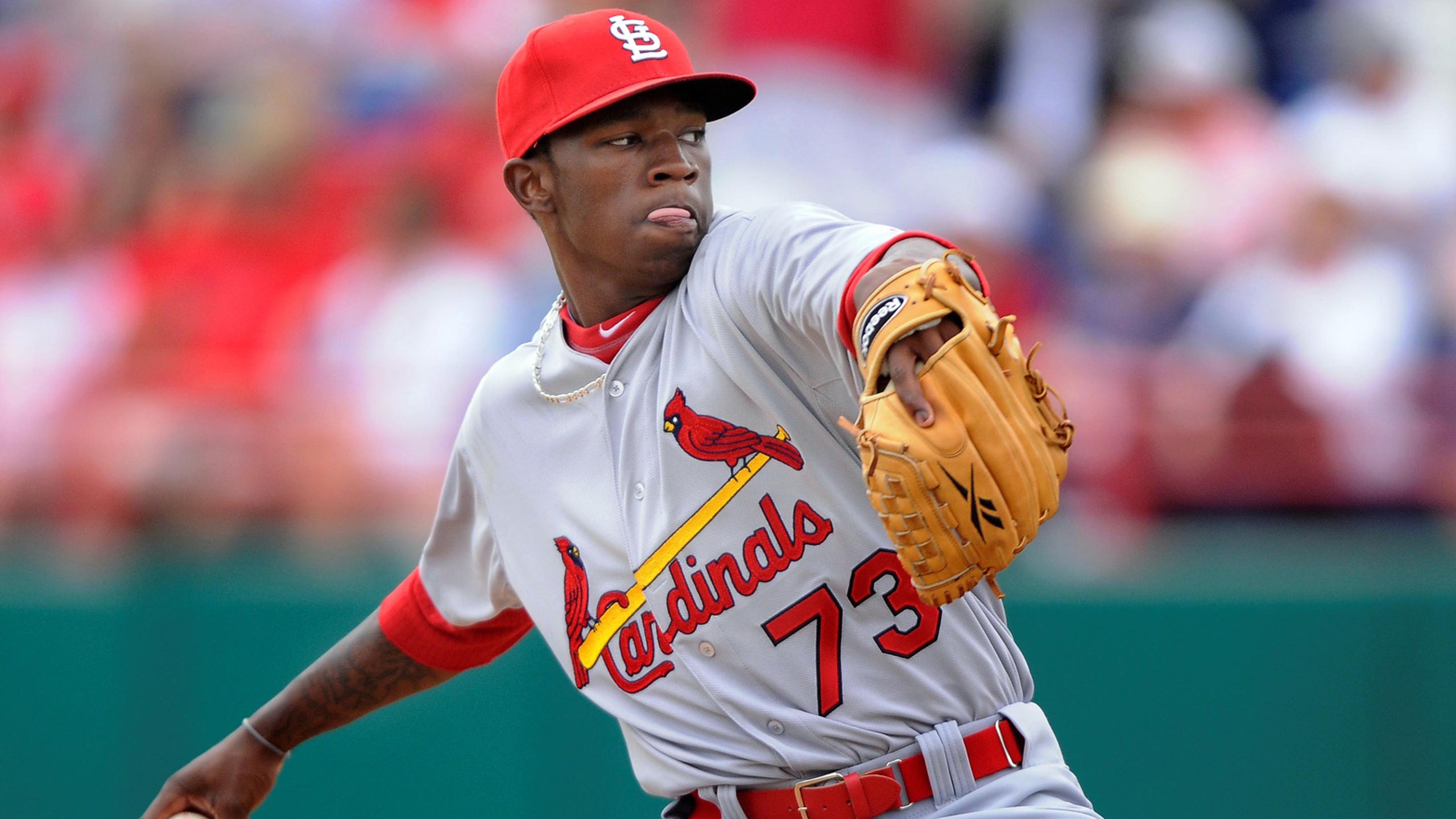 Jenkins key to determining winner of Braves-Cardinals blockbuster deal
BY foxsports • November 17, 2014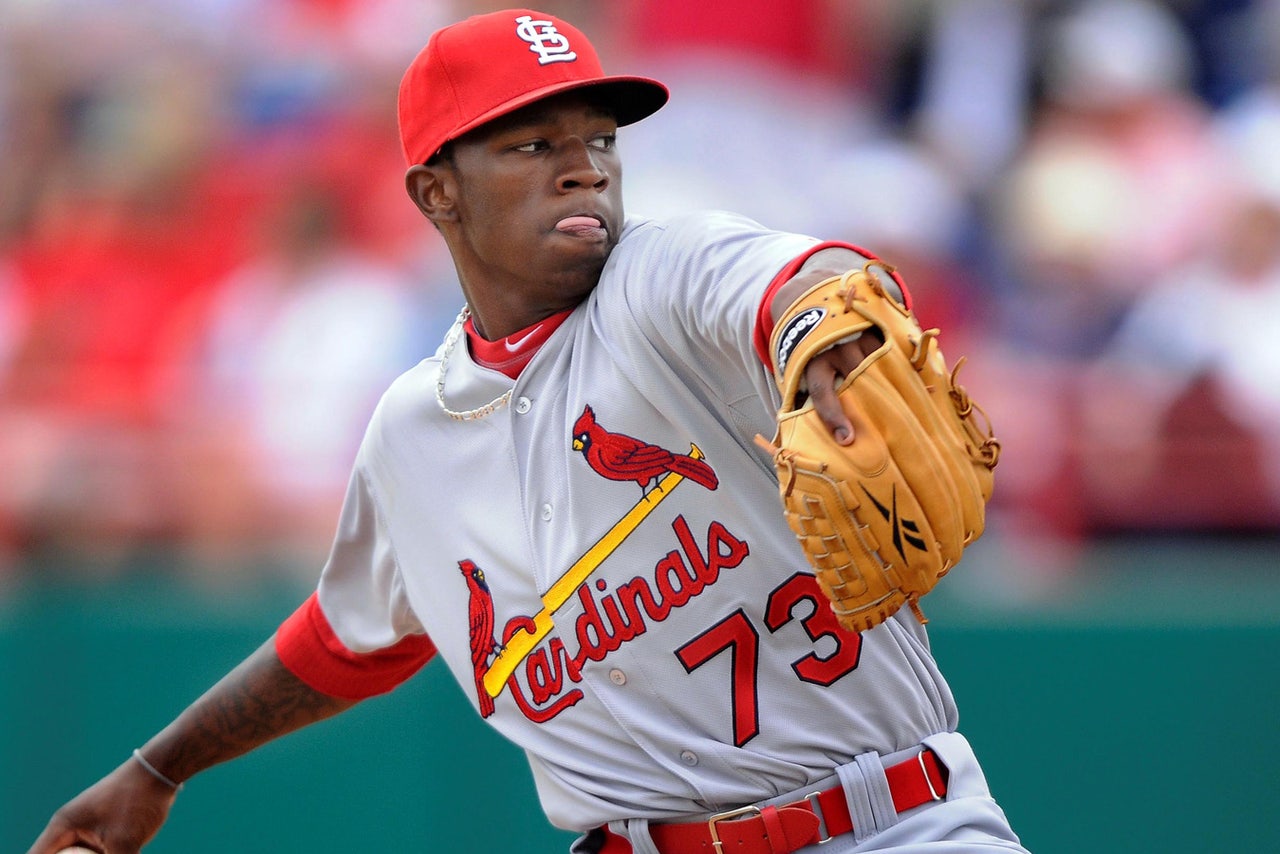 ATLANTA -- Jan Brady didn't hate her older sister Marsha, but she rarely hid her disdain for being the second sibling. This is a common problem among second-born children, but Jan made it famous.
Atlanta Braves president of baseball operations John Hart may have started a similar campaign for the secondary portions of baseball trades.
"Tyrell Jenkins is really interesting," said Hart. "A lot of times people sort of ignore the second player in the deal; they look at the one-for-one. But it's a big piece for us in this deal with Jenkins."
The Braves traded right fielder Jason Heyward and relief pitcher Jordan Walden to the St. Louis Cardinals on Monday for two starting pitchers -- Shelby Miller and Jenkins. Hart said it's OK to focus on the headliners, Heyward and Miller, but don't sleep on Jenkins.
The success of this deal, from Atlanta's viewpoint, might not be measurable until it's known if Jenkins realizes his upside potential and pitches in the Braves' rotation. But that's not going to happen for quite some time.
Hart thinks that Jenkins will start the 2015 season with Mississippi, Atlanta's Double-A club. Then the 22-year-old Texan will pitch and develop in the minors for the next few years.
"If his development continues, this could be a young man we might see sometime during the '16 season," said Hart. "And if his development continues appropriately, he could be a factor for us in 2017 and beyond."
Jenkins hasn't been a huge factor during his five seasons in the minors, however.
The 6-foot-4 right-handed hurler lives in the 92-95 MPH range with his two-seam fastball, according to Hart. He also has a four-seamer, a plus-changeup and a breaking ball. But the hard-thrower has only posted an 18-15 record in 58 starts with a 4.23 ERA during his career. And for a pitcher who has good velocity, the fact that he's never struck out at least a batter per inning at any level, is cause for concern.
Another reason for hesitation; Jenkins wasn't listed on MLB's 2014 Prospect Watch for the Cardinals. According to that list, there were at least 20 players that rated higher in St. Louis' farm system. John Sickels, of minorleagueball.com, didn't list him on his top 20 list either for the Cardinals.
Both lists were created prior to the 2014 season, though. Jenkins made some changes last season in the way he delivered the ball. Those may have been all the changes the Braves needed to see to pull the trigger on this deal.
Jenkins worked hard to shorten his stride on the mound, a move that could help with mechanics and to limit injuries. He was also hard at work refining his changeup and breaking ball. His breaking pitch is the one everybody was raving about during his time at the Arizona Fall League.
In six starts at the Arizona Fall League, Jenkins pitched 24 1/3 innings and gave up 23 hits. He struck out 18 batters, walked 10 and posted a 2.22 ERA, which ranked fourth among starters.
Jenkins has to work now, to realize some major potential.
"(His) upside right now is probably a two-three type starter," said Hart. "But (there's) still some work to do. This is not just a crude arm-strength guy; this is a kid that has a feel to pitch. His most recent work was out at the Arizona Fall League, which is a good indicator. It's a very competitive league out there.
"He dominated that league out there; threw the ball very well. We've had good looks at him twice out there within the last 10 days. Our guys just loved him; the athleticism, they loved the way the arm worked and they love the upside in this kid."
If Jenkins realizes that upside, the Braves win this trade.
Imagine this. In 2017 (Hart's target date for Jenkins to make an impact), the Braves rotation could look like this:
1. Julio Teheran
2. Alex Wood
3. Shelby Miller
4. Tyrell Jenkins
5. Mike Minor
Minor will be the dinosaur of that group in 2017 at 29 years of age. The other four will only be 26 years old. While Teheran will likely still be the ace, any of the trio of Wood, Miller and Jenkins could compete to be the No. 2 starter.
That's a very young, and stacked, rotation.
There are still some question marks, though. Miller has to build on two solid seasons, and show that his real output looks more like 2013 than 2014. And Jenkins has to learn to make a full season's worth of starts look like his time in the Arizona Fall League.
If Jenkins turns into the No. 2 starter Hart believes he can be, the Braves will be in good shape. And Hart will have won his first major blockbuster trade with the Braves.
---