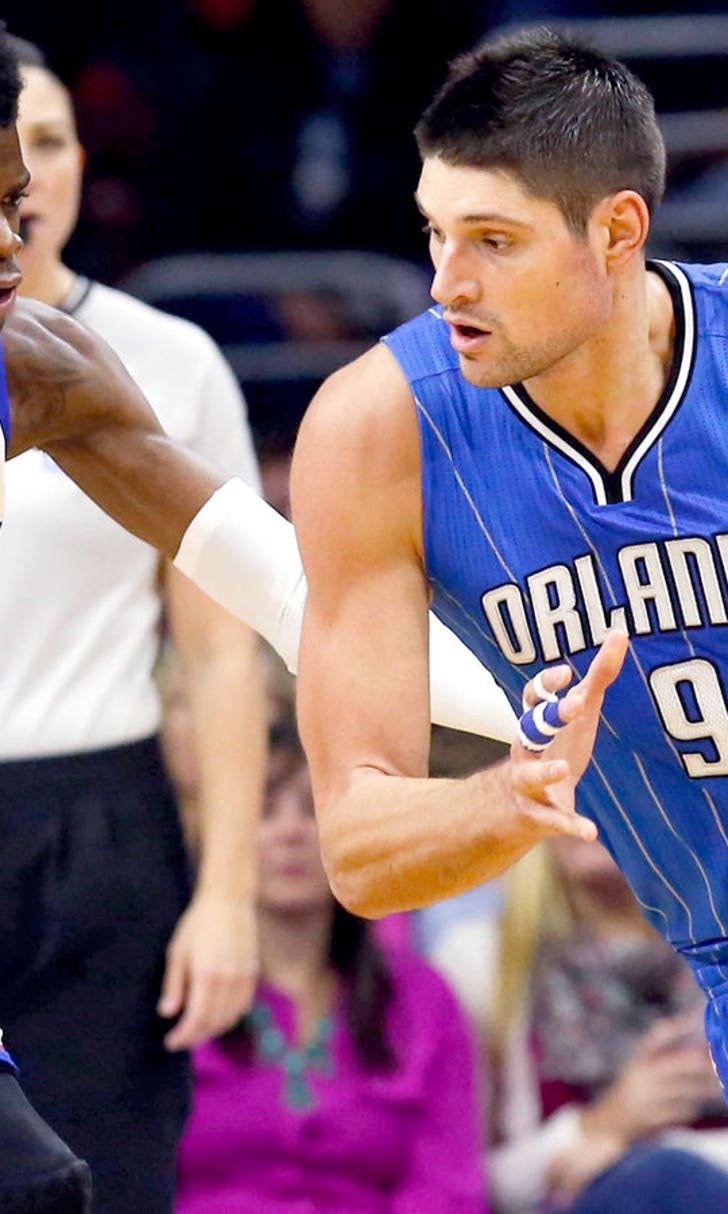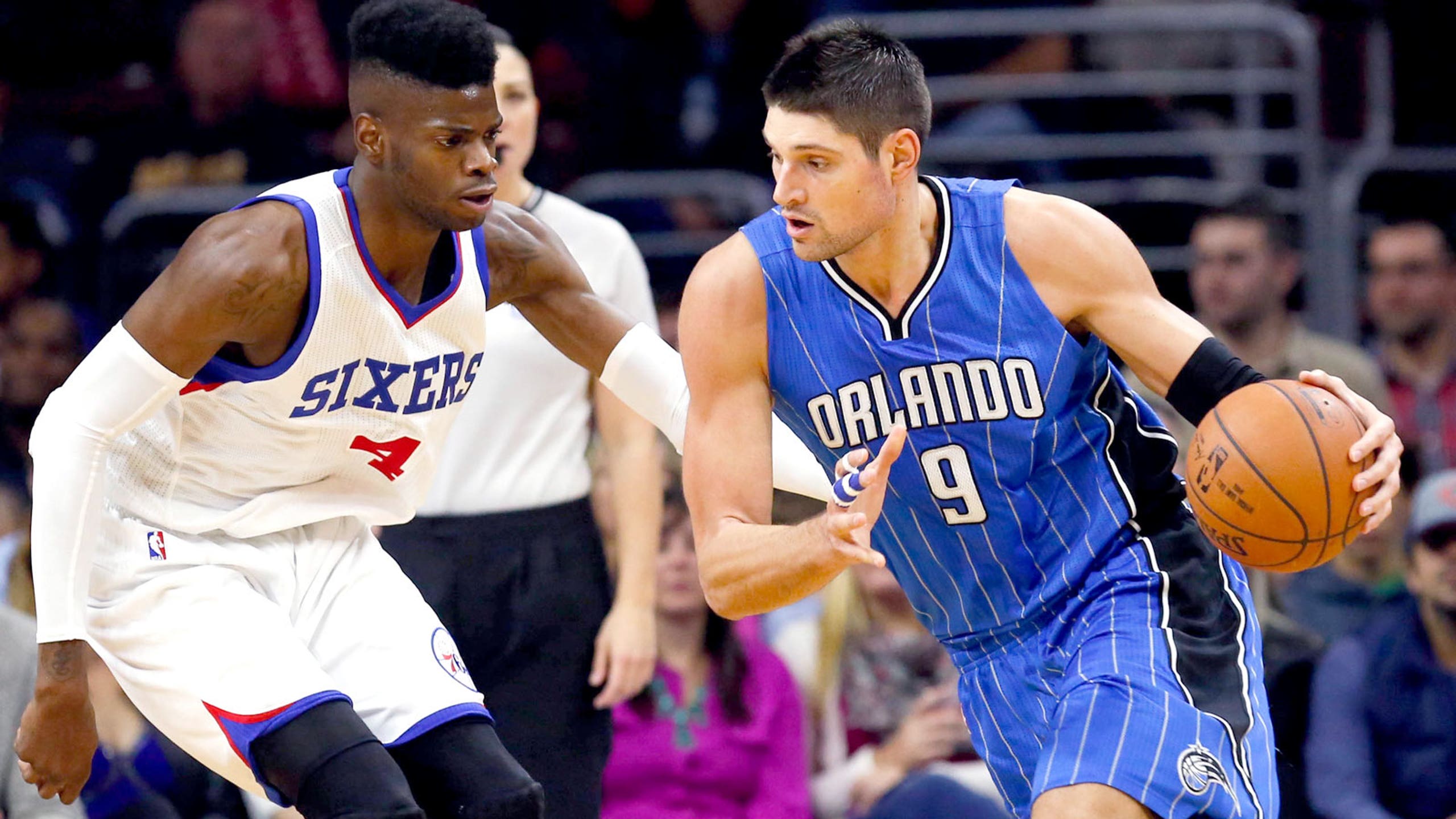 Jeff Turner Q&A: Magic making progress; impressing from 3-point range
BY foxsports • November 20, 2014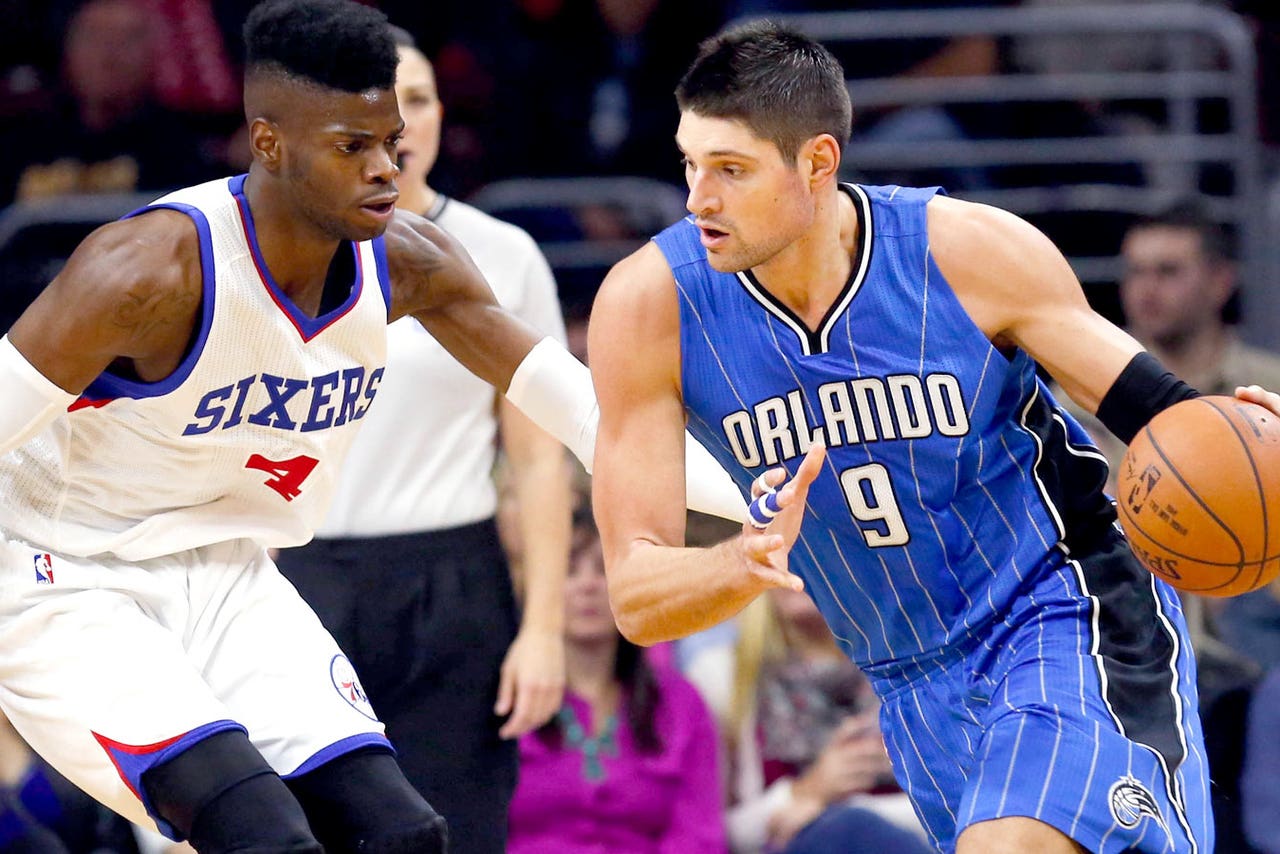 FOXSportsFlorida.com checks in with color analyst Jeff Turner to get the latest on the Magic. You can follow Turner on Twitter at @JTurnerMagic.
FOX SPORTS FLORIDA: When we last spoke, you said "we'll know a lot about this team after this road trip and how they handle it." Given how that included victories at New York and Detroit, I'm presuming what you learned was extremely positive.
JEFF TURNER: You look at this crew and what they've done. We've got three road wins (this season). We had four all of last year. That was one of the points when (general manager) Rob (Hennigan) talks about seeing progress and things like that -- are we going to be a better road team? I was really impressed with how well this team is coming together. What you see is on-court chemistry, trusting one another.
FSF: While not a sign that the Magic are about to revert to the fire-at-will days when Stan Van Gundy was coaching here, they went into Wednesday night leading the NBA in 3-point shooting accuracy. How much of a revelation is that?
JT: Obviously Evan (Fournier) has been better than probably a lot of us thought. Channing (Frye) really does a nice job. Tobias (Harris) is shooting 40 percent from behind the arc. So we're shooting it well, but a big part of that is we're getting good shots. There's two reasons. The ball movement has been really good, and a lot of it has to do with Nik Vucevic. I think Nik has really established himself as a good low-post threat, and teams are looking and questioning, "Are we going to come with the double-team?" He is a good enough passer – he's a guy averaging three or four assists a night lately passing out of double-teams. Having that inside presence and being able to play inside and out has been really beneficial for this team. That's one reason why they're shooting so well.
FSF: As a left-hander from your Magic playing days, doesn't it seem to you as if Vucevic is using that hand more this season?
JT: I always love when Nik uses his left hand. When you look from last year to this year, there are two things you can see from Nik. He has obviously spent a lot of time working on his footwork, just getting deep low position. He always was able to use his left and right hand equally, I thought. And the second thing is his added strength and his conditioning. He's able to beat people to spots running the floor, and he's strong enough to where he can hold his position. Last year, he got pushed out a lot more.
FSF: Four of the five starters were averaging at least 34 minutes through the first 12 games. Is that a surprise or a concern to you? Or in the Frye's case, was it simply necessary because of him missing the entire preseason and the season opener?
JT: With Channing, he's averaging so many minutes because we are so much better with him on the floor. Channing and Vooch require the opposing team to think on their scouting report, "How are we going to defend these two guys?" Everybody gets that, but those two in particular. Are you going to double-team Vooch? How are you going to play him in the pick-and-roll? How are you going to play Channing in the pick-and-roll? So the minutes of those two guys really doesn't surprise me.
Evan's playing heavy minutes because he's earned it. He's a factor when he's out there. And Tobias is the same way.
FSF: How much of a setback is it for Aaron Gordon to be sidelined with a fractured bone in his left foot? Could there possibly be a silver lining that the injury happened so early in his rookie season?
JT: There's never a good time to be injured. I can speak to that one from experience. But the important thing now for Aaron is, "OK, what are you going to do now (when) you can't get on the court?" This is a great time for him to really see the game and study it from sitting on the bench – where his opportunities are, what he needs to do without the pressure of thinking about being in the game. He can take sit back and understand what the coaches are talking about and pick his teammates' brains while he's sitting there and really learn the NBA game. If he uses the time correctly, it can be really beneficial.
FSF: Meanwhile, could this be the chance Maurice Harkless gets to show what he can do over a longer stretch?
JT: To be honest with you, I've been very impressed with Maurice. It would be very easy to get discouraged because his minutes have been up and down. I think he's had five games where he didn't play. But each time he's gotten the opportunity to come in, he has made a difference. He has done things, particularly on the defensive end and on the glass.
Injuries happen. You've got to be ready to play. And it looks like Maurice has kept himself in the right mindset to come in and make a difference when he gets in.
You can follow Ken Hornack on Twitter @HornackFSFla or email him at khornack32176@gmail.com.
---