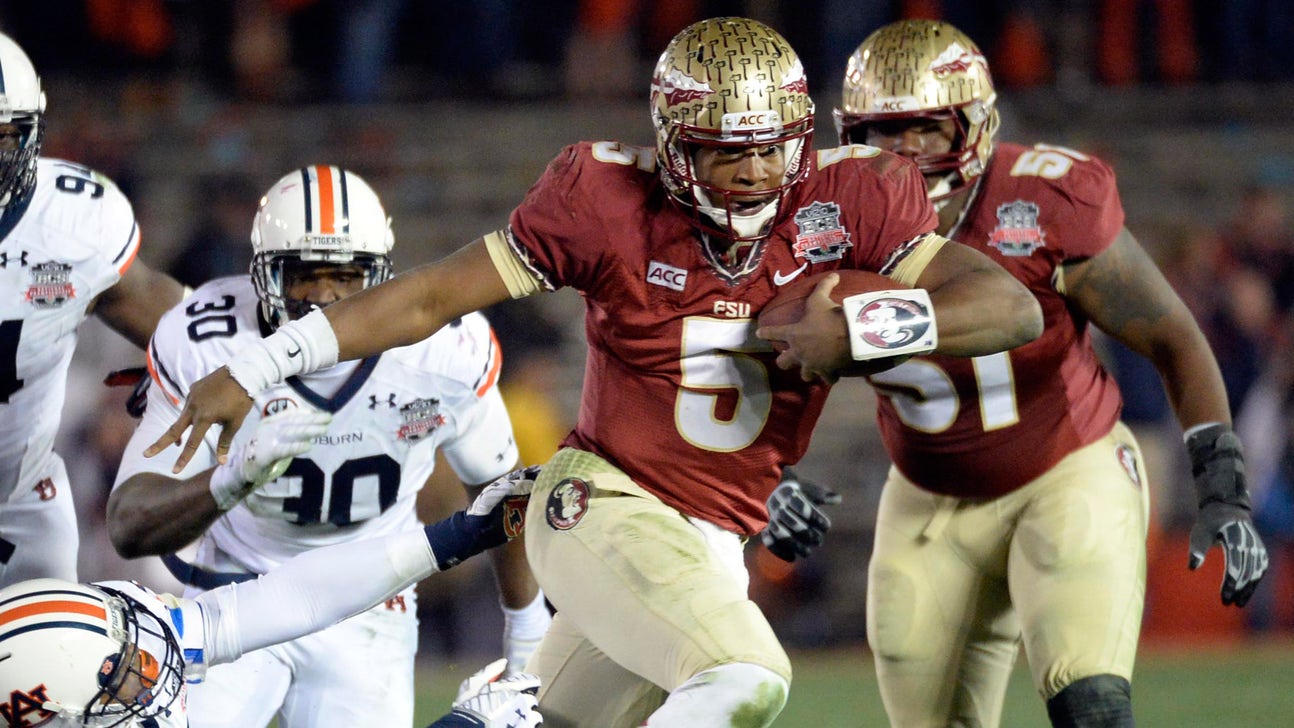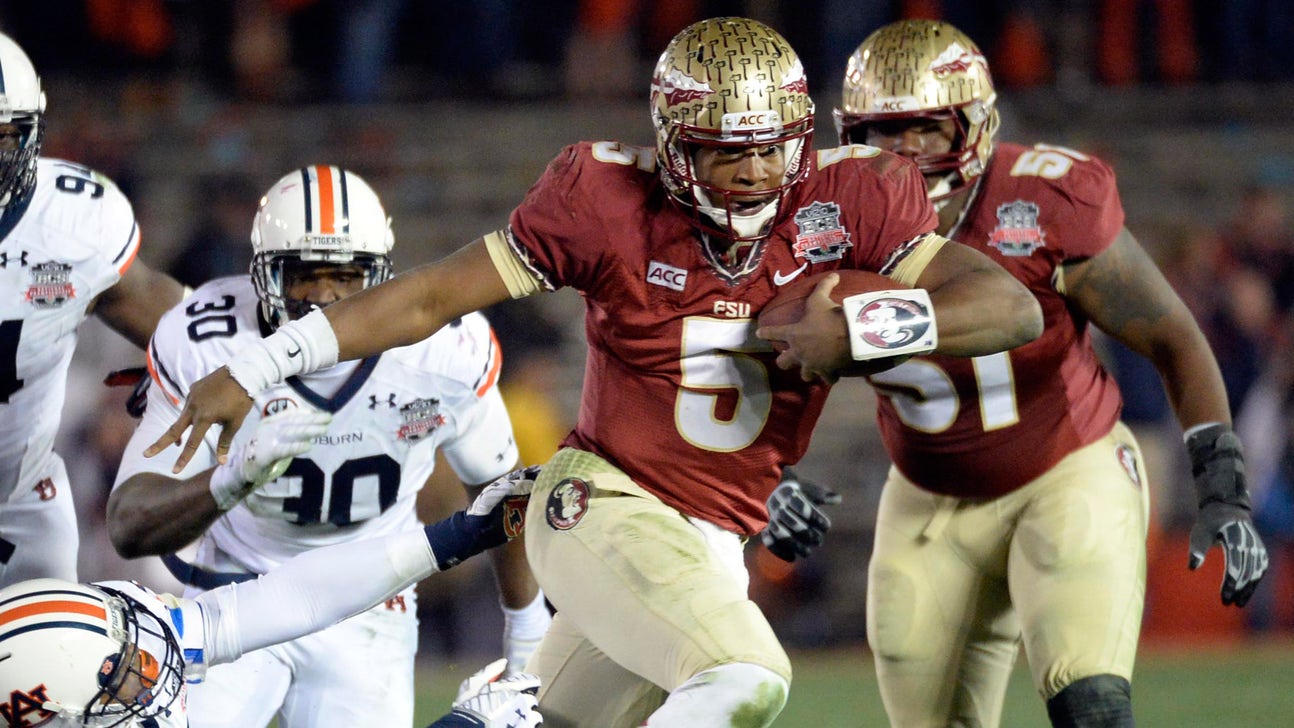 Jameis Winston in 2014: From Dallas to Dallas
Published
Feb. 17, 2014 6:53 p.m. ET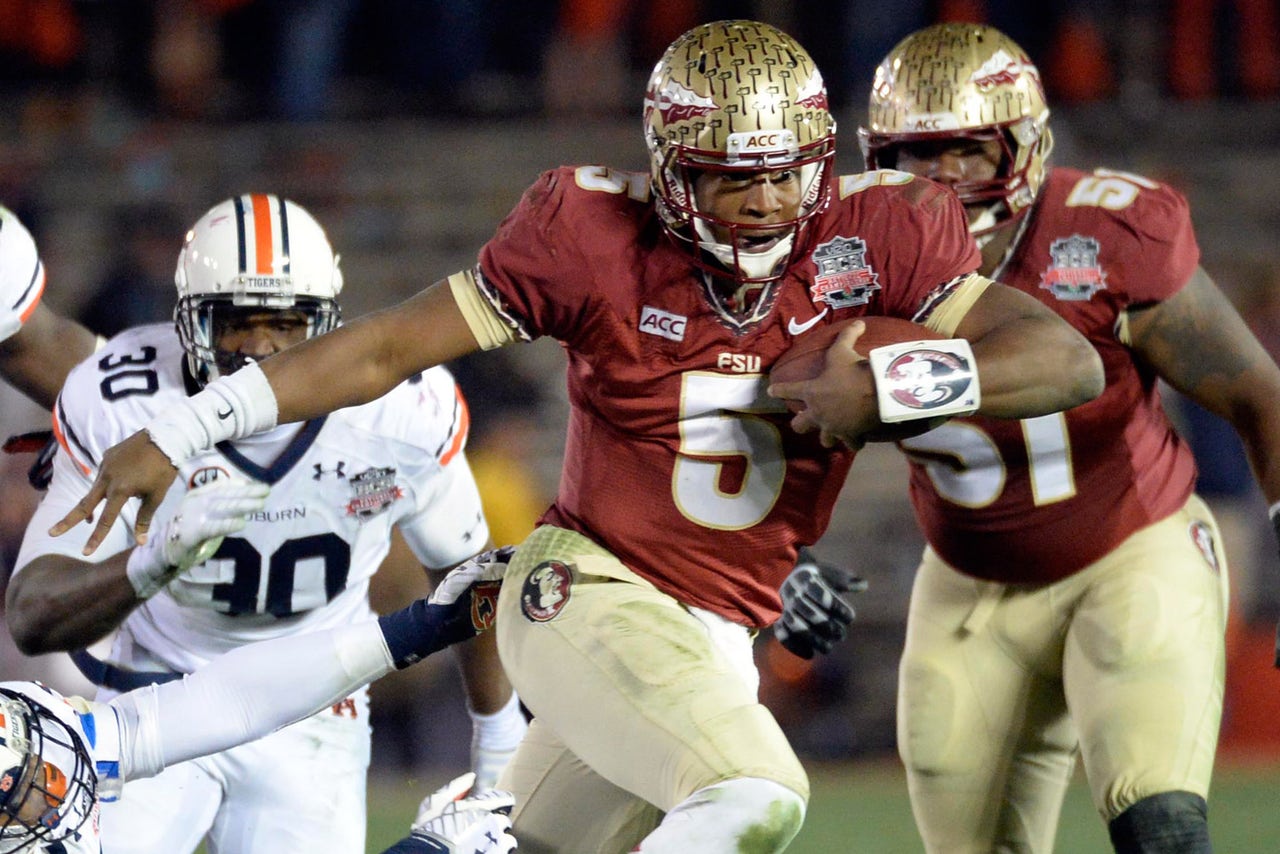 Jameis Winston walked through the doors of AT&T Stadium for the first time on Monday.
It won't be the last time he pays the Arlington venue a visit.
Later that day at the Fort Worth Club, he accepted the Davey O'Brien Trophy as college football's best quarterback in 2013, but Monday was for dreaming. Just like he did a year ago when he was preparing to compete for the Florida State starting quarterback job, the reigning Heisman Trophy winner and national champion took some time to visualize what could happen in 2014.
All this even with the stadium floor is covered in dirt for a supercross event last Saturday and monster trucks this weekend.
The Seminoles open the season against Oklahoma State and want to make a return trip to JerryWorld on Jan. 12, 2015 to defend their national title.
"We made up a little slogan: From Dallas to Dallas," Winston said.
For now, Winston is balancing baseball and football. Saturday, he earned the first save of the season after reaching the super regionals in 2013. He won't miss any spring football practice time to balance both sports, and says last year's dreams coming true hasn't slowed him from chasing another Heisman Trophy and another national title.
"I'm still not satisfied," he said.
To reach the national title game this year, Winston and his teammates will need to win a national semifinal game first in the inaugural season of the College Football Playoff, whose offices are also in the metroplex.
Florida State closed the BCS era as the final national champion, and the new format doesn't seem to concern the always-confident quarterback.
"I'm not worried about the schedule setup or the playoff or anything like that. I'm just worried about going out there and winning football games," he said. "I don't care if we've got to go to the sandlot and play there or something."
Considering the condition of AT&T Stadium currently, that probably wasn't difficult to envision.
---