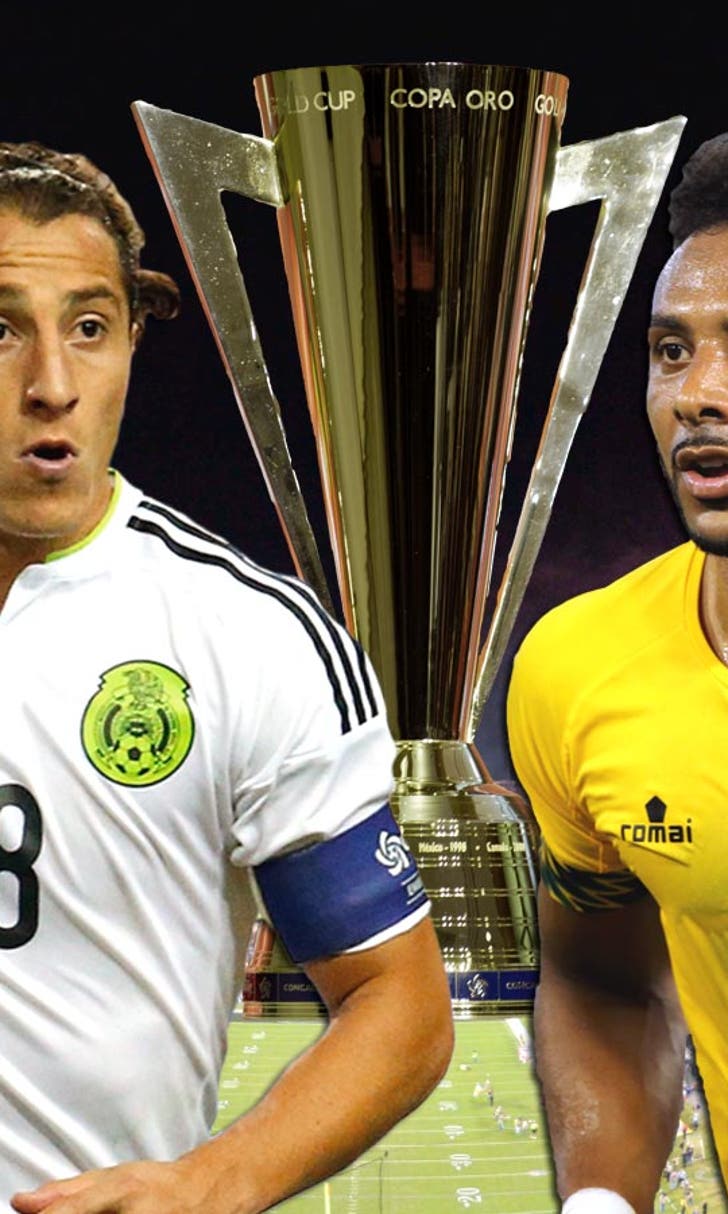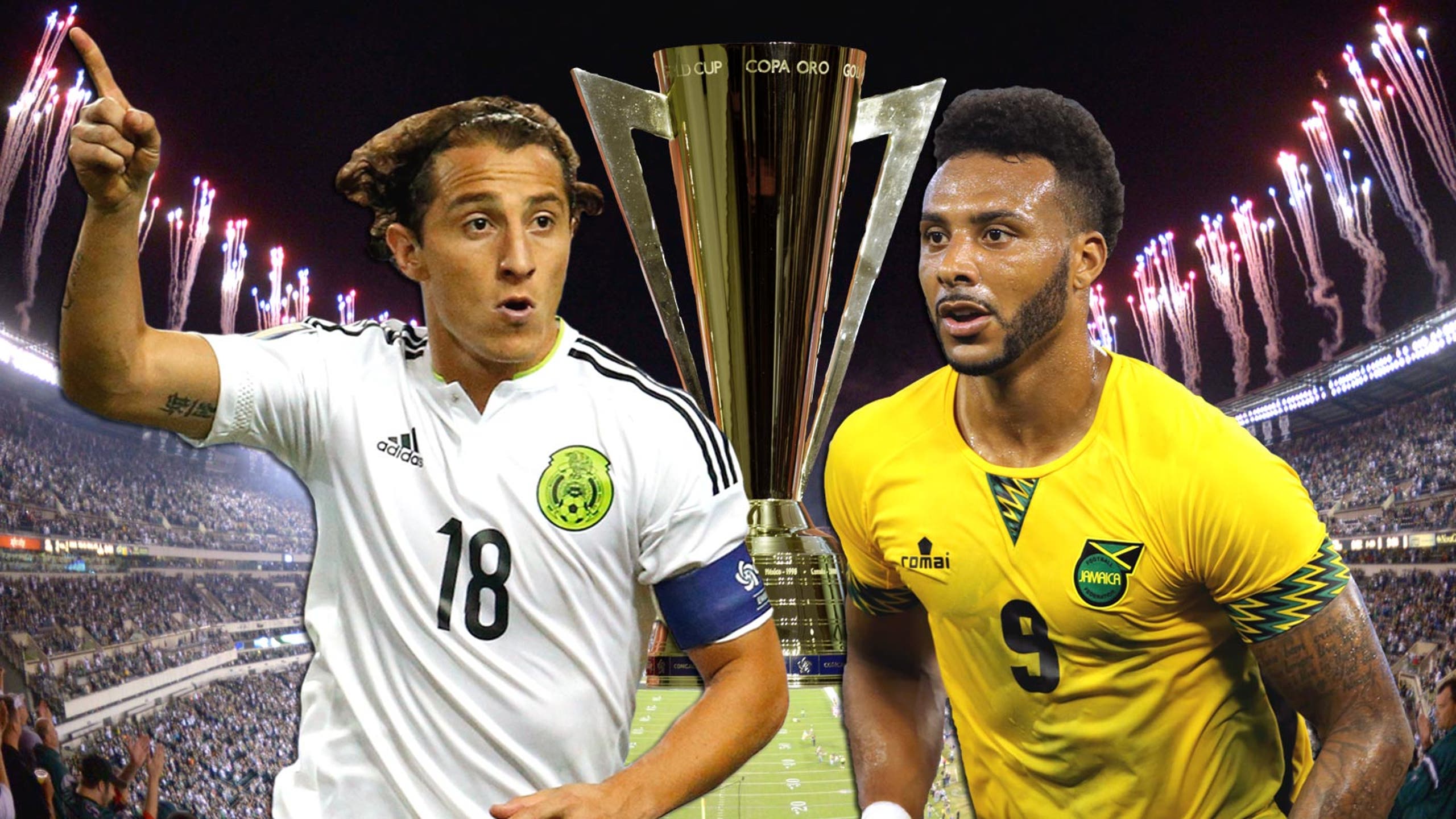 Jamaica, Mexico vie for Gold Cup glory
BY Kyle McCarthy • July 26, 2015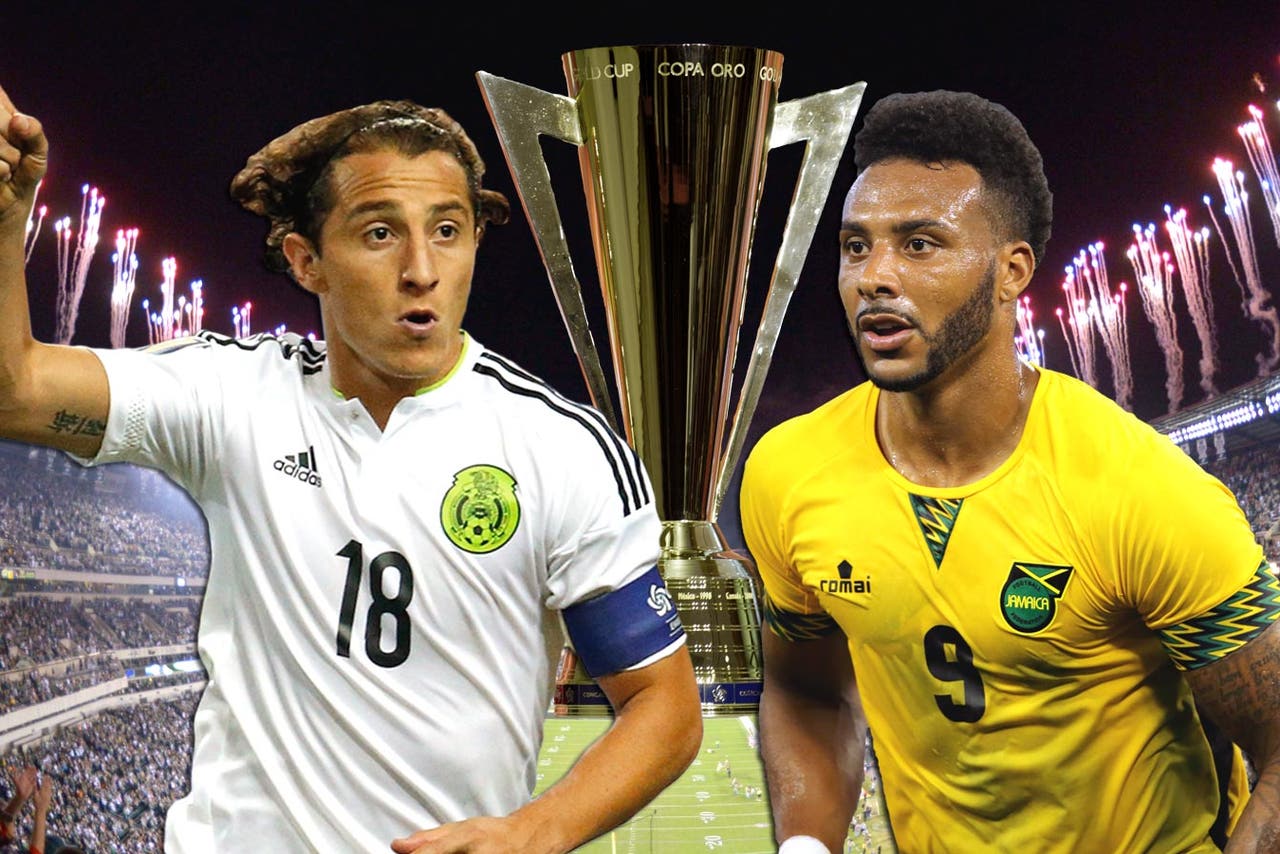 PHILADELPHIA --
Merit is a rather complicated topic on the eve of a final, but Jamaica coach Winfried Schäfer delved right into it anyways.
Schäfer could not resist the contrast between the grit, the organization and the toil his side expended to reach this moment and the dodgy penalty that carried Mexico here. He lauded Mexico as favorites in this CONCACAF Gold Cup final and praised their players up and down for their technical ability, but he also insisted his team is a worthy winner of the competition.
"Nobody deserves it more than my team," Schäfer said ahead of clash between the two teams on Sunday night (live, 7:30p.m. ET, FOX Sports 1, FOX Sports Go).
It is an assertion with considerable evidence behind it. Jamaica entered this tournament as rank outsiders, even after three narrow defeats at the Copa América with the same core of players. Schäfer molded a cohesive, compact unit over the course of those few weeks and unleashed it upon this tournament.
On the balance of play, Jamaica stands out as the most consistent team in the tournament. No team -- not Mexico, not the United States -- managed to march through as doggedly or produce as reliably. There are few frills in a side founded on 4-4-2 and instructed to keep the shape well, reduce the space between the lines and wait for the right time to push forward on the counter. This group of players implements those principles impeccably and merges them with considerable application and skill.
Jamaica deserves a chance to impress in its first Gold Cup final. This is a side on the cusp of history through its own quality and its own toil. It emerged atop Group B, a four-team pod Costa Rica expected to win. This group slogged through against impressive Haiti and stuck it out against the Americans to reach this stage. They have proven themselves particularly worthy of the opportunity.
Mexico enters this affair with a rather more complicated story. El Tri's road to this stage is blighted by controversy and poor performances. Their stumbles in Group C included a draw with lowly Guatemala and a pulsating stalemate with Trinidad and Tobago to ultimately finish second. The players improved during the quarterfinal against Costa Rica and deserved to emerge victorious from the match, but it took a suspect penalty decision and a ruthless Andres Guardado penalty to avoid spot kicks.
All of the wobbles amplified on Wednesday night as Panama could have and should have ushered Mexico out of the competition. Panama offered good value for a victory in that match, only for a refereeing decision to pry it away from them on the cusp of full time. Two more Guardado penalties rescued Mexico from humiliation and sparked the sort of controversy capable of raging for weeks.
Despite all of those twists and turns, Mexico stands on the edge of a record 10th title and a precious place in Confederations Cup playoff against the United States on Oct. 9 at a location to be determined. Mexico coach Miguel Herrera and his players took advantage of the fortune provided to them and wriggled their way through this tournament. The previous five matches -- even the 6-0 victory over Cuba to open Group C -- never quite captured El Tri at their best, but there is one last opportunity for Mexico to deliver on its evident ability and hit the expected heights.
Herrera must coax a performance out of his side with several key players either injured or unavailable. Carlos Vela is ruled out through suspension after procuring his second yellow card of the competition. Guardado is likely fit enough to feature after picking up a knock in the final, but Giovani dos Santos and Jonathan dos Santos are both rated as fitness doubts.
The inclusion of those players makes a considerable difference given the expected balance of the game. Jamaica plans to focus on structure first and foremost, push forward at the right times toward Giles Barnes and either Simon Dawkins and Darren Mattocks and use pace to stretch the rickety Mexican defense and win potentially vital set pieces. The well-drilled 4-4-2 shape restricts the spaces between the lines where Mexico likes to combine, while the height of the back four -- including three central defenders -- limits the effectiveness of diagonals, crosses and long balls toward Oribe Peralta (as the Americans found out in the semifinal).
Mexico must still generate width in its 5-3-2 setup to stretch the field horizontally and try to catch the Jamaicans when they venture forward on the break, but El Tri must square up to this test knowing the difference between success and failure hinges on imagination and tempo in the final third. It is a task that has often proved beyond Mexico in this tournament, but they have one last chance to set things right.
"We played a good game against Costa Rica, but the next game was the worst," Herrera said. "We played a bad game, but, luckily, we got through in the end. We have now spoken with the boys. The best thing after entering the changing room after that match is that they were all aware of it. There was no celebration, nothing. There was frustration about not being able to overcome the opposition. And that's important. You have to correct the mistakes and do better to win instead of lose."
It is why the debate about merit ultimately falls short in the final accounting. This tournament is all about survival through one method or another. Both teams have managed to reach this stage through their own means, even if Jamaica perhaps accomplished the feat with better performances. It is now time for them to seize the chance presented and win the trophy on Sunday night.
---
---