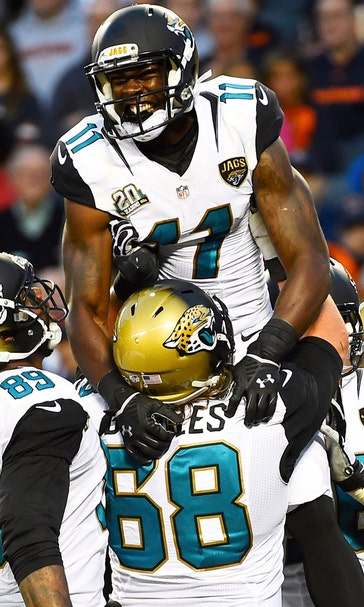 Jaguars WR Marqise Lee drawing praise from former coach Tee Martin
BY foxsports • August 15, 2014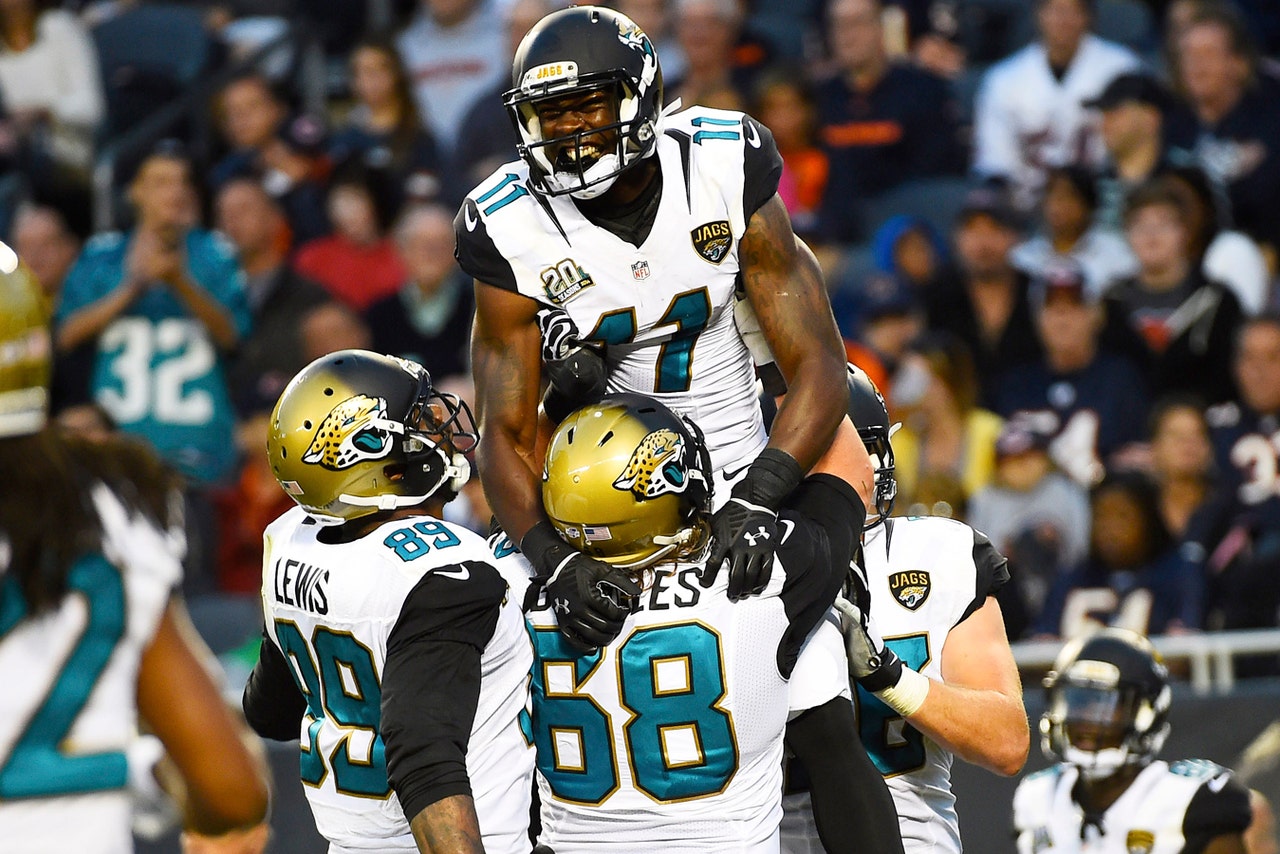 LOS ANGELES -- When USC coach Tee Martin speaks during wide receiver meetings, he's relaying some of the same messages he preaches to his former pupils who now are at the next level.
Marqise Lee is a prime example of that -- a star who continuously worked on his craft, both in the classroom and on the field.
"The separation is the preparation," Martin tells receivers that are looking to climb the depth chart.
Martin was like many USC fans Thursday night, filled with excitement to see Lee reach the end zone for the first time as a pro in the Jaguars' 20-19 preseason loss to the Bears.
"I was happy for him," Martin said. "I sent him a text message and congratulated him on his touchdown. He's getting it." 
It was a trying week for Lee. The Jaguars' second-round pick didn't record a single catch in the preseason opener.
After the game, he was challenged by head coach Gus Bradley, who said Lee needs to be "more focused." Bradley later retracted those statements, saying he was talking about one play as opposed to Lee's overall work ethic.
"Marqise is a competitor," Martin said. "Even when he got challenged here, he sees it as that sense of urgency to go out and get better. I could tell. We didn't talk but I know him. When I read that article I was like 'Oh man!' But it's good though to, kind of, jolt him a little bit and get him going."
Lee was targeted four times Thursday night, finishing with four catches for 27 yards and a touchdown. 
---