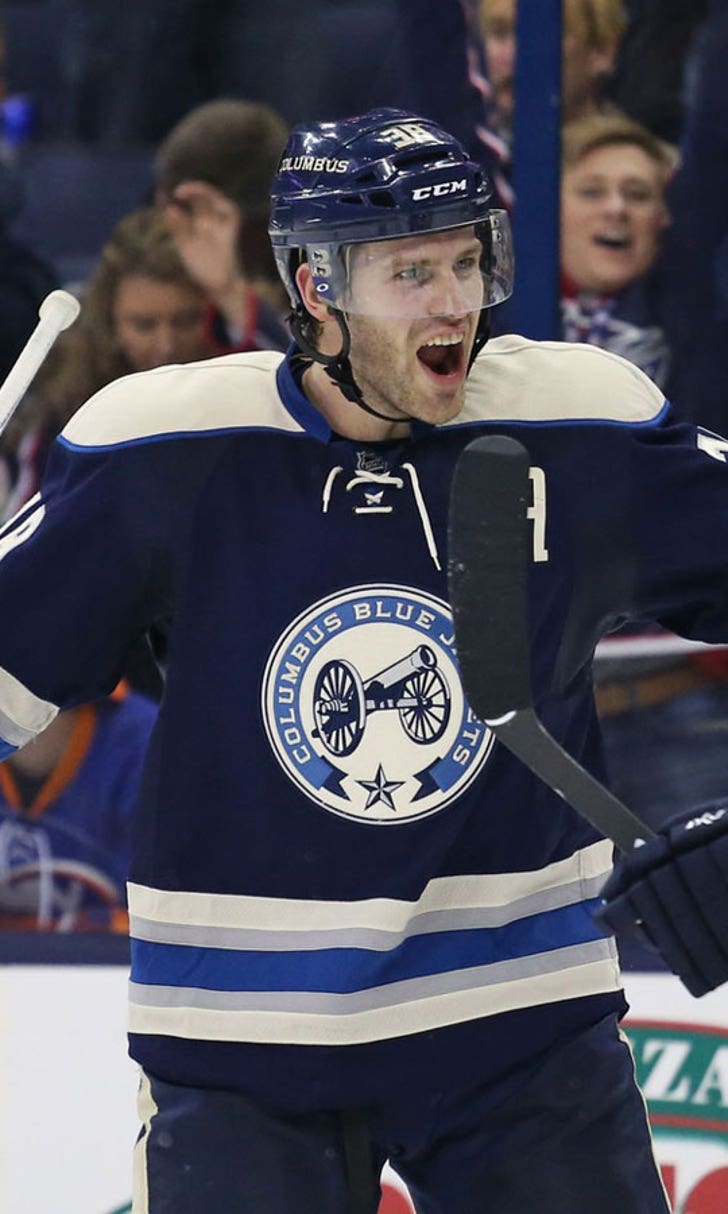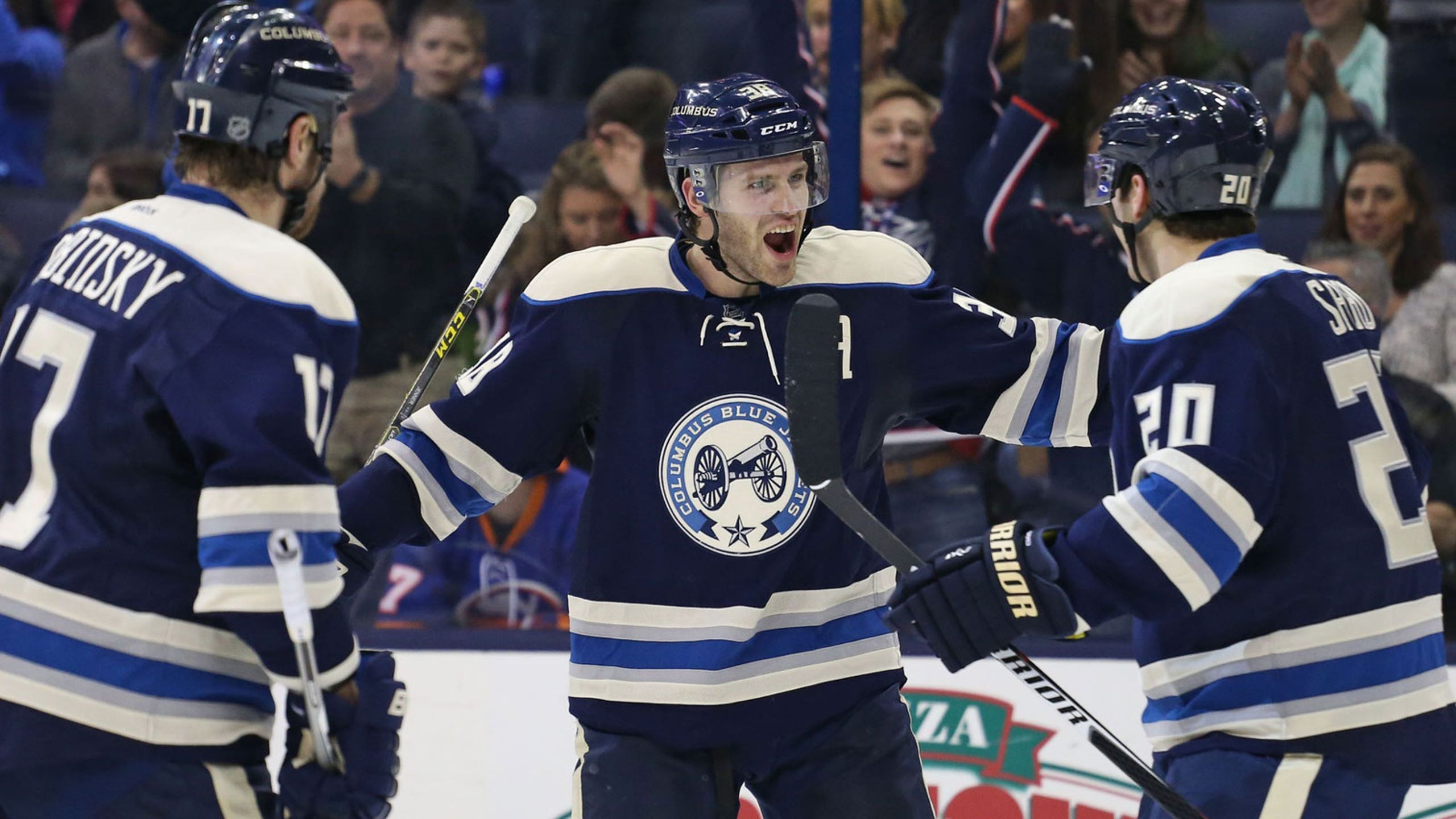 Jackets make first trip to Barclays Center
BY foxsports • January 12, 2016
The New York Islanders have dominated Metropolitan Division foes for most of this season but not in 2016.
They seek to avoid a fourth straight regulation loss to a divisional opponent when the Columbus Blue Jackets make their first visit to Brooklyn on Tuesday night.
New York (22-15-5) went 7-0-2 against Metropolitan teams in the first three months of the season before losing all three January matchups. That includes back-to-back losses in which the Islanders' offense has been absent, a 4-1 defeat to Washington on Thursday and a 4-0 loss at Philadelphia on Saturday.
"It's just unacceptable about some of the way certain guys are playing right now," coach Jack Capuano said.
"We've got some guys that have got to find their game. We can't go consecutive games without having any offense. For whatever reason right now, we aren't scoring any goals here."
The Islanders are at 17.8 percent on the power play, a figure that is down to 10.3 in their last 12 games.
John Tavares has gone three straight games without adding to his team-high total of 15 goals. Frans Nielsen has 14 goals, with none in his last four games.
"Obviously we've got to get some answers," Tavares said. "There's no reason to panic but we know this isn't close to the way we play."
New York has captured both meetings with Columbus (15-24-4) this season, a 4-0 victory Oct. 20 in which Jaroslav Halak made 37 saves and a 3-2 overtime win Dec. 12 on Kyle Okposo's winning goal.
The Blue Jackets outshot the Islanders both times as they make their first trip to Barclays Center. They were New York's final regular-season opponent at the Nassau Coliseum in a 5-4 shootout win April 11.
The league's worst team has lost three straight, including a home-and-home set with Carolina in which it fell 4-1 on Friday and 4-3 in overtime on Saturday. The Blue Jackets rallied from a three-goal deficit the second night.
"I don't think either team, in that little two-game segment there, created a whole bunch of offense," coach John Tortorella told the team's official website. "They ended up creating enough to get the four points and we get one. So we need to be better."
Columbus played Saturday without captain Nick Foligno, who was placed on injured reserve after he absorbed a blind-side hit from the Hurricanes' Brad Malone the night before.
The weekend marked the debut of Seth Jones, acquired Wednesday from Nashville. He is part of the club's top defensive pairing along with Ryan Murray.
"I think (Murray) and (Jones) have played really well the first two games," Tortorella said. "I think Jonesy looked so much more comfortable the second game (moving) up the ice, some subtle plays, passing."
The Blue Jackets split up Anton Forsberg and Joonas Korpisalo in that back-to-back set and will likely do the same with a visit to Toronto on Wednesday.
Halak will likely start for New York. He is 5-0-2 with a 2.22 goals-against average in his last seven against Columbus.
Islanders defenseman Travis Hamonic's status is unclear after he sat out the last game with a lower-body injury.
---
---