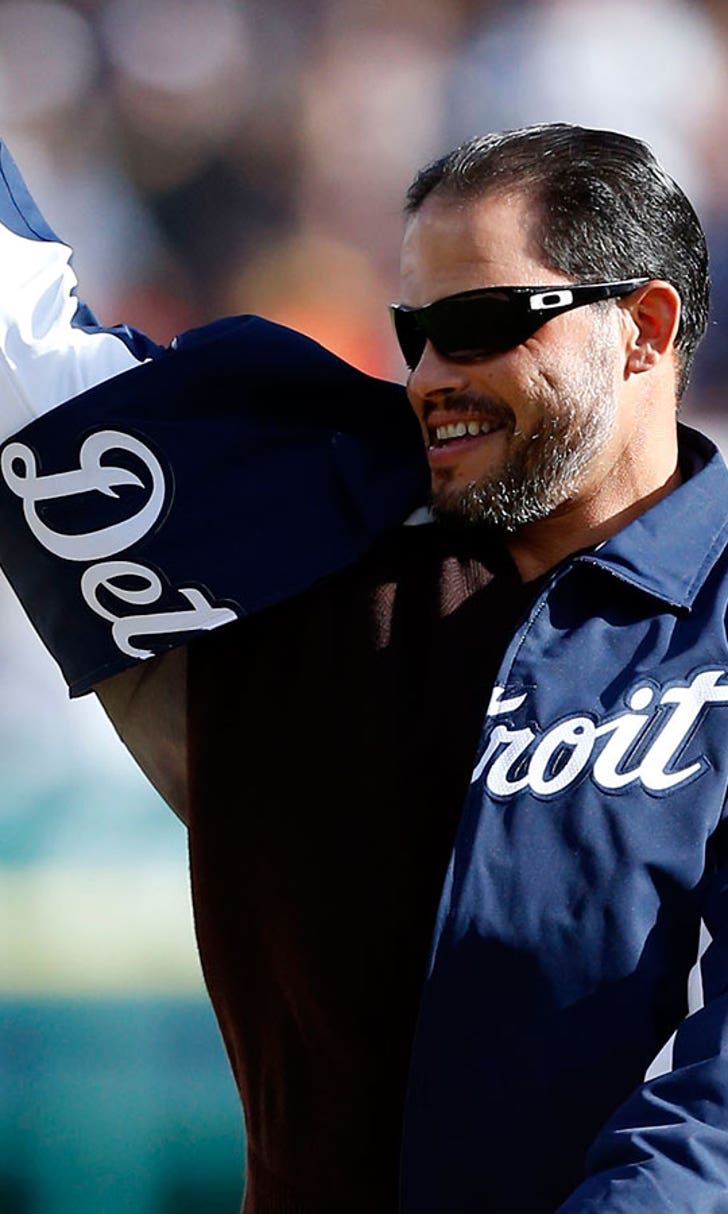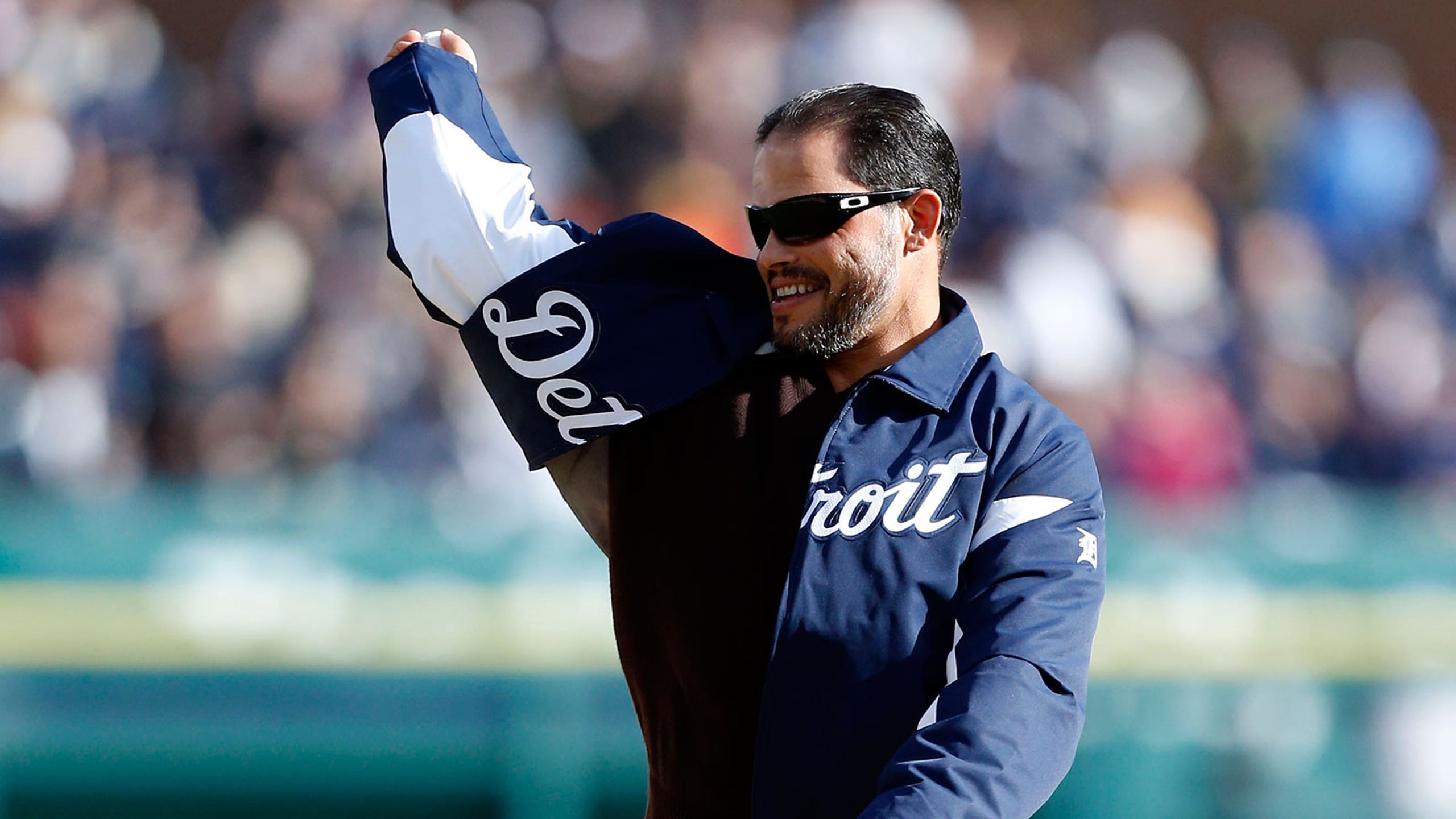 Ivan Rodriguez fondly remembers Tigers days
BY foxsports • August 1, 2014
DETROIT – Future Hall of Fame catcher Ivan Rodriguez was honored during a Friday luncheon at Comerica Park that kicked off the "Fiesta Tigres!" celebration of Latino and Hispanic players.
His love of the Tigers and the people who are part of the organization was what shone through most brightly during the proceedings.
"I feel honored to be a part of Detroit for five years," Rodriguez said. "This is my home. I am honored to be back home. This is really my home."
Rodriguez, 42, retired after playing for the Washington Nationals in 2011, capping a 21-year career. He was the American League MVP in 1999 for the Texas Rangers, and won the World Series in 2003 with the Florida Marlins and Miguel Cabrera. He finished with 13 All-Star selections, 14 Gold Gloves, 2,844 hits with a .296 average, 311 homers and 1,332 RBI.
He then shocked the baseball world by joining the Tigers in 2004, the year after they lost 119 games.
"Once he decided to join us," said Tigers general manager Dave Dombrowski. "That started the comeback of the Detroit Tigers."
Rodriguez later pointed to Dombrowski, who was seated at a table in front of the podium, and said, "Thank you for those compliments. But Dave is the one who changed everything."
Rodriguez said there was a simple reason for the decision to leave a World Series champion for what had been the worst team in American League history.
"I told my family that it was why I wanted to go," Rodriguez told MLB.com's Jesse Sanchez during a luncheon interview. "Someone has to start it. And in two years, we were in the World Series."
Rodriguez nodded to the manager of that 2006 AL pennant-winning team, Jim Leyland, seated near Dombrowski.
"I gave him a hug before," Rodriguez said. "That's home much I love Jim Leyland. I love you."
He laughed about playing with Cabrera when he was a rookie and noticing how he choked up during a session in the batting cage.
"I told him, 'Put the pinky finger on the knob and hit the baseball,' " Rodriguez said, before jokingly taking credit for turning around the 2012 Triple Crown winner he first recalled as "a baby-faced big kid."
Rodriguez added, "He's the best hitter in baseball --the best hitter in baseball, by far."
The Tigers are now managed by Brad Ausmus, who caught 18 years during the same time frame as Pudge. Sanchez pointed out that Ausmus now is wearing Rodriguez's No. 7.
"My number is being used -- to me, that's fine," Rodriguez said. "He's a good friend. I respect him a lot. It's always good to see that No. 7 out there."
Rodriguez currently is a pre- and post-game analyst for Rangers games on FOX Sports Southwest. He will be honored by the Tigers with an on-field presentation before the 7 p.m. Saturday game with the Colorado Rockies, and the first 15,000 adult fans will receive Rodriguez collectible figurines.
---