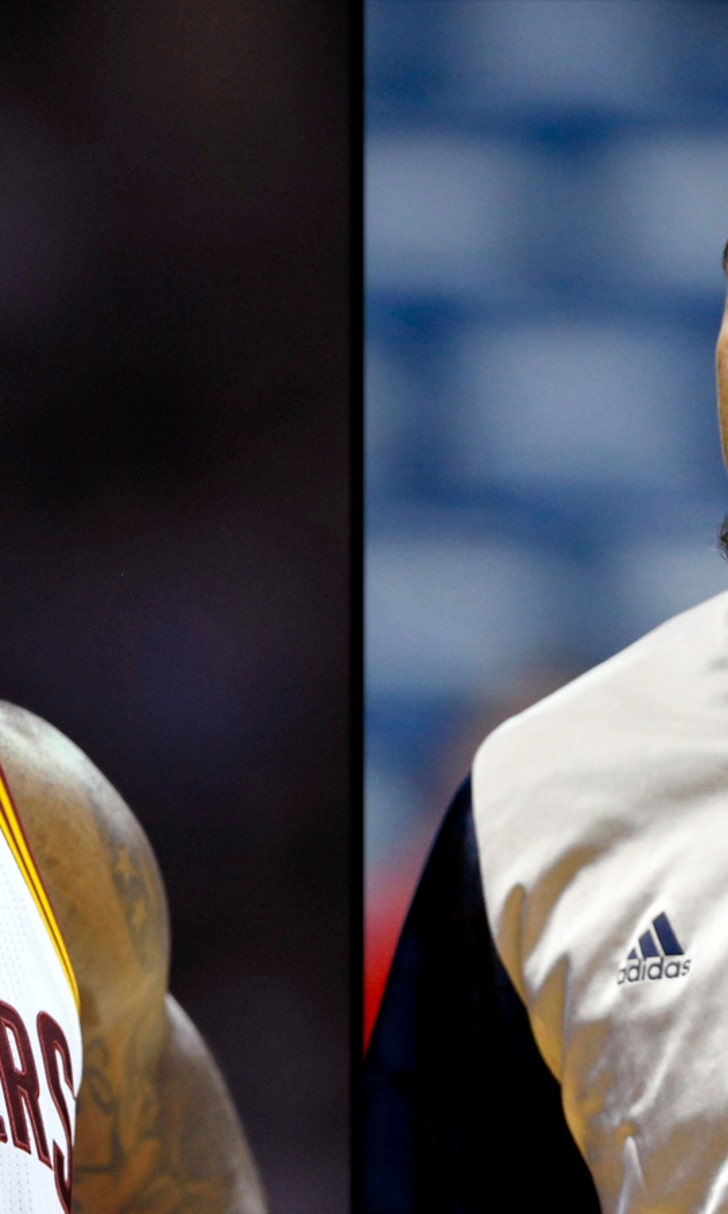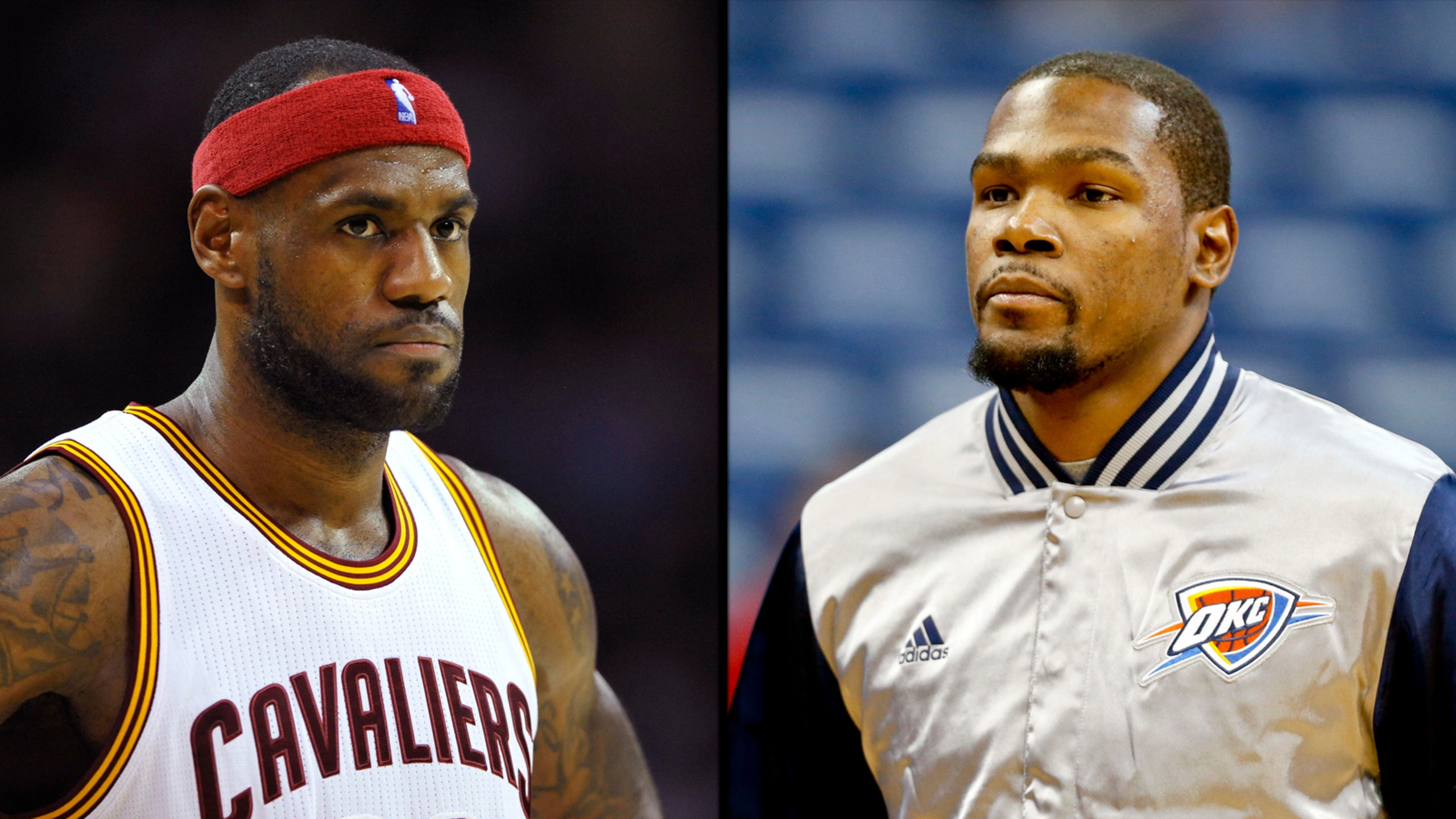 It's OK to get excited about the Cavs-Thunder game
BY foxsports • December 10, 2014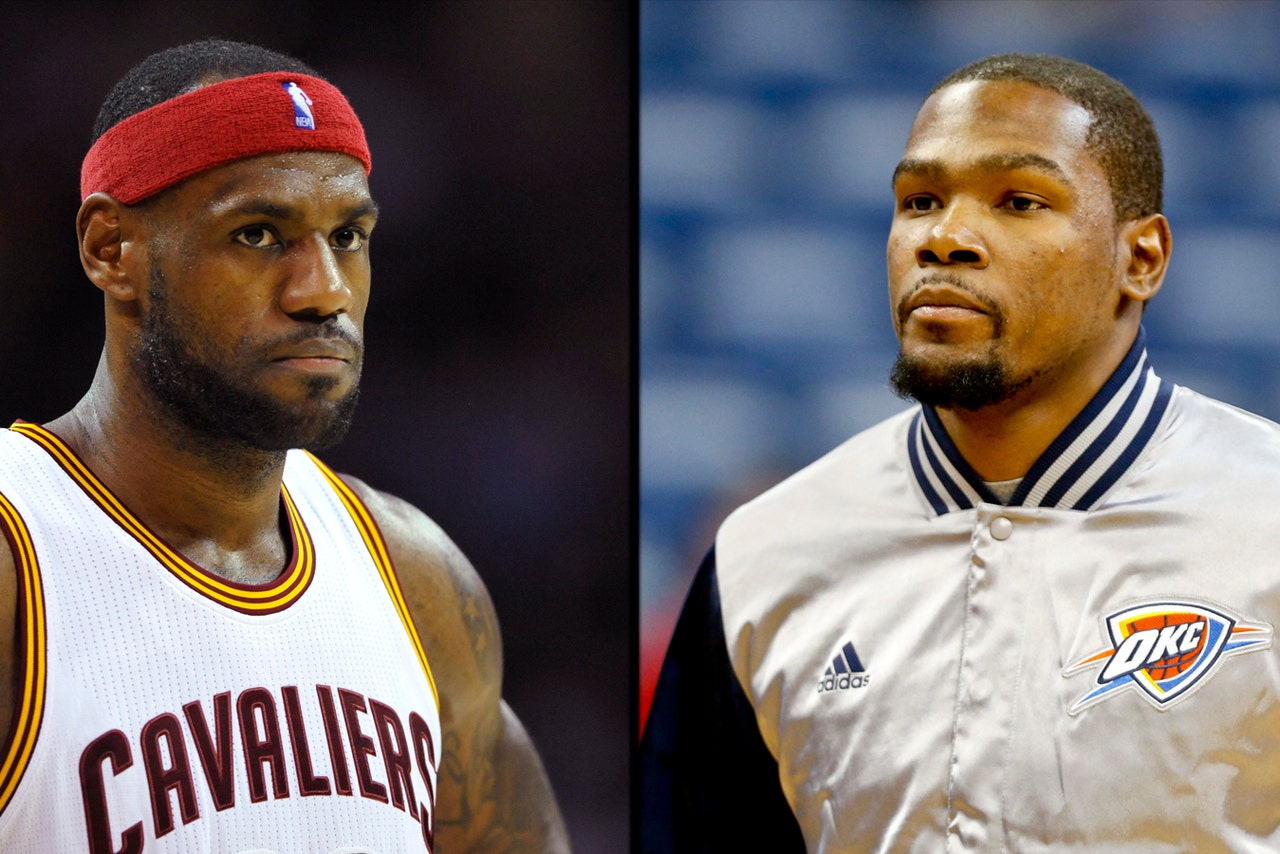 OKLAHOMA CITY – Thunder coach Scott Brooks is a master of the mild.
Not excitable. Never glass half-empty. Always steady and stable. So when Brooks says his team isn't treating Thursday's game against the Cavaliers as anything different, it's easy to believe him. 
But that doesn't mean you don't have to feel the same way. In fact, you shouldn't. Be emotional. Get invested. Feel your feelings. It's time.
It's game 22 of 82. It's December. There's no reason to get worked up just because Cleveland and LeBron are coming to town, but you should.
After all, we're not made of wood and car parts. Sometimes a December game means just a bit more. It's OK to admit it. Because we're imperfect, and not robots, taught and told to approach everything stoically and without emotion, we can do things pro athletes and their coaches are not allowed to do or say.
We can care a little more. And Thursday night is a good night to do just that.
Only Anthony Morrow, who joined the Thunder this season, admitted to being part human. 
"I can't wait," said Morrow. "This is my first time being on a team like this and this type of magnitude in terms of everything around it. I'm just excited. I've never been on a team that's talked about playoffs so early."
The rest of the Oklahoma City players who talked with the media Wednesday wouldn't budge. 
"It's a regular Thunder game," Kevin Durant said. "You guys do a great job of hyping everything up. A good team is coming in here. It's a regular Thunder game. We know that goes."
And Durant's response to Morrow's excitement? "He needs to calm his a** down," Durant said with a hint of a smile.
So do we, but this season is different. When you play an entire month without Durant and without Russell Westbrook, you need a reason to celebrate. To get excited. To treat a December evening game like it's more than it is.
Thursday is that kind of night – no matter what Brooks or Durant or anyone else will tell you.
This Oklahoma City team is 8-13 but on the come. The Thunder have won three in a row and five of six. They wiped up three bad Eastern Conference teams – like they were supposed to – and for the first time this season, everything seems to be in place.
Just in time for Cleveland, winners of eight in a row and the hottest team in the league.  It's LeBron and Kevin Love. There's Kyrie Irving against Westbrook. A win and the Thunder are among the league's elite, no matter what their record says. There's a lot to get excited about.
So, if the Thunder want to go ahead and downplay it, that's fine.
But that doesn't mean the rest of us should.
Follow Andrew Gilman on Twitter: @andrewgilmanOK
MORE FROM FOX SPORTS SOUTHWEST: 
- Ranking NFL quarterback salaries
- Wake up! Athletes caught sleeping
- College football teams that wish there was a playoff
- Oldest player on every NBA team
---