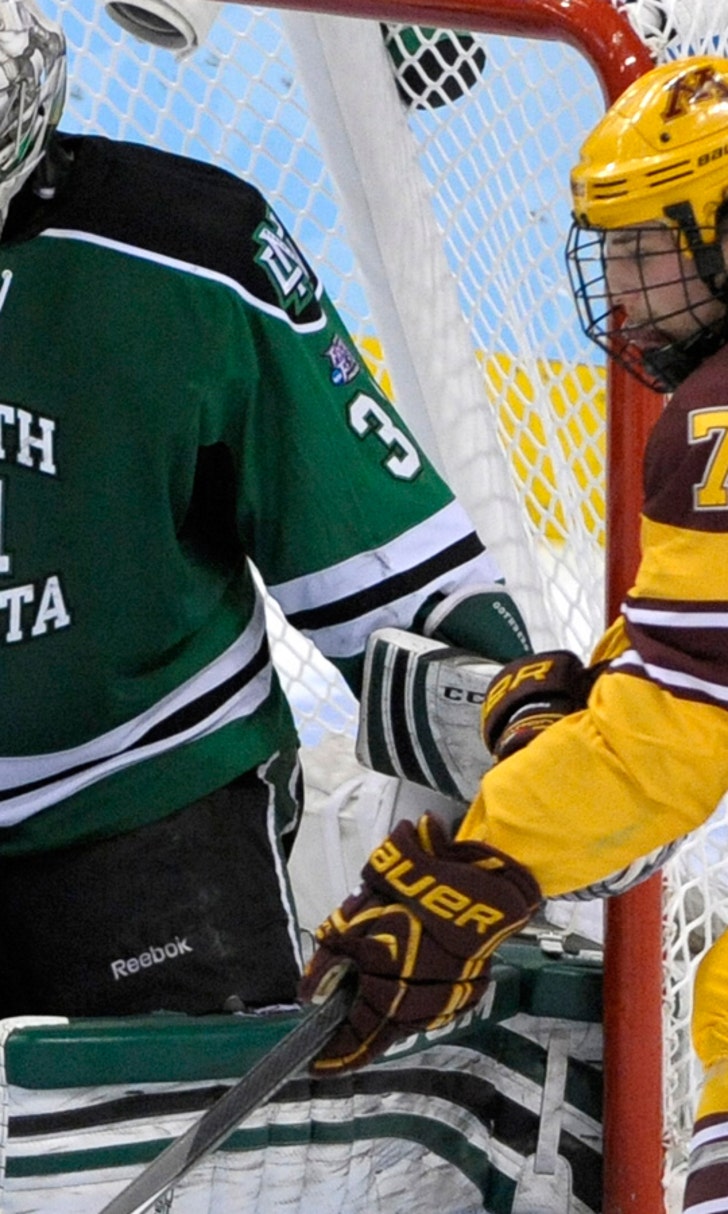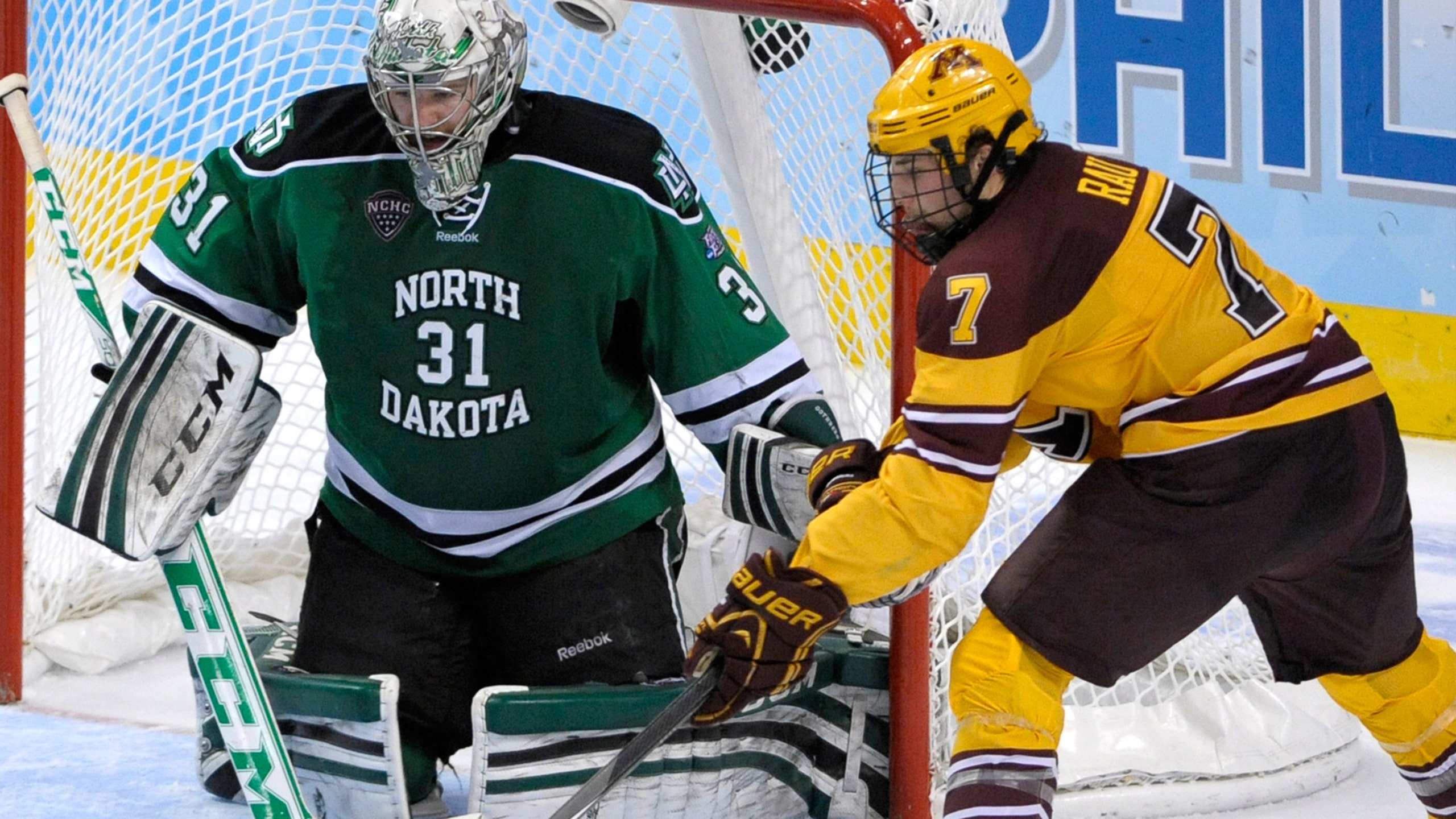 It's Fighting Hawks for North Dakota
BY foxsports • November 18, 2015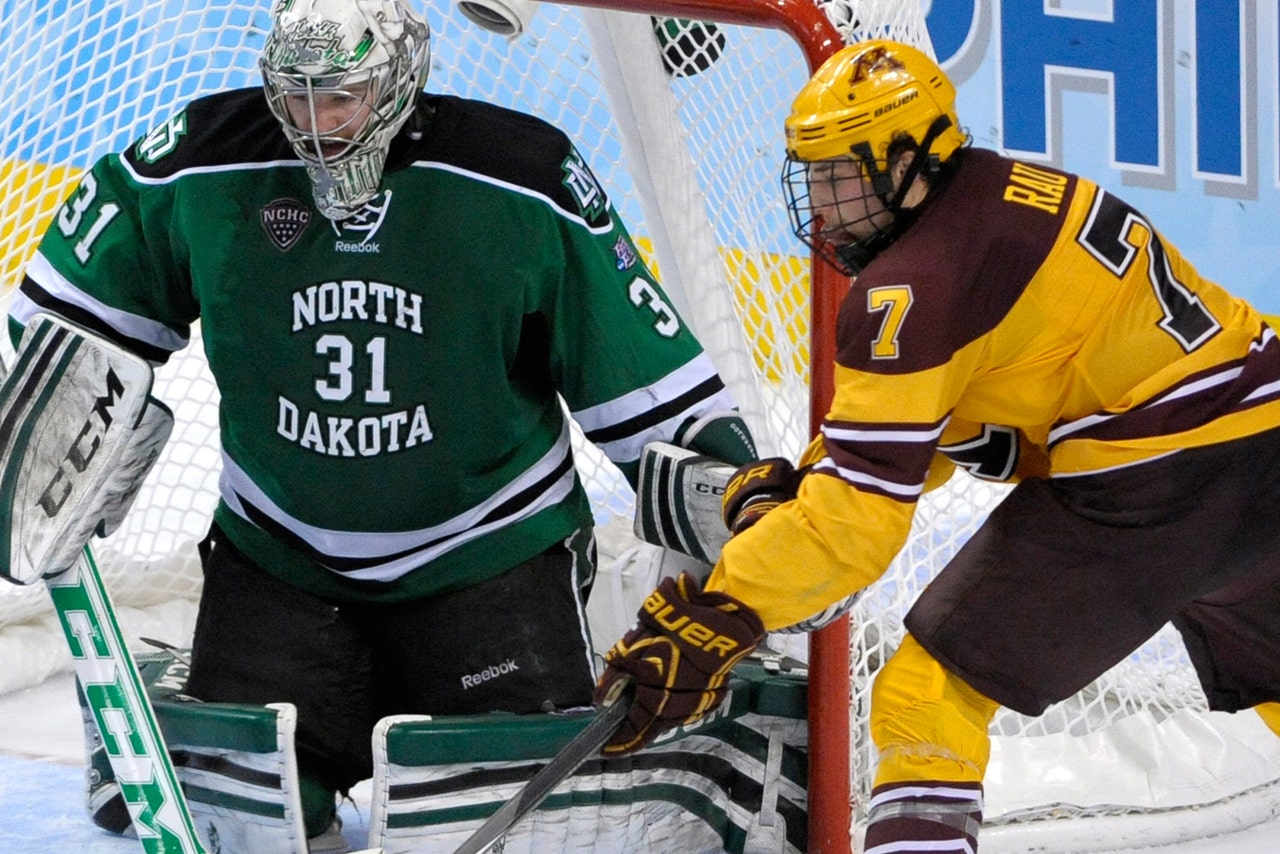 At last, a process that has seemed at times like an extended root canal is over. The powers that be at the University of North Dakota – one of the Golden Gophers' most memorable and, at times, vitriolic rivals – have finally selected the nickname the school's teams will wear moving forward: Fighting Hawks.
A drawn-out selection process whittled the winning moniker down from well over a hundred possibilities, some of which were kind of cool and others downright ridiculous (Sun Dogs? Really?), to two.
Here's the result of a five-day public vote that was held last week and announced today:
Total votes cast - 57,378
Fighting Hawks - 57.24 percent
Roughriders - 42.76 percent
(Source: The Grand Forks Herald)
So far no official logo has appeared, although social media is full of interesting possibilities. University officials stress that none of those are sanctioned by the school.
North Dakota's teams have played without a nickname since 2012, when the school retired Fighting Sioux under pressure from the NCAA, which controversially banned its members from using Native American nicknames and imagery. That was supposedly why NoDak disappeared from the Gophers' schedule. The last time the longtime foes dueled during the regular season was in January, 2013, when Minnesota won and tied at Mariucci Arena.
One question remains: When will the Maroon and Gold clash with the Fighting Hawks? Spies say it could be as early as next season but common sense says don't hold your breath.
I've been on record as being a big fan of Fighting Hawks. Something tells me they don't really care in North Dakota. But, dang it, my resolution is firm. Good job, folks – now let's get back to business.
Doug McLeod is in his 20th season as play-by-play voice of Golden Gopher hockey (with 17 NHL seasons woven in there somewhere). He has called many of the greatest moments in Minnesota hockey history and is back for another season behind the mike on Fox Sports North.
---