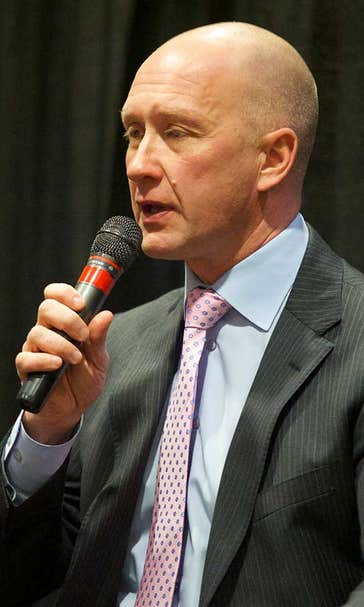 It was a whirlwind day for the Blue Jackets
March 2, 2015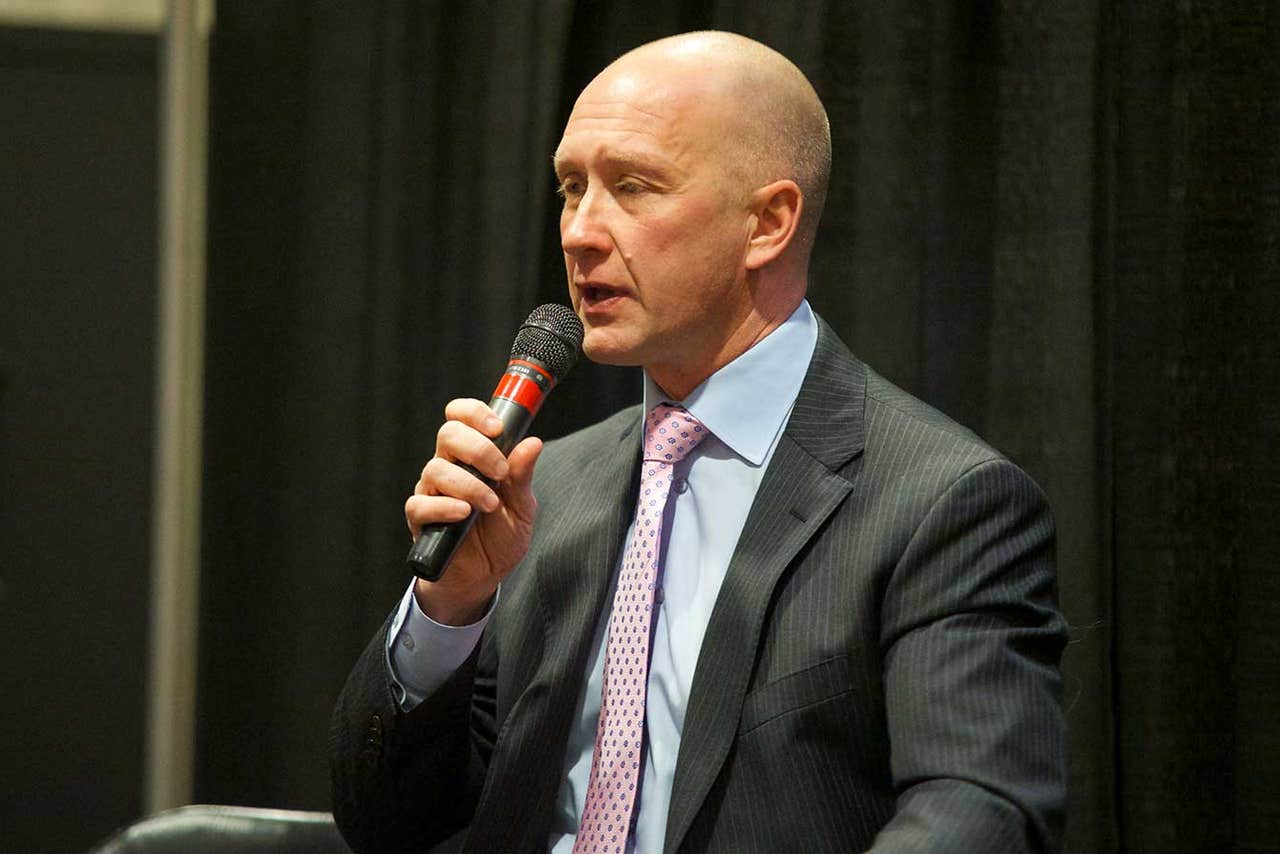 COLUMBUS, Ohio - The Blue Jackets made a few moves on NHL Trade Deadline Day, but the biggest one came in after 3 p.m. with the club breaking the news that they had traded defenseman James Wisniewski to the Anaheim Ducks.
In addition to Wisniewski, the deal also included Columbus' third round pick for Anaheim left wing Rene Bourque, center William Karlsson and the Ducks' second round pick in the 2015 draft.
"As we've said before the deadline when we're asked if we are buyers or sellers," said Blue Jackets general manager Jarmo Kekalainen, "we're always looking at the big picture. We're a young hockey team and our plan is to win the championship, not just to make the playoffs. Everything we did, everything we're going to do from now on is about the big picture."
With the trade last Thursday of Nathan Horton to the Toronto Maple Leafs for David Clarkson, they were working on deals that will make the club successful into the future. The organization had asked Wisniewski for a list of 10 teams he would accept a trade to over one week ago.
Although he didn't make it easy, stating that he wanted to stay in Columbus, the team found a willing partner in the Anaheim Ducks. Kekalainen said that the emergence of defensemen David Savard and Kevin Connauton, and the prominence they've shown on the power play made Wisniewski expendable.
"We got a great prospect in William Karlsson," Kekalainen said, "that gives us more depth down the center. He's a smart two-way player. And we're well-set for the draft, which is supposed to be one of the best in recent history."
The Blue Jackets now have six picks in the first three rounds, with a first round pick, three second round picks and two third round picks. Kekalainen has seen some of the top prospects recently, including at the World Junior Championships.
"With the small window that I have had to see the prospects, I agree with our scouts that it is a very good draft year. It's a deep, deep draft year."
Center William Karlsson, the 53rd overall pick in the 2011 draft, played 18 games for Anaheim this year and tallied 2-1-3. The 22 year old also went 8-16-24 in 37 games with the AHL Norfolk Admirals this season. The 33 year old left wing Rene Bourque recorded 2-6-8 in 30 games with Anaheim this season. In 603 career NHL games with Anaheim, Montreal, Calgary and Chicago he has 144-142-286.
The club also announced just prior to the deadline that they had reached a three-year/$10.5M contract extension with right wing Cam Atkinson. The deal will pay Atkinson $2.5M in 2015-16, $3.5M in 2016-17 and $4.5M in 2017-18. At the end of the contract, he will be an unrestricted free agent. On the surface, this is a bridge deal that will give him incentive to prove he's worth a big payday in three years.
Atkinson's name had been linked to a few clubs, most prominently the Boston Bruins, but Kekalainen said they were not actively shopping the young forward, but they were listening to offers.
"I'm very pleased with the extension of Cam Atkinson," he said. "That was in the works for a while. He's a good player for us and a great teammate. We're very happy to have that done."
The "feel good" moment of the day came when the club announced they had traded defenseman Jordan Leopold to the Minnesota Wild for defenseman Justin Falk and a fifth round pick in the 2015 draft. Falk will report to Columbus.
It came to pass that earlier in the day, Leopold's 11 year old daughter Jordyn had written a heartfelt letter addressed to the Minnesota Wild coaches asking them to get her dad back to Minnesota because "the Wild have not been winning games" and "your team need's some more D men."
"The deal was done when I saw that," said Kekalainen, "but that's a touching letter. We wanted to do the right thing with Jordan Leopold. There is a human side, believe it or not, to our business. I think it's great that he can go home and join his family. It's pretty touching."
Leopold told FOX Sports Ohio last week that this was likely his final year as an NHL player, given the fact that he had spent so much time away from his family.
"It was about doing the right thing for a guy that's been a great pro for us," Kekalainen said. "He's done everything we've asked him to do, the right way. We gave up a fifth round pick to St. Louis to get him here. We got our fifth round (pick) back, we got Justin Falk to join our team the rest of the way this year."
"Jordan Leopold gets to go home and join his family. We thank him for everything he did for the franchise. He was a great pro."
When asked if the Blue Jackets were in a "rebuild mode" after the moves made today, especially the Wisniewski trade, Kekalainen very quickly stressed to the assembled media that they were not.
"Absolutely not," he said. "I don't much like the 'rebuild' word. To be honest with you, I think we always have (both) the long-term and short-term picture in mind. I think that the emerging defensemen I mentioned (Savard, Connauton and Murray) are already very good NHL defensemen and are going to be even better next year with a little bit more of a role on our team; added ice-time, added power play duty, etc."
"Our defense, in my mind, looks very strong for next year. We need to add some depth, obviously, and we will. Our forward group will be a year older and I'm seeing tremendous growth in Alexander Wennberg's and Marko Dano's play, from the start of the year to now. Cody Goloubef has shown us that he can be an NHL'er full-time."
While it's not a rebuild in the traditional sense, trading Wisniewski allows the younger defensemen room to show that they belong at this level and in prominent roles on the team. Also, by this point of the season, they had seen enough to have some idea of the direction they needed to take the team. With the plethora of injuries earlier this year, it was not possible to make that determination.
"We believe in our group, right now and moving into the future," Kekalainen said. "There are always different elements to every trade. There are contract numbers, there are budgets and there are salary cap issues on both sides of a deal. All of these things have to come together to make a deal and to plan into the future."
Leading up to the trade deadline, it was unclear if the Blue Jackets were going to be very active. The injury situation threw all of the 'normal' ways of looking at them as either buyers or sellers right out the window. When it was all said and done, they made some deals that will hopefully bear fruit for them moving forward.
It's obviously way too early to predict how these trades will pan out for the Blue Jackets. But, there is a method to the systematic way the team is moving forward that may not be fast enough for many fans, but it is the correct way of building a successful franchise.
The Blue Jackets host the Washington Capitals Tuesday at 7:00 p.m. with the FOX Sports Ohio pregame show "Blue Jackets LIVE" beginning at 6:30 p.m.
---