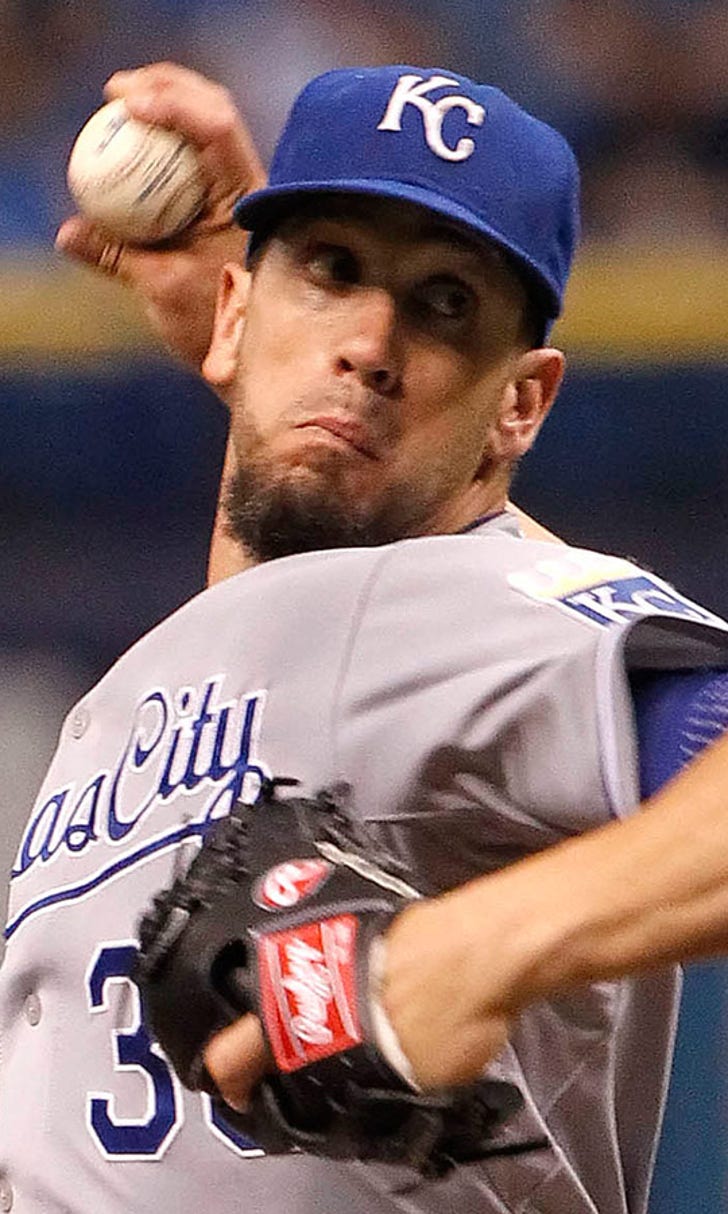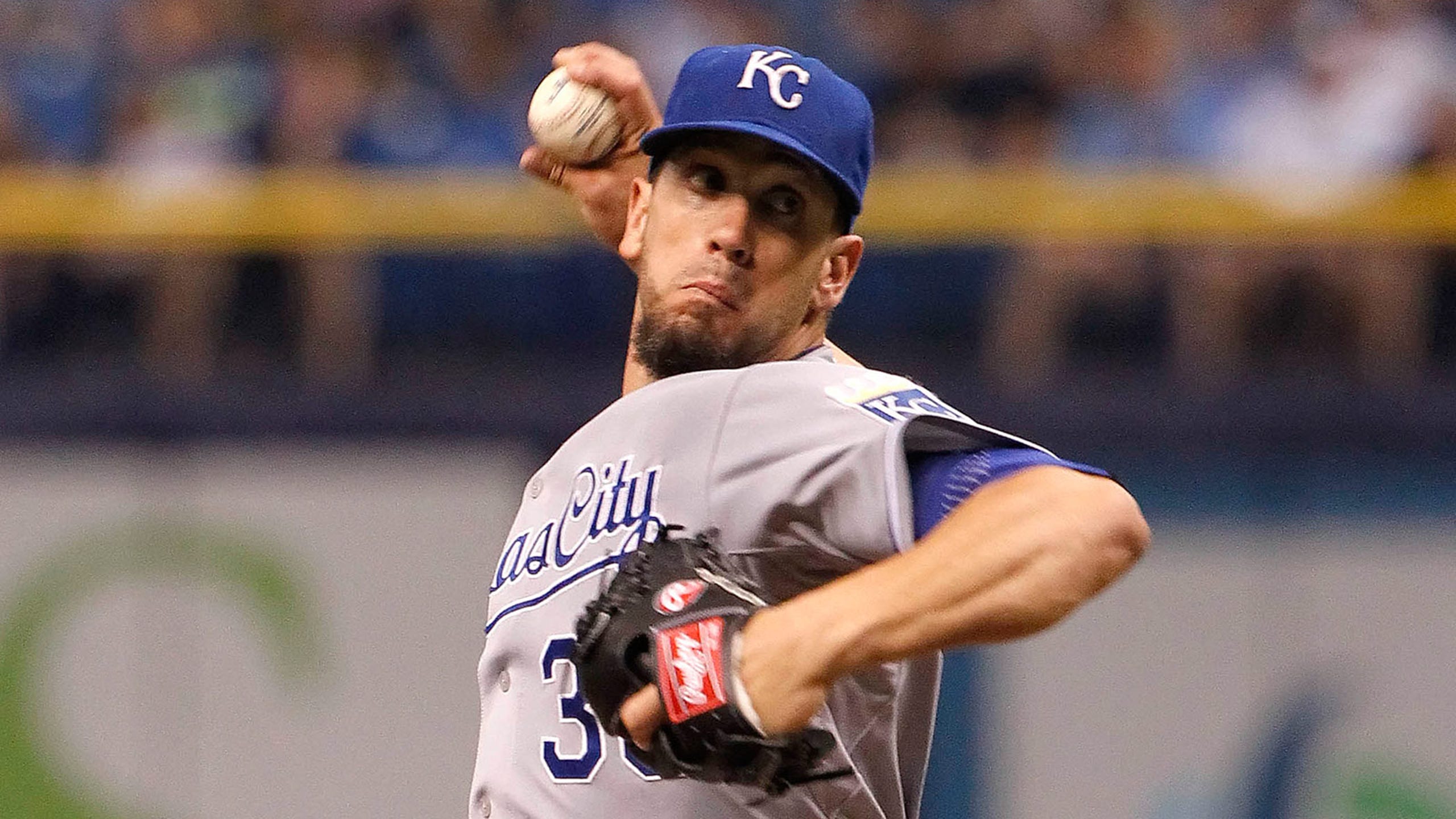 It still could happen: Royals haven't given up on re-signing Shields
BY foxsports • November 19, 2014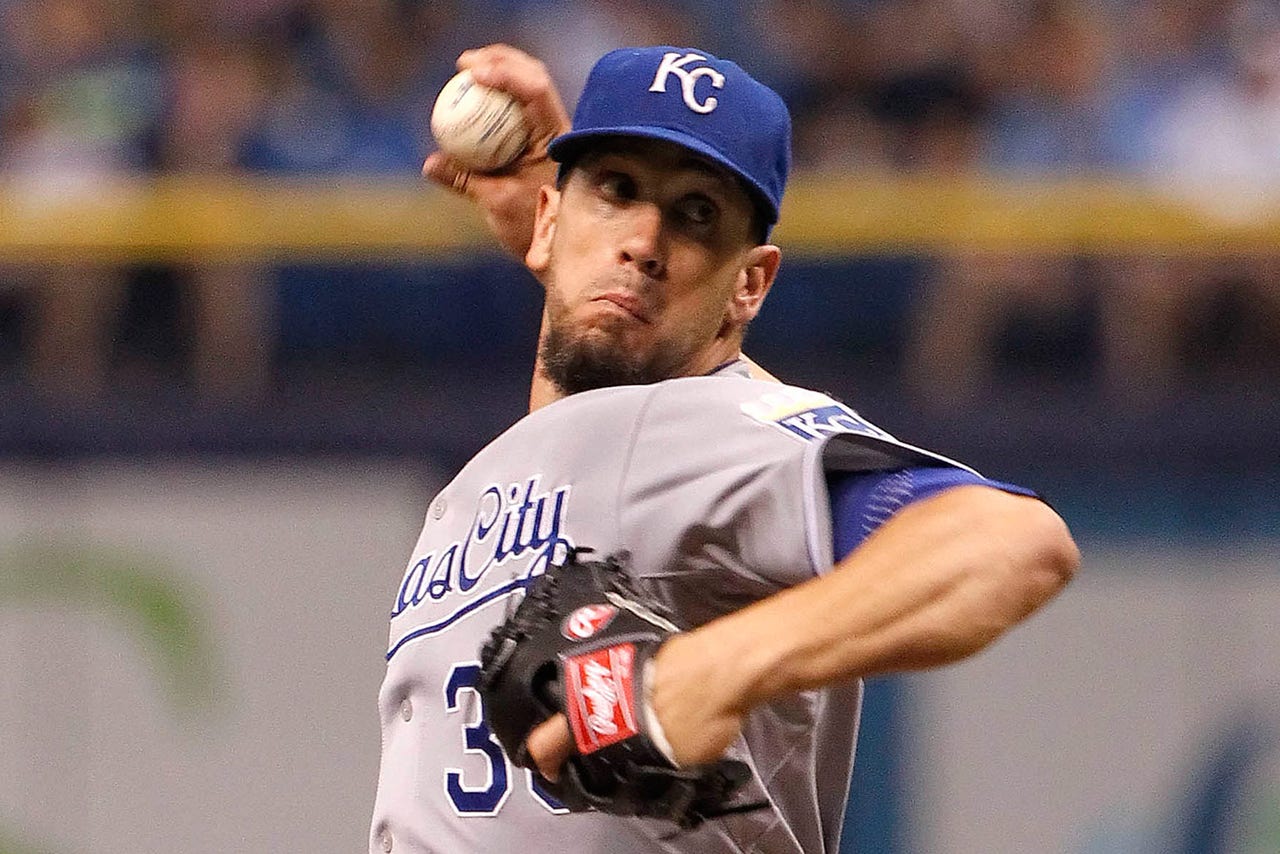 KANSAS CITY, Mo. -- Not so fast regarding the pending departure of free-agent right-hander James Shields.
According to sources with knowledge of the situation, the Royals have not abandoned hope of re-signing their former ace and could still become a player in the bidding for Shields' services if offers "don't get outrageous."
"The main thing is they really don't want to break up that rotation," a source said. "But they know it will be tough sledding."
Royals general manager Dayton Moore said by phone: "James Shields was a tremendous pitcher for us and a huge part of our success. We'll continue to monitor the situation, as we will all other free agents."
The Royals made the $15.3 million qualifying offer to Shields after the season ended and, as expected, he rejected it.
But Shields has said repeatedly he would like to remain a Royal.
"I had a phenomenal two years," Shields said right after the season ended. "I'm still a Royal as it is right now, but I definitely would like to come back. ... We'll see what the future holds for me."
Of course, making the finances work to bring Shields back will take some imagination and some concessions from both sides, as well as a strong commitment (gamble) from owner David Glass to significantly spike the team's end-of-the-season payroll, which was about $95 million.
The Royals no doubt added revenue through their magnificent October playoff run. And a major boost in attendance is expected in 2015. Both factors could ease Glass' concerns about hiking the payroll.
"I don't know what Dayton wants to do," Glass said at the owners' meetings Wednesday in Kansas City. "He and (team president) Dan (Glass) are working on a lot of different things. One thing I've learned over the years is it isn't how much money you spend, but what you spend it on. That's what drives it for us.
"It'll cost a lot more just to keep the same team intact."
Just how much Shields will command on the open market is the big question. There have been rumors that Shields could land a five-year deal in the $100 million range, which, if true, would end all Royals fantasies. But that type of yearly commitment seems a stretch considering Shields will turn 33 next month.
"You see all these wild projections on pitcher contracts," a source said. "But how often do they come to be, especially for older guys?"
The Royals' largest contracts to date are the $55 million ones given to Mike Sweeney and Gil Meche. The latter walked away from the final $12 million on his deal due to chronic shoulder issues.
Kansas City's interest in getting Shields back actually could represent its safest play in free agency. He is the free agent they certainly know the best.
Shields has been the definition of a workhorse, averaging 231 innings over his last eight years. And he has never been on the disabled list.
Getting Shields back also would buy the Royals some needed time for younger pitchers Brandon Finnegan, Kyle Zimmer, Miguel Almonte and Sean Manaea to develop into possible big-league starters.
Also, Jeremy Guthrie's spot in the rotation will come open in 2016 -- Guthrie's final year on a three-year deal is in 2015.
The Royals already have had preliminary discussions with the agents for left-hander Jon Lester, who is likely to command much more than Shields in free agency.
One possible backup target could be right-hander Ervin Santana, who would slot below Shields on the market and has raved about his one year in Kansas City in 2013. But as one source said, "If you're going to commit years and money, why not go for the surer bet (Shields)?"
Last year, Santana, like Shields now, was expected to reap offers of anywhere from $80 million to $100 million. Santana wound up signing a one-year deal with Atlanta for $14.1 million.
You can follow Jeffrey Flanagan on Twitter at @jflanagankc or email him at jeffreyflanagan6@gmail.com.
---