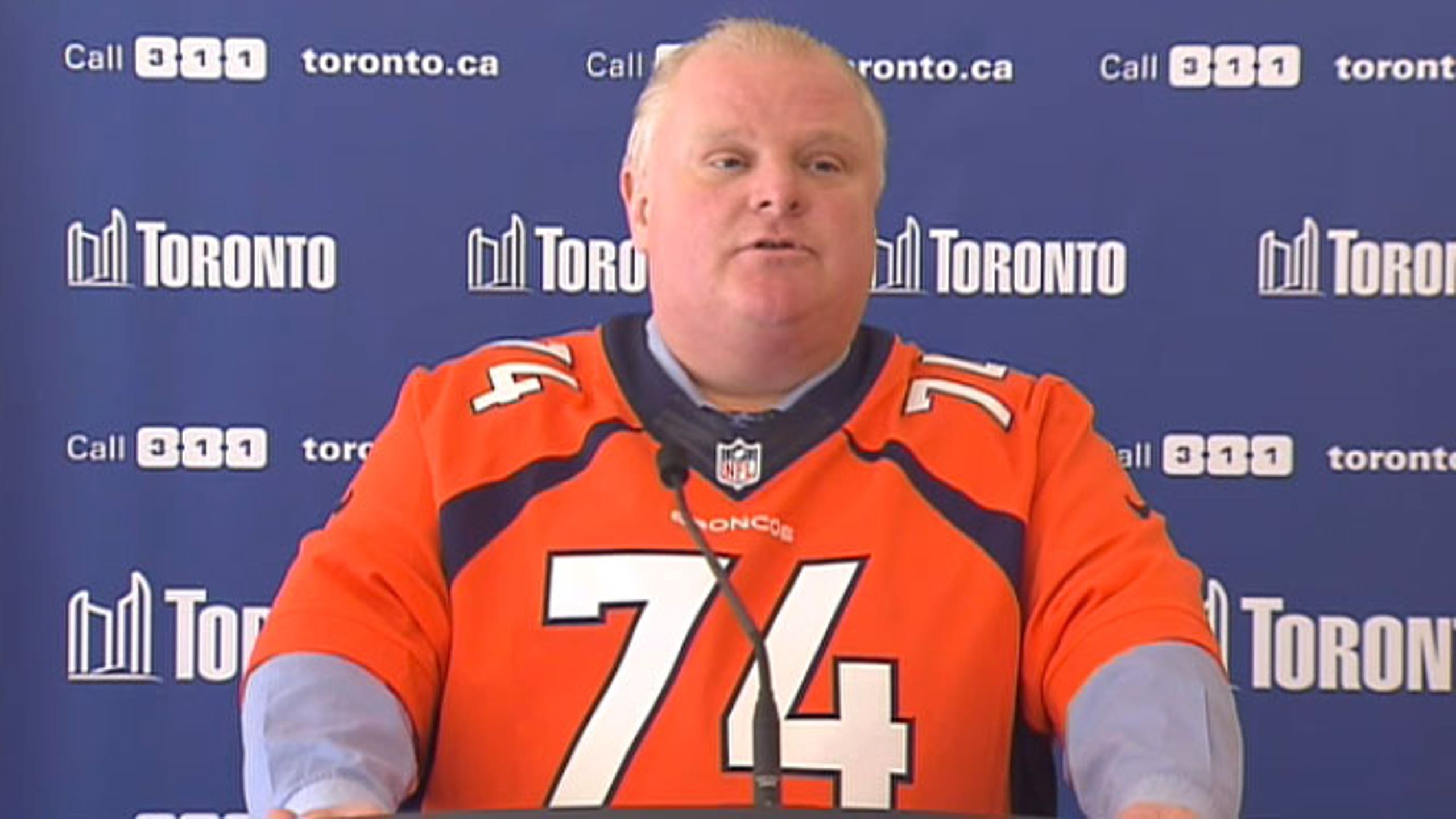 It looks like we know who Rob Ford is rooting for in the Super Bowl
BY Jimmy Traina • January 27, 2014
I think we lost all hope of controversial Toronto Mayor Rob Ford practicing anything resembling professionalism long ago.
However, it is still fascinating to see him speak at a budget news press conference in an NFL jersey.
Ford, who has been talking about the NFL on a Washington radio station over the past several weeks, did just that on Monday afternoon when he showed his support for the Denver Broncos while giving a briefing to the media.
Perhaps Ford can reprise the role of "Barrel Man" when he's out of office.
---