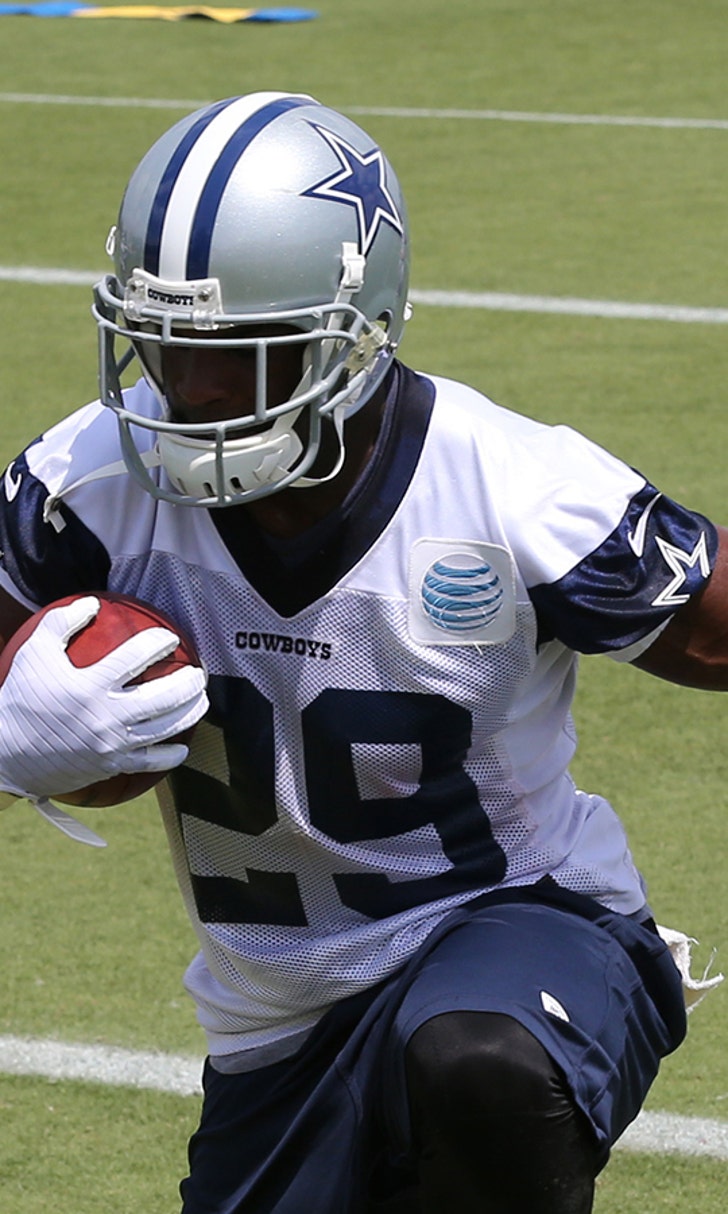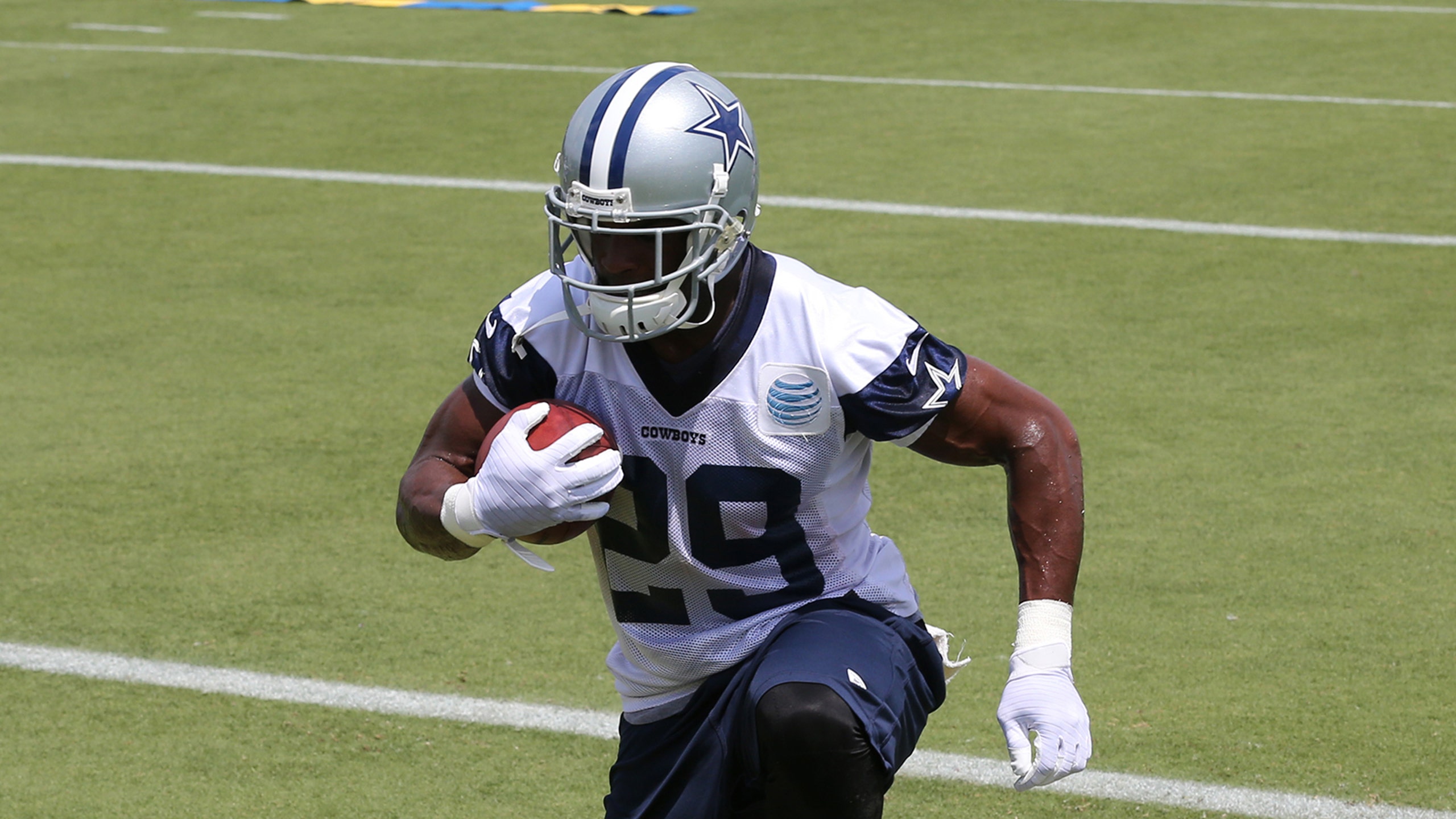 Issues In Oxnard: Will The Cowboys Finally Pound The Rock?
BY foxsports • August 4, 2014
Back in January, when Scott Linehan was being hired by the Cowboys, I wrote the following:



Linehan is a coach who has his plusses and minuses of course.  Every coach - especially those who are easily available at this time of year - are not going to have such a glowing resume that we run to his arms in January and he comes in and fixes everything.  Rob Ryan had a list of doubters who said he had never won anything.  Monte Kiffin's doubts were based on his last several years of work.  Bill Callahan still had to answer for Super Bowl 37 and his very odd relationship with players.  Rod Marinelli coached a team that went 0-16.  The list goes on and on.
 
Well, in Linehan's case, my initial concerns are based completely on my over-riding issues with the offense.  I have long thought that the Cowboys offense is too finesse and does not value the ability to (at times) bully the defense into submission with clock-controlling, demoralizing, and punishing football that shows the opponent that this is going to be a very long day.  I think that it seldom hurts to defend against the Cowboys and that they run only as an afterthought.



Now, I do not believe in the wishbone, the veer, or any ridiculous running to extreme that is sure to anger any advanced metrics folks.  In fact, I consider myself one of them.  But, we cannot lose sight of the fact that the sport of football is one of disposition and attitude at its core.  You cannot watch the Seahawks and 49ers take over the NFC with this bully-football and ignore it.  There has to be some recognition that physicality is still alive and well in the NFL and it is still a blocking and tackling league.



I am sorry, but dropping back into shotgun and pass protection play after play is like a boxer who is never allowed to attack.  He must simply accept punishment as an offensive lineman and never dish it out.  I don't like that and I never have.  I also don't believe that many great coaches believe in it either.  Yes, this is a passing league and the numbers have never been higher.  So, why then, did Seattle and San Francisco take over the conference without a QB who can throw for 200 yards on a regular basis?



Smash-Mouth-Football.  Offensively and Defensively.  They are going to make you cry.



Can the Cowboys mimic this?



Or should they do just the opposite?



Here is the run/pass balance for the last 5 season for Scott Linehan in Detroit, Jason Garrett in Dallas, and the NFL average for playoff teams.  We should obviously dig deeper on this topic, but here are just broad, general numbers based on the question, does this team run the ball?



Well, by rankings, many of them between 30th-32nd in the league, Linehan might be one of the few NFL coaches that values the run less than even Garrett.  Now, there, of course, are personnel considerations and you can see how Reggie Bush being brought into Detroit affected their conviction level substantially, but overall, you can see that these guys feel like the running game is an overall nuisance as it pertains to their ideal view of football.
 


























| | | | |
| --- | --- | --- | --- |
| Year | Linehan - Det | Garrett - Dal | NFL Playoff Avg |
| 2009 | 39.4% Run | 42.7% Run | 44.3% Run |
| 2010 | 38.0% Run | 41.4% Run | 43.9% Run |
| 2011 | 33.6% Run | 40.1% Run | 43.5% Run |
| 2012 | 33.7% Run | 33.8% Run | 45.2% Run |
| 2013 | 40.4% Run | 35.1% Run | 44.3% Run |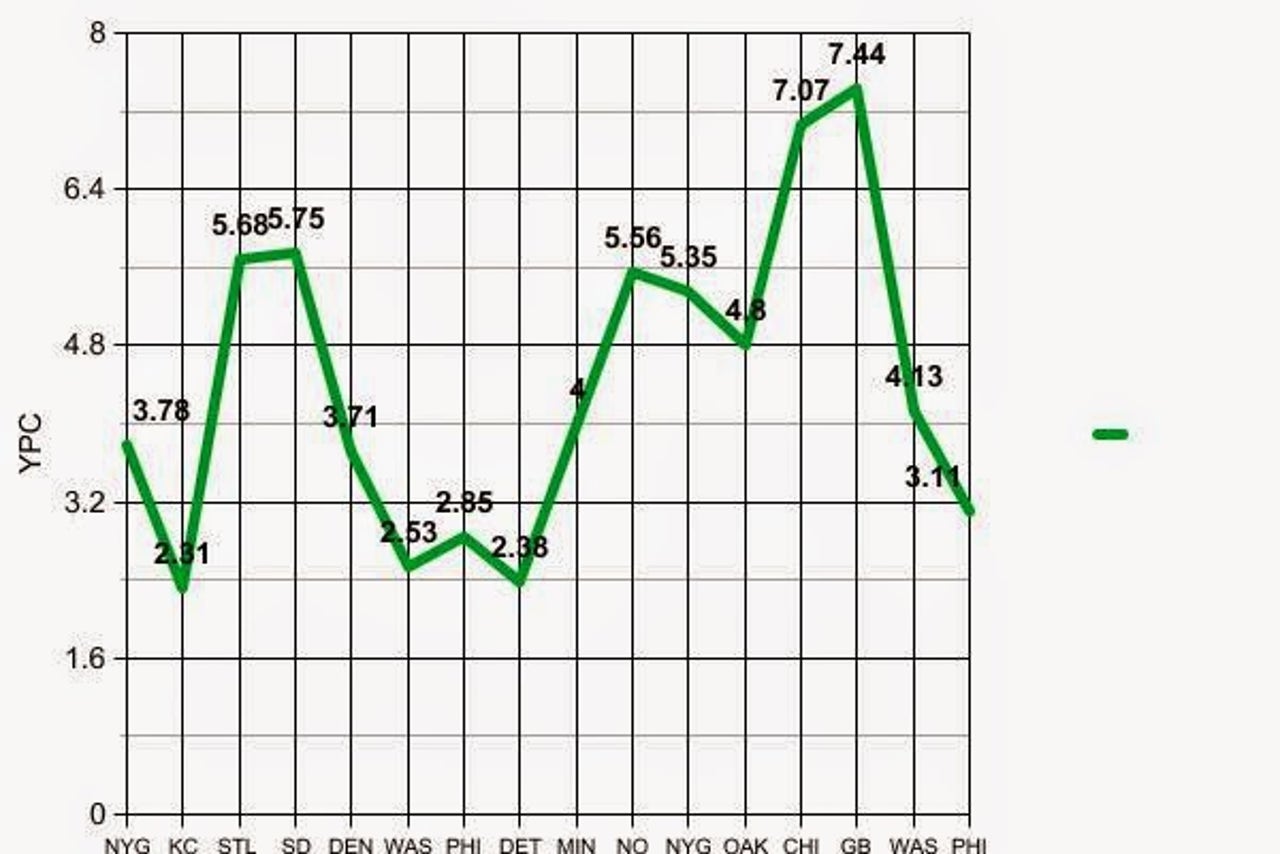 Now, let's review the 2013 factors that may or may not have entered into evidence:



1) - DeMarco Murray missed action from the Washington Game in Week 6 until the Minnesota Game in Week 9.  Those games were Joseph Randle doing pedestrian work in Philadelphia and Detroit and then the Cowboys electing to run almost no rushing plays against Minnesota at all.



2) - Tony Romo threw so many passes - 127 in 3 games - that the team was pushing its defense right back onto the field and of course, exposing them to horrid situations where they spent the majority of the game trying to defend.  If the best defense is a good offense, then the Cowboys were not getting the memo.  Yes, they beat Philadelphia, but the loss to Detroit was inexcusable.  Then, they barely beat a horrible Minnesota team in the final seconds at home, only to be humiliated in New Orleans.



3) - This led to big issues in the offensive brain-trust after the New Orleans debacle and during the bye week.  Many of us believe the play-calling went back to Jason Garrett and the removal of Bill Callahan from any sort of authority (making it even more puzzling after learning about the friction between Garrett/Callahan was Jerry insisting that Callahan stay in Dallas during the offseason and honor his contract).



4) - For whatever it is worth, Brian Waters was lost in Detroit at Right Guard, and Mackenzy Bernadeau graded quite well for the remainder of the season in the wide-zone game and being on the scene for many of those big performances.



Now, this, below, is the important chart for me.  A physical team has a few attributes that are key for me.  The most significant is separating the runs down to those that are not tricks.  I think shotgun runs are finesse runs and work primarily because in pre-snap you have the defense thinking pass.  So, below, I separated out the under center runs by week and show you all runs from 11, 12, 13, 21, and 22 personnel.  Look at these results - especially after New Orleans: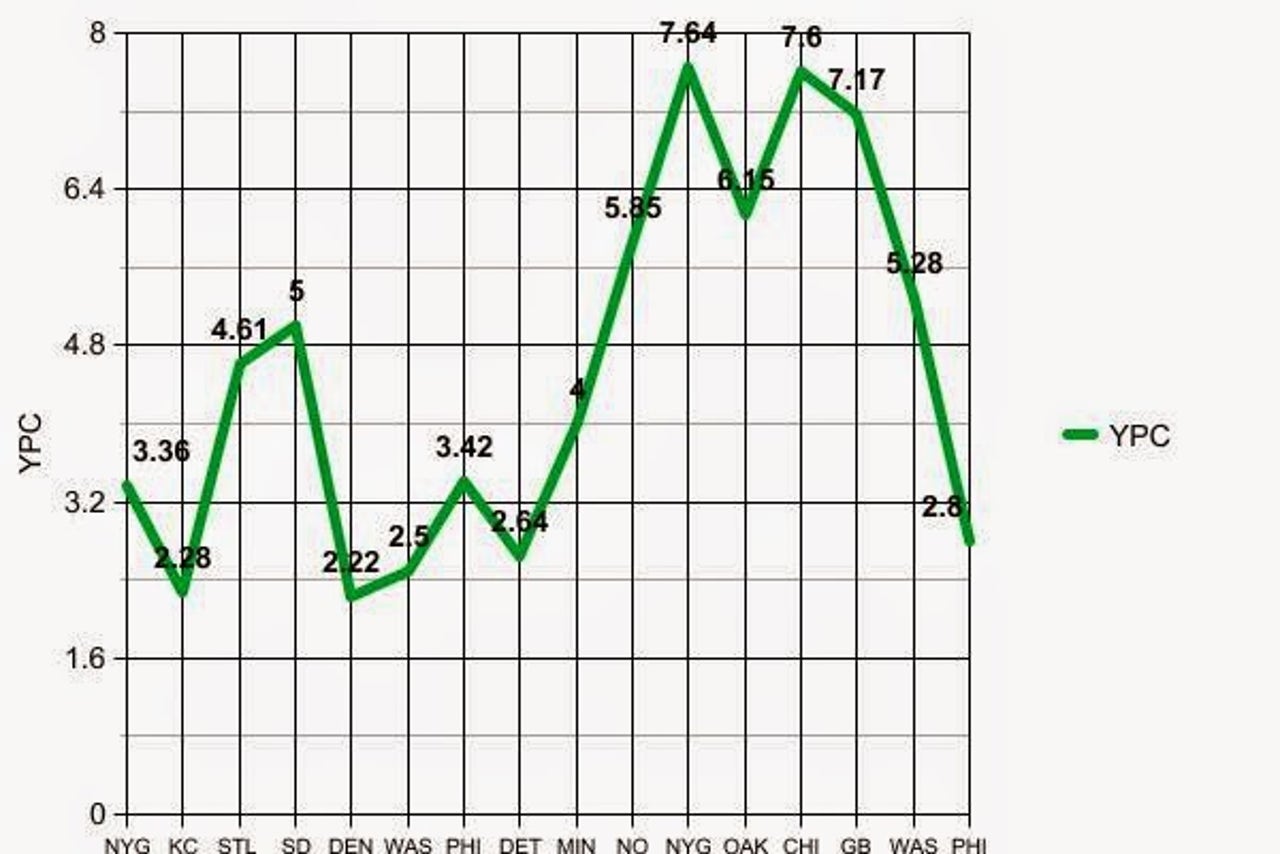 As you can see they could line it up and grind it.  It was a beautiful thing in those final weeks.  Then, in the final week with no Romo, the Eagles brought it to a stop.  But, I assume if he had been there, the results likely would have been there, too.



So, now, after 2013, they invested again by taking Zack Martin in the 1st Round.  Now, 3 offensive linemen in the 1st round (not to mention dropping $100 million on Tyron)!  They simply cannot be sitting at 65% pass anymore.  The league says physical football wins in January and actually gets you there.  If playoff teams are around 55%, you have to be pretty stubborn to convince yourself to ignore that and keep doing what you are doing.  And, to lose two games at least because you had no plan in the 4th Quarter of a game you had the lead - At Detroit and Green Bay - has to shake you out of your delusions.



This week at camp, I visited with Jason Witten on this very topic and he seemed to agree with my premise:








So, will they pick up where they left off and become that physical team that their purchases seem to indicate they aspire to?  If not, the next coaching staff certainly will see these assets and demand that this team becomes more like the Seahawks, 49ers, or even the 1990s Cowboys and pound the rock to set up shorter passing situations, dish out punishment to opponents, and protect a fragile defense.



It all makes too much sense.





---