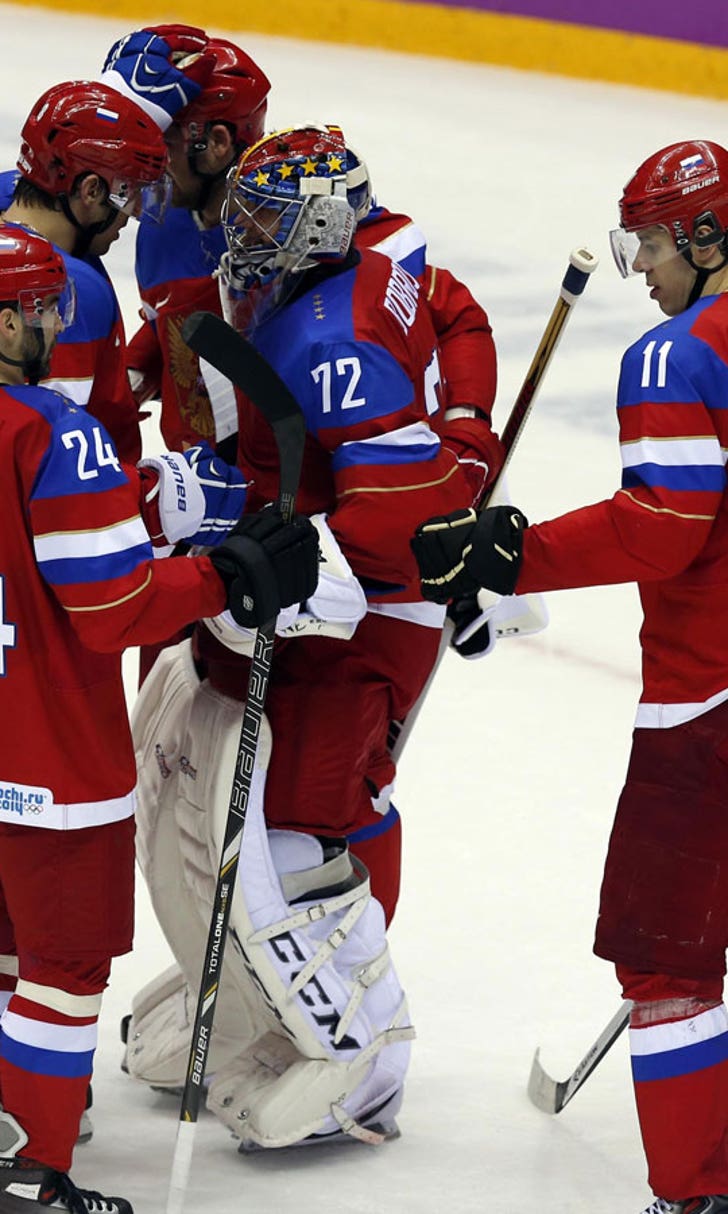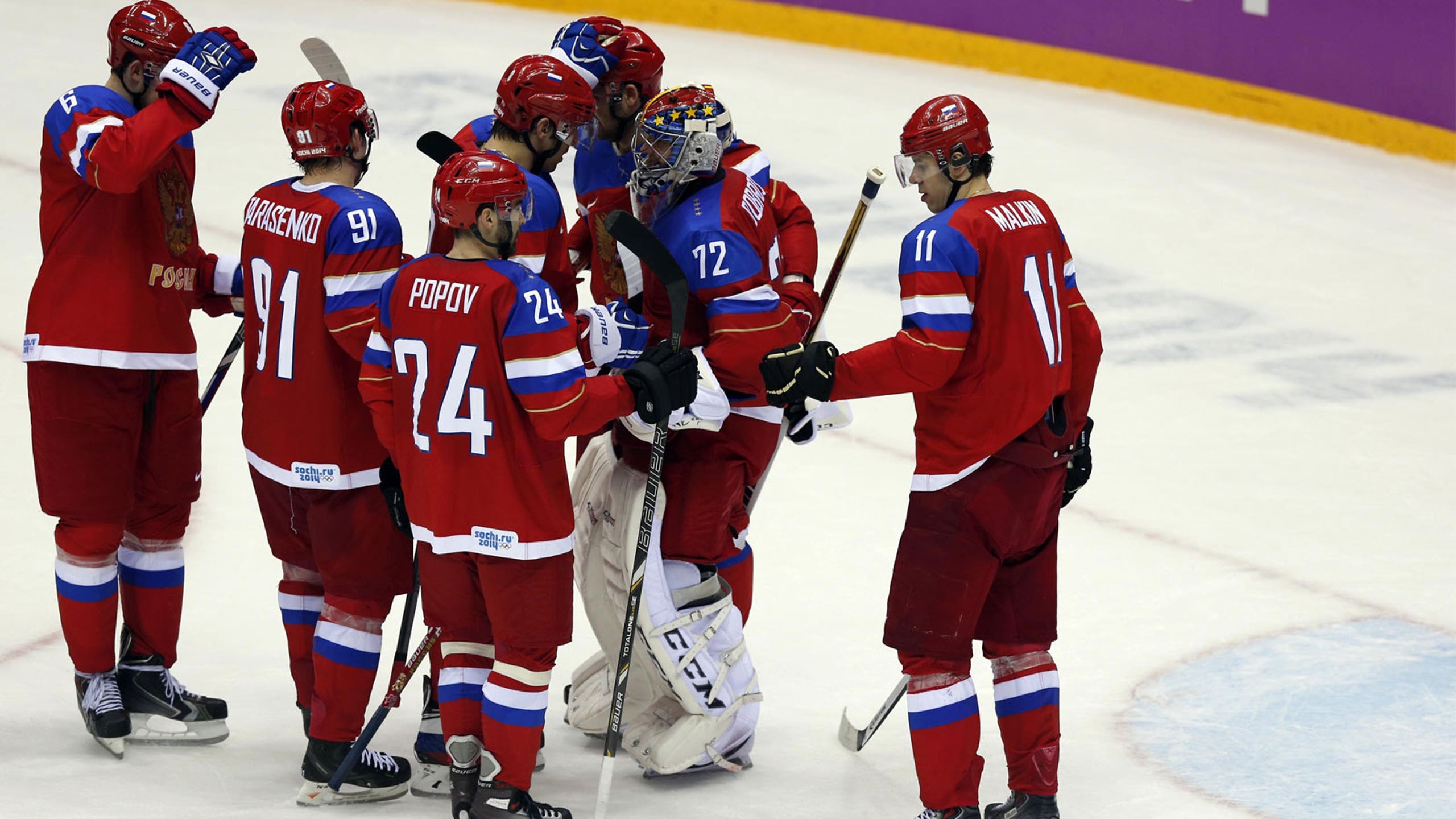 Is Team Russia an All-Star team or just a team?
BY foxsports • February 18, 2014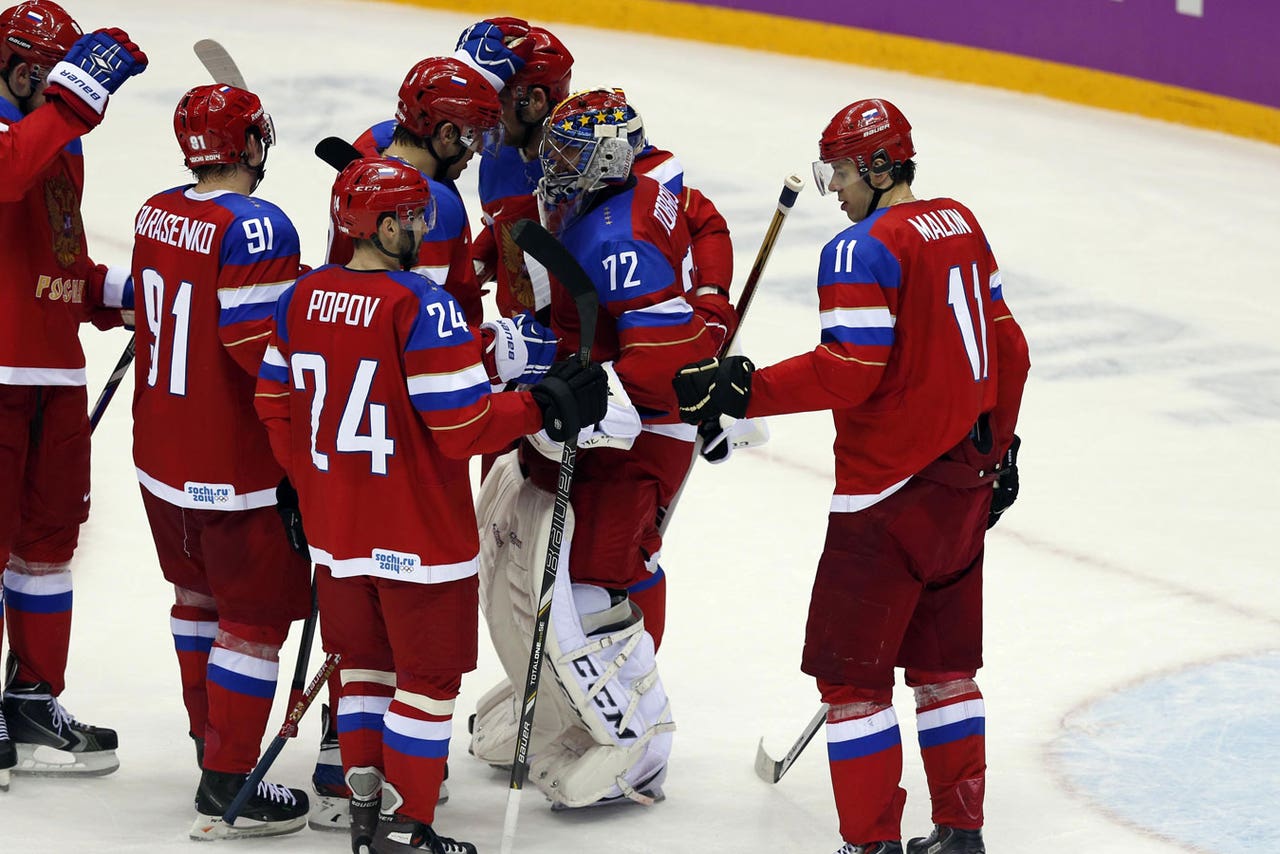 It was interesting watching Russia oust Norway in the play-in game for both teams Tuesday morning. Russia, with its 16 NHL players, didn't exactly run away from the Norwegians, who had exactly zero NHL players after Mats Zuccarello went down with an injury.
Do the Russians have too many stars? Maybe. It has to be awfully tough to spread the ice time around for so many world-class forwards. That old hockey adage about "only one puck" seems to be an issue for Team Russia. The offense seems often disjointed, and the defensive effort not always beyond reproach.
But, the host team has Sergei Bobrovsky, who is methodically establishing himself as one of the world's best goaltenders, no matter the enormity of the stage. With that kind of goaltending, and the potentially explosive offense Russia has, I'm not sure any team wants to face the Russians moving forward. The Finns will have their hands full.
******
Speaking of the Russian squad, it was impressive to see Alexander Radulov dominate the win against Norway. It's unfortunate for the Nashville Predators that he didn't become the dynamic 15-year forward they may have envisioned when they drafted him in the first round in 2004. Maybe he was never a fit in the Music City, but for a franchise often searching for some kind of offensive spark, he would have been extremely useful, if he really wanted to be there. Obviously, it didn't turn out that way.
******
And Ilya Kovalchuk is another guy whose heart was back in the homeland, who decided to forego his NHL career and return to play in the KHL. To see him flying around the Bolshoy Ice Dome and releasing that rocket of a shot brings back great memories for me. I will always be grateful I had the chance to follow Kovalchuk on a daily basis for almost eight seasons. He is an amazing talent, whose competitiveness and commitment to winning were always evident, even if his attention to defense wasn't. But he learned to be a solid two-way player, and the NHL seems emptier without him.
******
It's been interesting to hear some of the grousing about Team Canada's relative lack of offense. One of the trains of thought is that the selection committee focused too much on making sure Sidney Crosby had the right linemates. Up to this point, Crosby has struggled, and the Canadian lines are being shuffled with alarming regularity. Thank goodness for defenseman Drew Doughty, who's become the go-to guy offensively for Canada. The Canadians will need more offensively, though, if they really intend to play for Gold. In Canada, that's the only acceptable result. Always.
******
Really, how many more years do we have to see Phil Kessel produce the way he has before we finally acknowledge that was a pretty good deal by Brian Burke for Toronto a few seasons back? If Kessel were a little more receptive to the spotlight, he'd be an NHL poster boy. That combination of speed and sniper's scoring ability is lethal. Team USA may have the most dynamic offensive attack in Sochi, and Kessel's natural hat trick against Slovenia may be a harbinger of bigger things to come in these Games.
---