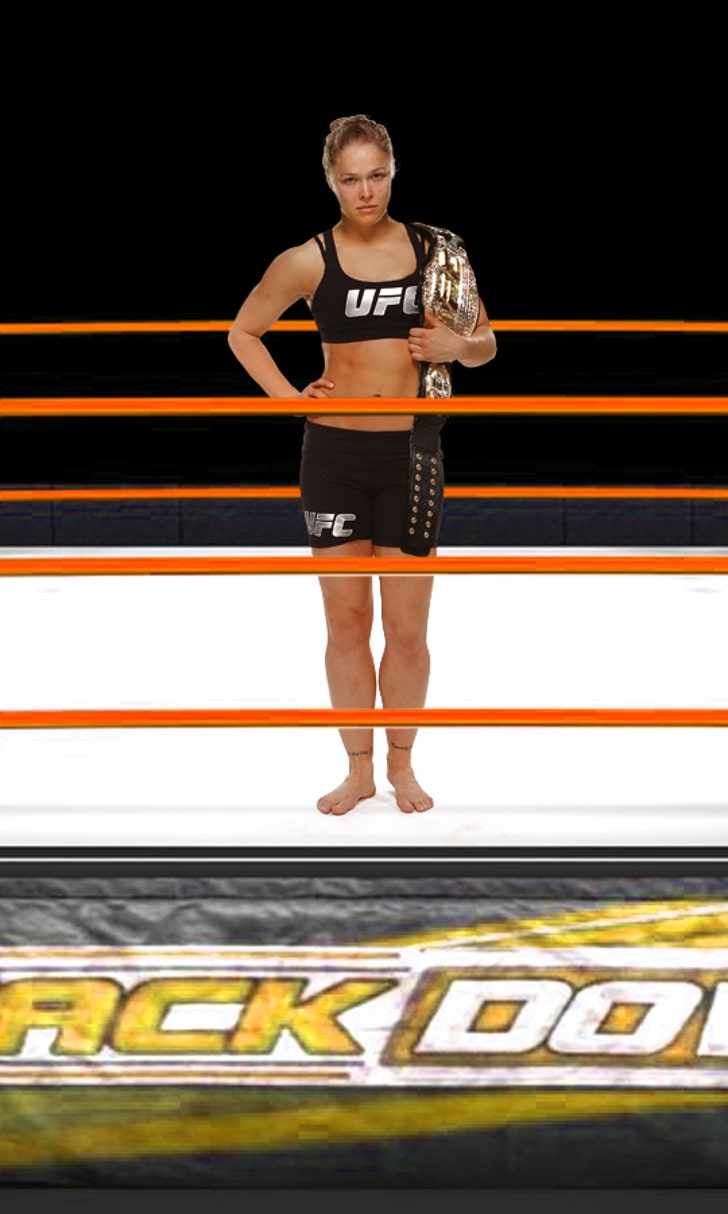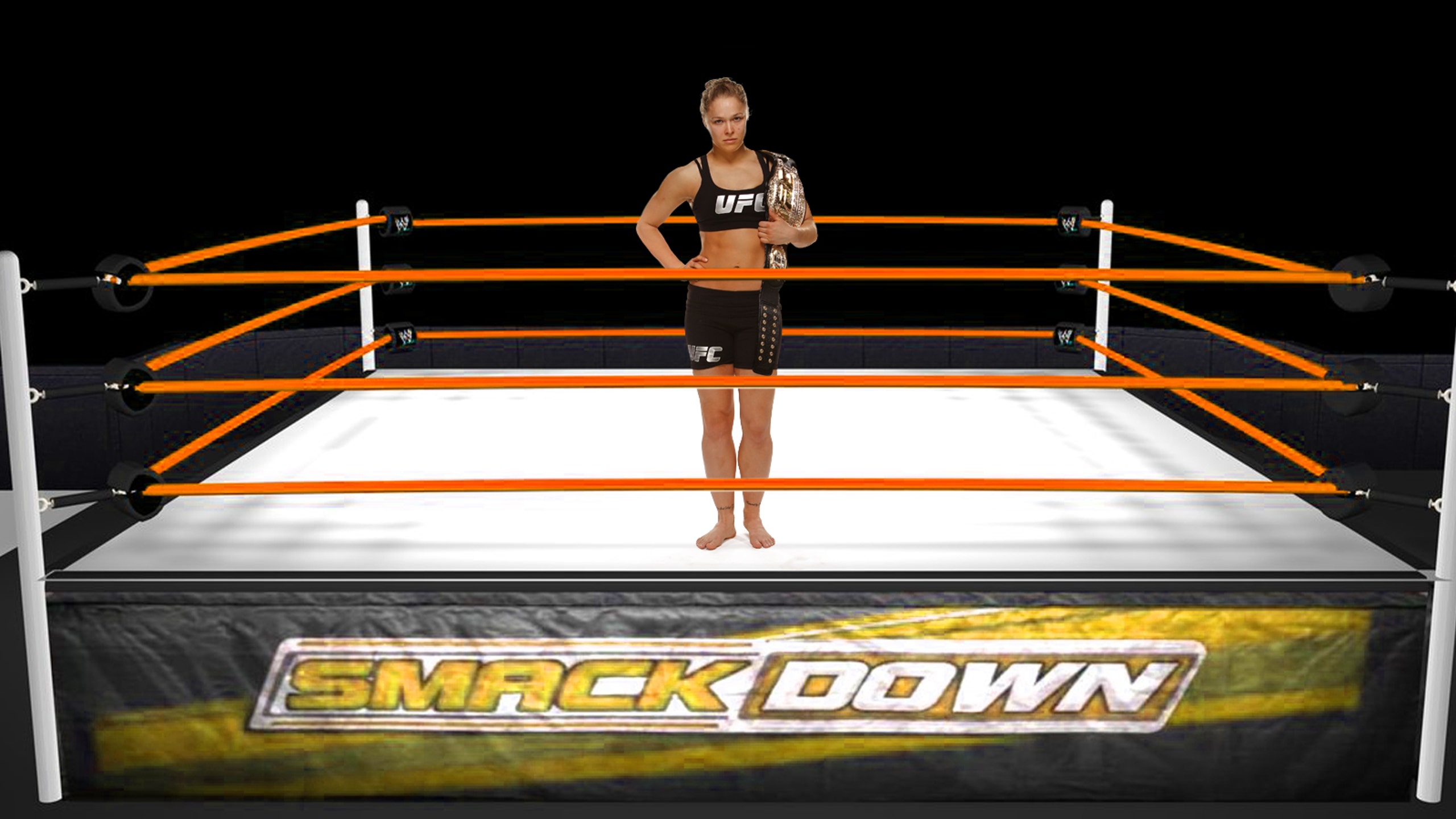 Is Ronda Rousey practicing for an eventual move to WWE?
BY foxsports • March 12, 2014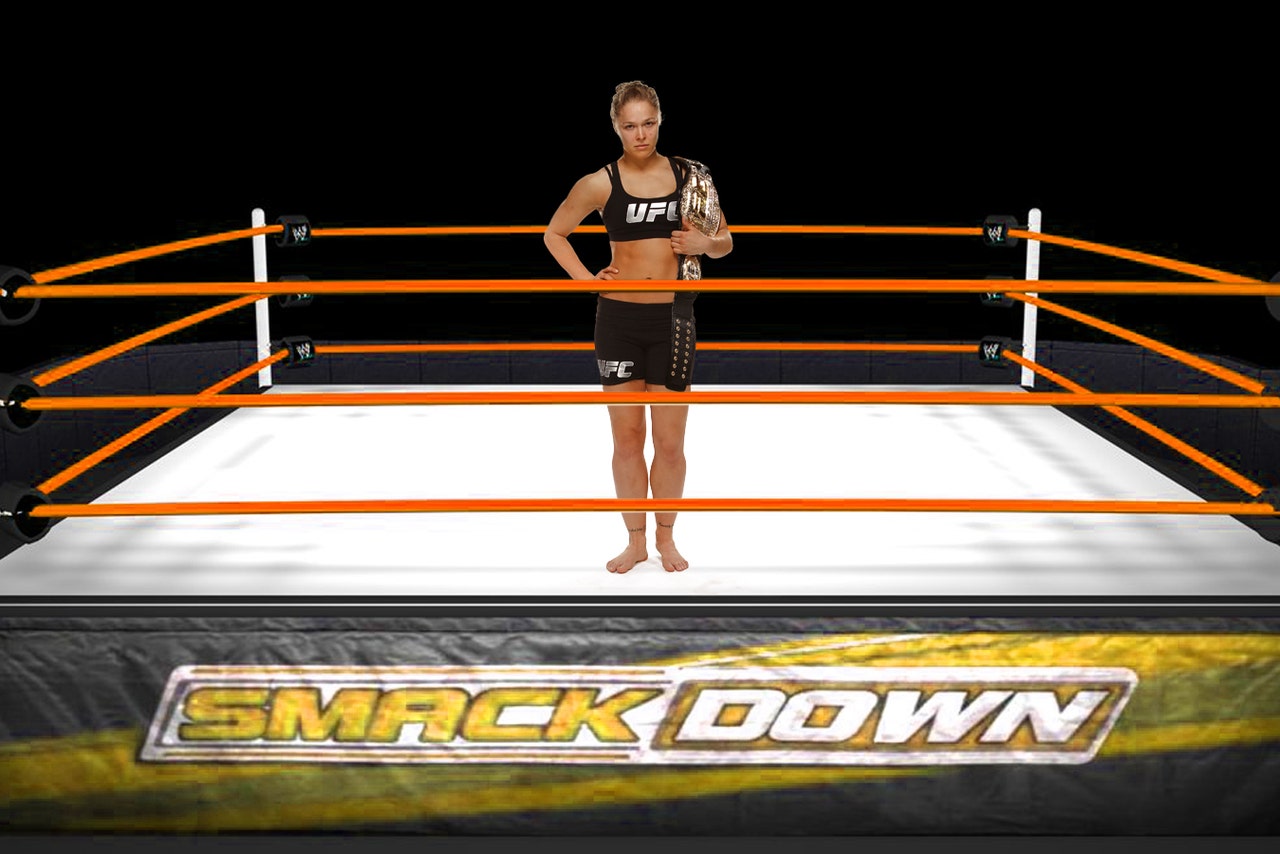 Raw is Ronda?
Ronda Rousey has been getting awfully cozy with pro wrestling lately -- from watching Monday Night Raw religiously with her roommates to hanging out with CM Punk (who she finds sexy, by the way) and her friendship with The Rock.
On Wednesday, Rousey posted a video on Instagram of herself and roommate and fellow UFC fighter Shayna Baszler working a little kayfabe in their training ring. Rousey sold some shoulder rams by Baszler pretty well. And her finishing move -- a monkey roll from the middle rope into an armbar -- was pretty darn cool.
Let's face it. Not only is Rousey more popular than any "Diva" WWE has, she might be as good of an in-ring worker. OK, maybe that's overstating it. A.J. Lee, who happens to be CM Punk's girlfriend, is pretty darn talented.
A match between those two would make for a great addition to Wrestlemania in our opinion. That WWE match makes just about as much sense as a UFC title fight between Rousey and Gina Carano.
Rousey is already doing movies. Why not add pro wrestler to her ever-expanding resume? 
---