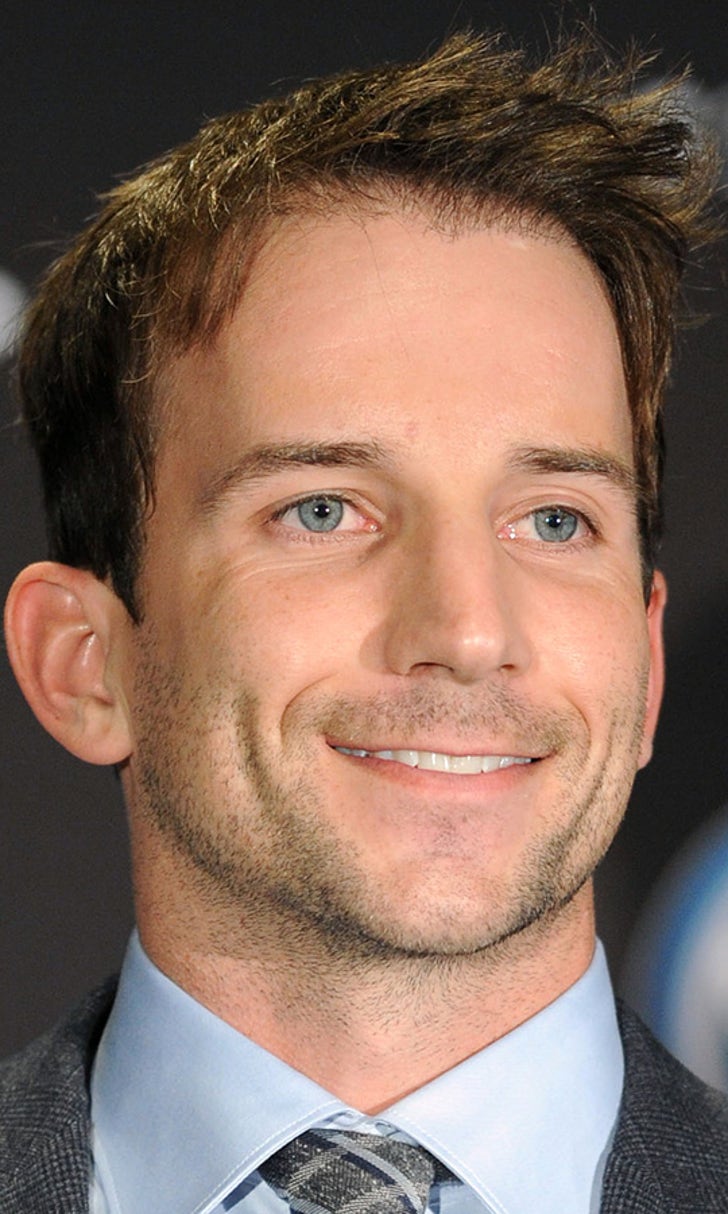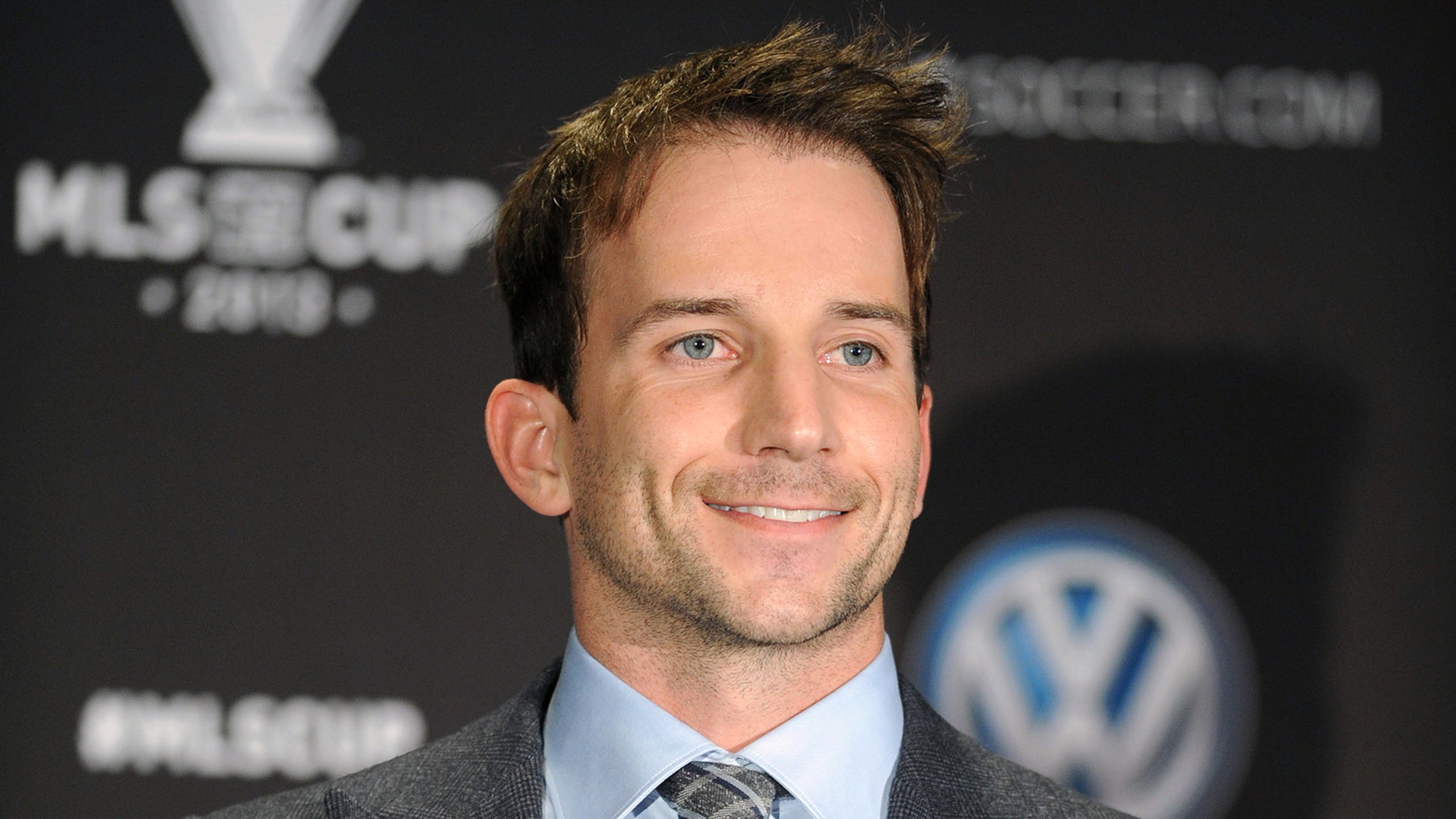 Inside MLS season preview: MLS MVP Mike Magee prepares his encore
BY Kyle McCarthy • February 24, 2014
Last year fell a point short of perfect for Mike Magee. The narrow margin – give or take a few goals scored along the way – left Chicago and its MLS MVP outside of the Eastern Conference playoff places.
The failure to secure a postseason berth left a modest blemish on Magee's otherwise exemplary year. He excelled for LA Galaxy at the start of the season, returned home to Chicago after a stunning trade in May and thrived in front of his family and his friends when asked to shoulder the goalscoring burden for the struggling Fire.
All of Magee's individual achievements provided a belated dose of recognition and a considerable sense of personal satisfaction. The lingering collective disappointment still nagged at him, though.
"I think the biggest thing is when you get a taste of winning, it's hard to go back," Magee said recently during the MLS media and marketing tour. "This past year was the first year I haven't made the playoffs. That feeling within me is a lot stronger than winning cups. I need to win more."
Magee must continue to shoulder much of the goalscoring burden in order to fulfill that objective in 2014. Chicago still lacks a reliable center forward, the sort of player who might push him further away from goal like Robbie Keane did during his time with the Galaxy. It instead relies on Magee – a crafty player capable of floating between the lines, meandering into space and punishing opposing defenses for their inattentiveness – to offer much of the incisiveness.
Recently installed manager Frank Yallop could change the dynamic as he attempts to press a bit higher up the field and pose more of a threat to the opposition, but Magee still features as a key component in the Fire's attacking plans. It is an unaccustomed spot for a player often relegated to supporting roles in the past. His performances last season mandate a more prominent place now. And he'd like to stay there.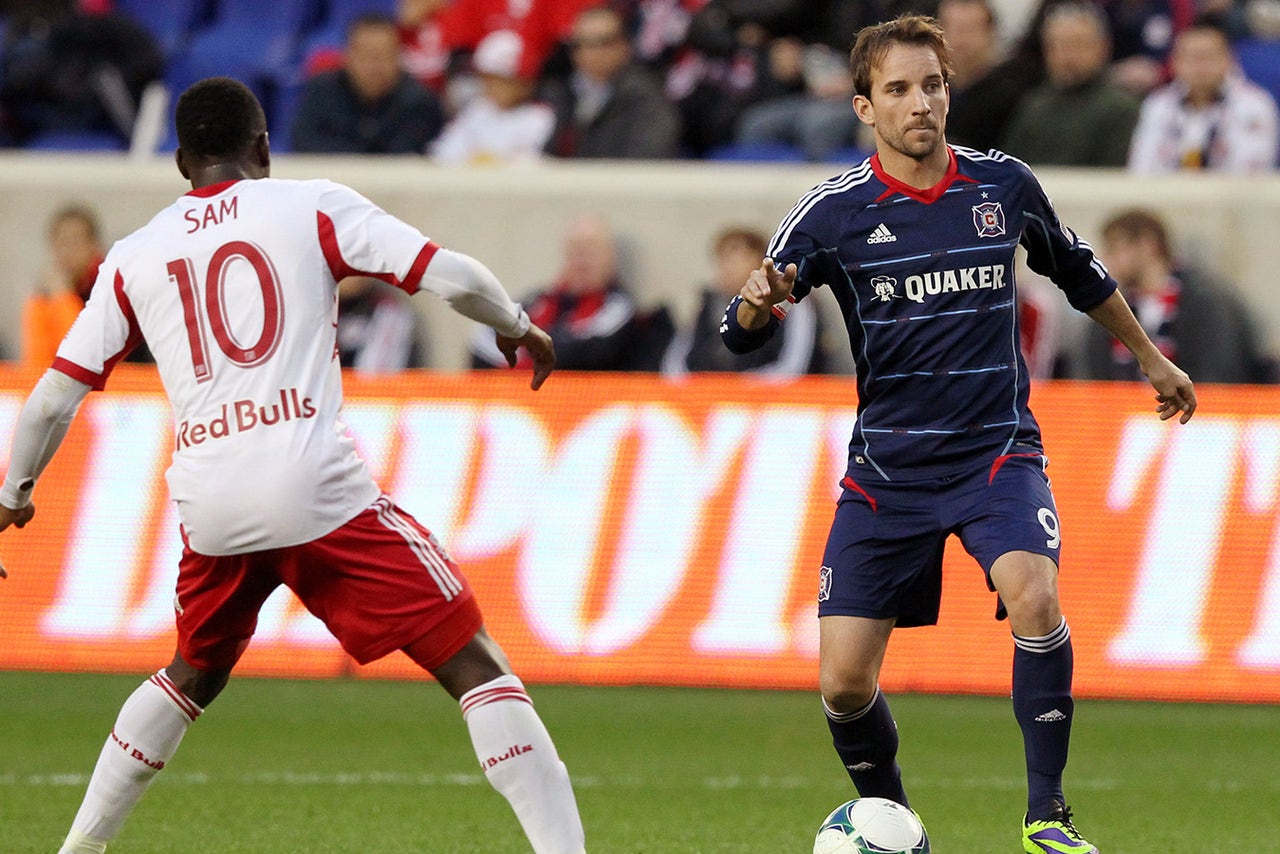 Magee presents several problems for opposing defenses. His versatility provides new Chicago boss Frank Yallop with plenty of options heading into the season.
"I probably said it a couple of times last year, but in my mind, I feel like – even though I've played midfield for the last nine years – I'm a forward," Magee said. "I know that if I don't score goals, they'll move me back to midfield. That's my motivation. I'm confident in myself."
The extra dash of belief and his effective displays during the second half of the season propelled Magee to his first extended look with the U.S. national team. A desperately timed bout of food poisoning kept him from obtaining his first appearance with the full team, but that malady will not prevent him from stating his claims for inclusion once the MLS season commences.
Magee understands he must impress quickly in order to force his way into Jürgen Klinsmann's thoughts in time for the World Cup. He faces race against time to answer any lingering questions about his current form and his oft-questioned utility in Klinsmann's preferred system. He insists the best way to push his way into the squad involves a healthy dose of goals for himself and a bright start for his club.
"I only know how to play one way and that is to focus on one thing at a time," Magee said. "Obviously, it's going to be in the back of my mind. You look at that January camp and half of it was guys from Sporting Kansas City. And that's not a weird coincidence. Those guys just won the cup. The way they did it was fantastic. They were team players and they worked hard for each other. The bottom line is that the Fire has to win and I have to do well. And if I'm doing well and the team's losing every game, then I don't stand a chance. No one really wants guys off losing teams."
No one – including Magee – really wants to play for one, either. He said his biggest contribution this season will come from helping the Fire return to its winning ways, not from any goals he might score. His production still matters, but it appears the success of his MVP encore rests on his ability to help team collect an extra point or two along its way back toward the postseason.
2014 INSIDE MLS SEASON PREVIEWS
FEB. 24: Chicago Fire – Mike Magee's encore – Chivas USA
FEB. 25: Colorado Rapids – Columbus Crew
FEB. 26: D.C. United – FC Dallas
FEB. 27: Houston Dynamo – LA Galaxy
FEB. 28: Montréal Impact – New England Revolution
==
MARCH 3: New York Red Bulls – Philadelphia Union
MARCH 4: Portland Timbers – Real Salt Lake
MARCH 5: San Jose Earthquakes – Seattle Sounders – Sporting Kansas City
MARCH 6: Toronto FC – Vancouver Whitecaps
---