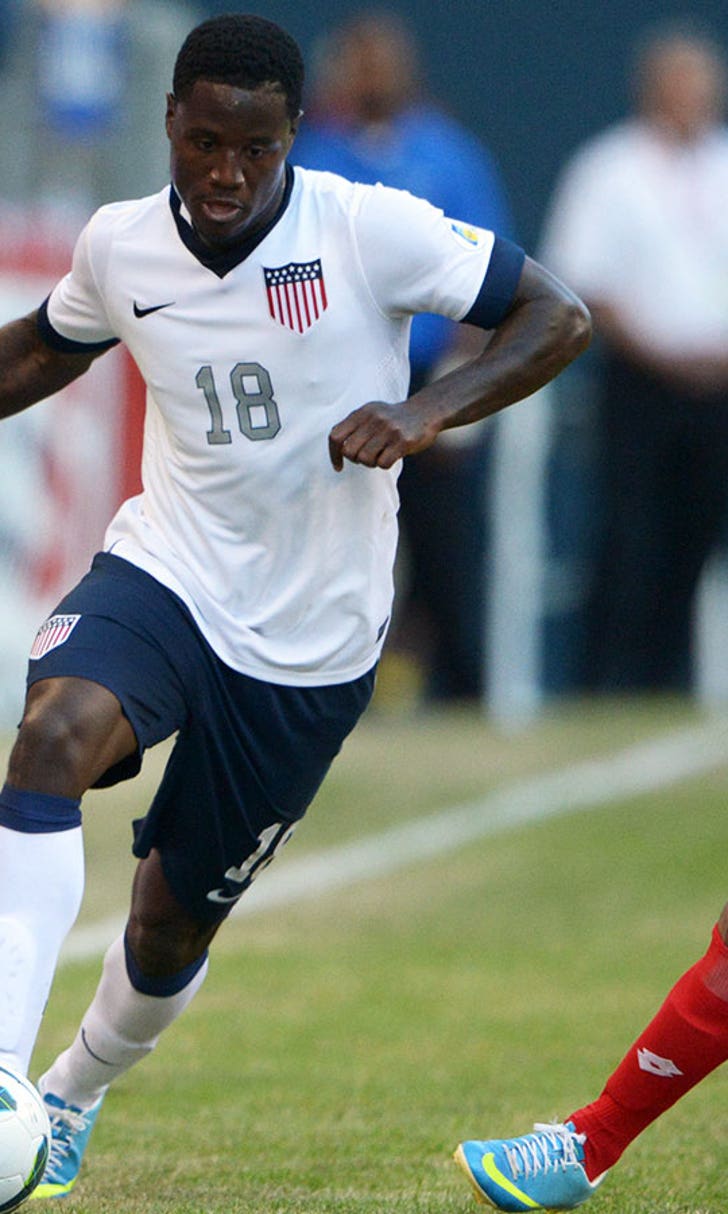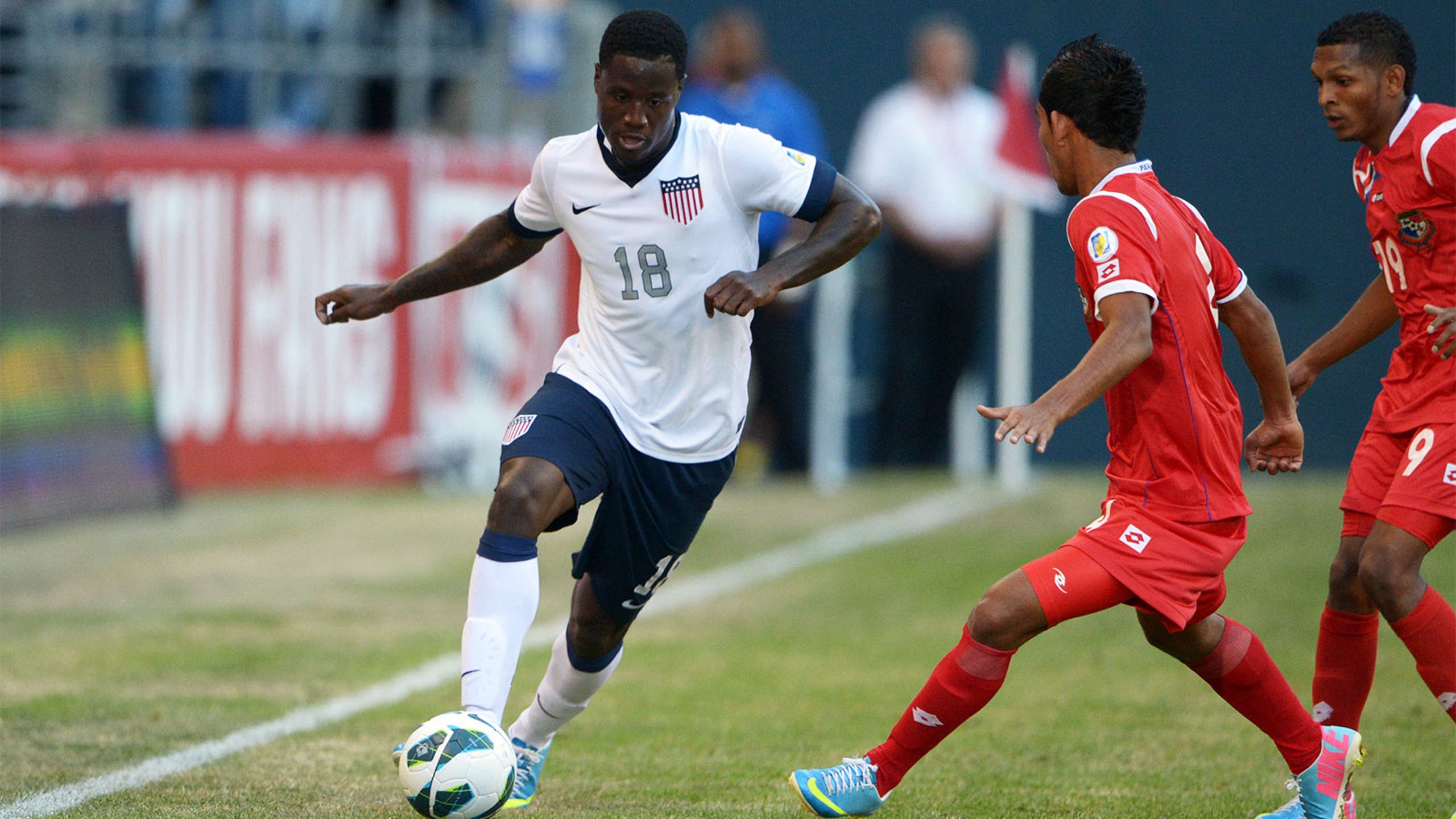 Inside MLS season preview: Eddie Johnson prepares for the spotlight with D.C. United
BY Kyle McCarthy • February 26, 2014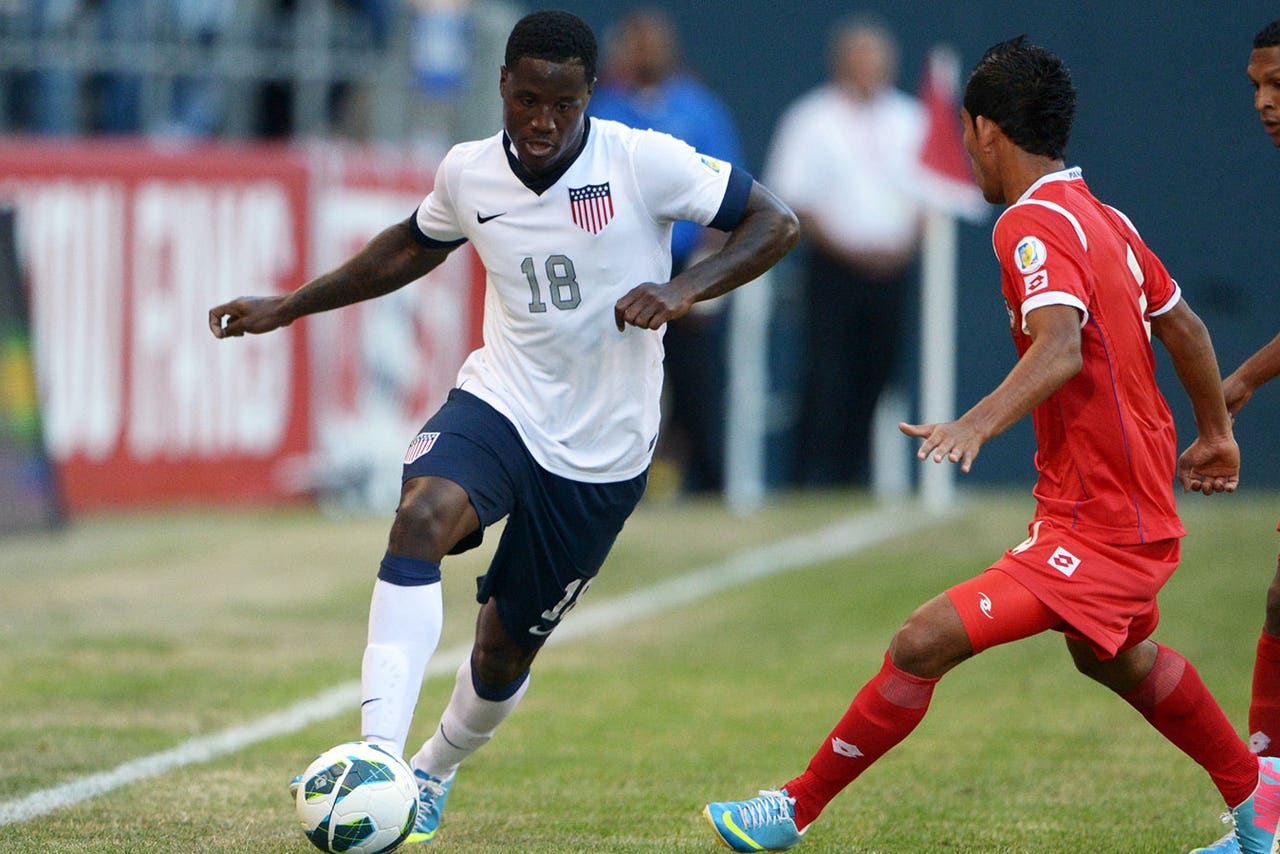 Eddie Johnson followed the rumors and the whispers about his future like everyone else did. He figured his time with Seattle ended with the final whistle in Portland last November. He understood there were circumstances likely to dictate his departure to another club by the time next season started.
Another destination loomed in a career already filled with them. He just needed to know where to fly. He eventually received the news about his next home in mid-December.
"€œAt the beginning, it was a bit frustrating [to wait], but then I got acquired by D.C.,"€ Johnson explained during the MLS media and marketing tour last week. "€œBen Olsen, I played with him before [with the national team]. I know the type of player he was and I know the type of coach [he is] and the type of players that he wants in that organization. For him to bring me there, it says a lot about how he values me and how important I am to what he's trying to create there in D.C."€
Value matters a great deal to Johnson. The disparity between his production (23 goals in two seasons) and his wage packet ($150,000 in base salary last season, per MLS Players Union documents) created a public rift at his last stop. The fallout ensured a career-altering positive spell in the Pacific Northwest ended on a controversial note.
Those scuffles – if not all of the scrapes from them – are behind Johnson now. He said he harbors no ill will toward the Sounders. He appreciates the opportunity handed to him at his lowest point and relishes how the club helped him along his road back to prominence and regular international selection. He also noted he doesn't plan to use the perceived slights from a year ago to fuel his goalscoring binges this year.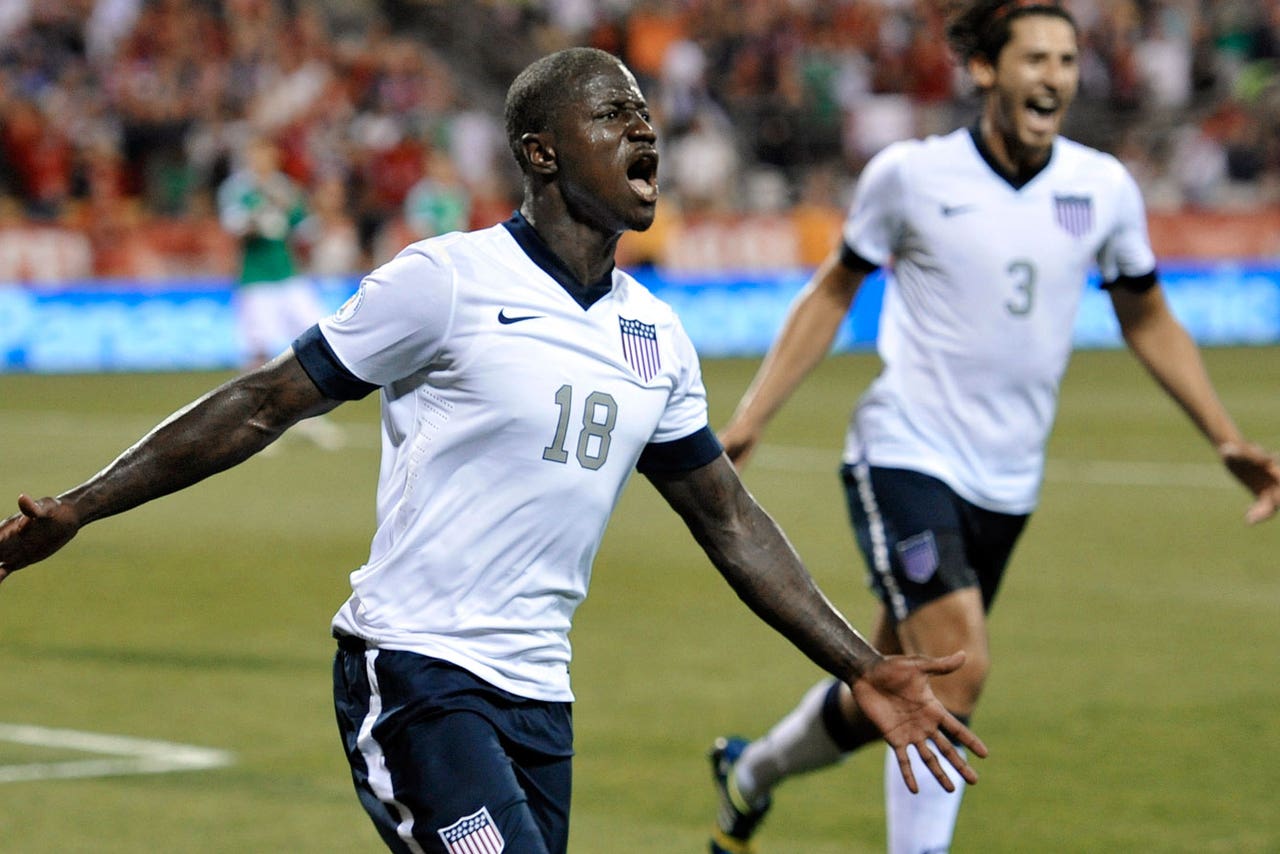 Johnson worked his way back into the U.S. national team setup with his performances in Seattle, but a growing disconnect with Sounders FC - including a public spat over compensation - led to his departure in December.
"€œAs far as from an individual standpoint and getting my career back on track, I thought I did that,"€ Johnson said. "€œI did even more because I got myself back onto the national team. So it was a good two years for me. I just want to build off that."
Johnson must step forward into the spotlight once again to continue along the path toward success for club and country. He isn't one of many Sounders FC stars anymore, a talented and productive complementary piece on a roster filled with even bigger names. He is the primary focus of the United attack, the player charged with firing the proud club back up the table after a three-win season in 2013.
The circumstances offer plenty of hope. Johnson may bear most of the responsibility to convert in the final third, but he will have some help. The pieces around him – potential strike partner Fabián Espíndola, clever wingers Nick DeLeon and Chris Pontius and a strong, if still forming, structure elsewhere – offer him a platform. He needs to deliver the expected goals to excel for United and reinforce his claims for inclusion for a second World Cup appearance.
"€œI think I've always had a lot of pressure in my career of being the guy who scores goals,"€ Johnson said. "€œWe have all of that pressure on the field. I just think it's another opportunity for me in a better situation, being a guy who has been a proven goalscorer in this league, to help turn the organization around and getting back them in the right direction. I'm delighted to have my [teammates]. I know that's going to help out and make it all into a reality."€
Life with United is the reality now. His days of waiting to figure out his professional fate ended months ago. He looks to the future instead. And he sees the goals and the possibilities ahead of him.
2014 INSIDE MLS SEASON PREVIEWS
FEB. 24: Chicago Fire – Mike Magee's encore – Chivas USA
FEB. 25: Colorado Rapids – Exploring the new vision in Columbus – Columbus Crew
FEB. 26: D.C. United – Eddie Johnson in the spotlight again – FC Dallas
FEB. 27: Houston Dynamo – LA Galaxy
FEB. 28: Montréal Impact – New England Revolution
==
MARCH 3: New York Red Bulls – Philadelphia Union
MARCH 4: Portland Timbers – Real Salt Lake
MARCH 5: San Jose Earthquakes – Seattle Sounders – Sporting Kansas City
MARCH 6: Toronto FC – Vancouver Whitecaps
---