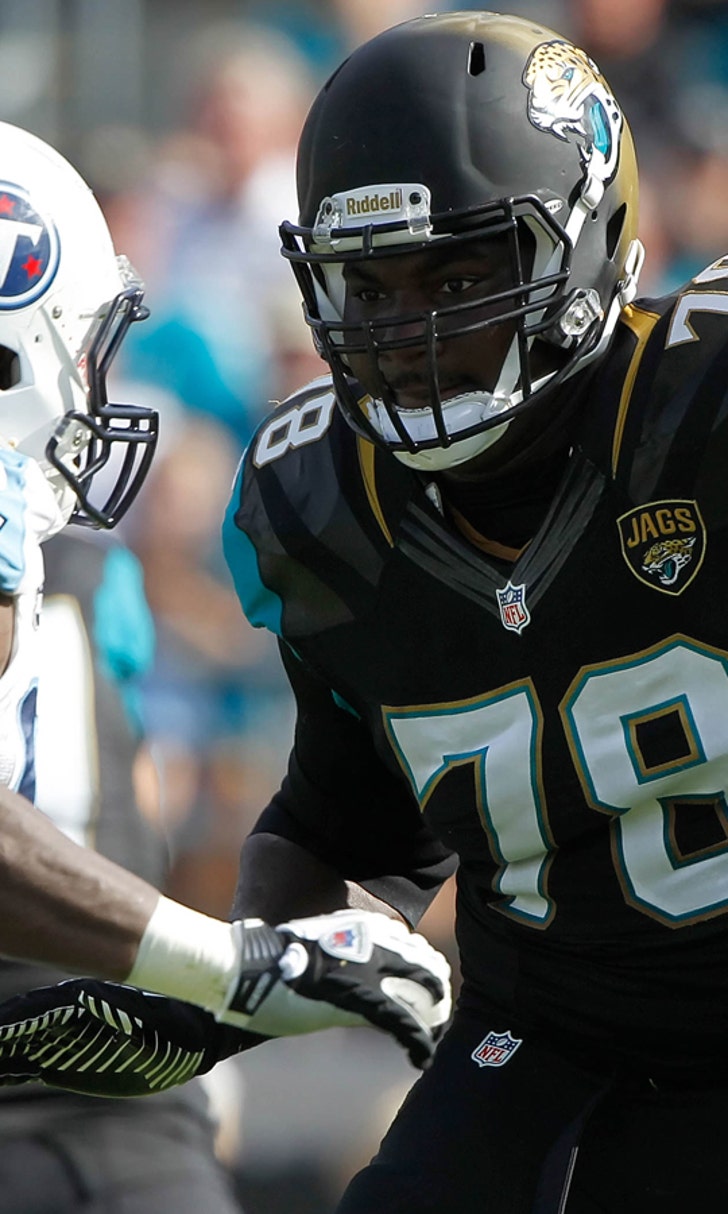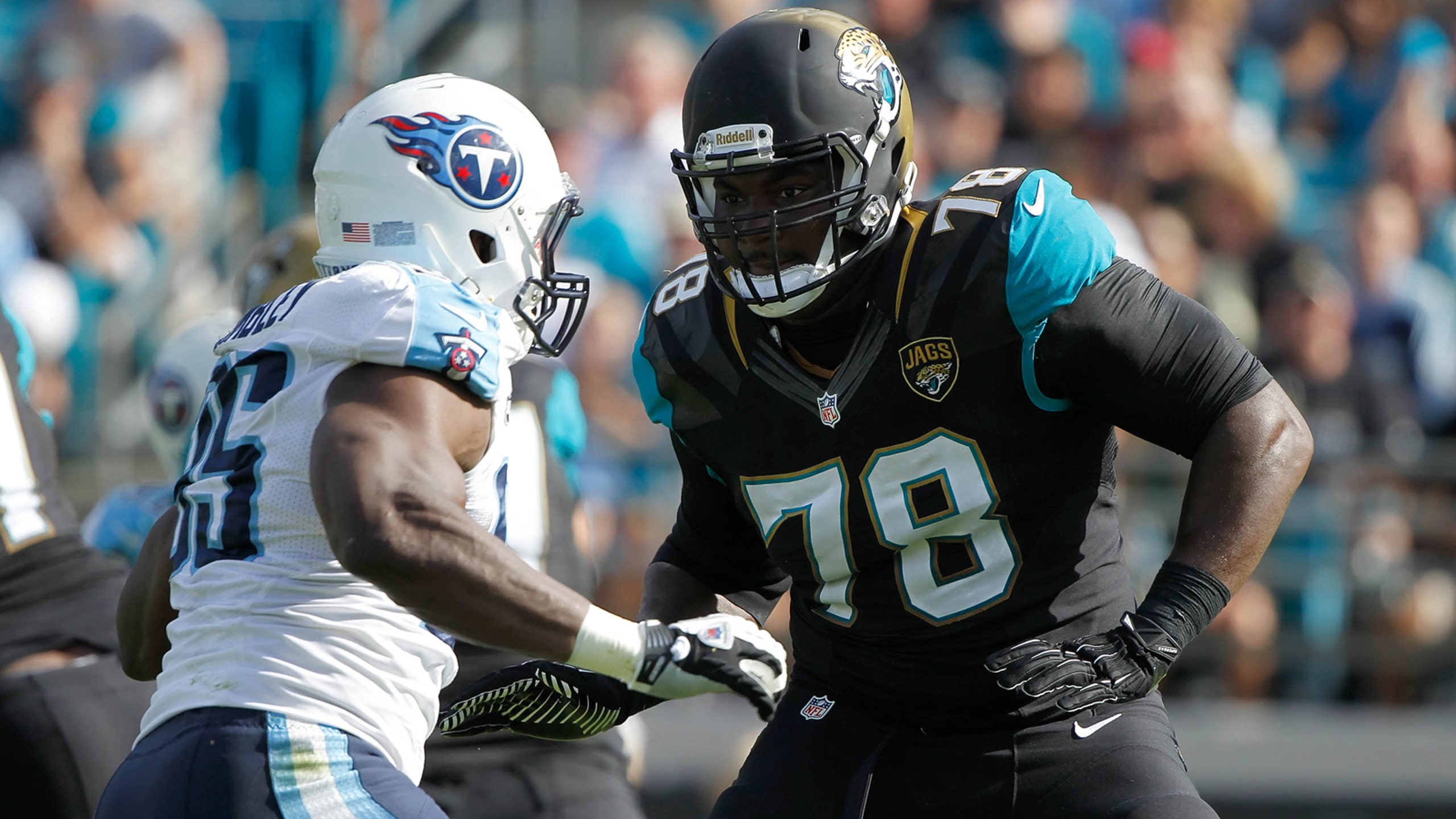 Injuries cause Jaguars to make adjustments to offensive line
BY foxsports • August 15, 2014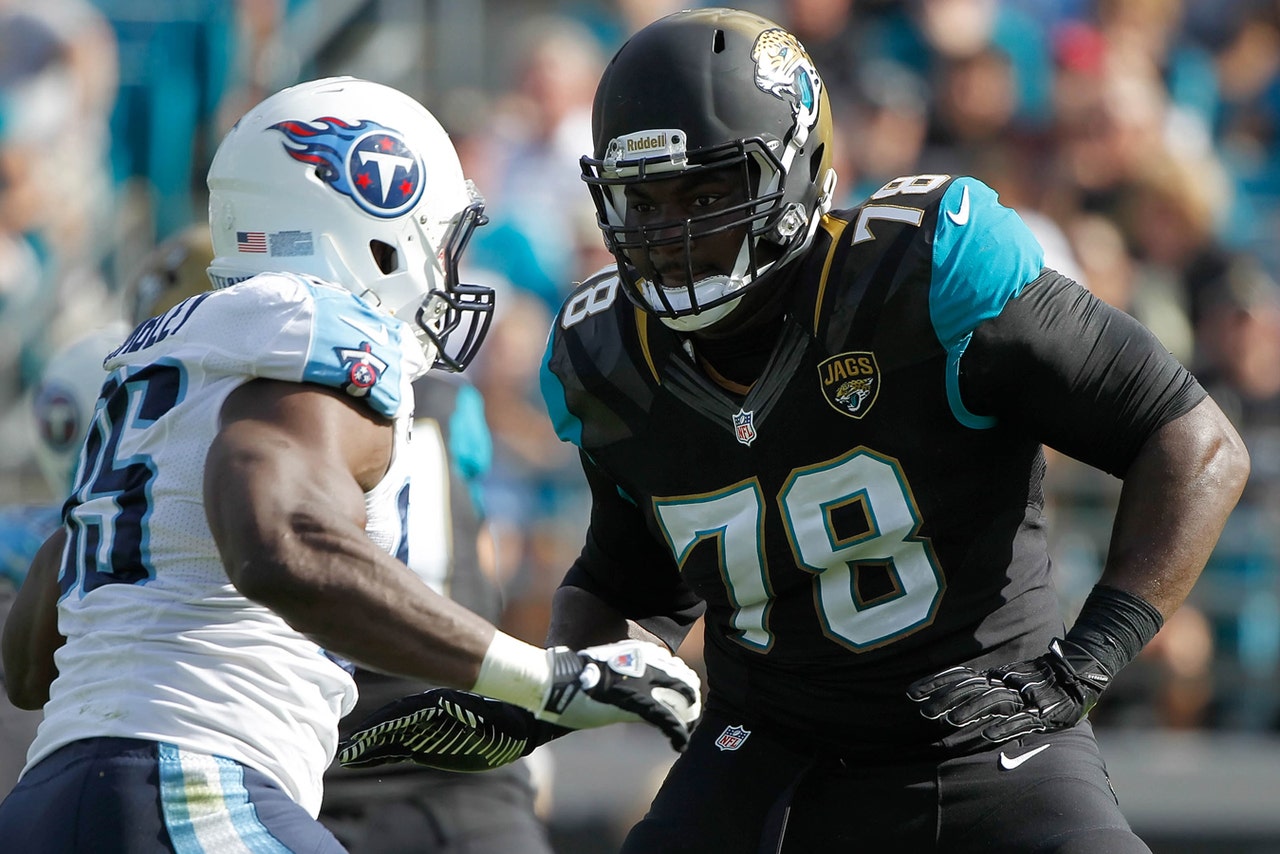 JACKSONVILLE, Fla. -- It might be a stretch to say the defense is well ahead of the offense for the Jacksonville Jaguars through their first two preseason games.
But there's little argument that their revamped and healthy defensive line is ahead of an offensive line that was already suspect and is now beset by injuries.
Right tackle Austin Pasztor, one of only two returning starters from the end of last season, will undergo surgery Tuesday after fracturing his right hand Thursday night in the Jaguars' 20-19 loss to the Chicago Bears. And rookie Luke Bowanko, one of three players to get playing time in the first three quarters at center, was scheduled to have an MRI to determine the severity of his sprained left ankle.
Pasztor, who started the final 12 games of 2013 at right tackle after Luke Joeckel was moved to left tackle, said his hand felt as if it was hurting during the Jaguars' lone touchdown drive in the first quarter but couldn't recall what caused the injury.
"Honestly, I don't remember what happened," he said.
Coach Gus Bradley said Pasztor's recovery from surgery will be re-evaluated in a month but added the injury is not season-ending in nature. For now, the Jaguars plan to go with fourth-year pro Cameron Bradfield, who made 12 starts at right tackle in 2012 and 11 at left tackle a year ago after Joeckel was lost due to a fractured right ankle.
"We'll definitely have to bring other guys in to help because of that situation," Bradley said. "But we feel confident with (Bradfield)."
The injuries to Pasztor and Bowanko put a damper on a game where the offensive line again gave up just one sack for 7 yards and there was a modest improvement in the yards per carry in the running game. Center Mike Brewster, whose two errant snaps to quarterback Chad Henne the previous week against the Tampa Bay Buccaneers resulted in a net loss of 37 yards, had no such miscues at Chicago but was primarily responsible for a false start penalty on third and goal in the first quarter.
Running back Toby Gerhart made his preseason debut and had six carries for 19 yards, along with a catch from Henne for 8 yards, with no apparent flare-up of the sore hip flexor that sidelined him for more than a week. While the Jaguars scored on each of their first three possessions, they had to settle for a 49-yard field goal by Josh Scobee on their opening drive after Gerhart was stuffed by Bears linebacker Jonathan Bostic for a loss of 3 on third and 1.
"It was tough missing last week," Gerhart said. "And it was the first time getting out there since December and being hit in live action. So it was fun. I felt a little rusty, but it was good."
"It was really good to move the ball, get some yardage and get started fast," said right guard Jacques McClendon, who was scheduled to also take some snaps at center in the second half but never did. "All of us on the offense would have rather had touchdowns than field goals, so that's the next step."
Until the Jaguars went with a defense in the fourth quarter consisting of players listed as third or fourth on the depth chart, they held the Bears to seven points. Matt Forte, the NFL's second-leading rusher a year ago, was twice tackled for a loss by tackle Roy Miller. End Tyson Alualu had a sack of backup quarterback Jimmy Clausen in the third quarter, while tackle Ziggy Hood had one wiped out because of a penalty on cornerback Demetrius McCray for illegal contact.
The defense was on the field for only five plays in the first quarter and didn't allow a first down until the opening play of the second quarter.
"That's the mark of a good team," said Hood, who signed with the Jaguars after five years with the Pittsburgh Steelers. "The offense goes out there to do their thing, move the ball and keep their defense on the field. And we're on the sideline drinking water and getting prepared for our next opportunity."
"We're making strides," said Ryan Davis, who occasionally lined up as a defensive tackle in passing situations when the Jaguars used a front consisting of four defensive ends. "We're doing some good things. Obviously we're not where we want to be yet, but we're finding the right combination of things."
Unlike their counterparts on offense, the defensive line has managed to avoid the injury bug.
"So far, knock on wood," Hood said. "That's the main thing. You keep everybody healthy, and it's going to be a good season for us all."
But with Pasztor gone for at least the next month, a line that gave up 50 sacks a year ago has another hurdle to overcome.
"I do know he'll work his butt off to get back as quick as he can because he's just a hard-nosed football player," McClendon said.
You can follow Ken Hornack on Twitter @HornackFSFla or email him at khornack32176@gmail.com.
---