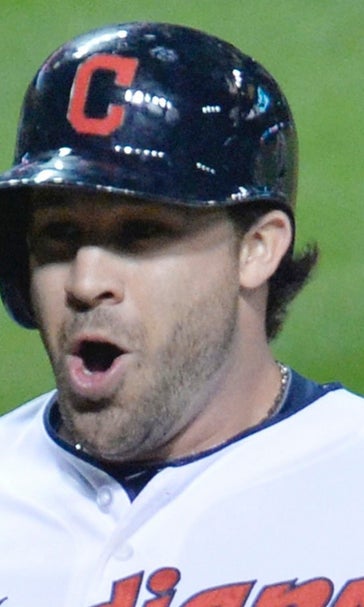 Indians win in walk off fashion in 12
June 5, 2014

CLEVELAND (AP) -- Asdrubal Cabrera hit a three-run homer with one out in the 12th inning to give the Cleveland Indians a 7-4 victory over the Boston Red Sox early Thursday and a three-game sweep of the defending World Series champions.
With two runners on and Boston playing five infielders, Cabrera drove an 0-1 pitch from Edward Mujica (2-2) into Boston's bullpen as the Indians won their sixth straight overall and ninth in a row at home. Cleveland is an AL-best 21-11 at Progressive Field.
Cabrera slid into home plate with his fifth homer and was doused with water by his teammates, who were relieved to finally end a game that didn't finish until 2:02 a.m.
The start of the game was delayed by rain until 9:33 p.m., cancelling a scheduled ceremonial first pitch by Browns rookie quarterback Johnny Manziel, who flashed his signature "money" gesture when he and his teammates were introduced to the crowd.
---