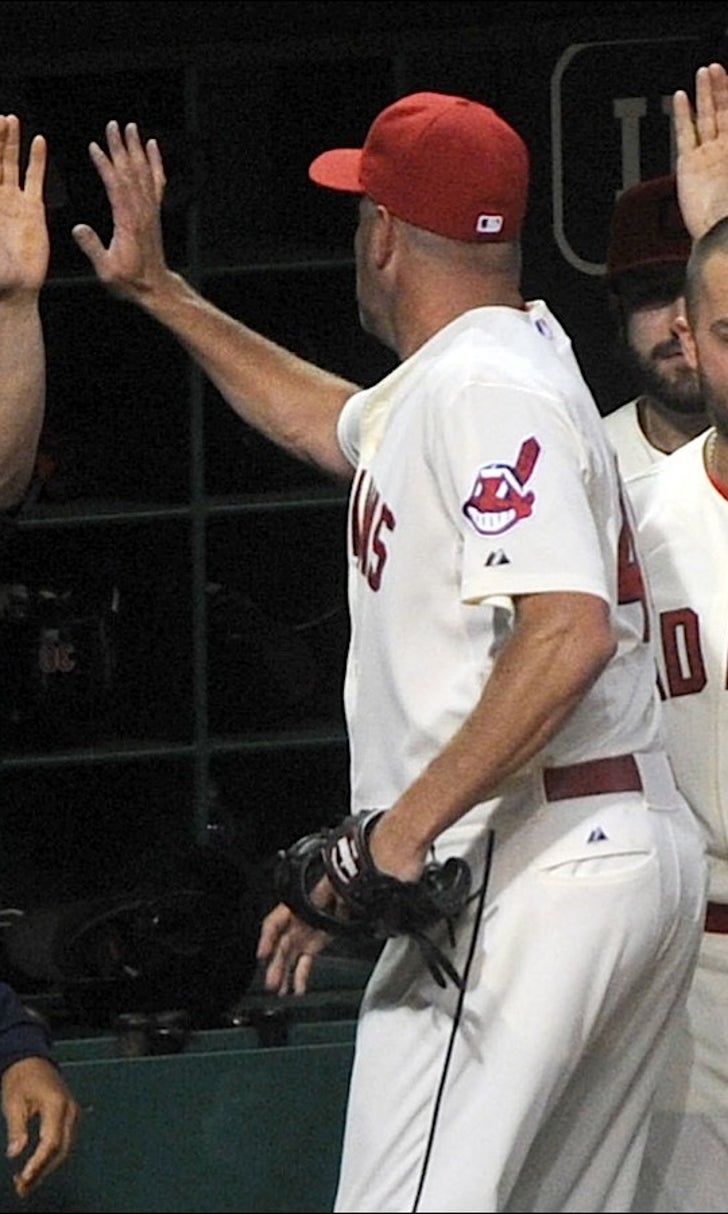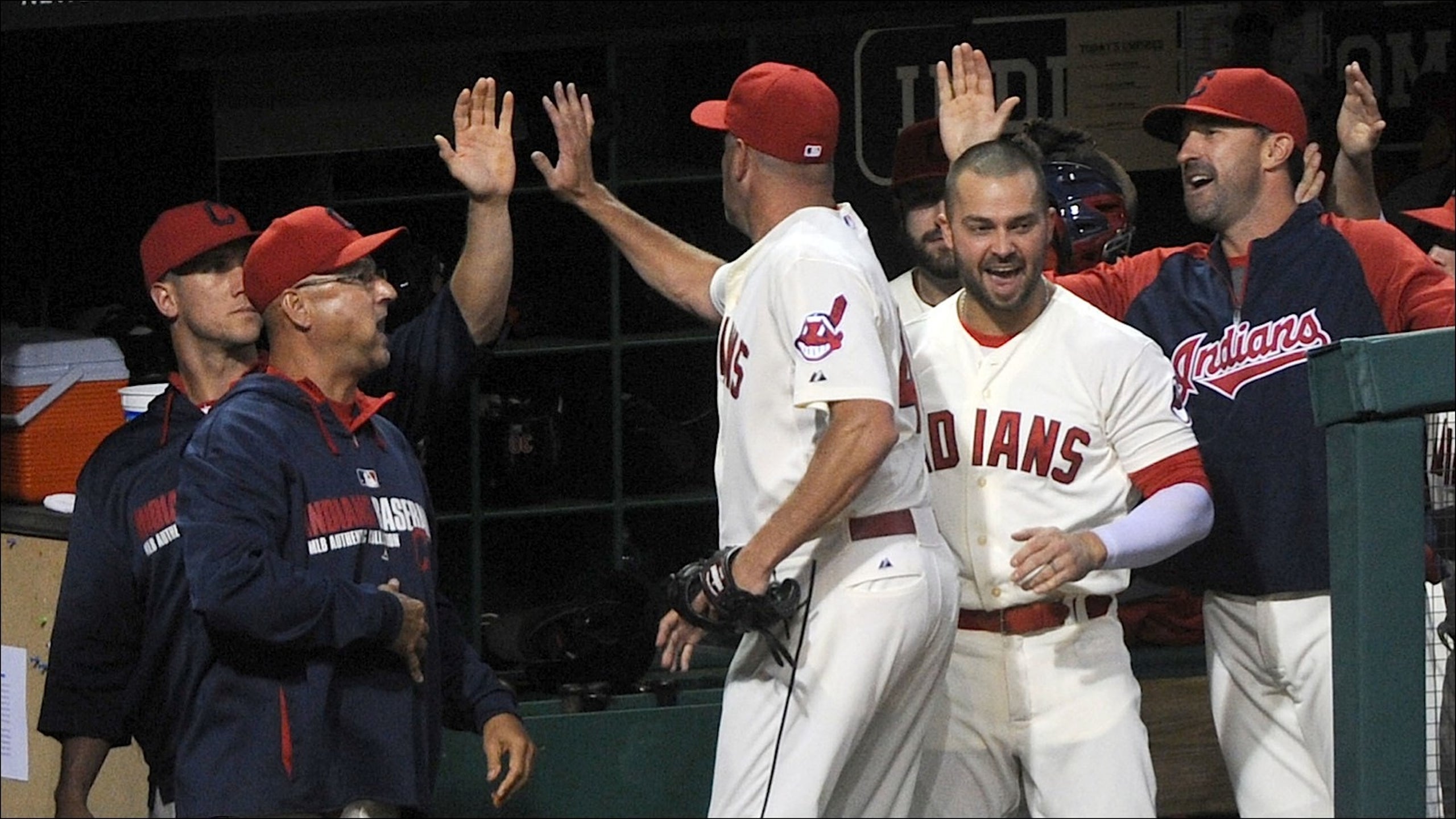 Indians in the thick of tight AL playoff race
BY foxsports • August 4, 2014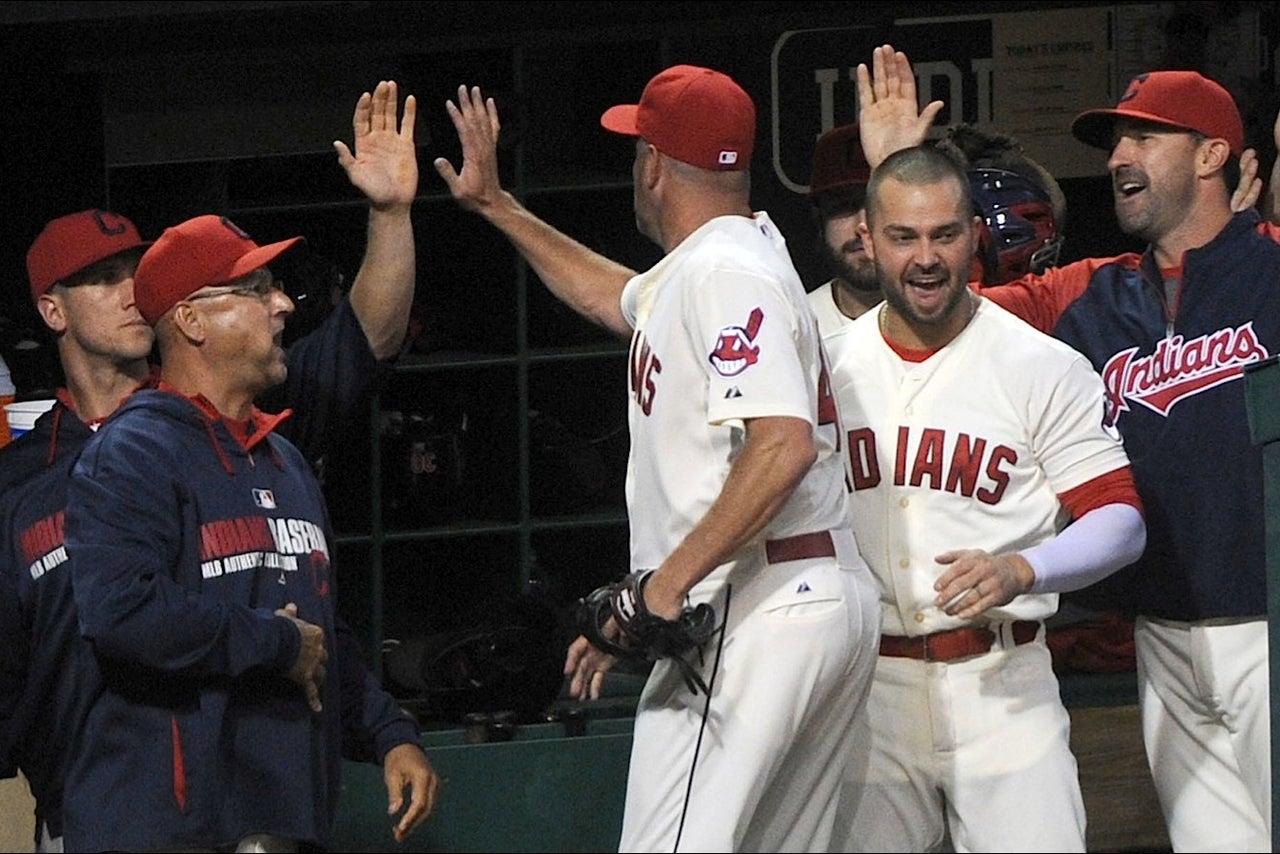 CLEVELAND -- In what was a week of transition for the Indians, they bounced back with a sweep of the Rangers, highlighted by Sunday's 4-3 win in 12 innings on Michael Brantley's walk-off homer.
But, let's face it, if the Indians want to mount a serious bid to get the second Wild Card spot, they needed to get a sweep at home against a team with the worst record in the majors.
The sweep put the wraps on a week that saw the Tribe win four of six. With Toronto losing three of four at Houston, Cleveland finds itself within three games of the Blue Jays in a Wild Card race that got tighter. The Royals and Yankees are 1 1/2 back while the Mariners are two games behind.
When it comes to the division race, they didn't gain much ground. The Indians are 6 1/2 games behind the Tigers, who bolstered their rotation by getting David Price right before Thursday's trade deadline.
DEADLINE RECAP
At the beginning of the season, it wasn't hard to predict that the likelihood of Justin Masterson and Asdrubal Cabrera being dealt near the deadline was pretty good. Both were in the final year of their deals and with the way Masterson has struggled this season, neither one was going to get a qualifying offer.
With Masterson on the disabled list the past three weeks, the rotation was already in upheaval and is likely to remain so for the rest of the season. Corey Kluber is unquestionably the ace as he pitched a three-hit, complete-game shutout a couple hours after Masterson was dealt to the Cardinals. Danny Salazar is 3-0 since coming back from Columbus while Trevor Bauer has had stretches of solid innings but has struggled early in games.
The last two spots remain up in the air. Josh Tomlin had the one-hitter at Seattle on June 28 but has struggled the last two months, especially when it comes to giving up home runs while T.J. House gives you innings but has only one win to show for it.
Meanwhile with Cabrera, look for Jose Ramirez and Mike Aviles to split time at shortstop while the development of Francisco Lindor will not be rushed. Everything is still on schedule for Opening Day 2015 but I would expect him to get some at-bats in September.
PLAY OF THE WEEK
The whole Jim Thome ceremony from Saturday, including Jason Giambi giving up his No. 25 after Thome announced his retirement right after the statue was unveiled.
GOOD WEEK
Murphy: Is 9 for 21 during the homestand, including a two-run homer on Sunday that sent the game into extra innings. Murphy's .429 average for the week is sixth in the American League.
Scott Atchison: Three appearances, three scoreless innings and a pair of wins. Not bad for someone whose first trade deadline happened when Happy Chandler was Commissioner.
BAD WEEK
Ramirez: Had only one hit in 11 at-bats.
Zach McAllister: Went only 3 1/3 innings on Thursday against Seattle and gave up four earned runs on eight hits.
THE WEEK AHEAD
Cleveland vs. Cincinnati
First pitch: 7:05 p.m. Monday-Tuesday at Progressive Field; 7:10 p.m. Wednesday-Thursday at Great American Ballpark
Probables: Monday -- RH Corey Kluber (11-6, 2.61) vs. RH Alfredo Simon (12-6, 2.84); Tuesday -- RH Josh Tomlin (5-7, 4.47) vs. RH Johnny Cueto (12-6, 2.05); Wednesday -- RH Danny Salazar (4-4, 4.45) vs. RH Mat Latos (3-3, 3.07); Thursday -- LH TJ House (1-2, 4.09) vs. RH Homer Bailey (8-5, 3.89)
Of note: The home team has won the last 11 games in the series.
Cleveland at New York
First pitch: 7:05 p.m. Friday; 1:05 p.m. Saturday and Sunday
Of note: Indians split the four-game set in Cleveland in early July.
---