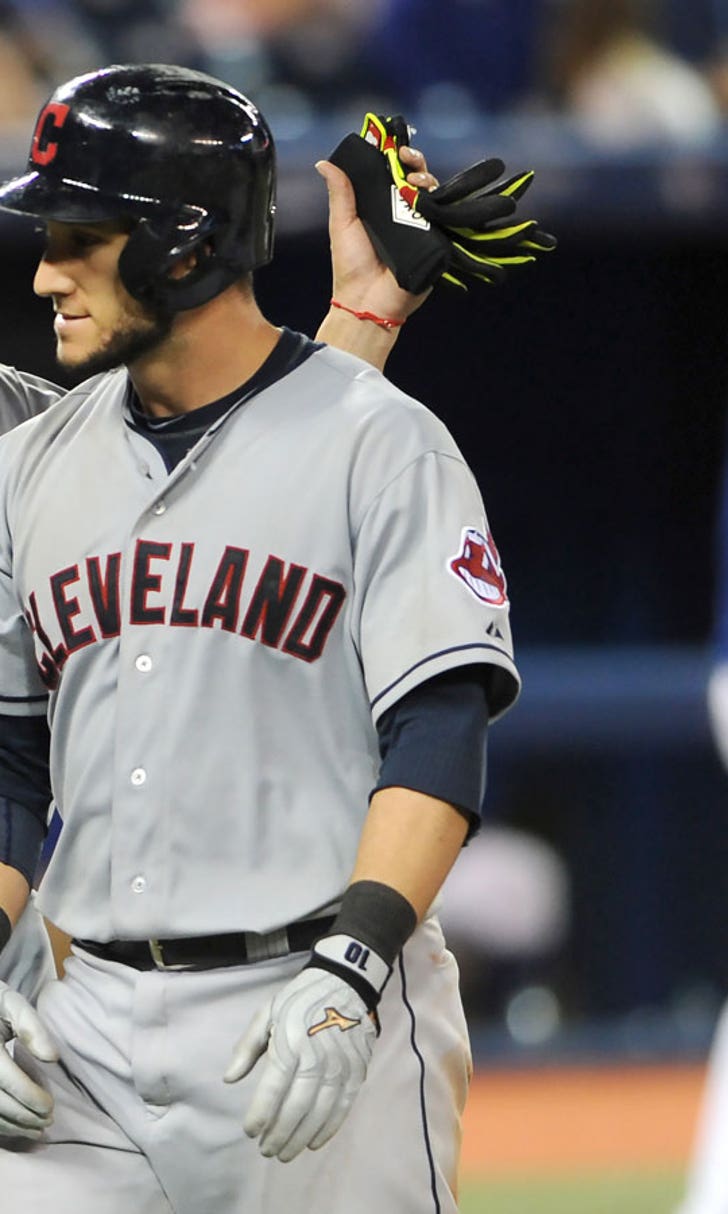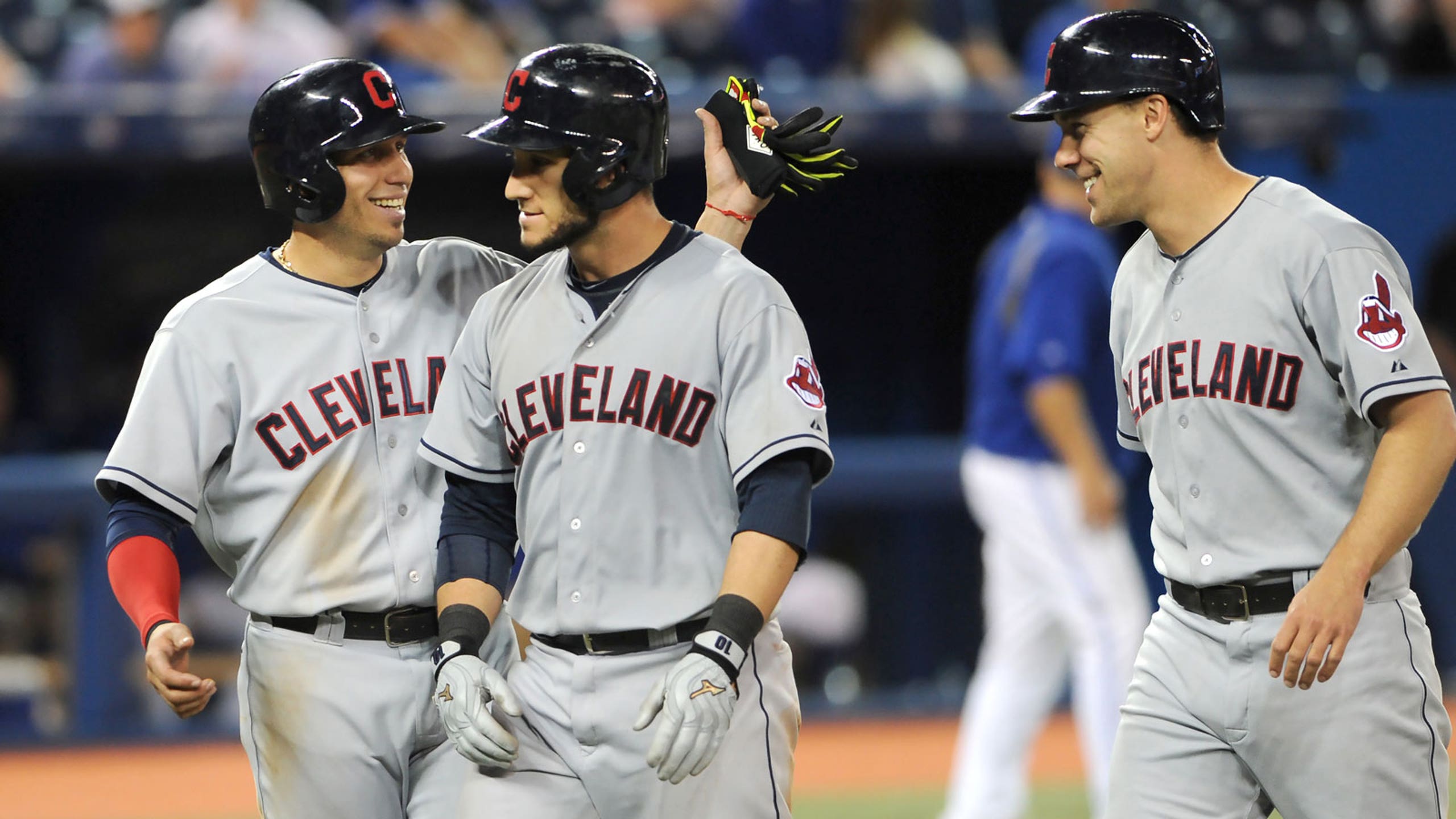 Indians going for winning road trip
BY foxsports • May 15, 2014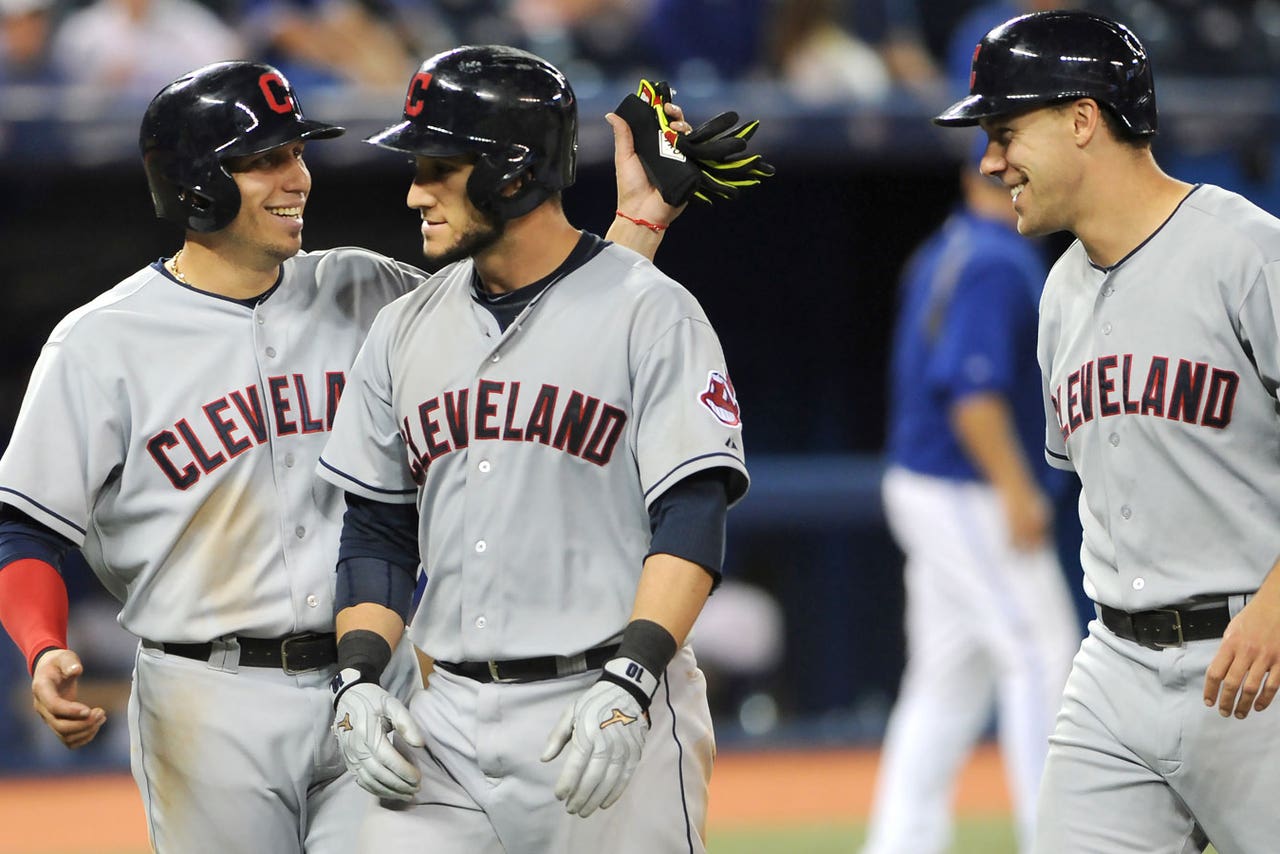 Solid production at the plate has helped fuel the Cleveland Indians' current run of success.
Coming off their highest-scoring game of the season, the Indians can record a winning road trip Thursday night against the Toronto Blue Jays.
David Murphy and Lonnie Chisenhall each had five hits and Murphy drove in five runs as Cleveland (19-21) pounded out a season-high 22 hits during its 15-4 rout of Toronto. The last five hitters in the Indians order were a combined 17 of 29 with eight runs scored and 11 RBIs as the visitors rebounded from a 5-4 defeat in Tuesday's series opener.
"That makes you feel good when you're getting contributions all up and down," manager Terry Francona said. "That's the kind of team we have to be."
Cleveland has averaged 6.1 runs and batted .303 while winning six of eight overall. After losing all six to San Francisco and the Los Angeles Angels on their previous trip, the Indians are 3-2 on this six-game trek.
Murphy, 5 for 30 in eight games prior to Wednesday, is batting .440 (11 for 25) with eight RBIs in his last seven against the Blue Jays (20-21).
Chisenhall was 4 for 23 in his previous eight contests.
Though the Indians had plenty to be pleased about Wednesday, they lost outfielders Michael Brantley (back) and his replacement Nyjer Morgan (knee) to injuries. It's uncertain if either will be available Thursday.
Morgan, who wore a brace to immobilize his leg after the game, appeared to suffer the worst of the two injuries.
"We need to see how he shows up in the morning," Francona said.
Cleveland starter Danny Salazar (1-3, 5.65 ERA) allowed one run and two hits while striking out seven in six innings of a 4-2 home victory over Toronto during his initial major league season of 2013.
The right-hander, however, is 0-5 with a 4.26 ERA in nine career road starts.
His most recent outing came at home last Wednesday when he gave up three runs and fanned seven in 6 1-3 innings while not factoring in a 4-3 win over Minnesota.
Adam Lind is 0 for 2 with a strikeout versus Salazar. However, he's 6 for 13 with three doubles in the last four games for the Blue Jays, who are 4-4 on their nine-game homestand.
After allowing three hits and overcoming four walks in five innings of a 3-0 victory at Philadelphia on May 5 in his first 2014 start, Toronto starter J.A. Happ (1-1, 4.63) yielded four runs and seven hits - two homers - over 2 1-3 frames of a 5-3 loss to the Los Angeles Angels on Saturday.
"You try to pitch and you try to execute, and it was certainly frustrating (Saturday)," said Happ, who made his first three appearances in relief after beginning the season on the disabled list with a sore back.
The left-hander allowed one run and four hits in seven innings of a 7-1 victory during his only previous start versus Cleveland in 2012 with Houston.
Cleveland's Asdrubal Cabrera is 0 for 3 versus Happ, but has batted .467 with five RBIs in the last seven games.
---