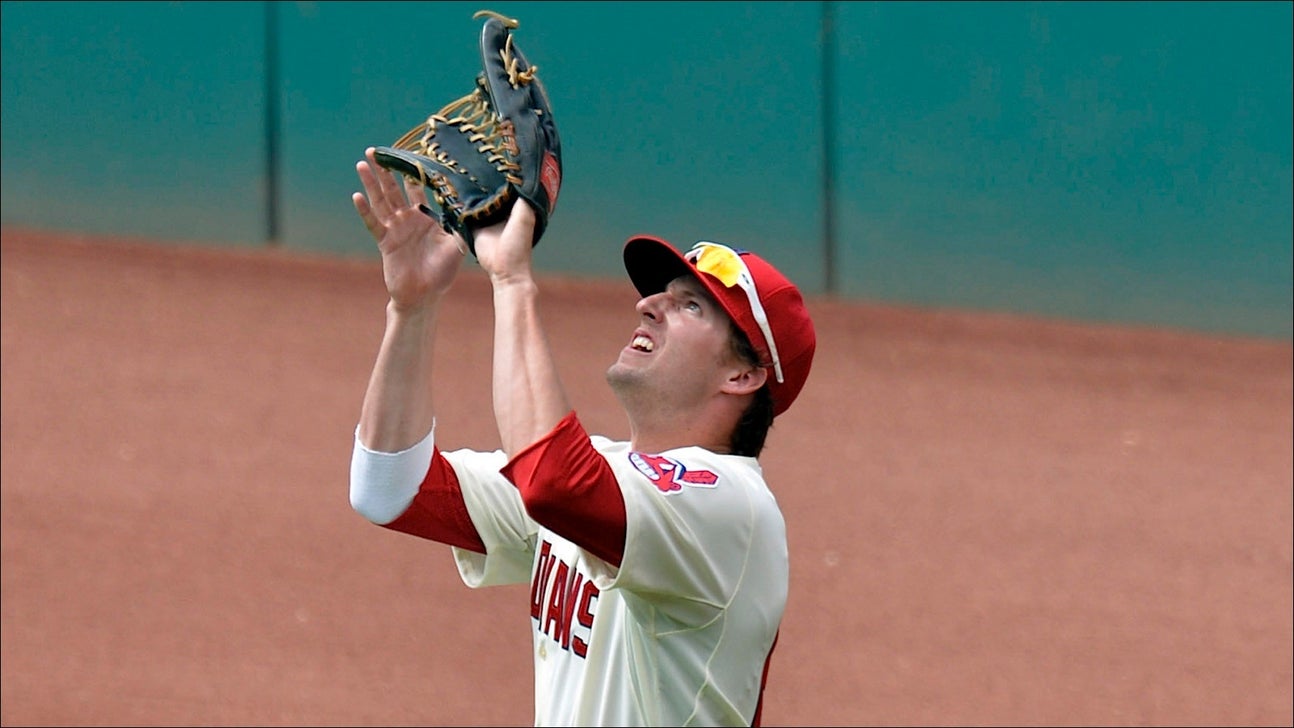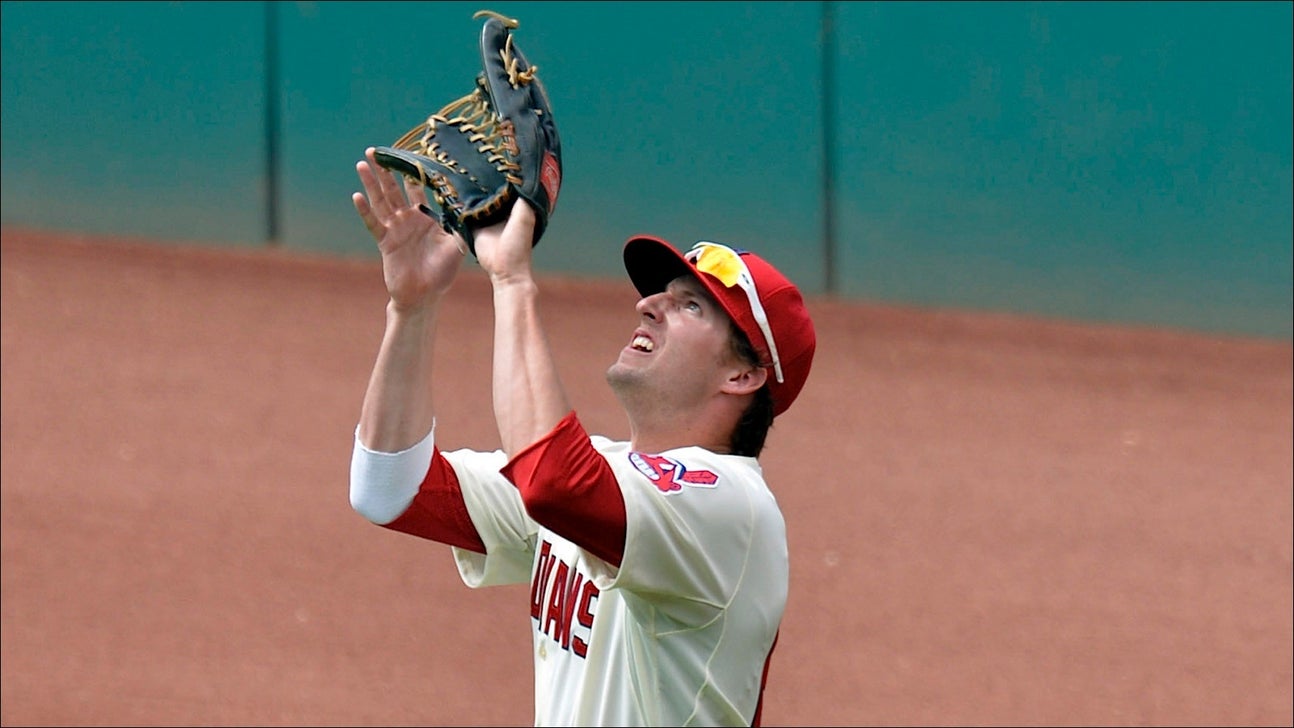 Indians displaying outfield depth
Published
Aug. 14, 2014 1:10 a.m. ET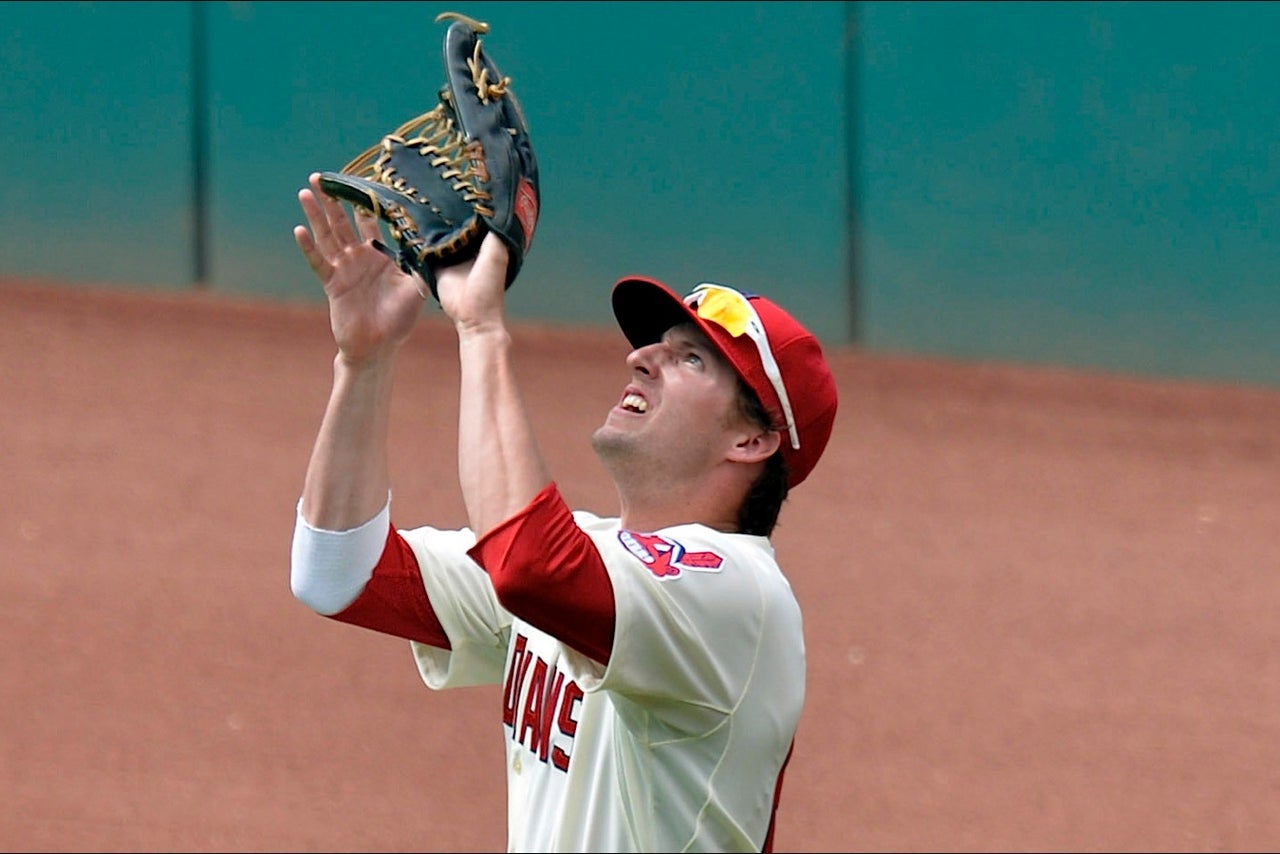 CLEVELAND -- Next man up has been a phrase that has been commonly used in the NFL for years. For the past month it can also apply to the Indians' outfield.
When Michael Bourn went down with a hamstring injury a month ago, Chris Dickerson was acquired in a trade and got a hit in eight of his first 11 games.
With David Murphy on the shelf for the next 4-5 weeks, the Indians are hoping that Tyler Holt and Zach Walters can deliver.
In the first game of Wednesday's doubleheader against Arizona, Walters had a walk-off homer to give the Tribe a 3-2 win. In the nightcap, which the Indians lost 1-0 in 12 innings, Holt and Ryan Raburn came up with clutch fielding plays.
"I have to keep with those young bucks. They are playing their tails off. They've been a great asset to have lately and coming up with big plays," Raburn said.
Holt and Walters were called up on Sunday after Murphy and Nick Swisher were placed on the disabled list. Holt, who has been up a couple other times this season, got his first Major League hit in the third inning of the first game and was 4 for 9 in both games.
Playing center in the nightcap, Holt got a good jump on a shallow ball hit by David Peralta and made a diving catch to rob Peralta of a single.
"Tyler played a couple good games. He gets good jumps on balls in the outfield, especially in center," manager Terry Francona said. "He's so aggressive that you can put him anywhere in the outfield and he is going to do a real good job."
Holt said he still has a little bit of nerves being in the majors, but that this latest stint has felt more comfortable. Also helping was an impromptu pregame talk that he had with Derek Jeter before Sunday's game in Yankee Stadium.
"I wasn't expecting the day I had but the nerves were mostly gone and I felt like I belonged," Holt said. "It has been a good transition."
Walters, who was acquired in the July 31 trade that sent Asdrubal Cabrera to Washington, almost didn't make a good first impressio in the first game. He wasn't able to successfully get a bunt down in the seventh, but in the ninth he hit a 1-2 fastball from Randall Delgado down the right-field line and into Diamondbacks' bullpen for his first walk-off home run. It is the Indians' eighth walk-off win this season and the sixth via home run.
"That was frickin' awesome. I couldn't ask for anything more in my first home game," said Walters, who had two hits in the first game. "I felt like I was going to be run out of the city after I didn't get a bunt down. I'm happy to be somewhere that I can play."
Walters is known as a power hitter -- his 17 home runs in the minors are sixth in the International League -- and also for his versatility as a middle infielder and outfielder. He will play mostly outfield and DH the rest of the season but could see some time at short.
Raburn, whose most memorable play of the season was his spike of the ball in the July 24 loss in Kansas City, might have erased those memories when he made a diving catch at the warning track near the Diamondbacks bullpen to rob Peralta of at least a double.
"I didn't know I had it until I looked in my glove. I gave it everything I had," he said.
Added Holt: "Once he was covering ground I felt like he was going to get it. Once he got it I was in shock a little but it was one of the best plays I've seen out here."
The Indians were unable to complete the sweep because they went 0 for 8 with runners in scoring position. At the three-quarter mark of the season they are 60-60 and host Baltimore for three games this weekend.
"We hate going 12 innings and not scoring one run. We would have loved to take two but for morale we played two good games," Raburn said.
Follow on Twitter joereedy
---