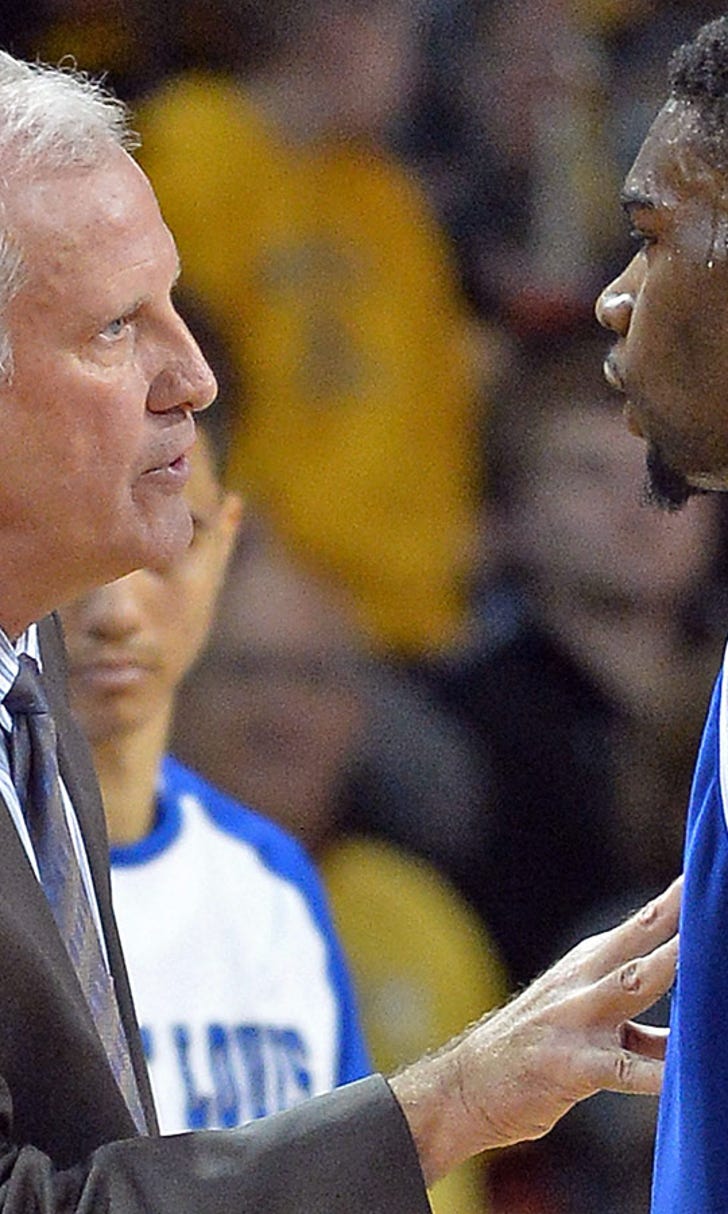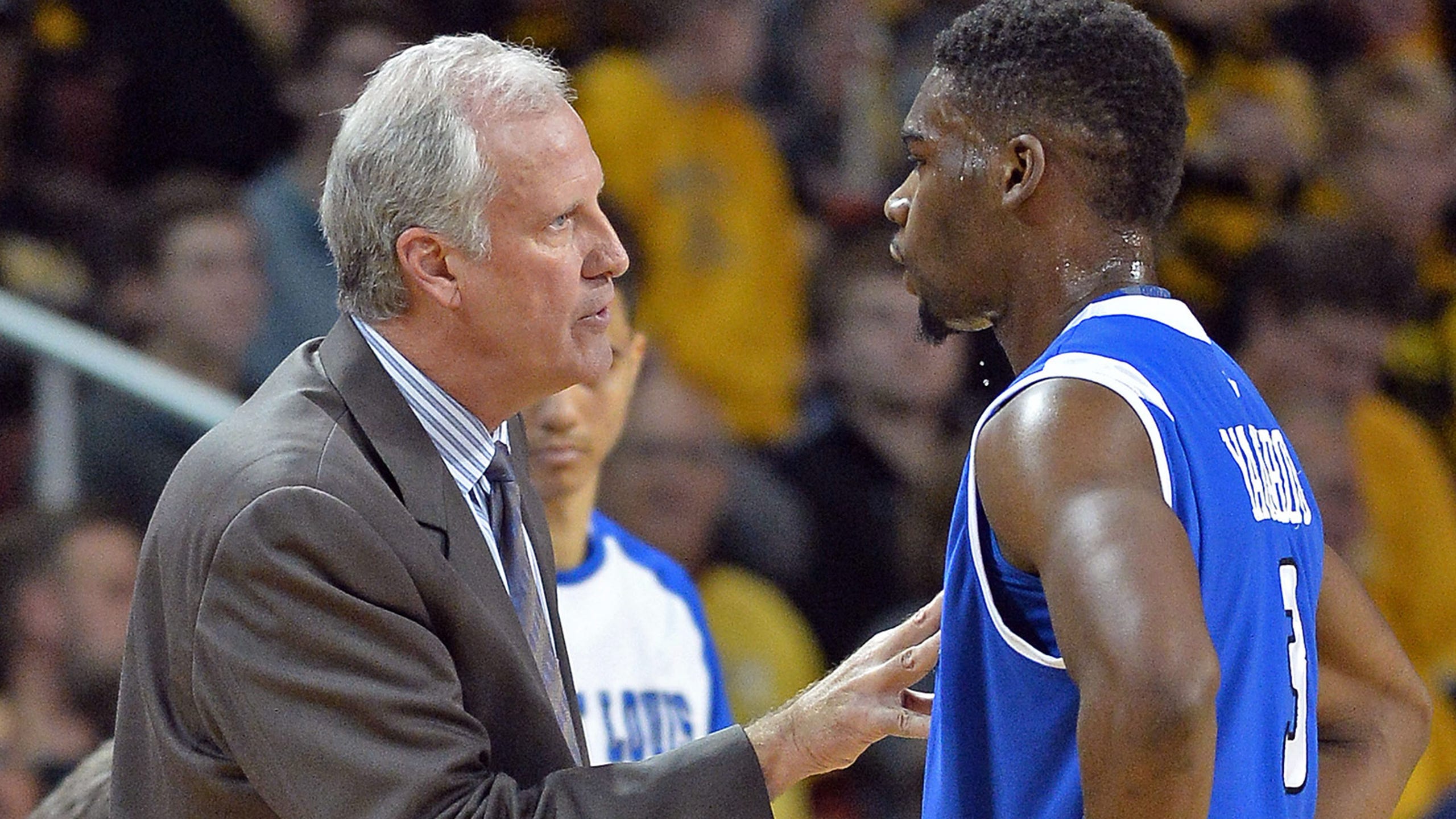 In terms of progress, wins and losses tell only part of SLU's story
BY foxsports • December 19, 2014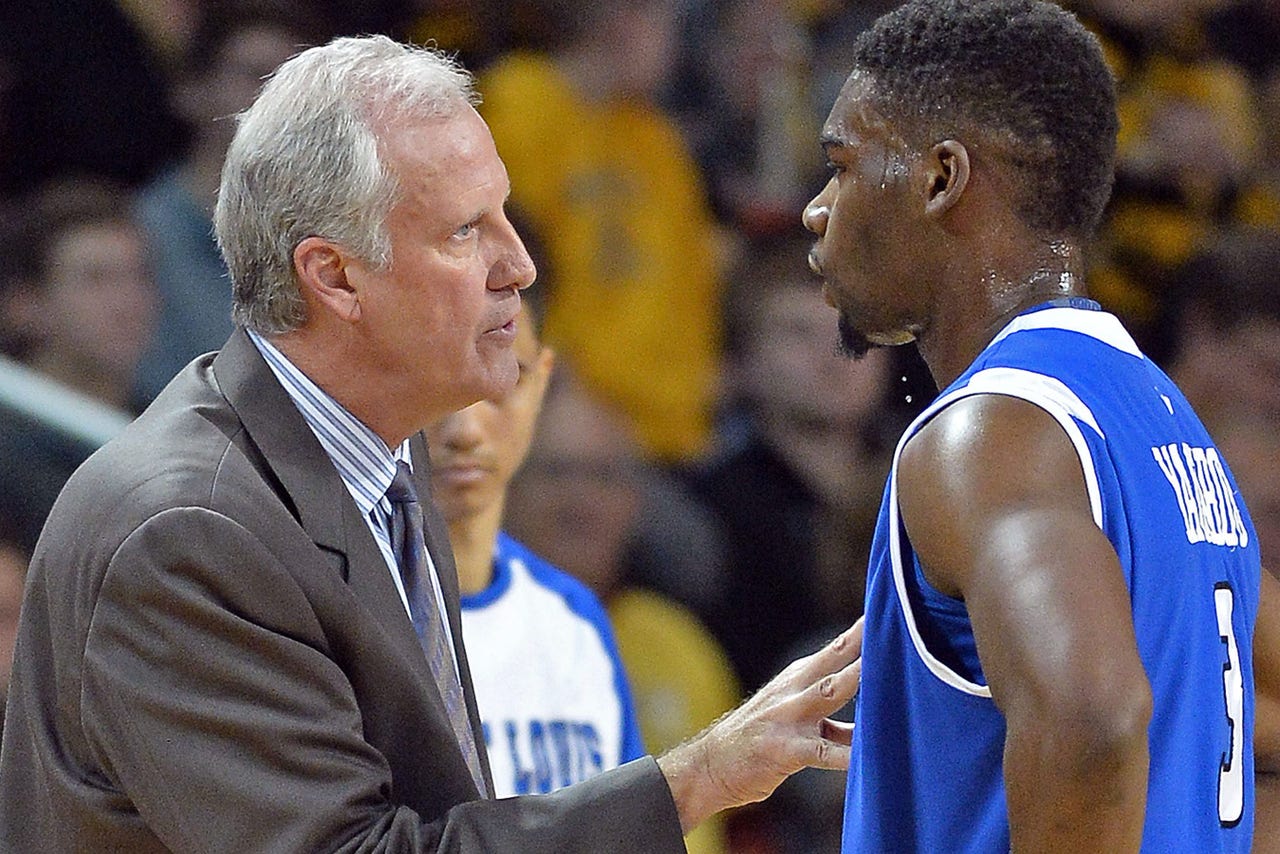 ST. LOUIS -- If the ball had bounced their way a couple of more times, the Saint Louis Billikens very likely would own a 9-2 record instead of the 7-4 mark they will take into Sunday afternoon's home game against Vermont (1 p.m., FOX Sports Midwest).
No one expected the young Billikens to win at Wichita State or to even beat Mississippi State on a neutral court, and SLU was blown out in both games. But losses at home to Texas A&M-Corpus Christi and South Dakota State could -- and should -- have been avoided. Put those two L's in the W column and SLU's rebuilding process would be viewed much more favorably.
From the outside, that is.
From the inside, coach Jim Crews is pleased with the strides his team has made in the five weeks since opening its season. 
"I really think our results aren't as good as our progress," Crews said. "Our progress has been very, very good. Our progress is further advanced than I imagined at this time. Sometimes it shows up in the game, sometimes it doesn't. But in practice you can see where it's getting better."
Judged from the games -- the only barometer for most of us -- the Billikens' improvement indeed has been as subtle as the 15 pounds gained by 6-foot-10 freshman Austin Gillmann since he arrived on campus last summer. Still, at only 212 pounds, he's not exactly built like Shaquille O'Neal but Gillmann can tell a difference. "I'm lasting a lot longer and feel a lot stronger on the court," he said. "I'm a lot more confident."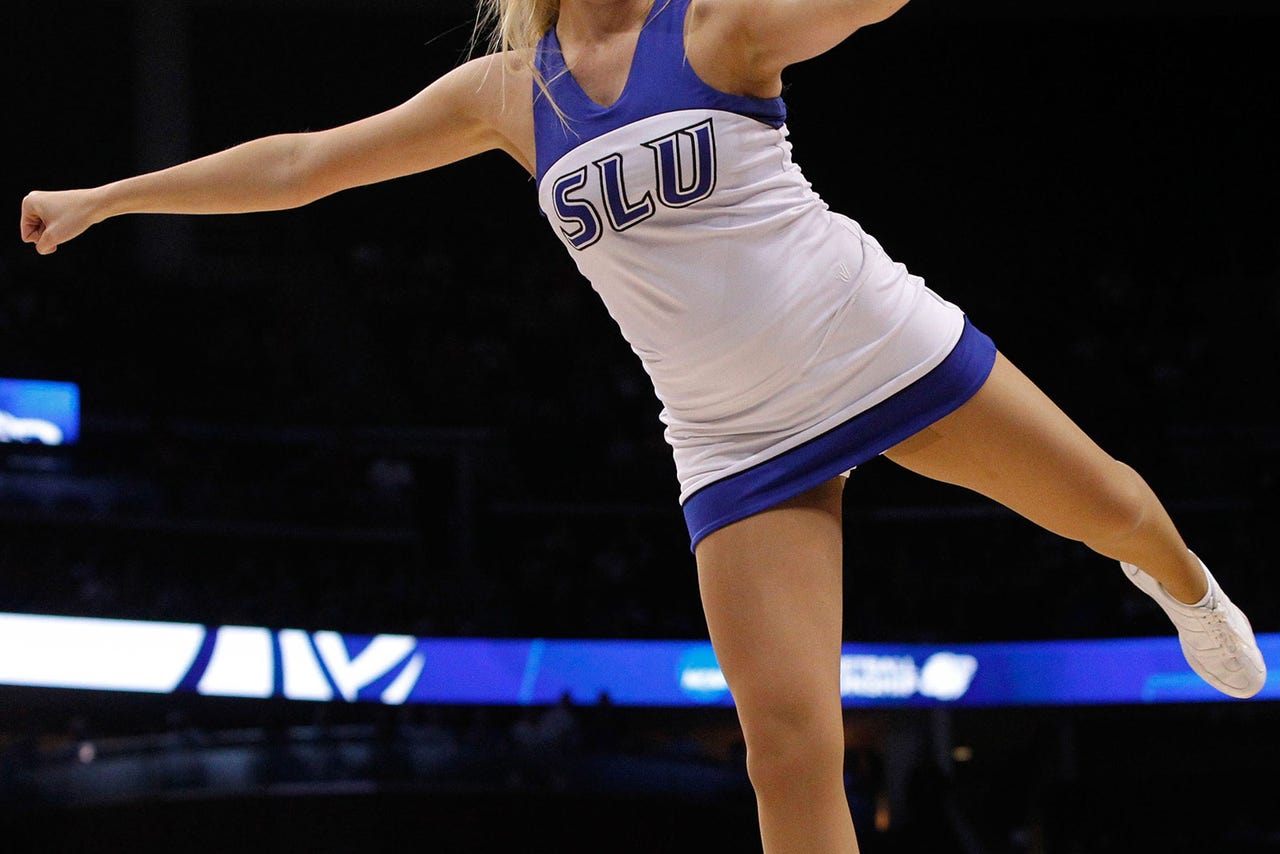 Lookin' good! Check out our gallery of college basketball cheerleaders. 
SLU's other newcomers are adjusting -- slowly but steadily -- to college basketball, too. In the past two games, both wins at Chaifetz Arena, the Billikens built good leads and, though they dwindled, were able to hang on. That wasn't the case in the losses to Corpus Christi and South Dakota State.
Unlike earlier, guards such as Marcus Bartley no longer look surprised when they're knocked to the floor driving to the basket. Big guys like Brett Jolly still have trouble holding onto the ball and maintaining position, but now they're starting to push back. And scorers such as Ash Yacoubou, a junior transfer, are being more assertive when they have the ball. At least Yacoubou was the other night when he took nine shots from all over the court and made six of them. Instead of catching a pass and thinking about driving into the lane, he grabbed the ball and went. He showed a nice floater and good reverse moves under the basket, and he hit a couple of jumpers.
Crews still is using a 12-man rotation in part because everyone has played well enough to deserve some minutes. On the flip side, no one has developed the consistency that separates the ordinary from the excellent.
While last year's senior-laden Billikens were focused on winning a second straight Atlantic 10 Conference title and reaching a third consecutive NCAA Tournament, Crews says this year's team is concentrating on getting better each time out. The Billikens are running short of time before the conference season opens, Jan. 6 at home against Rhode Island.
After Sunday's game against the 5-5 Catamounts, SLU will take a week off before returning to practice for a New Year's Eve home matinee against Vanderbilt.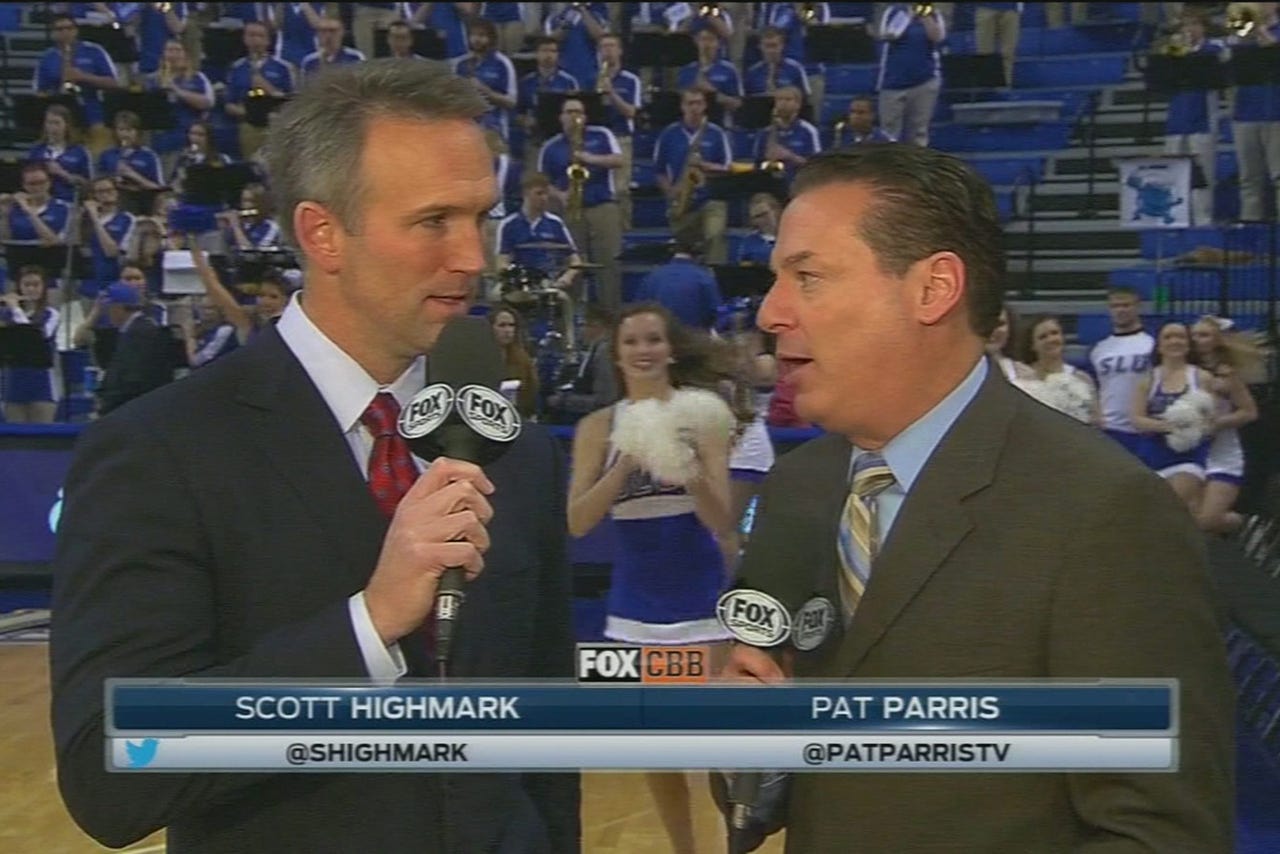 FOX Sports Midwest coverage of the Vermont-SLU game begins at 1 p.m. Sunday.
In Vermont, SLU will face a team that also lost five senior starters from last season. The Catamounts are coming off a one-point home loss to Yale on Thursday night. Vermont also has lost by eight points at St. Joseph's and in double overtime at Harvard.
This is a game that last year's Billikens certainly would have won. It is a game that this year's team should win, too. But at this point in the process, Crews isn't sure what to expect. Well, except for one thing.
"Nothing is easy for us right now," he said.
And, regardless of the W-L record, that's not likely to change anytime soon.
You can follow Stan McNeal on Twitter at @StanMcNeal or email him at stanmcneal@gmail.com.
---