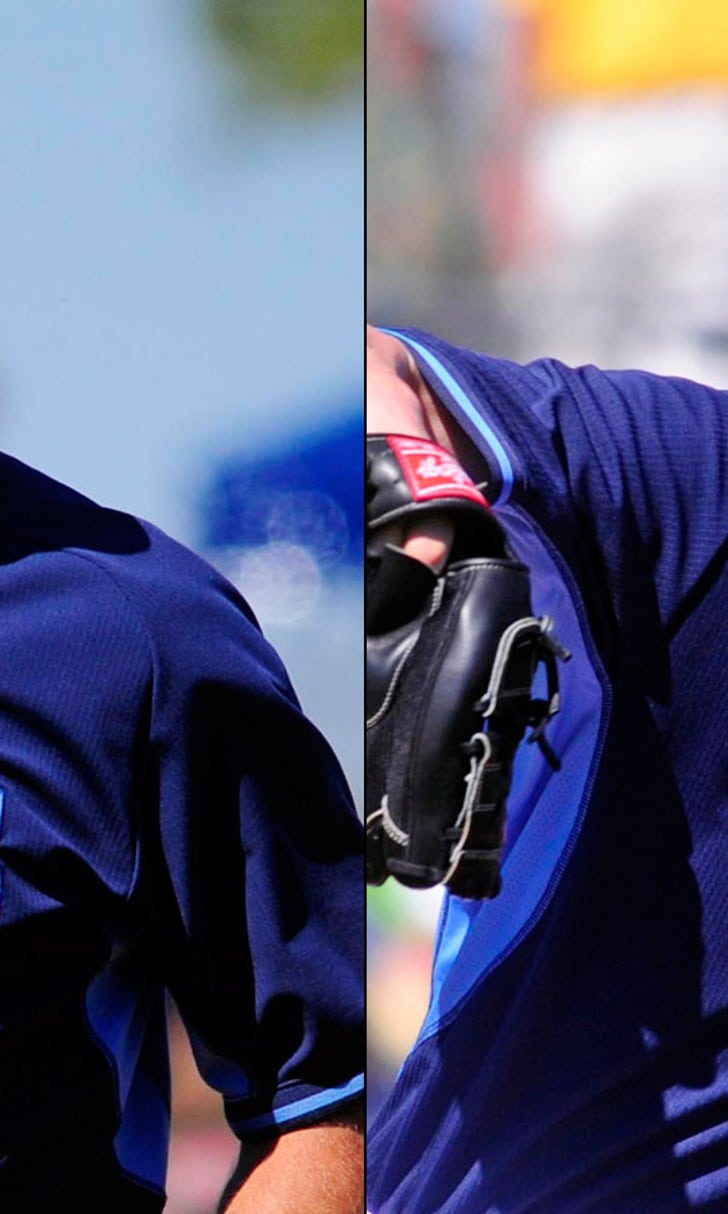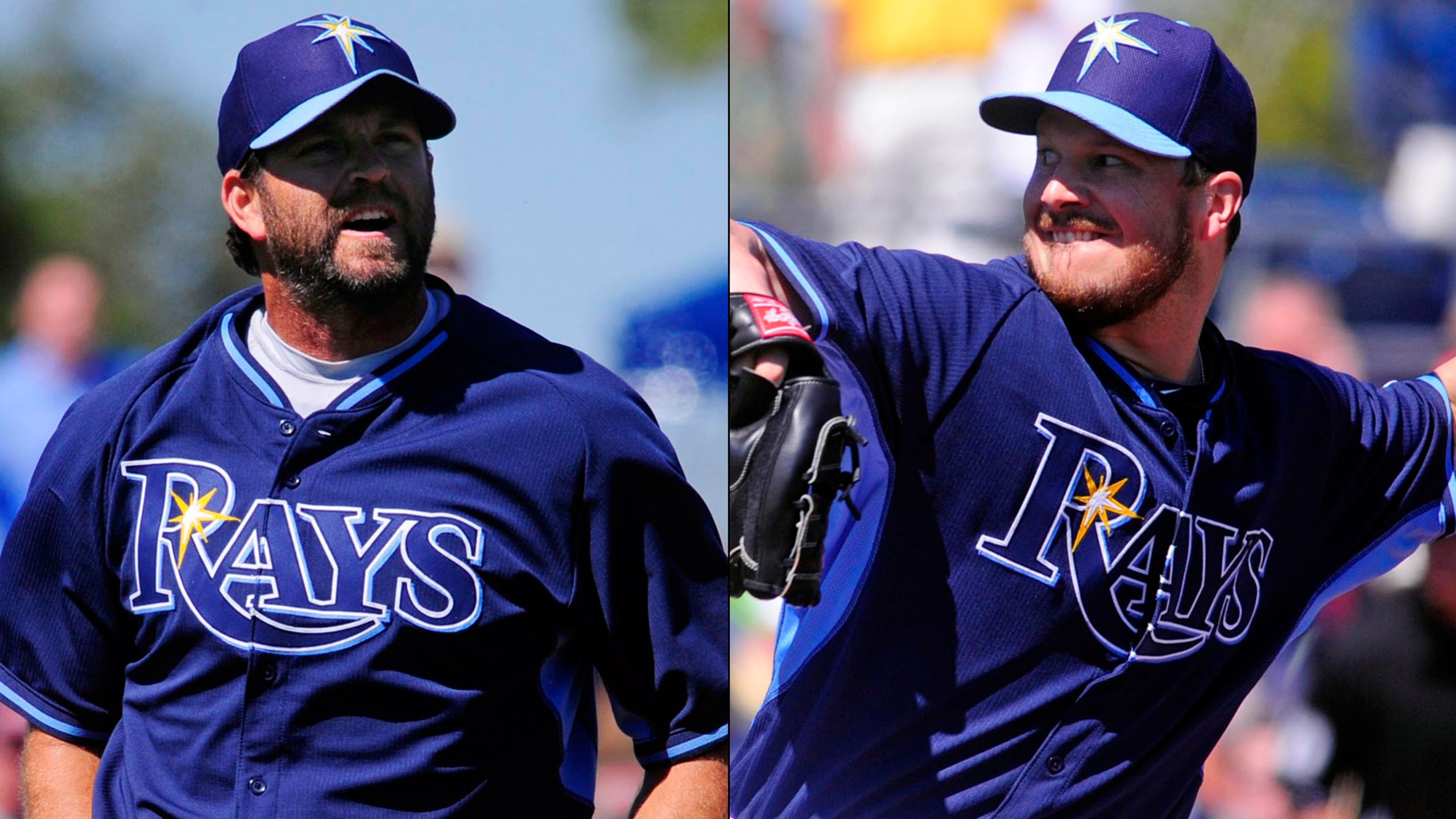 Imperfect debuts no bother for new Rays Erik Bedard, Heath Bell
BY foxsports • February 28, 2014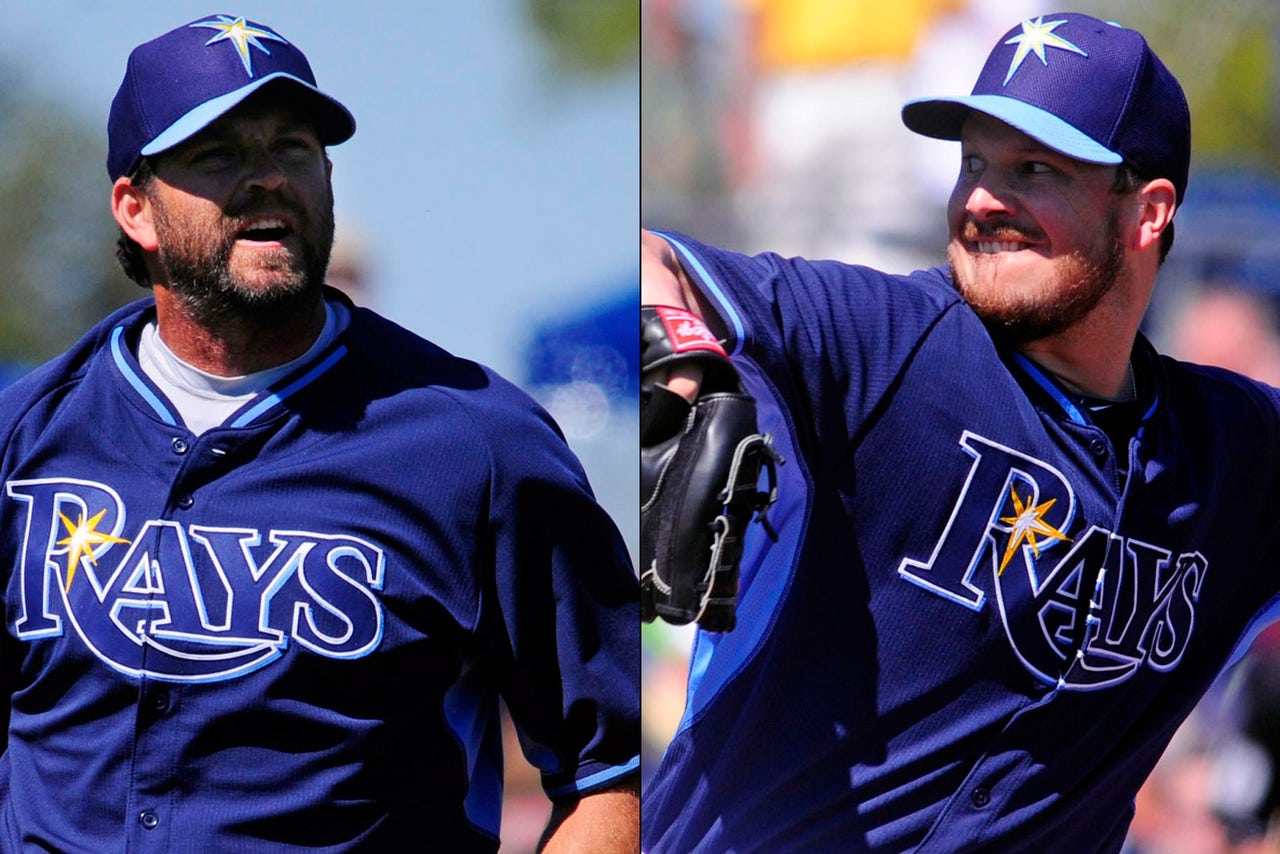 PORT CHARLOTTE, Fla. -- Erik Bedard marveled at the crowd gathered nearby in the clubhouse and offered some humor. The line for his spring debut Friday was far from spotless, but the Tampa Bay Rays' left-hander showed the right attitude for the moment.
"Well," he said, "I got my pitch count up."
Bedard's start at Charlotte Sports Park in the Rays' 4-2 loss to the Baltimore Orioles was something to brush away and forget, an outing in need of spring cleaning. He pitched the first inning under a clear sky and allowed three runs, three hits and two walks on 25 pitches (15 strikes). But the 10-year veteran, signed to a minor-league deal Feb. 14, knows nothing is won on this month's last day.
The same can be said for right-hander Heath Bell, another Rays addition who labored Friday. Bell, a 10-year veteran gained from the Arizona Diamondbacks in a three-team trade in December, allowed one run, one hit and one walk on 24 pitches (13 strikes) in the second inning.
Results are results, and certainly, none exist in a vacuum. Those produced Friday are part of a chapter that will become a larger story that will determine roles for Bedard and Bell when the calendar flips from spring training to Opening Day to mid-season and beyond.
Numbers, even in these exhibition weeks, exist for a reason.
Still, there's little reason to panic with problems on the first afternoon of spring play. These are relaxed and teachable hours for a reason, a February and March education for September and October payoffs. Bedard and Bell have lived within the game long enough to know how to place spring debuts in proper context.
They know not to sweat the small stuff.
"It's the first day of spring training," Bell said. "You've just got to work on location a little bit, that's all."
Both had positive feedback to offer in that regard. Bedard said he threw strikes with his off-speed offerings, and he characterized his change-up as "pretty good." Bell, meanwhile, felt the ball coming out of his hand "really well." Overall, he was pleased with his movement.
"I was pretty confident in it," Bedard said. "That was the positive of the outing."
"The pitches that I threw, they were moving like I was supposed to," Bell said. "It's just location that I need to work on."
Look no further than last year to learn how misleading Tampa Bay's spring training stats can be. Especially for pitchers, numbers can deceive, their full stories not told within a box score.
Reliever Jamey Wright was 0-1 with a 7.36 ERA in 11 spring innings -- yet he became one of Tampa Bay's best bullpen options late in the season. Left-hander Matt Moore was 0-2 with a 3.80 ERA in 21 1/3 spring innings -- yet he was strong enough in the season's first half to earn his first All-Star Game appearance.
"In the past, I've had very bad springs, and I've had decent ones," Bedard said. "You just go out there and throw strikes and do the best you can. Sometimes, the results in spring don't mean you're not doing well."
There will be time for both Bedard and Bell to do better. There are few spots to be won within the Rays' roster this spring, but pitching remains an area of intrigue because of the opening in the rotation left by Jeremy Hellickson's right-elbow surgery.
Since his arrival, Bell has been assumed to be a depth piece as a reliever to complement bullpen stalwarts like Jake McGee and Joel Peralta. Bedard, meanwhile, has more at stake as someone who has made 50 combined starts the past two seasons with the Pittsburgh Pirates and Houston Astros. Given his experience, he could beat out another favorite like right-hander Jake Odorizzi for a rotation role.
Still, as Rays manager Joe Maddon spoke under the late-afternoon sun on another day of beginnings, it was clear nothing major will be decided soon.
There is a time for choices. There are also moments to experiment.
These are low-key hours.
"It's so early," Maddon said. "I'm not really evaluating anything. I like the idea that Heath was working on his split -- I thought that was great. I thought Bedard threw some great change-ups.
"So you don't look at the results right now. I'm just looking at the stuff we talked about in our meetings prior to this -- different things to work on. I think almost every guy was working on something we had spoken about."
You can follow Andrew Astleford on Twitter @aastleford or email him at aastleford@gmail.com.
---