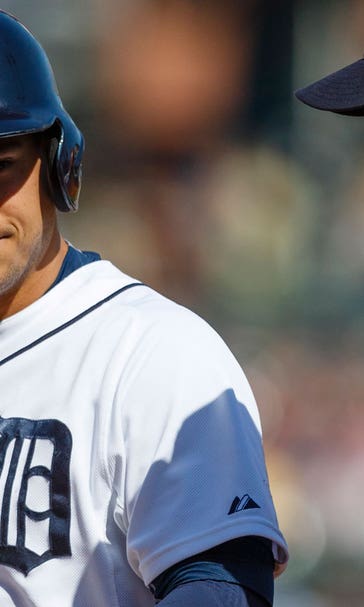 Iglesias leaves Saturday's game with injury
May 23, 2015

DETROIT -- It was not a pretty sight for Tigers fans.
When shortstop Jose Iglesias hit an infield single in the third inning, he bumped knees with first baseman Chris Carter.
Trainers and manager Brad Ausmus immediately ran out to first base to check on Iglesias, who was hunched over.
After testing it with some light jogs, Iglesias remained in the game.
But in the fifth inning, after reaching on another infield single, Iglesias continued to look gimpy taking second on a fielder's choice by Anthony Gose.
Ausmus took Iglesias out with what the Tigers later announced was a left knee contusion.
"I was concerned about him," Ausmus said. "But he seemed to move relatively well. Little bit of a gimp. I think it just, over the next few innings, tightened up on him."
Iglesias is day-to-day. 
Hernan Perez replaced Iglesias.
Unfortunately for the Tigers, not only is Iglesias batting .333 and had two hits Saturday, he also combined with second baseman Ian Kinsler for a spectacular double play to end the first inning.
---