ICYMI in NFL's Week 10: Peyton's career-low rating of 0.0
Published
Nov. 16, 2015 1:05 p.m. ET

This was, by pretty much any measure, the worst outing of Peyton Manning's terrific NFL career, and the starkest statistic was his passer rating: 0.0.
Yes, that's right: zero-point-zero.
In 288 previous games in the pros, including the postseason, Manning never had produced a lower rating than 31.3, according to STATS. He managed to eclipse that by virtue of throwing nearly as many interceptions (four) as completions (five) for the Denver Broncos in a 29-13 loss to the Kansas City Chiefs on Sunday.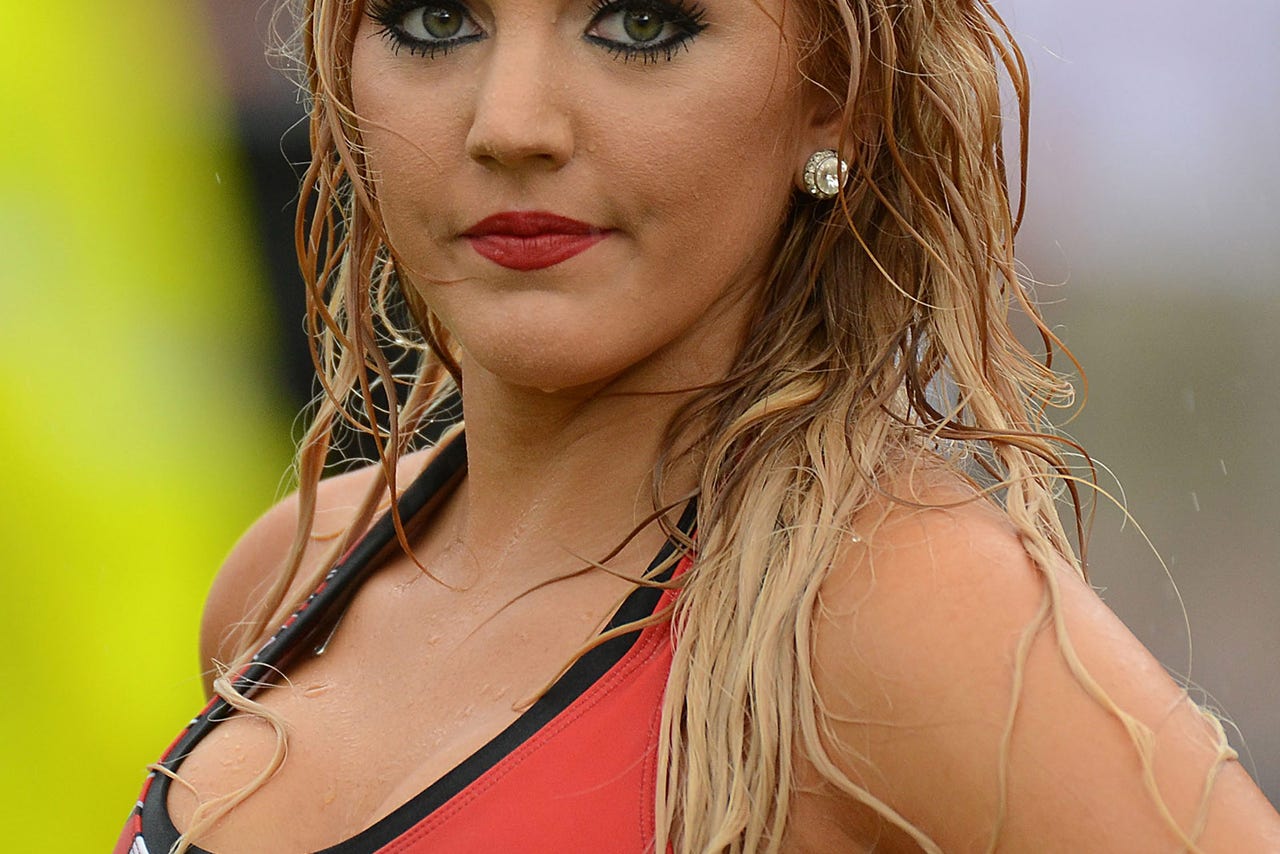 Lookin' good! Flip through our photo album of NFL cheerleaders. 
The 39-year-old Manning was so bad -- 5 for 20, 35 yards, zero touchdowns, and one underthrow after another -- that he managed to get benched on the same day that he broke Brett Favre's career record for passing yards.
"He's still a great quarterback; just not what he used to be," Chiefs linebacker Derrick Johnson said.
Ouch.
After the Broncos' second loss in a row following a 7-0 start, the questions become whether Manning holds onto his starter's job ahead of backup Brock Osweiler, and what exactly is wrong with the only five-time MVP in league history.
Manning came into this game dealing with various health problems, including to his right shoulder, right foot and ribs.
And Manning, who is up to a league-worst 17 interceptions this season, delivered the understatement of the afternoon when he said: "I did not play well today."
In case you missed it, here are the other top topics after the NFL season's 10th Sunday:
AMBULANCE: Nothing as scary-looking as the sight of an ambulance driving onto a football field to gather a player. That's what happened in the second quarter of Arizona's 39-32 victory over Seattle at night, when Cardinals offensive lineman Mike Iupati was strapped to a board and driven away after slamming helmets with Seahawks safety Kam Chancellor. The Cardinals later said tests at the hospital came back normal.
HUH?!: Seattle coach Pete Carroll's face said it all, a confused look that basically can be summed up as "Huh?!" It was prompted by another "What the heck constitutes a catch?" conundrum, when an apparent catch-and-fumble that would have helped the Seahawks was ruled an incomplete pass. Earlier, an apparent TD catch by Odell Beckham Jr. and his Star-Spangled shoes was waved off on review, and the Giants wound up losing to the Patriots on a field goal with a second left. It still seems hard to believe that no one really knows what is a catch and what is not.
MORE QB INJURIES: Philadelphia's Sam Bradford left with a concussion and injured left shoulder; Pittsburgh's Ben Roethlisberger, who left last week's game with a hurt left foot, returned to action because his replacement, Landry Jones, departed with a bad left ankle. Oh, and the most famous of the many injured quarterbacks this season, Dallas' Tony Romo, might return next week from a broken collarbone, but the Cowboys are 0-7 without him.
PACK PROBLEMS: For the first time since 2008, Aaron Rodgers has lost three consecutive starts. Got to go much further back to find the last time Detroit won at Green Bay: 1991. From 6-0 to 6-3, Rodgers' Packers are suddenly stumbling all over the place, most recently in an 18-16 loss to the Lions, who came in at 1-7. And lo and behold, now the Minnesota Vikings (7-2) hold first place in the NFC North heading into next week's game against the visiting Packers, thanks to Adrian Peterson's 203 yards in a 30-14 win at Oakland.
THIS RYAN'S GOT NO DEFENSE: Saints defensive coordinator Rob Ryan -- Bills coach Rex's brother -- is overseeing about as bad a "D" as there can be. New Orleans' past three opponents accumulated 130 points and more than 1,400 yards, including during Sunday's embarrassing 47-14 loss to the Redskins. Washington QB Kirk Cousins threw a career-high four TD passes and compiled a perfect rating of 158.3.
UNBEATENS: New England is 9-0. So is Carolina. Cincinnati can join them by beating the Houston Texans on Monday night.
---