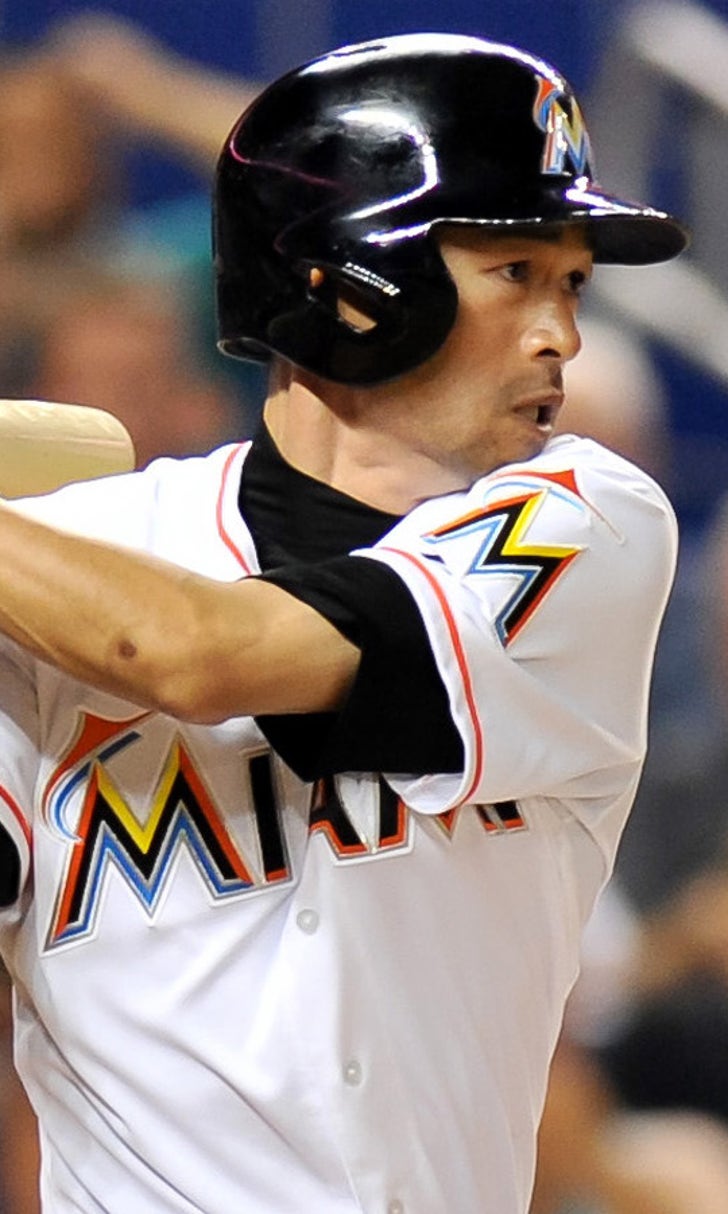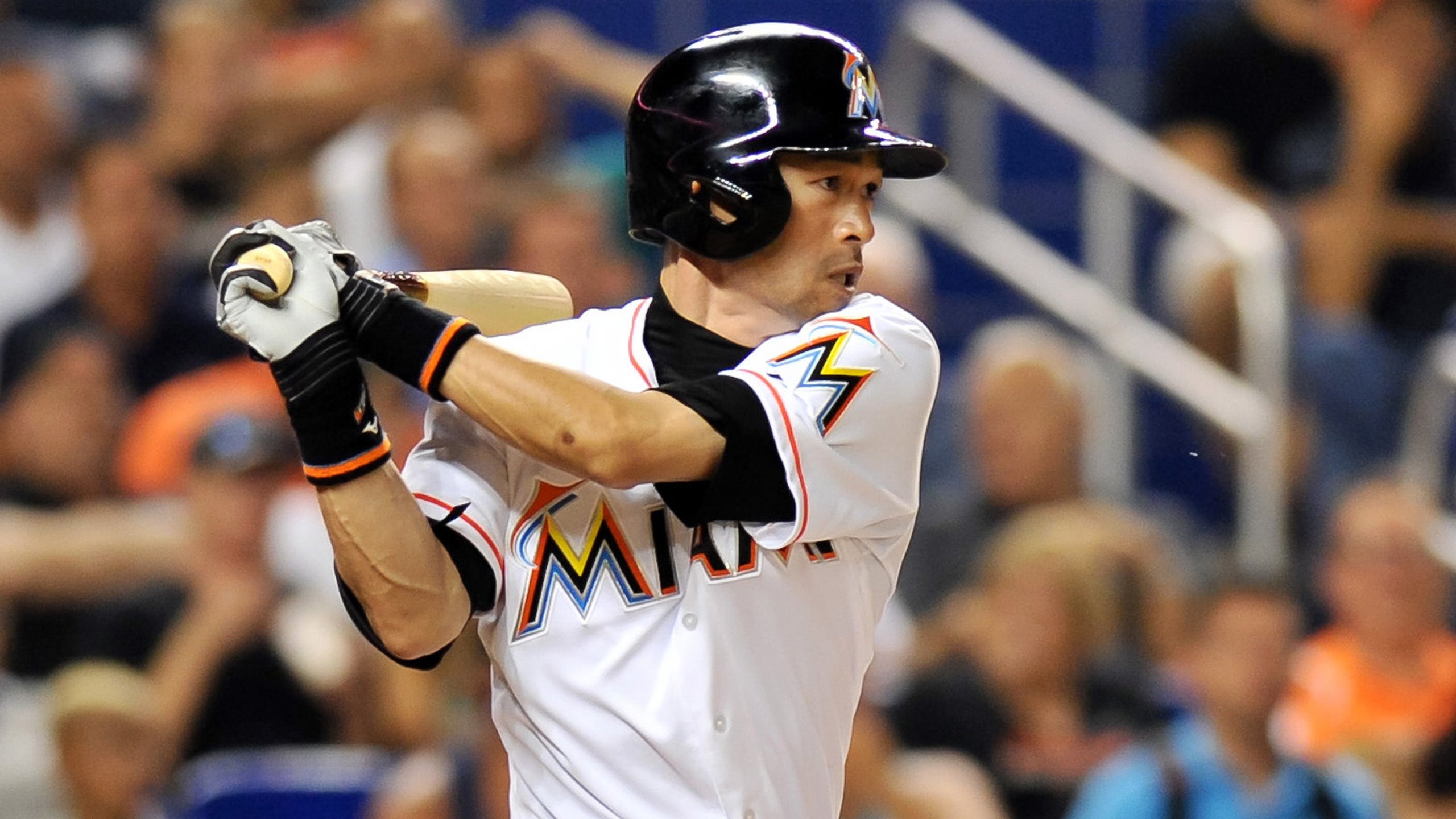 Ichiro and what could have been
BY foxsports • August 15, 2015
Ichiro Suzuki is in the record books, sort of.
On Friday night, the Miami Marlins outfielder (that feels so weird and kind of icky) recorded his 4,191st career hit, the same number Ty Cobb recorded in his big-league career. Ichiro gets to the 4,191 total when you include his 1,278 hits in Japan, his major-league NPB hits. Ichiro did spend some time in the minors in Japan, as Cobb did in the United States.
The whole notion that Ichiro tied Cobb is absurd. It's noteworthy, but it ends there. 
(UPDATE: Ichiro had two hits on Saturday to pass Cobb's total.) 
The more interesting, compelling debate to have is this: Could Ichiro have been the all-time hits leader in the States had he played his entire career in MLB? That answer for me is yes.
According to Baseball-Reference, Ichiro played only parts of the 1992 and 1993 seasons in NPB (his age-18 and 19 seasons). Apparently, his manager at the time, Shozo Doi, didn't love Ichiro's unorthodox swing and kept him in the minors. I wonder how Shozo's career as a talent evaluator finished out?
In his first full season in Japan in 1994, Ichiro hit .385 in 616 plate appearances. Because of the shorter season, Ichiro never recorded more than those 616 PAs again in any one year.   
Over his first eight seasons in MLB, Ichiro averaged 741 PAs per season, or 180 fewer PAs than he averaged in his seven full NPB seasons. 
Had Ichiro been in the big leagues as a regular in his age-20 season, like he was in Japan, he would have had to average 191 hits in each of those first seven years to have tied Pete Rose on Friday night. In his actual first seven seasons in MLB (2001-2007), Ichiro did average 227 hits per year. 
What if his MLB manager didn't like Ichiro's unorthodox swing and made him wait a year? Well then Ichiro would have had to average 223 hits per year in his age 21-26 seasons, still less than what he actually accomplished.
A stretch? I don't think so. 
Rose played until he was 45. Ichiro is currently 41, and his conditioning and preparation are legendary. He could probably play another four or five years if he wants to. He would have passed Rose if he had played in the States his entire career.
But it didn't go down that way. Ichiro has had a remarkable career and is a Hall of Famer. It would have been great if he started here, but he didn't. He is currently 38th on the all-time hits list, which is remarkable considering his age-27 season was his first in MLB. Cracking the top 20 (Dave Winfield at 3,110) or maybe the top 15 (Cal Ripken at 3,184) is more likely his fate. 
---