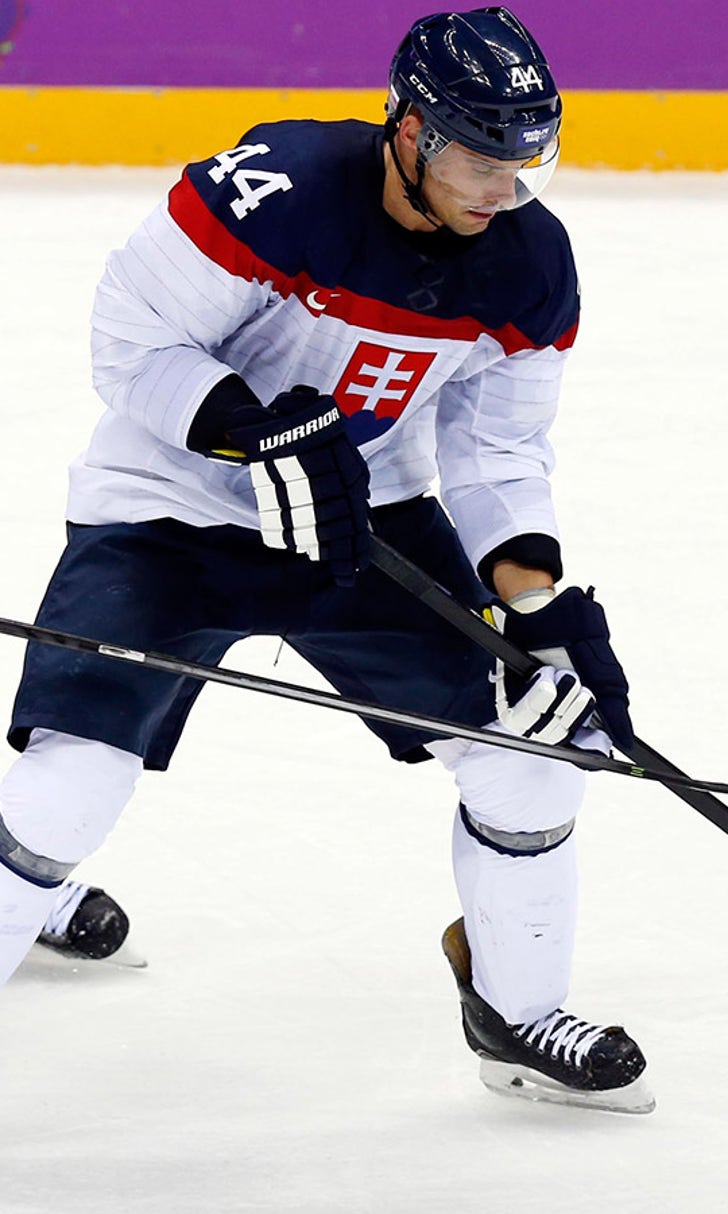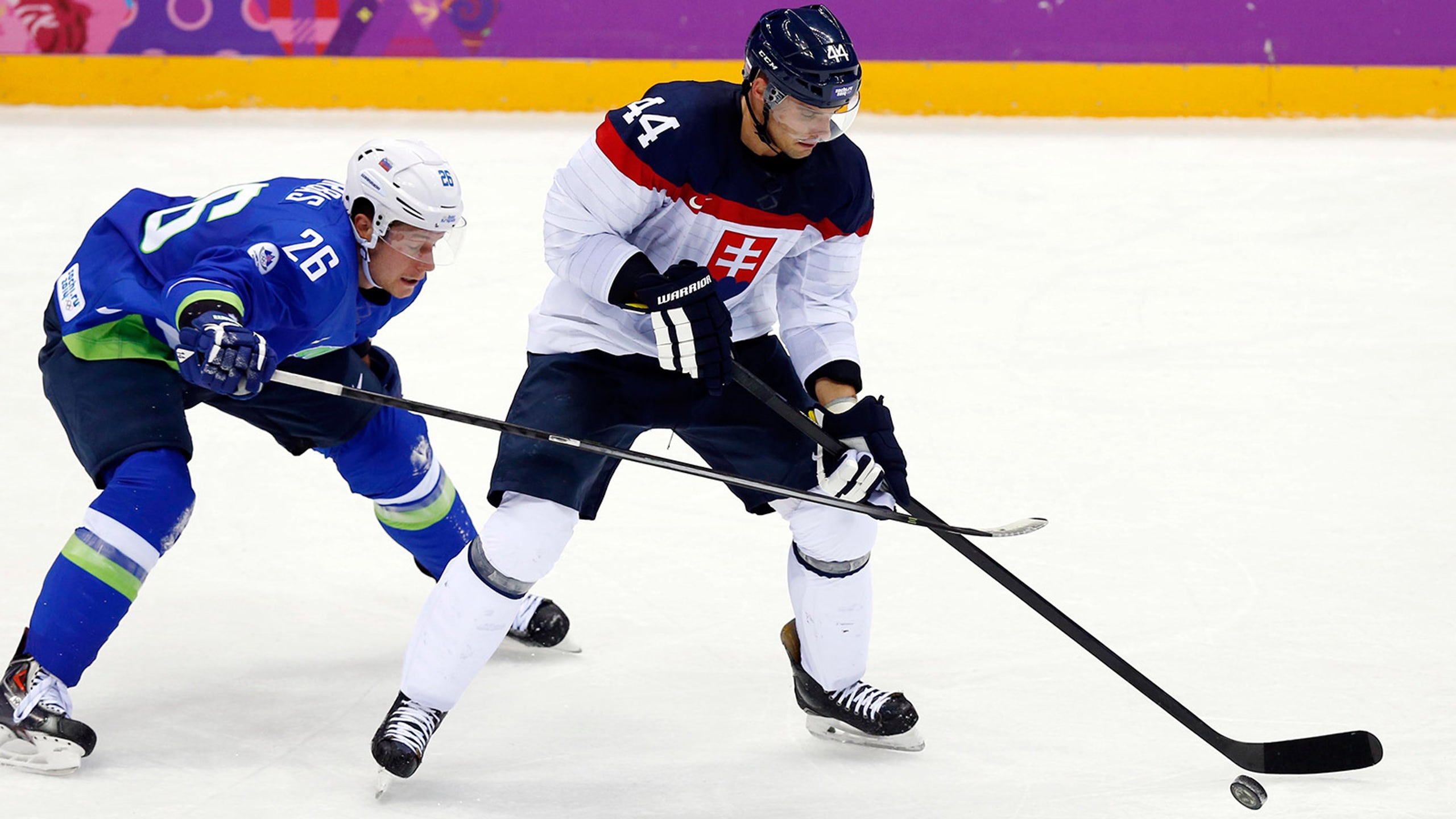 Hurricanes Olympics Report: Sekera, Ruutu come up big
BY foxsports • February 17, 2014
Two members of the Carolina Hurricanes have ranked among their respective team's best players during the Olympic men's hockey tournament and, in turn, have been among the better players in the tournament as a whole.
Here is a recap of how the 'Canes fared at the Olympics in their first three preliminary-round games.
Andrej Sekera, Slovakia
In three games, Sekera logged 73 minutes and seven seconds, the fourth-highest total in the tournament. (The Norwegian defense pair of Jonas Holos, 83:07, and Ole-Kristian Tollefsen, 76:48, and Czech's Marek Zidlicky, 79:24, are the only players who have played more.) Slovakia earned its way to the bronze medal game at the 2010 Vancouver Games, falling to Finland, but had a disastrous first two games in Sochi, losing by a combined score of 10-2 to the United States and then newcomer Slovenia. The Slovaks began to redeem themselves in their third game with a 1-0 shootout loss to host Russia on Sunday. In comparison to the team's minus-8 goal differential, Sekera's minus-1 looks pretty good, especially considering that he was playing against other team's top lines with defense partner Zdeno Chara, the former Norris Trophy (best defenseman) winner with the Boston Bruins. Slovakia has always been able to produce elite NHL players but it has struggled with depth, owing to its small population, and that has proved to be the issue in this tournament, as its third defense pair in particular has gotten lit up. The Slovaks will face Czech, the nation with which it formerly shared a nation and a team, in a qualifying round game on Tuesday. The winner takes on the second-seeded United States on Wednesday in the quarterfinals.
Tuomo Ruutu, Finland
Ruutu's four points (one goal, three assists) are tied for the best on his team and his plus-4 rating leads his team, which earned one of the tournament's top four seeds after the preliminary round. Ruutu had the only goal for his country in a 2-1 overtime loss on Sunday to Canada, one of the tournament's favorites, that cost Finland a chance to win its group and avoid a potential quarterfinal match-up with host Russia. On a point shot from the center of the ice by Ossi Vaananen, Ruutu, with Canadian defenseman Marc-Edouard Vlasic fighting him for position, was able to deflect the puck with his stick angled between his legs. Coming off the blade of Ruutu's stick, the puck eluded Canadian goalie Carey Price low to the stick side at 18:00 of the second period. It tied the game 1-1 and was only Finland's third shot of the period, as the Finns adopted a defense-first approach. Finland will face the Norway-Russia winner on Wednesday in the quarterfinals. In the three games, Ruutu has logged 44:08, sixth among Finland's forwards.
Alex Semin, Russia
In three games, Semin has one assist and is plus-2, which is tied for the best on the team. He also has four shots on goal, 50:54 in time on ice (sixth among his team's forwards after Alex Ovechkin, Evgeni Malkin, Ilya Kovalchuk, Alex Radulov and Pavel Datsyuk). On Monday, reports out of Sochi were that Semin, who was skating on right wing with Ovechkin at left wing and Malkin at center, was being demoted from the first line, which has produced only two goals in the tournament, to the third line of Artem Anisimov (Columbus Blue Jackets) and Nikolai Kulemin (Toronto Maple Leafs). Yahoo! Sports quoted Malkin in reference to Semin's demotion, "But everyone is still working very, very hard because it doesn't matter at all what line you are playing on. It doesn't matter how much ice time you're getting. What matters is that we win."
Justin Faulk, United States
Has not played
---