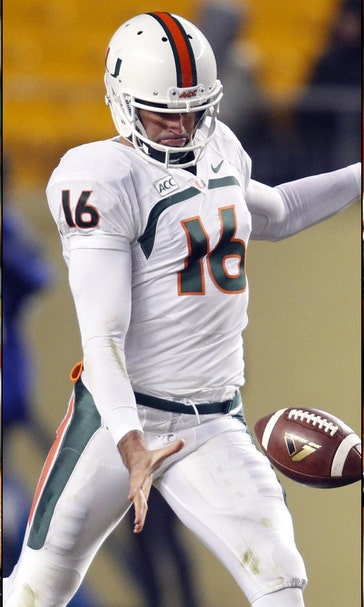 Hurricanes draft roundup: Miami has three players selected
BY foxsports • May 10, 2014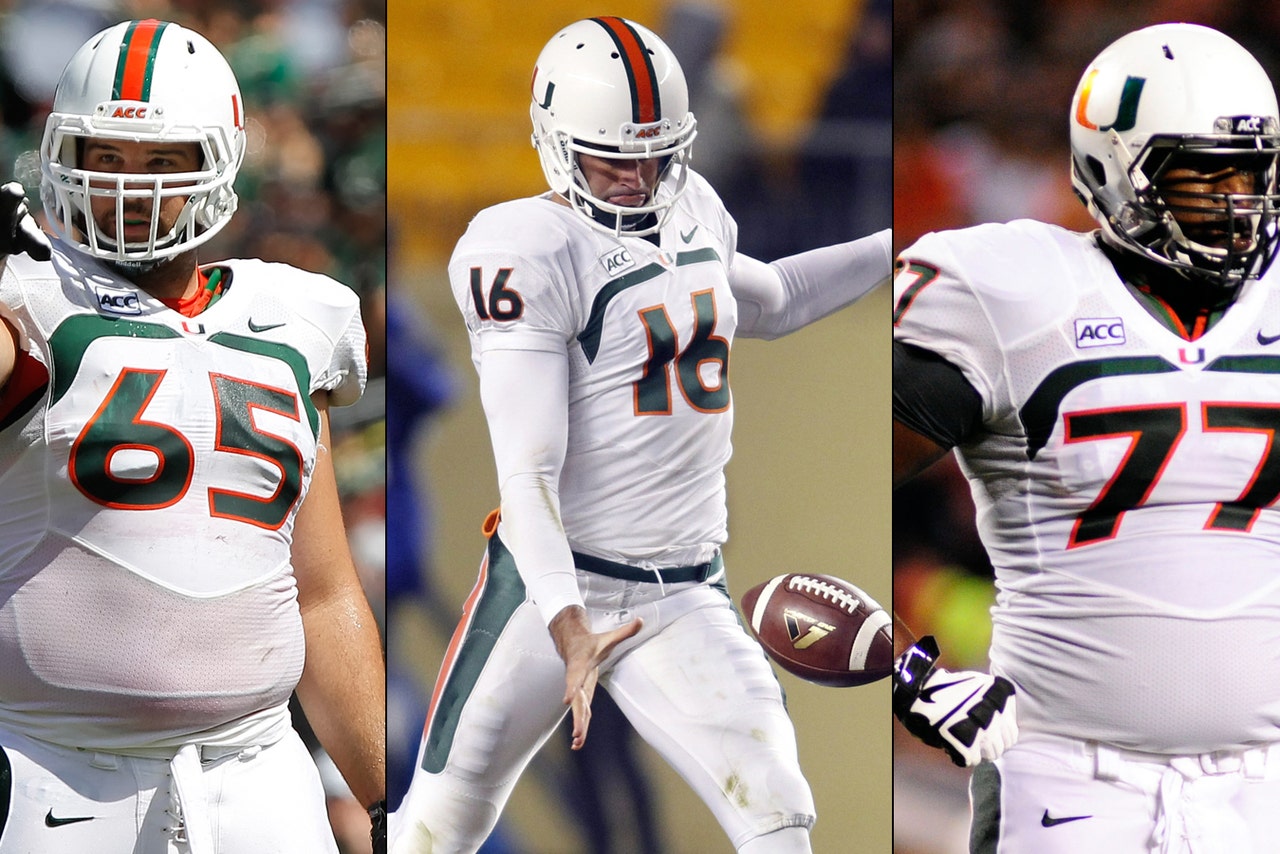 Three University of Miami football players were taken in the 2014 NFL draft, extending the program's streak to 40 straight years of at least one selection.
But for the sixth straight time, none were drafted in the first round. The Hurricanes hold the record for consecutive first-round picks at 14 (1994-2008).
Offensive lineman Brandon Linder became the first UM alumnus ever taken by the Jacksonville Jaguars, when they selected him in the third round with the 93rd overall pick. He was also the first UM offensive lineman drafted in the first three rounds since Orlando Franklin (second round) in 2011.
Punter Pat O'Donnell was the first punter or kicker selected in this year's draft, taken in the sixth round by the Chicago Bears.
Offensive lineman Seantrel Henderson, who was once the nation's top high school recruit, fell to the Buffalo Bills in the seventh round. Henderson dealt with numerous off-field issues and suspensions as a Hurricane. Reports circulated that he failed a drug test at the NFL combine.
Two of Miami's key offensive weapons during the 2013 season did not get drafted but signed free-agent contracts: wide receiver Allen Hurns (Jaguars) and quarterback Stephen Morris (Jaguars). Former UM offensive coordinator Jedd Fisch holds the same position with the Jaguars.
BRANDON LINDER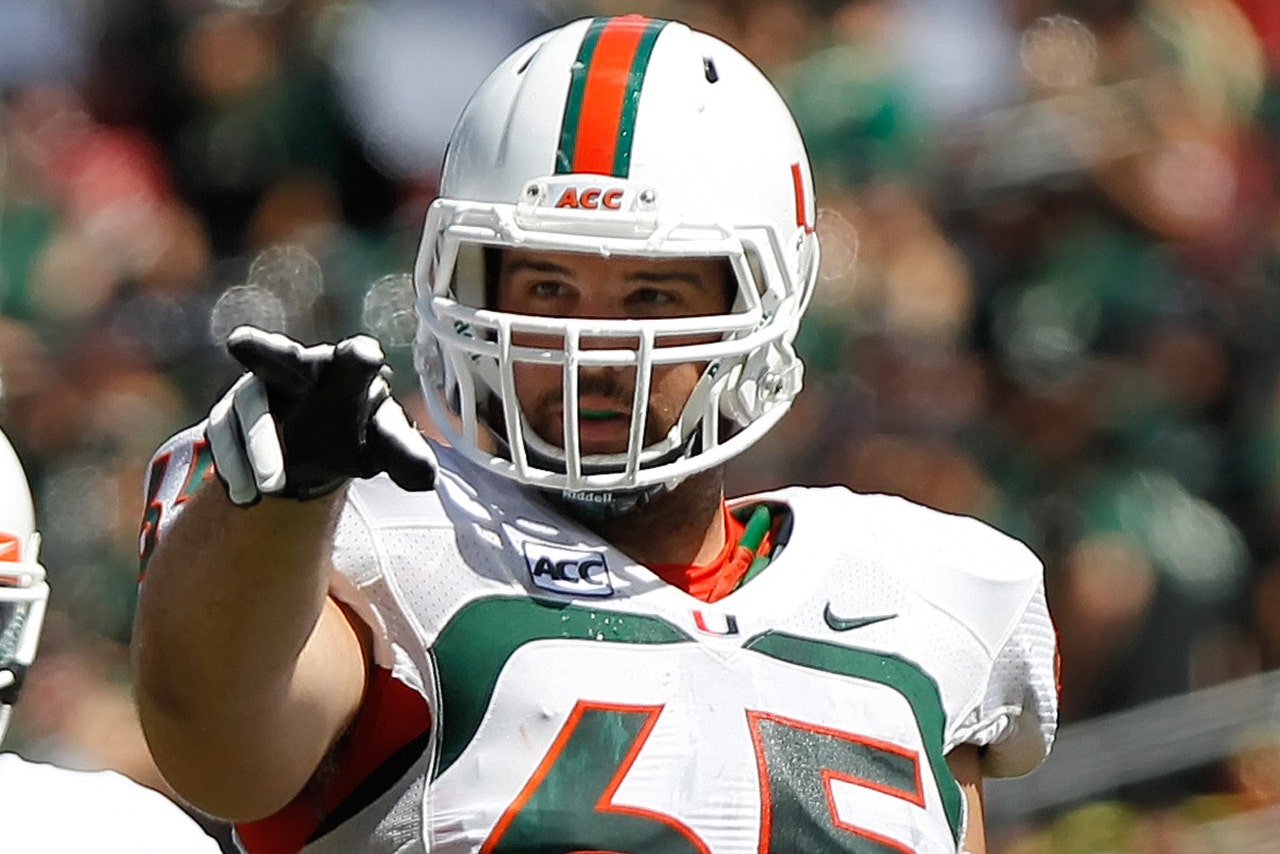 Brandon Linder
Linder made 37 consecutive starts between right guard and tackle. He earned second-team All-Atlantic Coast Conference and was named the team's offensive MVP as a senior.
Mike Mayock's take: "He's reliable. He's tough, and he's durable."
PAT O'DONNELL
O'Donnell recorded a 43.5 yards-per-kick average over five seasons, tallying 57 punts of 50 or more yards. Seventy-eight times he produced punts inside the opponent's 20-yard line.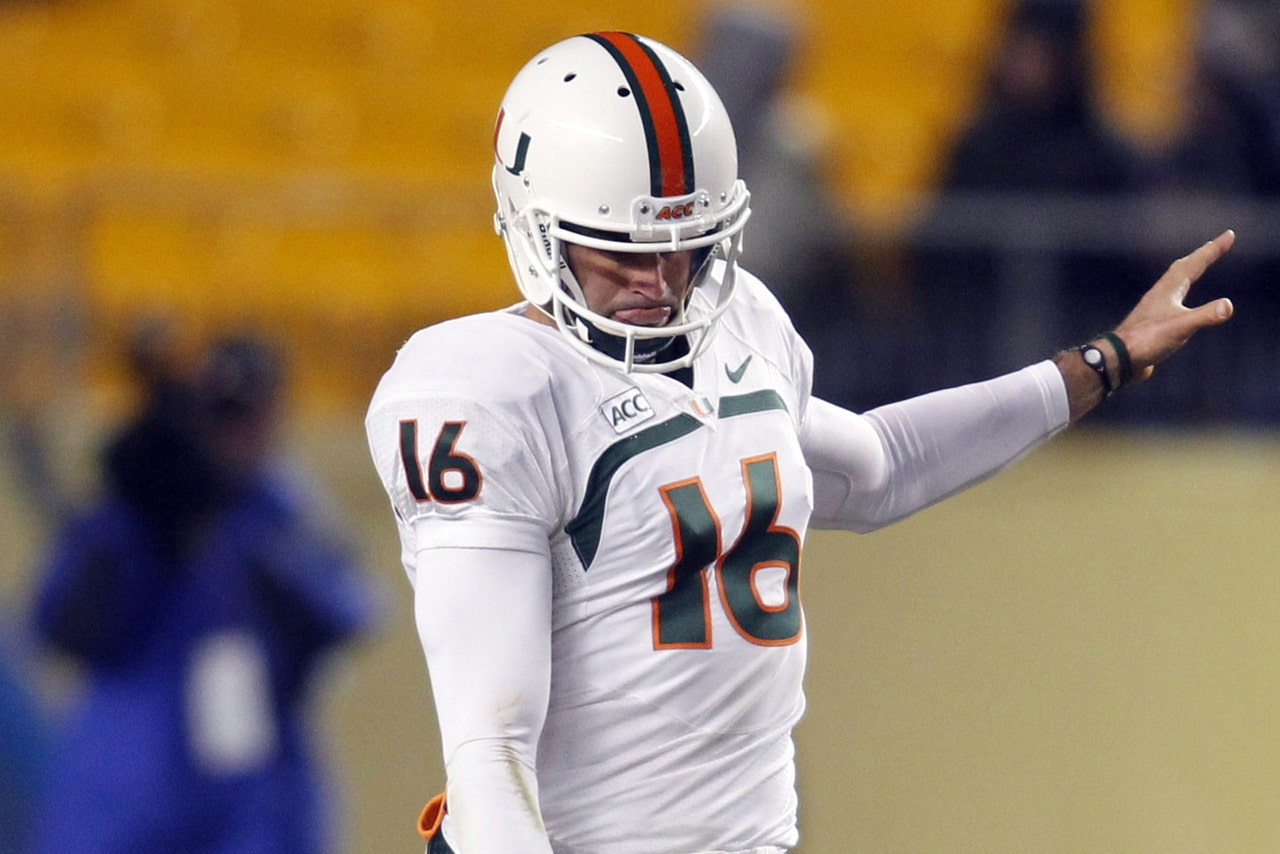 Pat O'Donnell
Mike Mayock's take: "All I know is if you're drafted as a kicker you're pretty darn special."
SEANTREL HENDERSON
The 2009 USA TODAY High School Player of the Year made third-team All-ACC as a senior after 12 games (eight starts) at right tackle. He also received an All-ACC honorable mention as a junior and Freshman All-American accolade.
Mike Mayock's take: "The kid has more God-given natural ability than you can even believe and has just turned himself from a first-round pick to a seventh-round pick. I wish the kid well -- I hope Buffalo's able to help him grow up. I'd like to see nothing more than this kid grow into and mature into this massive talent that he has, and become a really good guy."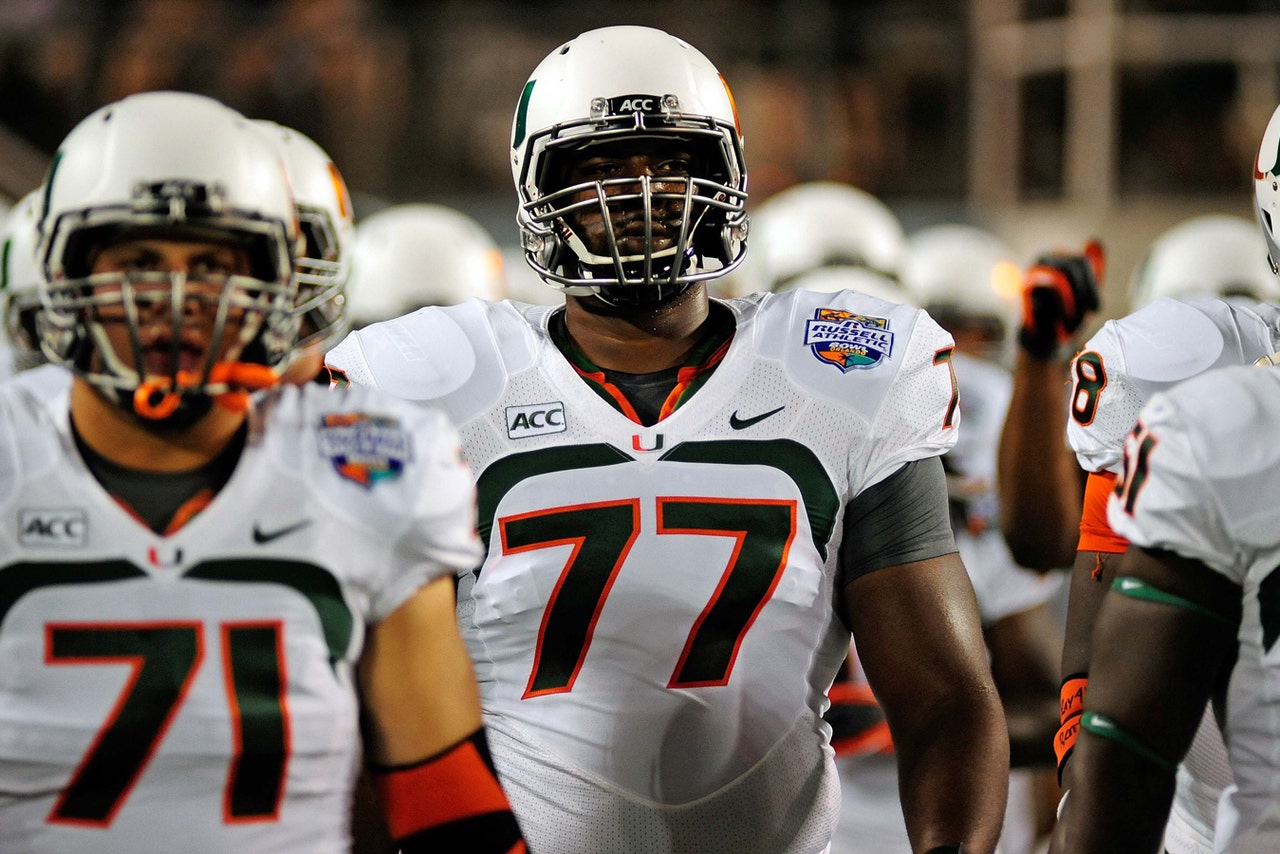 Seantrel Henderson
FREE AGENTS
You can follow Christina De Nicola on Twitter @CDeNicola13 or email her at cdenicola13@gmail.com.
---