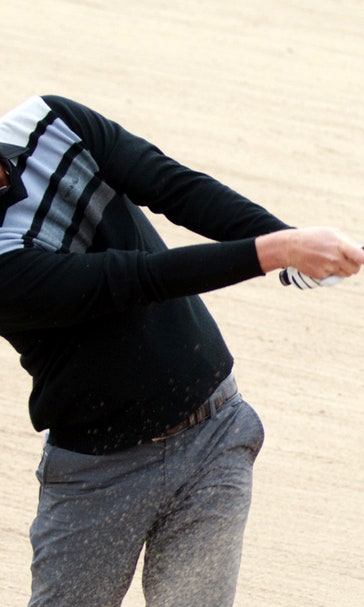 Hungry for victory, Jones, Watson share Phoenix Open lead
January 31, 2014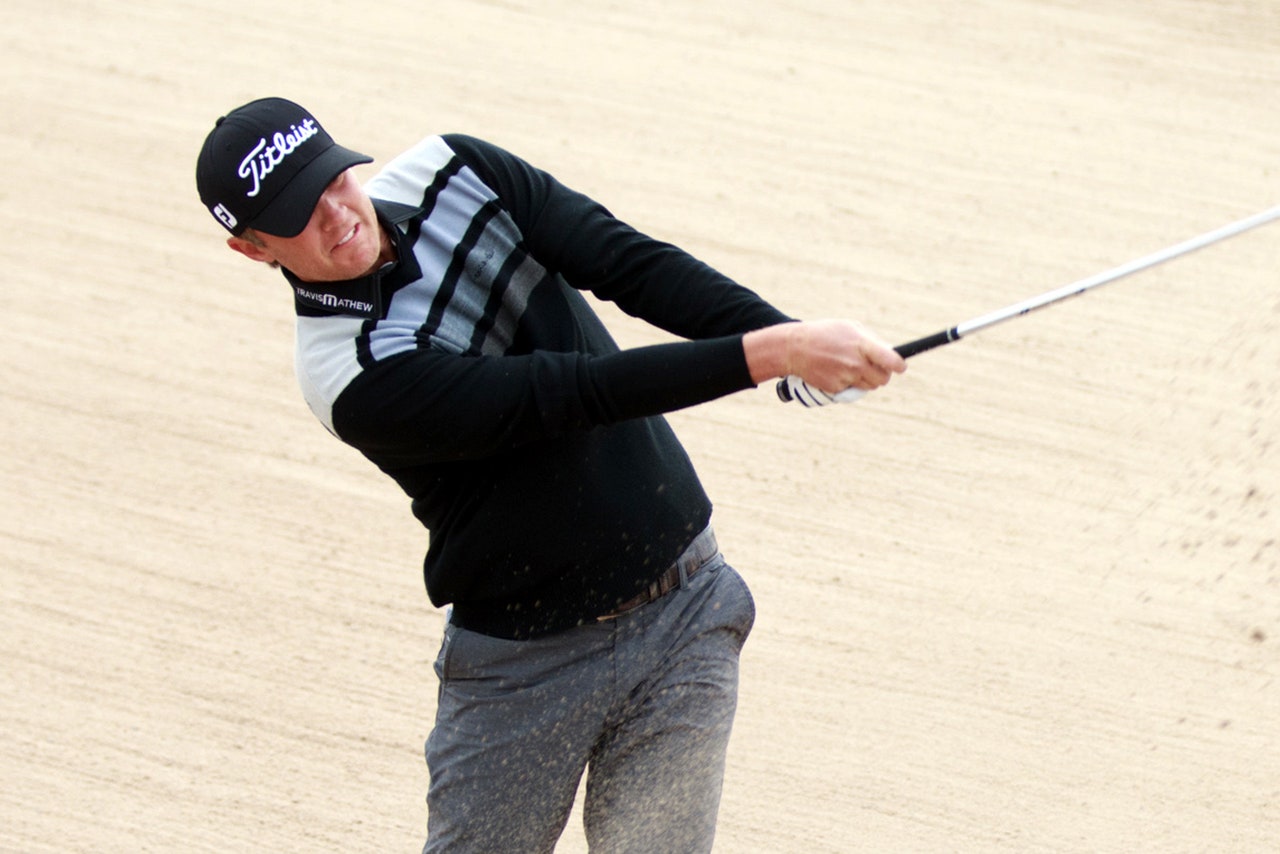 SCOTTSDALE, Ariz. -- As Matt Jones entered the media room below the TPC Scottsdale clubhouse Friday after finishing his second round at the Waste Management Phoenix Open, the Australian fielded an informal first question.
"Ever been down here?" a reporter asked as Jones made his way to the front of the room, where a microphone and official PGA Tour backdrop awaited him.
"No, definitely not," Jones replied. "I didn't even know what was down here."
A few minutes later, Bubba Watson strode into same room as he has numerous times over the past seven years and took a familiar seat behind the microphone, a spot where he'd been less than 24 hours earlier.
After a late round Thursday and an early round Friday, Watson looked beat. A reporter, noticing Watson's calm, asked why he didn't seem more pleased with his current standing.
"I'm always pleased," Watson quipped. "I'm getting to talk to you."
Jones and Watson provided contrasting backgrounds, with Watson a Masters winner and Jones a seven-year PGA Tour pro still looking for his first win, but Friday found the two sharing a lead halfway through the Phoenix Open.
Watson built on the lead he took Thursday, shooting a second-round 66 to move to 12 under par. Jones, meanwhile, shot a second straight 65 -- two strokes better than his previous best round here -- to share the lead, which went untouched by the rest of the field Friday.
Jones is the latest local to make a move up the leaderboard, following Phoenix native Pat Perez on Thursday. Born in Sydney, Australia, Jones came to the U.S. to play at Arizona State, where he garnered All-America honors before turning pro after his junior season. He still resides in Scottsdale.
After leaving ASU, Jones' career took some time to get going. He joined the Nationwide Tour in 2004 and finally broke out in 2007, collecting six top-10 finishes and an overall finish high enough on the money list to qualify for the PGA Tour. It wasn't until last season that Jones registered a top-three finish, coming in second at the Greenbrier Classic.
It's understandable, then, that a formal media session might feel a bit foreign to Jones. Despite his winless streak, Jones has stuck with the same coach, Gary Barter, he had when he was 15 years old, and he believes he could be nearing a breakthrough at 33 years old.
"It's just years of work," Jones said. "We do the same thing, trying to improve the same areas, and they are probably starting to come together."
Jones said his driving more than anything else has improved, as he's not missing as many fairways as he used to. He's also feeling better about his wedge game and admits that his putting could always improve.
Though TPC Scottsdale is somewhat of a home course for Jones -- he practices and plays it regularly when he's home -- it has not been kind to him in past Phoenix Opens. In four previous starts, Jones has made the cut just once, that in 2012, when he finished tied for 40th.
"I have never played well here," Jones admits. "I always struggle to break par here for some reason.
"The golf course is so different tournament week than it is when you play out here regularly. It's a lot harder, a lot faster. ... It's like a whole new golf course when you come here for a tournament."
Watson, meanwhile, has had some success at TPC Scottsdale, including two top-10 finishes. Two years ago, he finished in a tie for fifth, four strokes behind winner Kyle Stanley. While he hasn't won here yet, Watson can claim six career PGA Tour wins, including the 2012 Masters.
Since donning the coveted green jacket, though, Watson has gone winless on the Tour. He's been criticized plenty but of late has learned to block that out and appreciate that he's been able to play and win on the PGA Tour at all.
"I can't look at what people say -- 'You're putting bad, you never hit a straight shot, you're terrible, you never hit the fairway,'" Watson said Wednesday. "I think about that myself. I don't need anybody else to tell me that. So I just have to rejoice."
Watson has displayed a more tame demeanor this week, perhaps humbled by his winless stretch after winning on golf's grandest stage but more so inspired by his Christianity to portray himself better on the course and become a better example for when his young son begins to comprehend his father's behavior on the course.
"I have a few years before he knows what I'm doing," Watson said. "So I have a few years to practice and get better."
Watson and his wife, Angie, adopted their son, Caleb, shortly before his Masters win. That, Watson admits, made for an adjustment period of balancing family life and golf. At the same time, Watson was adjusting to the highest tier of his profession.
"For five years, I played on the tour without winning," Watson said. "Then I won real fast. It's different. The media actually wants to hear what I have to say. Then winning the Masters, hitting the hook, it changes."
Watson described a process over the course of his career in which he gets comfortable at one level and then starts to win on another level, at which time he gets nervous again. Perhaps, he believes, he has reached a new point of comfort.
"Hopefully I'm at a steppingstone where I've learned," Watson said. "Now, if I win a few more, I might get nervous again. Right now I'm in a good spot."
Both Watson and Jones are in good spots heading into the weekend, when throngs of rowdy fans will cram into the confines of TPC. If each can card another seven birdies Saturday as they did Friday, they may find themselves making back-to-back appearances in front of a room full of reporters.
As familiar or unfamiliar as that might be for each, it would certainly be welcome. Both know a two-stroke lead is hardly safe, but neither can be unhappy leading through 36 holes.
"Thirty-six holes to go," Jones said. "Twelve-under is great, but it's a long (tournament)."
And Watson, further answering the reporter's inquiry: "I'm very happy where I am. Who would not be happy? There's a lot of guys going home who wish they were right there."
Follow Tyler Lockman on Twitter
---