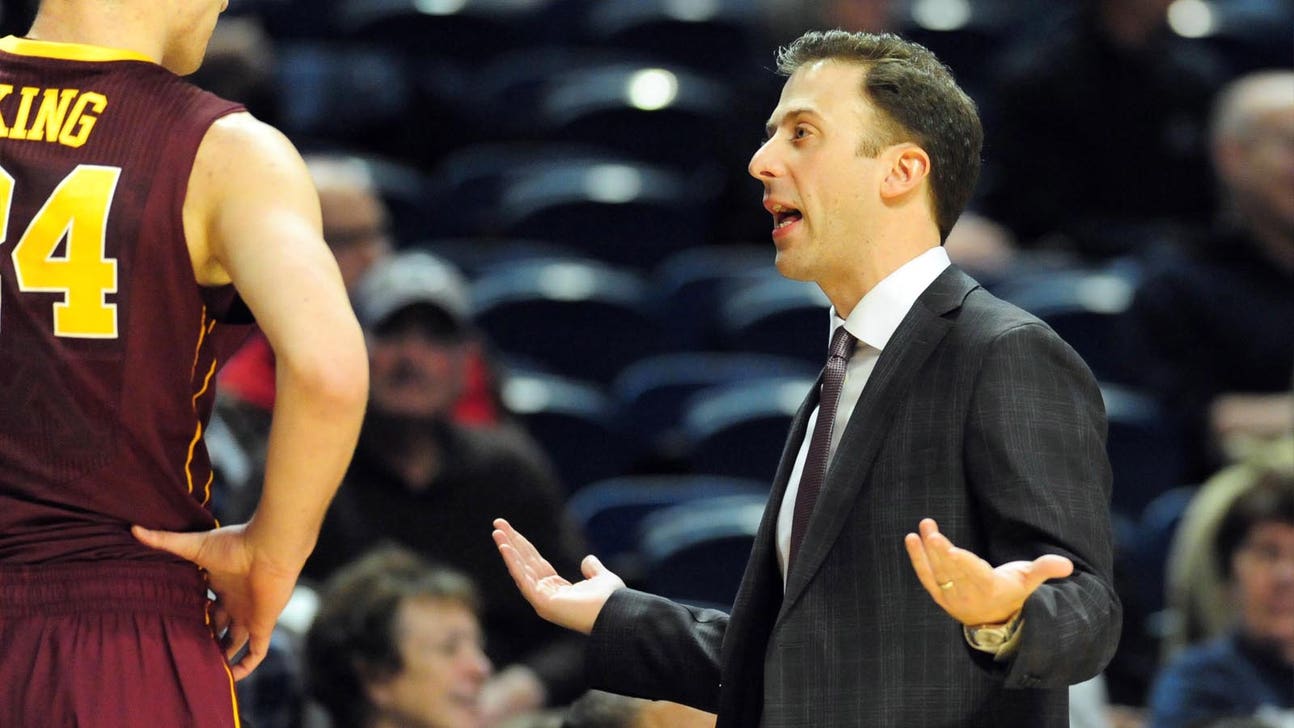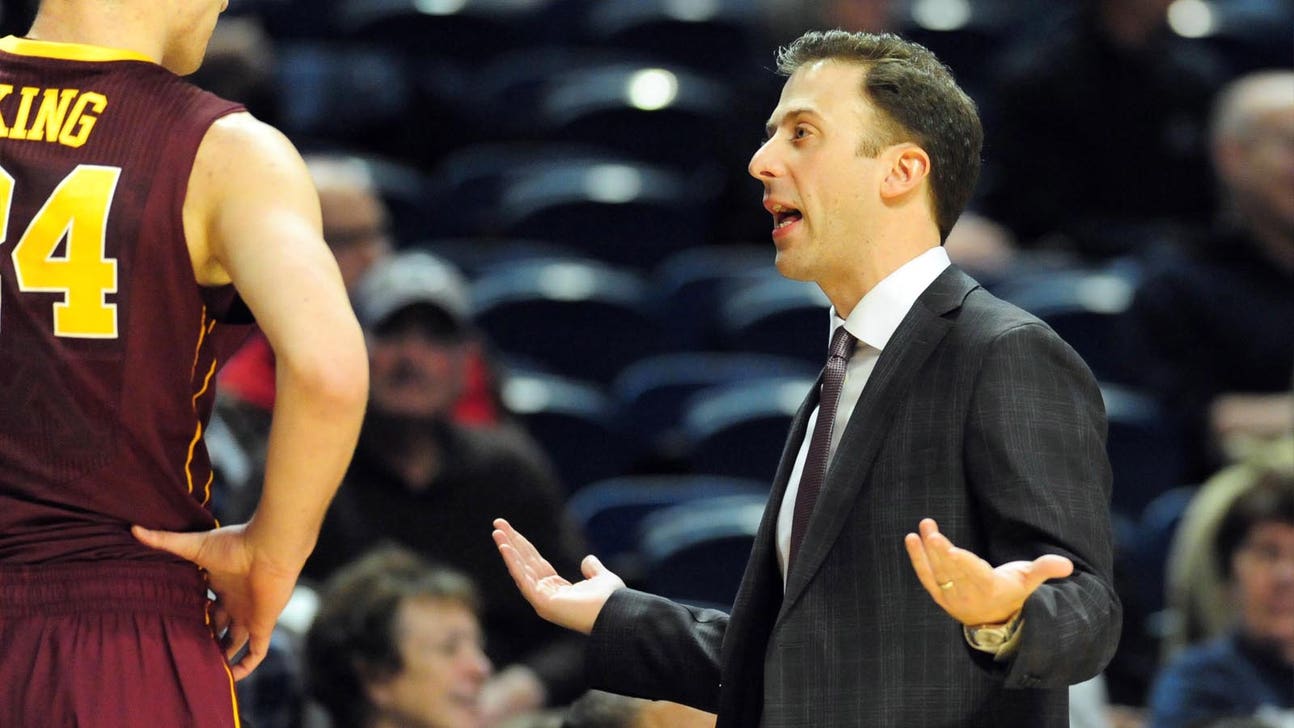 How Tweet it isn't: Pitino bans Gophers from social media platform
Published
Jan. 30, 2015 5:05 p.m. ET

MINNEAPOLIS -- Gophers senior point guard DeAndre Mathieu has tweeted just three times in the past week, and he has yet to fire off a 140-or-fewer character message on the popular social network since his team's road loss Wednesday at Penn State.
Now Mathieu and the rest of his teammates will be on Twitter even less -- as in, not at all. Minnesota head coach Richard Pitino said Friday he's instituting a Twitter ban for his players, with the hope of tuning out distractions and negativity after the Gophers fell to 2-7 in the Big Ten. Mathieu said other social media usage such as Instagram or Facebook are still fair game, but no more tweeting (or perhaps more importantly, no more reading tweets) for the time being.
"Some of the stuff is just out of control," Mathieu said Friday in regards to Twitter. "You think, like, 'What did I do to make people this mad?' Some people are really passionate about their sports, so I understand."
Not all of the members of this year's Gophers team tweet, and those who do aren't terribly active during the season. Andre Hollins leads the team with more than 10,000 Twitter followers (although Pitino has almost 29,000) but says he mostly uses it to keep in touch with friends.
Hollins also recently tweeted out a congratulatory message to Duke coach Mike Krzyzewski when he notched his 1,000th career win, and early this week used Twitter to wish teammate Kendal Shell a happy birthday. But like Mathieu, he tries not to pay attention to people who send him tweets after a loss or a poor performance.
"It's the world we live in today, you're going to have negativity and positivity," Hollins said Friday, one day before the Gophers host Nebraska. "It's all about us at the beginning of the year. It's about the team. What really matters is what we think of each other. We're all confident in each other. We talk to each other. I think we've gotten closer as the year's gone on. All the other outside things don't really matter."
During his recent slump in which Hollins was 12-for-58 in his first five Big Ten games, the senior guard was one of the targets of frustration from fans. Though Hollins chose to ignore it on Twitter, his girlfriend -- Gophers women's basketball star Rachel Banham -- couldn't stay silent. After Hollins scored 31 points to lift Minnesota to a win over Rutgers, Bahnam tweeted: "There he is!!!!!"
And Mathieu said his girlfriend has also defended him on Twitter, even if he chooses to tune out the negativity. He hasn't blocked anyone and doesn't get involved in tweeting back whenever a fan criticizes him.
"There's a lot of fans out there that are just bashing all the time," Mathieu said. "Most of the time it's consistently the same people that are bashing. And there are also the fans that really, truly care and they really just try to lift you up. . . . It's positive and negative. A lot more positive than negative."
Pitino is trying to keep things light with his team while also keeping them focused. He noticed a lack of concentration late in games this year, one reason why the Gophers have lost six of their Big Ten games by five points or less. Those losses have not only worn on the players, but also on Pitino, who hasn't gone through a stretch of losing like this in his young coaching career.
Banning his players from Twitter won't necessarily translate to the way the Gophers play on the court, but it's at least one way to drown out any outside influences or negativity.
"Not so much that our fans are negative. That's not the point," Pitino said. "But the point is just to block out all the noise. They don't need to be dealing with it. That's not fair to them."
It's understandable that Gophers fans might be vocal on social media after seeing the way things have gone for their team this year. Minnesota won the NIT championship last year in Pitino's first season and returned many of the top players from last year's squad -- including Hollins and Mathieu.
Yet the losses have continued to mount in conference play, with each close defeat only adding fuel to the fire. With the NCAA tournament almost assuredly out of the picture with a 13-9 overall record and 2-7 mark in the Big Ten, the Gophers have to readdress their goals.
That likely doesn't sit well with fans, some of whom are quick to speak their mind in 140 characters or less.
"More than anything, we knew from last year that expectations would be raised. That was a concern of mine going into this year of how to deal with that," Pitino said. "So we understood that. Maybe it'll be good for them just to block all that stuff out and just say, 'It's all about the team right now.'"
Follow Tyler Mason on Twitter
---