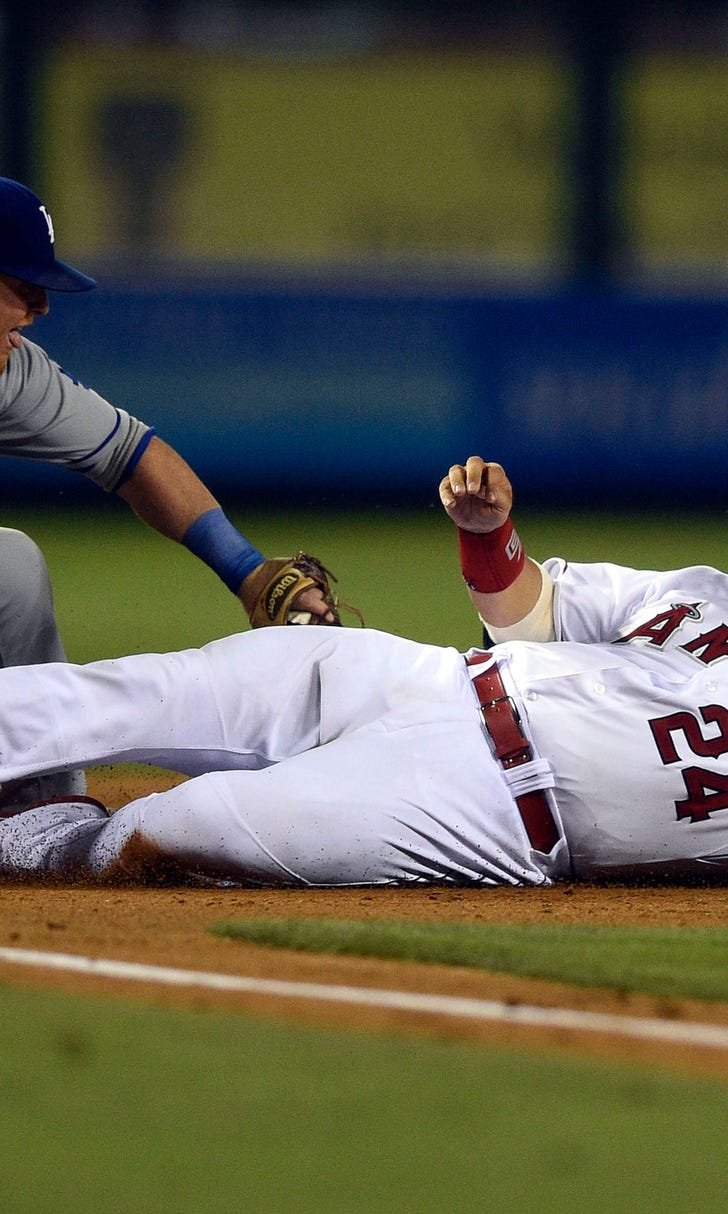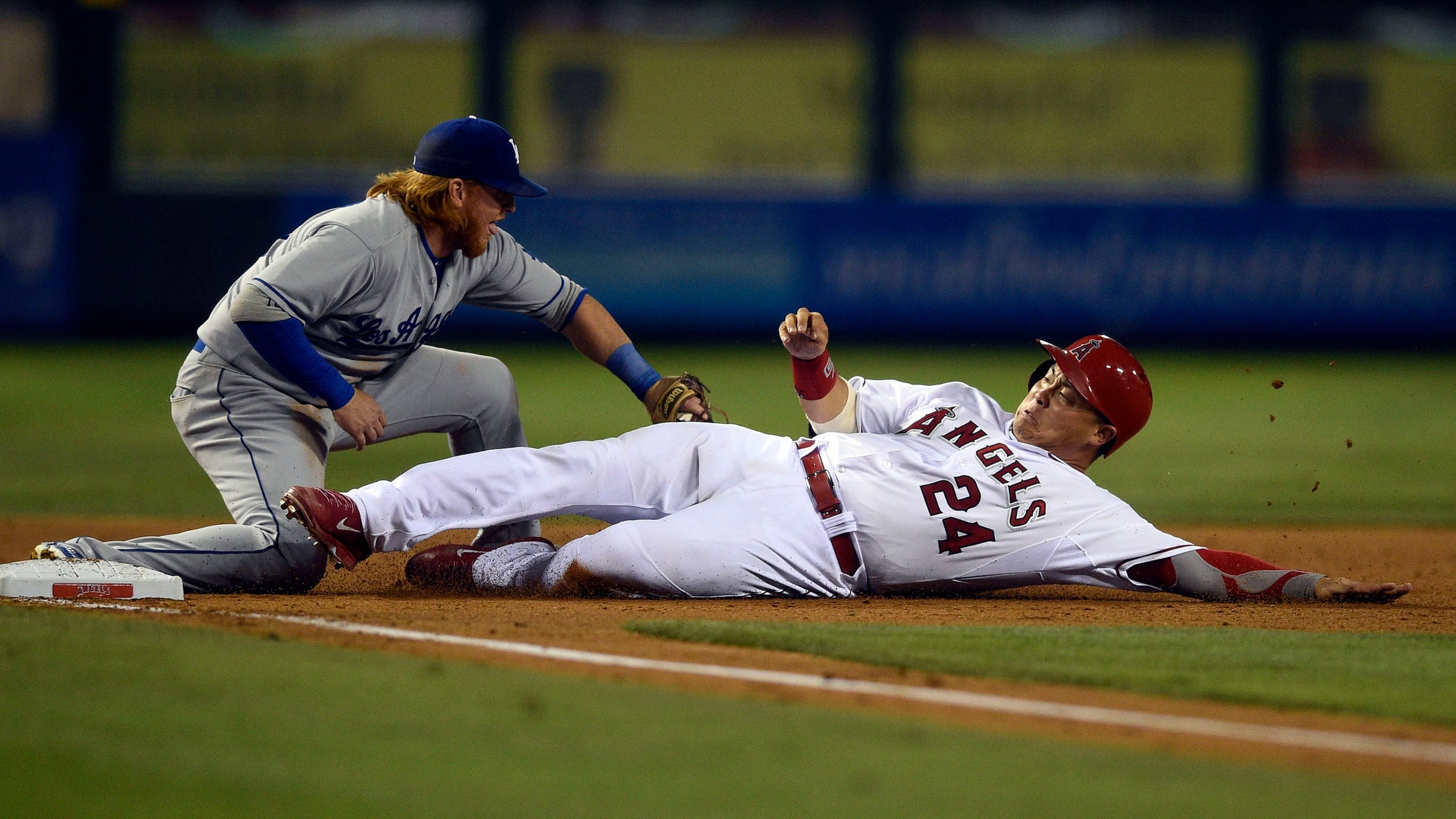 How the Angels lost (8/6): Kemp's HR changes course of Game 3
BY foxsports • August 7, 2014
How the Angels lost: Vintage Dan Haren was on display Wednesday night at Angel Stadium as the right-hander snapped his skid of five straight losses with a dominant outing in the third game of the Freeway Series. Haren was nearly perfect in the 2-1 Dodgers' victory. 
The Angels failed to capitalize on the few chances they had against Haren and the Dodgers'  bullpen.. 
"It looked like he was working both sides of the plate and had the ball down and elevated what he wanted to," Angels manager Mike Scioscia said. "It just looked like he was hitting his spots tonight and we didn't barrel up too many balls."
For the second game in a row, it came down to the final batter. Kole Calhoun led off the bottom of the ninth with a single and promptly stole second base. But Kenley Jansen then retired rest of the side, getting Josh Hamilton to swing at the high cutter for his 32nd save of the season.
The Dodgers now lead the series 2-1.
Stud of the game: Haren (9-9) looked less like his recent self and more like the Haren of old after a stretch of dismal starts. 
In his previous five, Haren had gone 0-5 with a 10.03 ERA. After his last one, he positively was despondent, completely at a loss as to why he couldn't throw strikes. But Haren carried a perfect game through five and 1/3 innings, giving up only one earned run on three hits while striking out five. 
His old catcher Hank Conger broke up the no-hit bid with a single in the sixth, and the former Angel exited one batter later to an ovation from both fan sets of fans.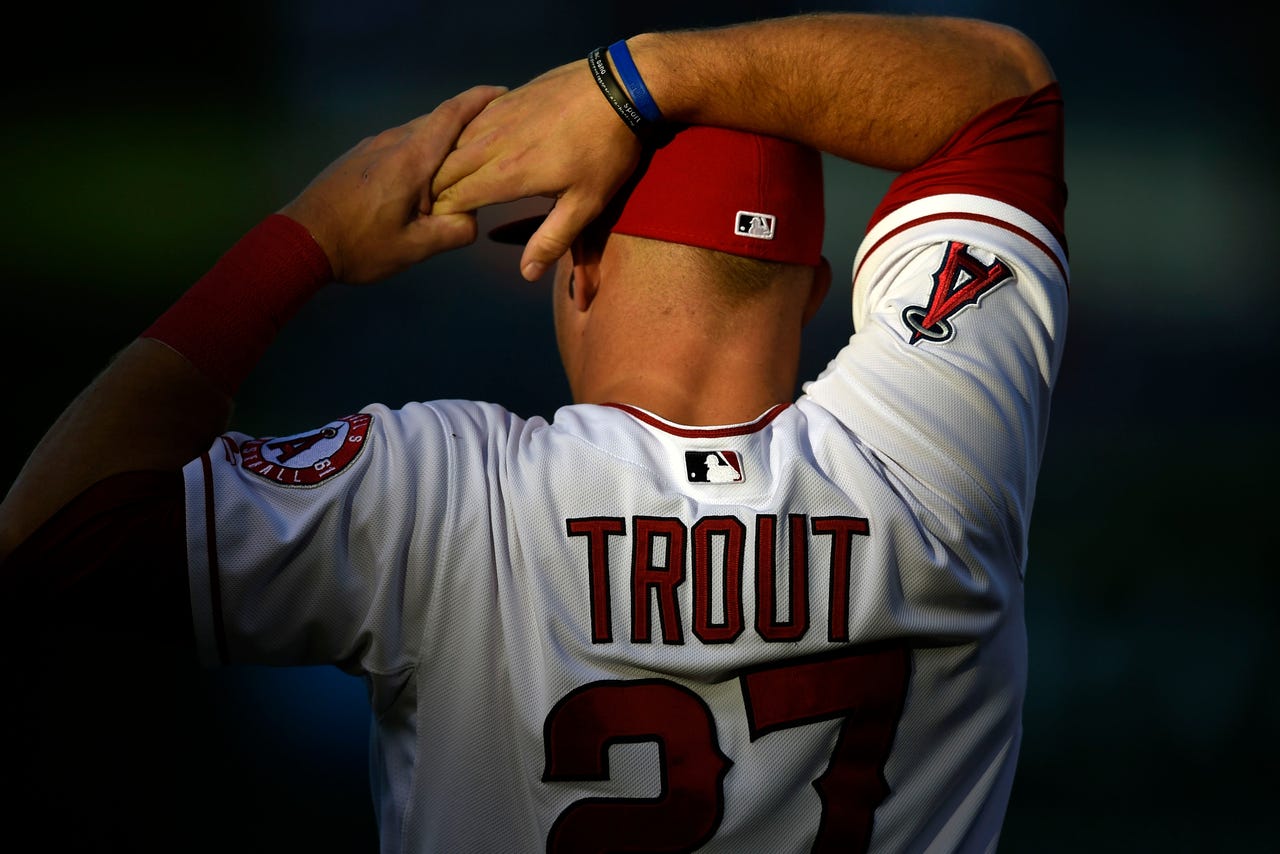 Freeway Series Game 3 notebook: Happy birthday Mike Trout
"I had the chance to catch him a lot when he was with us and he's crafty, he knows what he's doing," said Angels catcher Hank Conger. "With a guy like him, you kind of disregard past starts. Any day he could kind of step on the mound and do what he did tonight."
Dud of the game:  Hamilton struck out when it mattered the most. 
Key moments: Matt Kemp's leadoff home run in the second inning off of Matt Shoemaker (9-4) changed the course of the game, as he then became erratic and gave up another.
He failed to get an out until the fifth batter in the inning and  issued two rare walks. But it could have been worse, as Shoemaker recovered and stranded the bases loaded. 
"Kemp, to lead off the inning, if I get him out that whole inning is probably different," Shoemaker said. "Later on in the inning, give up a couple hits. It was good though, to get out of that jam and end up where I was."
Shoemaker lasted six innings, giving up only the two second-inning runs. 
Key stat: Trout went 0-for-4, ending his interleague hitting streak at 20 games. 
They said it: Whatever Haren had been doing prior to Wednesday, it hadn't been working. Late night "Seinfeld" reruns may have given him some inspiration.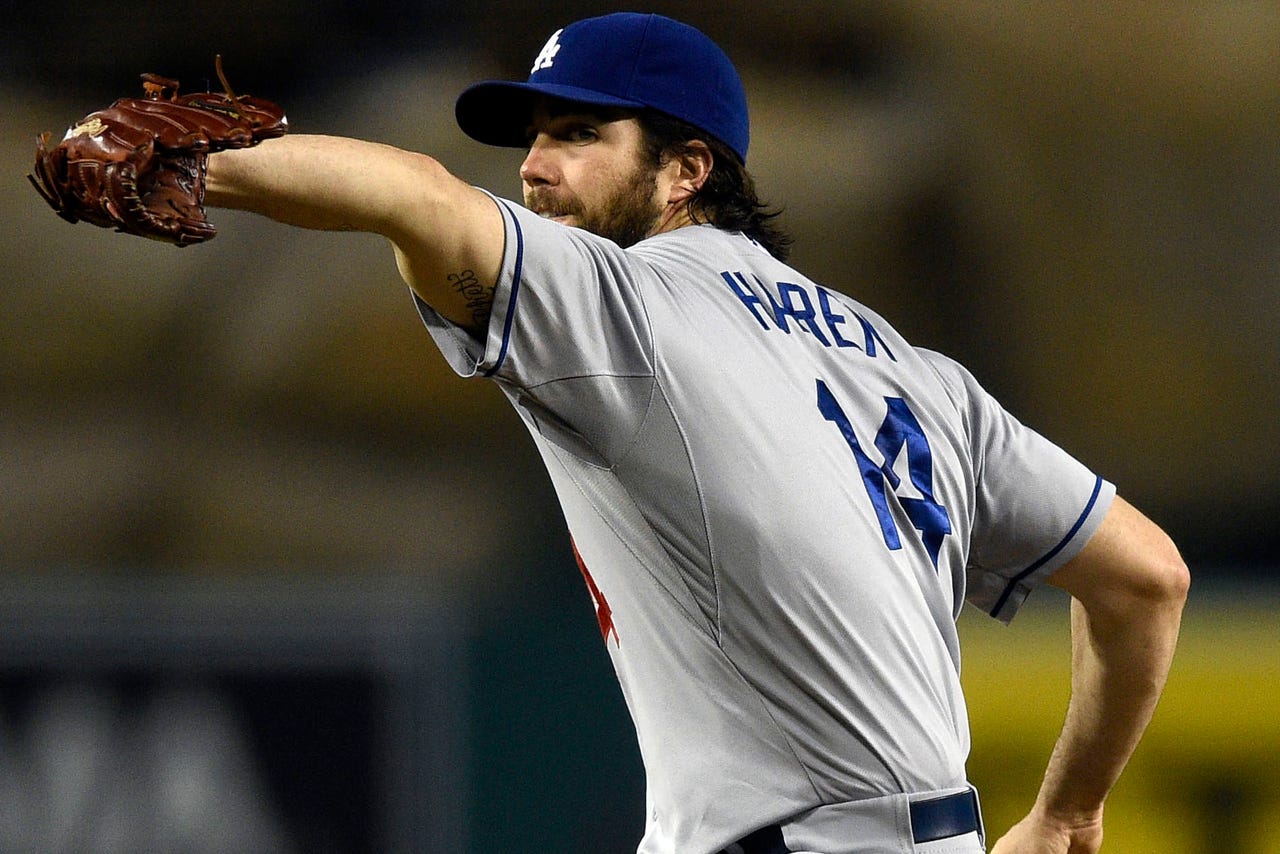 Haren snaps out of funk: 'I didn't want to be just the weak link'
"I told someone in the outfield yesterday I was just going to do a George Costanza: Whatever my instincts aren just do the opposite," Haren joked. "Maybe that would work." 
To give you an idea of just how difficult this stretch has been for the veteran right-hander, when asked if he thought about pitching a perfect game, he said he was just trying to pitch a perfect inning. 
What's next: The final game of the four-game series will feature lefties C.J. Wilson and Ryu Hyun-Jin going to battle at Angel Stadium. Wilson was pounded last week in Tampa Bay in his first game off the disabled list, while Ryu has won three of his last four for the Dodgers.
The series finale once will again be on FOX Sports West.
---