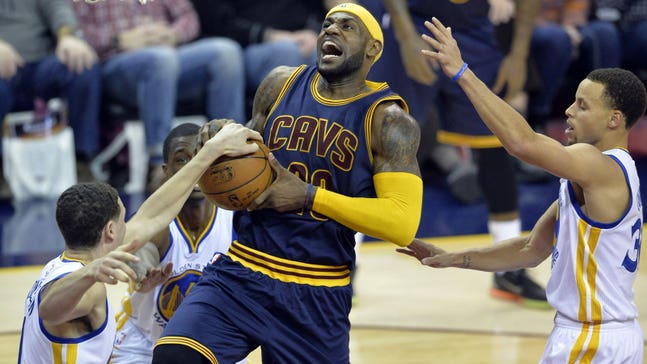 How did LeBron fare in NBA MVP voting?
Published
May. 4, 2015 12:27 p.m. EDT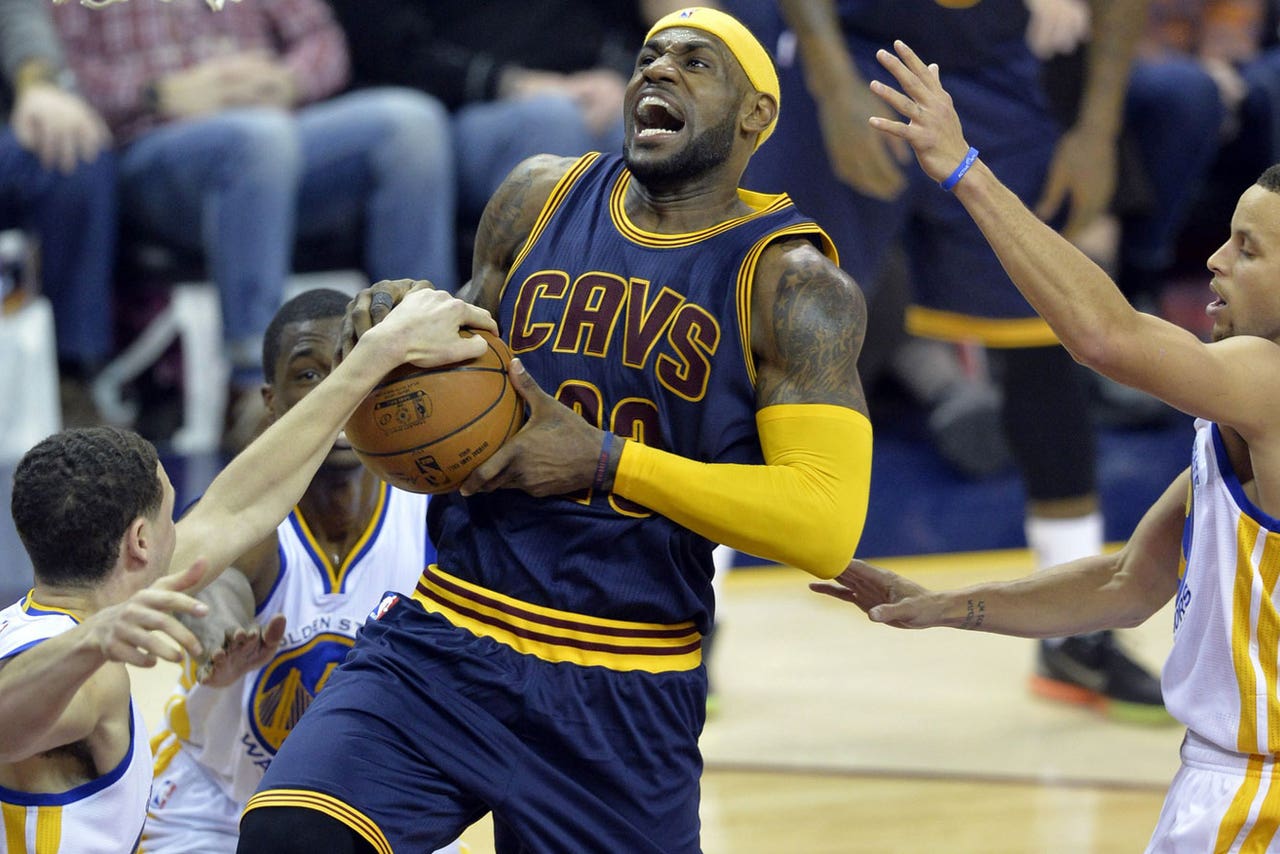 LeBron James has won the NBA MVP award four times but this year it was time for new blood to take the crown.
Golden State Warriors guard Stephen Curry was announced as the winner Monday morning, receiving 100 of 130 first-place votes.
James came in third, following Curry and Houston Rockets guard James Harden, accumulating 552 points in the results with five first-place, 12 second-place, 62 third-place, 32 fourth-place and 12 fifth-place votes.
Seven ballots did not include James' name.
The five first-place votes for James came from FOX Sports Ohio's Fred McLeod, the Akron Beacon Journal's Jason Lloyd, Bill Land of FOX Sports Southwest, Mark Boyle of 107.5/1070 The Fan (in Wisconsin), and Scott Hastings of Altitude Sports & Entertainment (in Denver).
Here are the full voting results: http://ow.ly/Muxxy
James and the Cleveland Cavaliers begin their second-round series against the Chicago Bulls. Coverage begins on FOX Sports Ohio with pregame at 6:30 p.m. and postgame following the final buzzer.
---