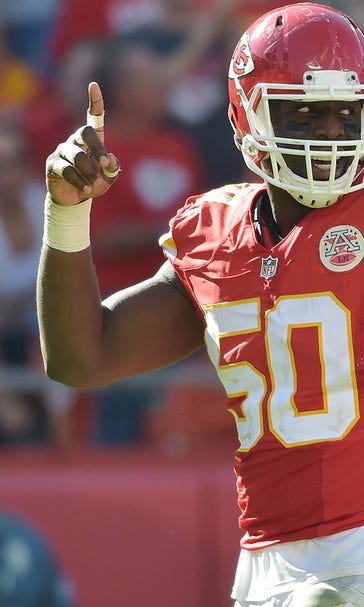 Houston may be MIA, but the dude just posted a video in which he benches a fifth of a ton
April 20, 2015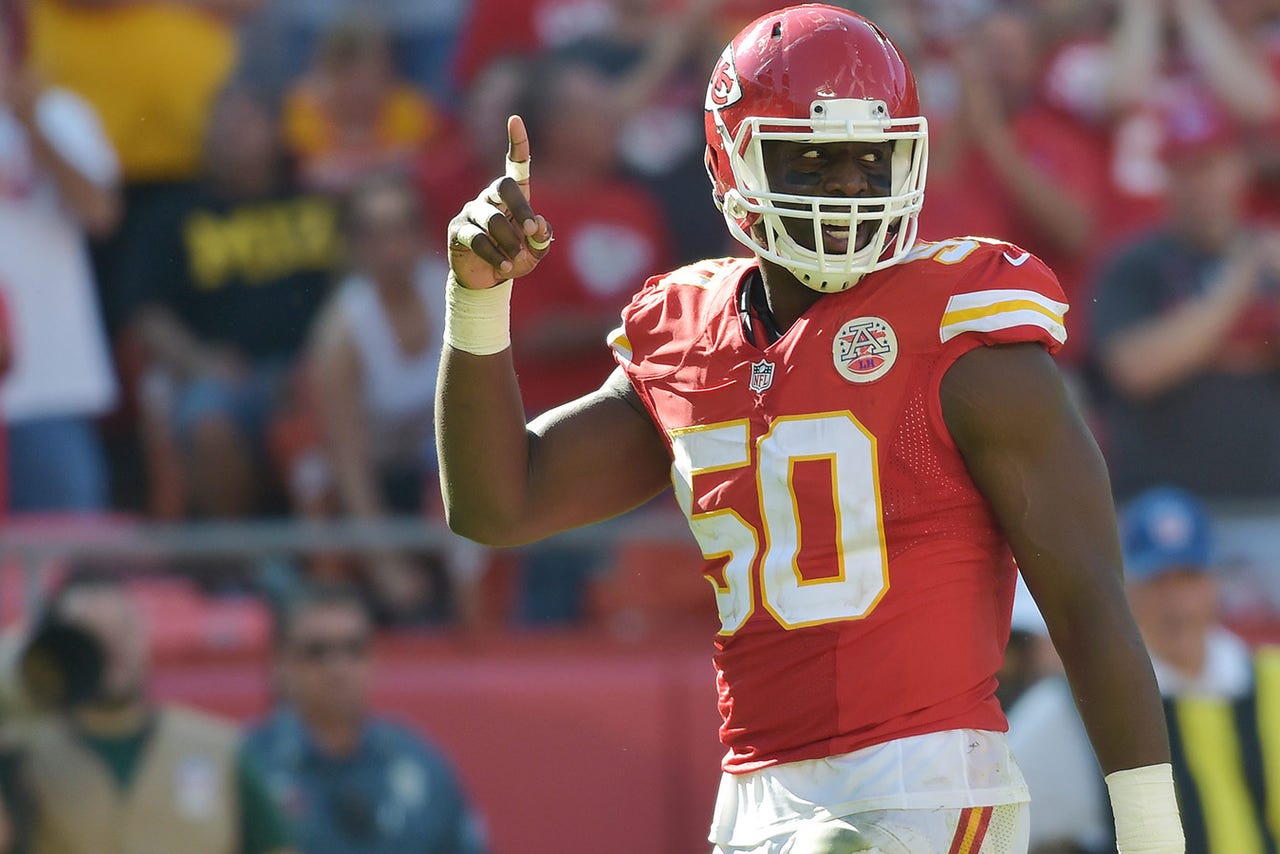 KANSAS CITY, Mo. -- If it's July, panic. If it's August, sweat buckets. If it's September, storm the gates.
But it's April. It's Justin Houston.
We're here. He's not. Put down the cantarella. We've sung this song before, and every Kansas City Chiefs fan with a voice left to shred joined in on the last verse. Hold me closer, Tiny Sackmaster.
"I would probably say it will probably be similar to last year until things get worked out," coach Andy Reid said in a news conference that kicked off phase one of the Chiefs' spring offseason program. "I think they'll get worked out."
Did somebody say "worked out"? Because while 14 of his teammates met with the media, one after the other, in a quick conga line inside the team's training complex, Houston was tweeting this to the masses:
Just to be clear: That's 315 pounds -- 15.8 percent of a ton -- going up and down at least 12 times.
So, yeah. Man isn't binge-watching "Daredevil" while pounding Cheetos in his downtime. Or if he is, we'll have what he's having.
"I ended up speaking to Justin, we're real tight," second-year outside linebacker Dee Ford offered Monday.
What did he say?
"'Hey, how you doing?'"
The scribes cracked up over that one.
"He's working," Ford continued. "You know what I mean? He's working. That's all we can do this offseason, is work."
Or panic. A year ago at this time, Houston was 25 and coming to the end of his rookie contract without a proper payday in sight. He stayed away. When he finally showed up for preseason camp in St. Joe, he was contrite, humble, determined, and spent the next five months breaking Derrick Thomas' hallowed single-season franchise sack record (22).
Long-term extension talks continued to hit icebergs, and the Chiefs -- as expected -- stuck the 26-year-old Georgia native with the franchise tag early last month. When the voluntary spring workouts started Monday, Houston -- as expected -- was elsewhere. Nothing to see here, really.
The scuttlebutt late last week was that talks between the two sides are, at present, either dead or nonexistent, depending on your source. The club has until July 15 to work out a multi-year deal, or else it has to wait until after the regular season to pick up the puzzle pieces again.
The Chiefs have put a one-year tender worth a reported $13 million and change on the table, if Big 50 wants it. Most guys do, but not before a few months of strategic pouting first. Par for the discourse.
"I think both sides want to be here, (despite) whatever's said," Reid said. "I know how the jockeying has been. I've been in this long enough to understand how it all works out when you're dealing with negotiations, particularly with a good player. They will come to a number that's good for both sides. It'll all work out and he will be here for a long period of time."
Optimistic? Maybe. And, to be fair, perhaps the Chiefs could have made a more vigilant effort to get in front of this thing instead of being run over by, say, the six-year, $114 million contract Miami just handed Ndamukong Suh. Of course, by the same token, it takes two to tango, and these are the chess games that can drag.
"I probably shouldn't talk about guys that aren't here," veteran inside linebacker Derrick Johnson opined. "But when the season hits, we'll have all our bullets."
So, for now, let's all pinkie swear that we'll stop sweating them.
"I've been doing this a long time. I know the business and know how it works," Reid continued. "I'm not as close into working with the personnel side as what I used to be and having to deal with all the negotiations. But I was in enough of them to know, for 14 years there, how that works. I have complete trust in (general manager John) Dorsey and his guys, Trip (MacCracken) and Brandt (Tilis), they will get it done. That's how it works.
"I know that on the other side, that Justin will work his tail off because that's the way he's wired. He's going to make sure he's ready to go when the time comes."
And, as if on cue, Houston tweeted this out on Monday, too:
Unless it's some sort of special effect from Lucasfilm, that looks an awful lot like a bad dude, an angry dude, benching 425 pounds. Somebody pass the Cheetos. This is starting to get good.
You can follow Sean Keeler on Twitter at @SeanKeeler or email him at seanmkeeler@gmail.com.
---