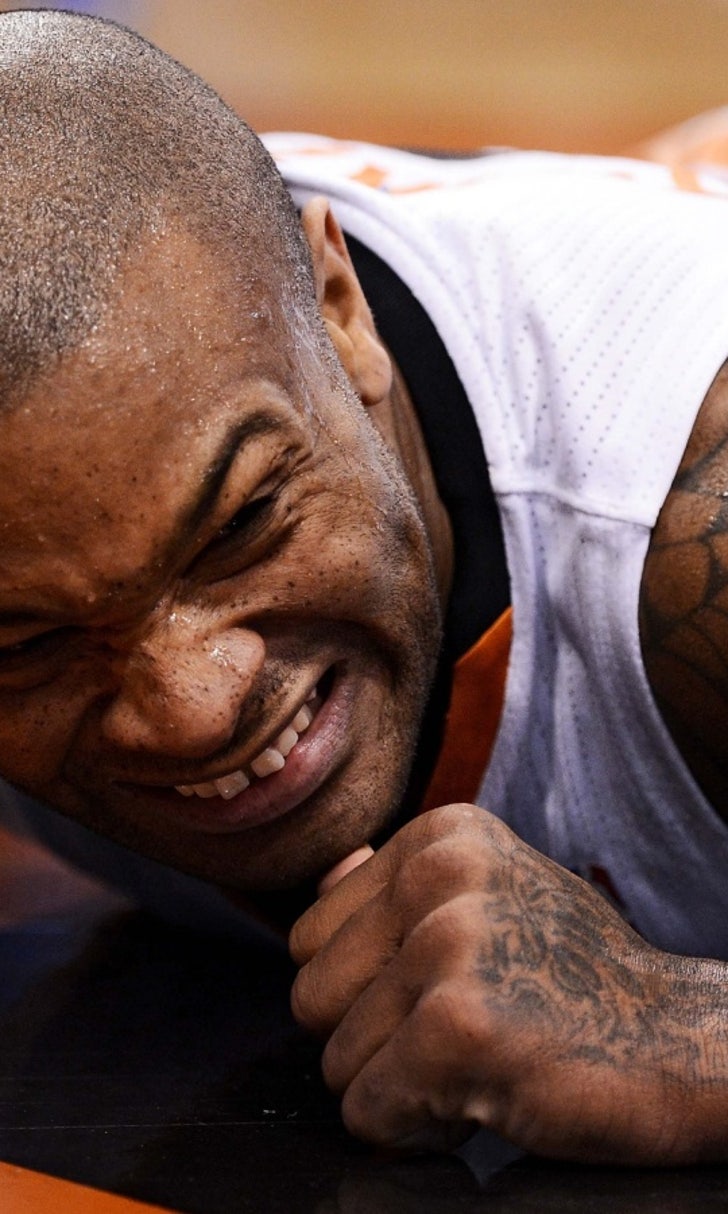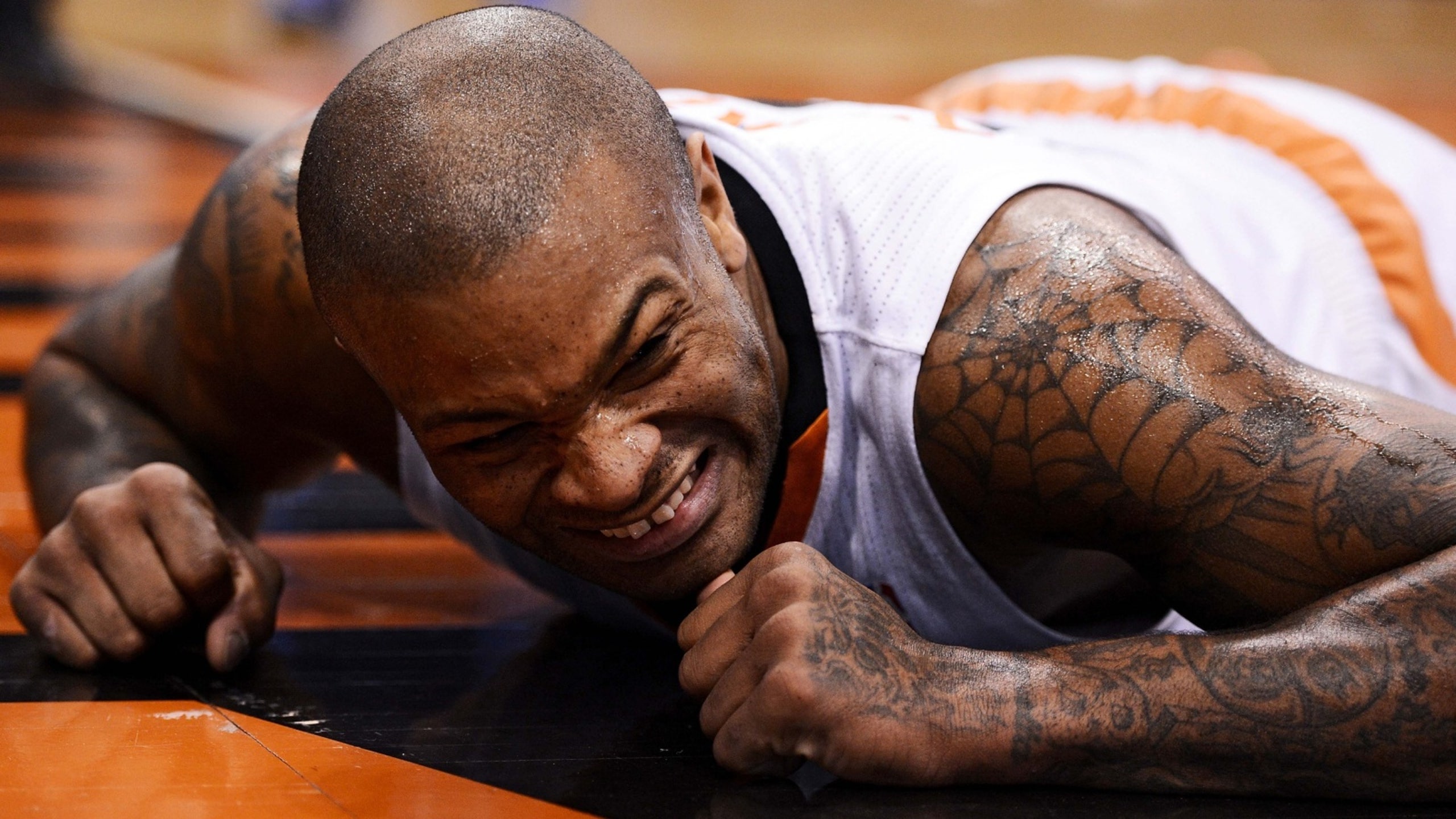 Hot Suns bury Mavericks with 15 3-pointers
BY foxsports • December 21, 2013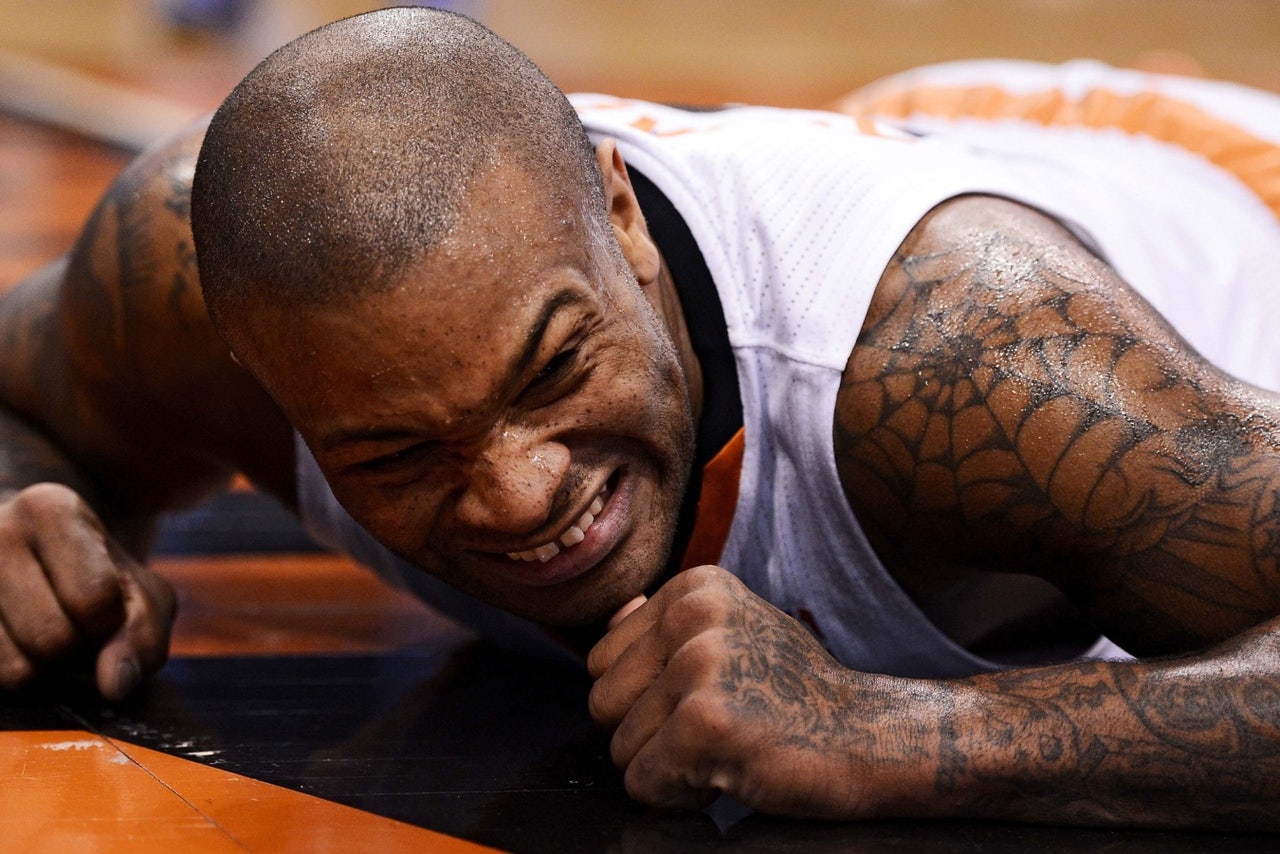 PHOENIX -- First-year Suns coach Jeff Hornacek was one of the NBA's best shooters in his playing days. His team did him proud Saturday night.
Phoenix matched its season-best with 15 3-pointers -- in 30 tries -- to beat the Dallas Mavericks 123-108 in the surprising Suns' highest-scoring game of the season
Five Phoenix players made at least two from beyond the arc.
"Offensively, it was probably our best game," Hornacek said.
Eric Bledsoe was 3 of 4 on 3s and scored 25, Gerald Green made 4 of 8 3s en route to 22 points and Channing Frye sank 4 of 6 3s and scored 18 in the Suns' seventh win in their last eight games. P.J. Tucker was 2 of 3 from long-range and scored 16. Marcus Morris made 2 of 3 3s.
"If you share the ball, then everybody gets a feeling of confidence that is way up," the Suns' Goran Dragic said. "We are shooting the ball well. This is so much fun, playing like that. Everybody is on the same page and when we play like that I think it's hard to stop us."
Dirk Nowitzki scored 21 points, and Monta Ellis and Brandan Wright had 19 apiece for the Mavericks, whose only lead of the night was 2-0. The 123 points were the most allowed by Dallas this season.
Both teams were playing on consecutive nights. The Suns rallied from 21 down to win at Denver 103-99 on Friday night and Dallas lost 109-108 at home to Toronto in overtime.
The Mavericks were 3 of 17 on 3s, getting outscored 45-9 from 3-point range. Dallas lost despite a 62-36 advantage in points in the paint.
"Every time we got close they knocked in a 3," Wright said. "They shot the lights out."
Bledsoe said that teams are beginning to zero in on him and fellow guard Dragic, and that leaves shooters open. When those shots falling, life is easy in the Suns' freewheeling style.
"It opens up everything," Bledsoe said.
The Suns set the long-range tone from the start.
"They came out firing on fire," Ellis said.
Phoenix made 7 of 10 3-pointers in a season-high 38-point first quarter, leading 38-25. Green led the way going 3 for 3.
But the Mavericks methodically made their way back into the game, using a 6-0 spurt to cut it to 56-54 when Wright blocked Bledsoe's layup try, leading to Ellis' dunk with 1:30 left.
Dragic somehow drove the length of the court in 2 seconds to put the Suns up 63-58 at the half.
Miles Plumlee's dunk on a fast-break lob from Bledsoe highlighted an 8-0 spurt that put Phoenix up 83-71 on a reverse layup by Markieff Morris with 4:22 left in the third quarter. Again, Dallas clawed back, cutting the lead to 83-78 on DeJuan Blair's inside basket with 2:03 to go in the quarter, but Bledsoe sank a 3, Plumlee dunked and Green made his final 3-pointer of the night to put Phoenix up 91-82 entering the fourth quarter.
Marcus Morris opened the fourth quarter with a 3 to put the Suns ahead 94-82, then Dallas' 37-year-old Vince Carter made a 3-pointer and drove the lane for a dunk, leading to an immediate timeout by Hornacek. Right after that, Markieff Morris sank a 16-footer and Bledsoe drove for a layup to boost the lead back to 98-87.
Dallas cut it to 100-94 when Ellis made one of two free throws with 8:31 left, but Frye sank a 3, Markieff Morris made a 16-footer and the Suns led 105-95 with 7:16 left. The Mavericks got no closer than eight again. The final margin was Phoenix's biggest lead of the night.
"I think our biggest challenge right now is to stay disciplined in some defensive situations," Dallas coach Rick Carlisle said. "We've had too many gambles, too many bad fouls in late shot clock and too many things that lead to chain reactions that we've got to eliminate."
---