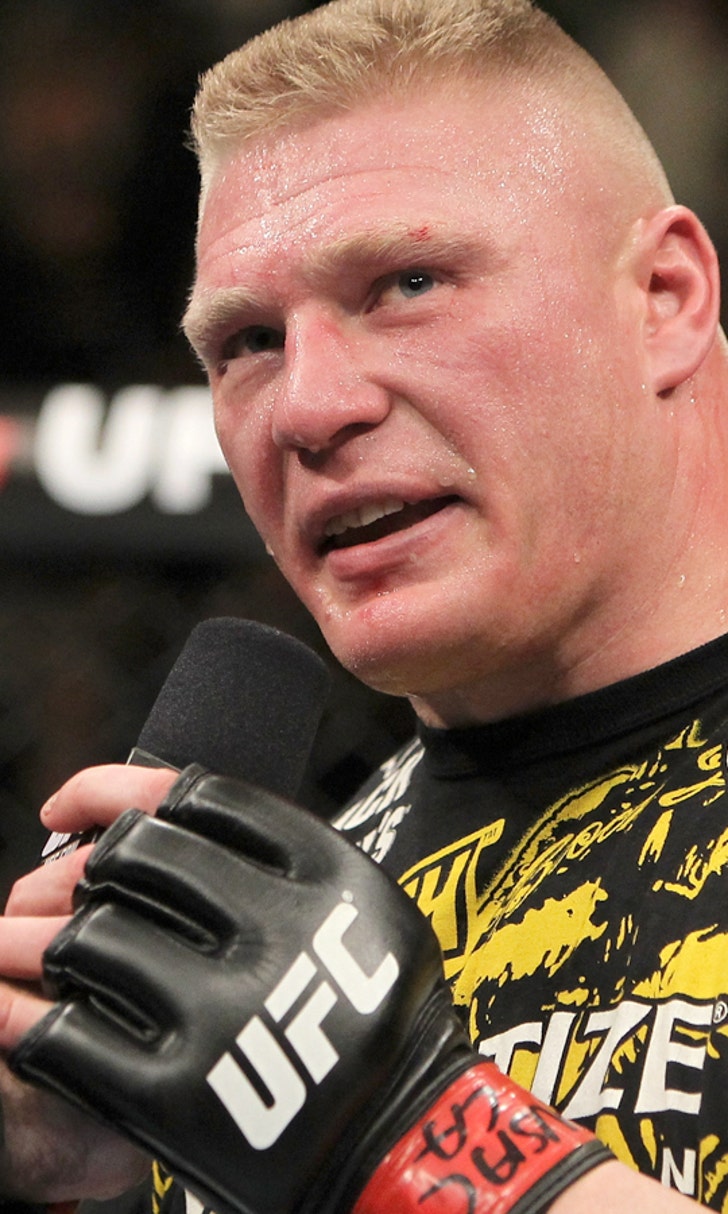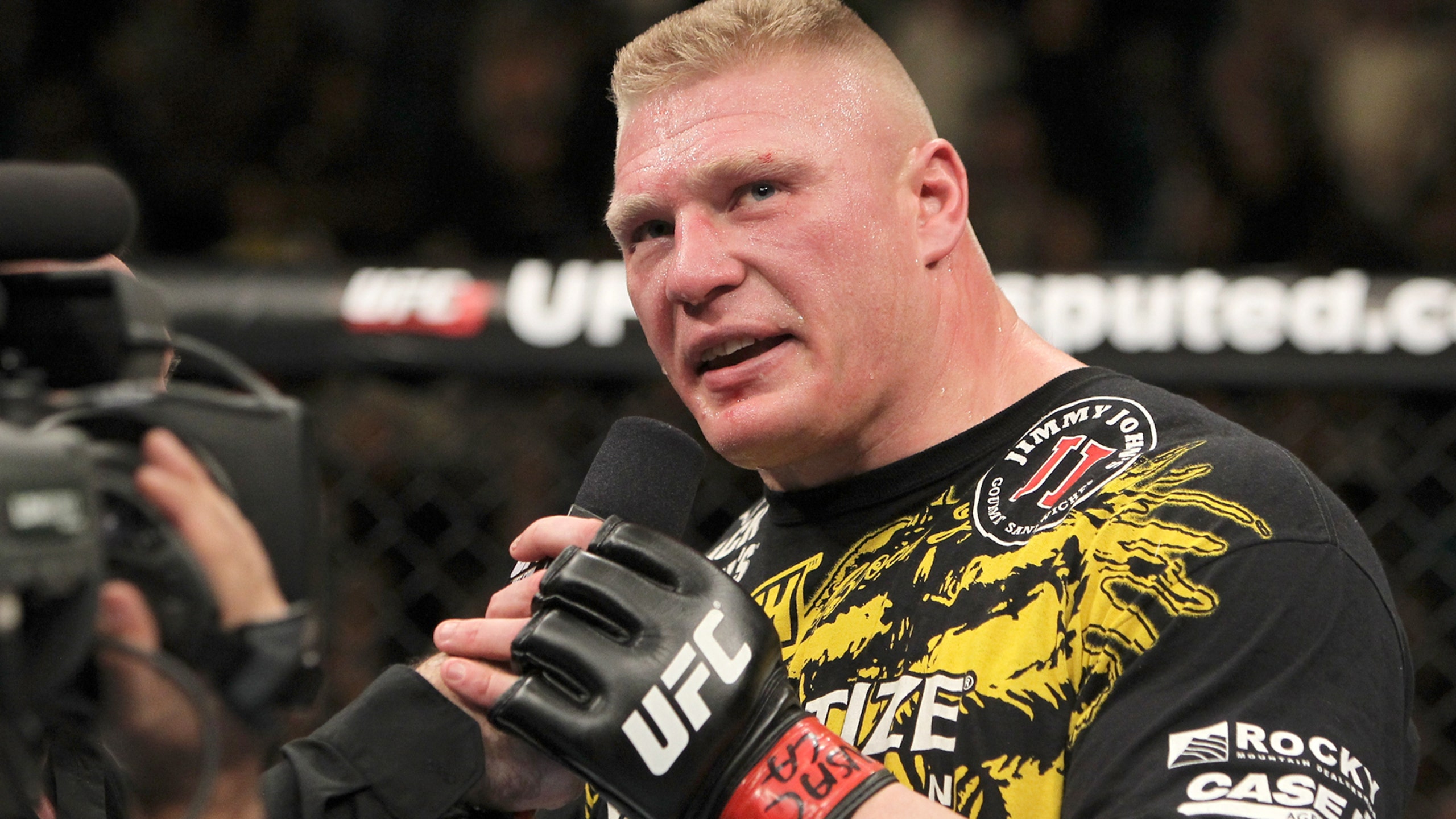 Horseshoes and wolf tickets: The five most significant rips in UFC history
BY foxsports • February 19, 2014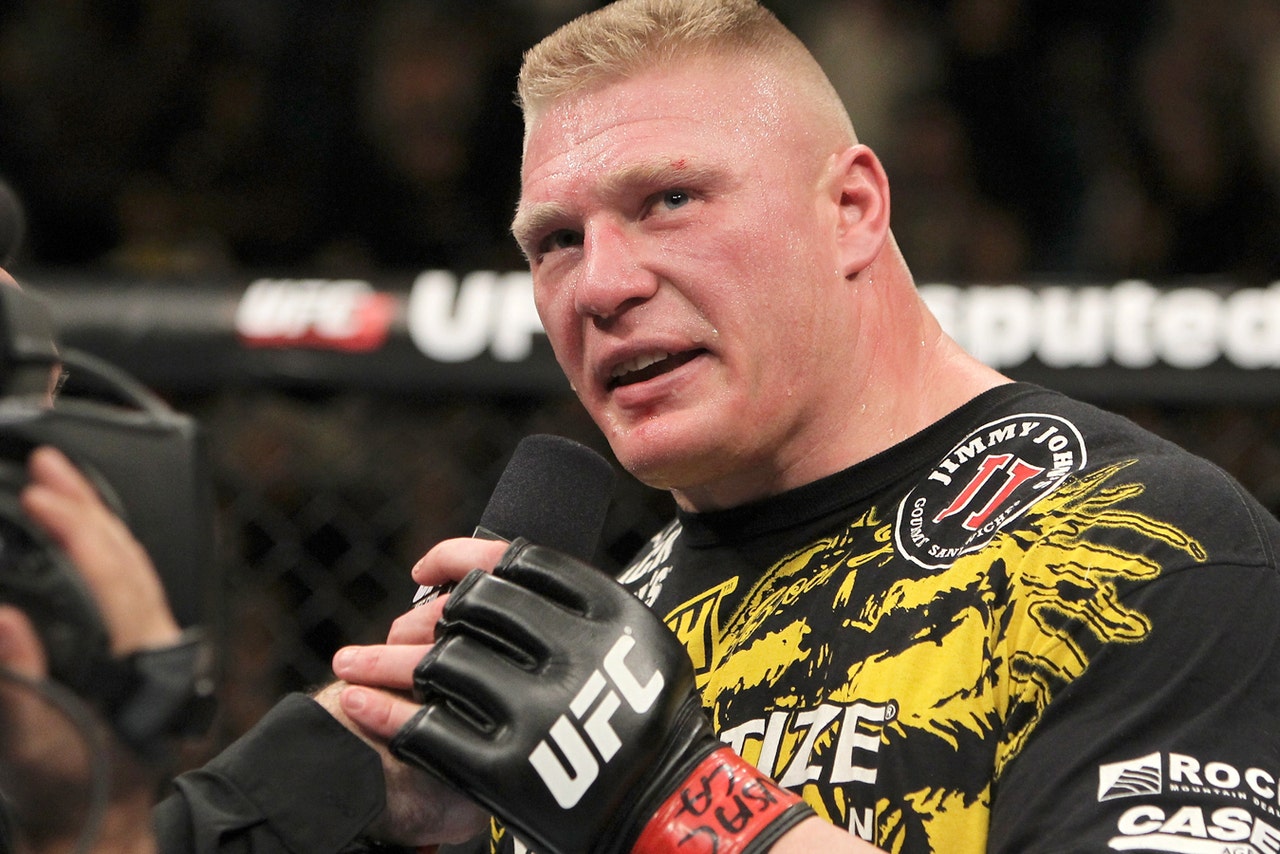 Wanderlei Silva went a little out of character this week. In an interview with MMA Fighting, he joked that maybe Chael Sonnen uses testosterone usage therapy, because he "can't get it up."
Awesome.
Sonnen has been sauteing Silva for years with nary a clever response back. Wanderlei's quip was hardly high-brow, but it made us chuckle and gave us a little inspiration, too.
What have been the best rips in UFC history? Now, some guys talk trash before -- and sometimes even after -- every fight. So these insults have to be significant. They had to have some gravitas, some effect. They have to catch your eye and also leave a lasting impression.
Here are the top five we came up with:
5. 'Pampered the f**k up'
Nick Diaz and his incredible, meandering media conference call essentially made UFC 158 one of the biggest pay-per-views of 2013 all by itself. After Georges St-Pierre admitted to never tweeting a day in his life -- his team does it for him -- Diaz blew a gasket, accusing St-Pierre of being pampered.
"I hope so motherf****r if I had that much money I'd be f***ing pampering myself the f***k up. I'd be having motherf****rs pampering my s**t left and f***ing right. There would be motherf***ers every hour on the hour showing up to pamper me out," Diaz yelled into his phone.
Diaz also reinvented the phrase "wolf tickets" before the very same fight. Just phenomenal stuff and the very essence of who Diaz is. It was raw, it was real and it prompted GSP to fire back that Diaz was "an uneducated fool." It takes a lot to get under St-Pierre's skin. Nick succeeded and the fans ate it up.
4. Bringing down the (White) House
No one knew who Jacob Volkmann was before UFC 125 in 2011. No one cared, either. Afterward? He got the attention of some very powerful people. Any time the Secret Service are alerted, you talked some serious friggin' trash.
In a postfight interview with a baby-faced Ariel Helwani, Volkmann basically challenged President Obama to a fight, saying "he's not too bright."
"Someone's gotta knock some sense into that idiot," Volkmann said.
The duller-than-watching-paint-dry lightweight was lucky he lives in the good ol' US of A, otherwise he would have never been heard from again after those remarks.
Oh, right. He never was heard from again. But that's more of a commentary on his irrelevancy in MMA than anything he told a guy with a microphone.
Anyway, Volkmann got a visit from the Secret Service afterward and even lost his job as a high school wrestling coach. He never did get to fight Obama, but he probably wouldn't have been able to finish him anyway.
3. A star turn
People sometimes forget that Georges St-Pierre got a shot at the UFC welterweight title way back in 2004 against Matt Hughes and failed. It took GSP two years to get another crack at the belt, long before he was a massive UFC superstar.
In March 2006, Matt Hughes beat BJ Penn and St-Pierre was set to get the next shot, coming off a groin injury. He met Hughes in the cage and told him "I am not impressed by your performance" in his fantastic French Canadian accent. It remains the best trash talk of GSP's career -- even though he apologized minutes later.
St-Pierre went on to win the title eight months later. He lost the belt to Matt Serra in his very next fight, but a star had already born. "I am not impressed by your performance" is still repeated quite a bit today, eight years later. Except now it's usually about the UFC's drug-testing policy.
2. Horseshoes and hand grenades
In most cases, you trash talk before the fight to sell more tickets. That's Combat Sports Promotion 101. But Brock Lesnar always did things his own way, didn't he?
After absolutely demolishing Frank Mir at UFC 100 in 2009, Lesnar took the microphone from Joe Rogan and proceeded to cut a promo befitting a former (and now current) WWE star.
"Frank Mir had a horseshoe up his ass," Lesnar said. "I told him a year ago. I pulled it out of him and I beat him over the head with it."
This wasn't just about the words. It was the facial expressions. It was Lesnar's headbutt of the cage and a close-up of his enraged face as he spit out his mouth guard. It was how Lesnar went over to Mir and, instead of giving up a hug, put a finger right in his face as if to say "Don't f*** with me."
Yeah, it was over the top. But the UFC misses someone who has that kind of charisma coupled with a mean streak and propensity for violence. His final line was pretty great, too.
Asked what he'd do after the fight, Lesnar replied, looking down at the Bud Light logo in the middle of the Octagon: "I'm going to drink a Coors Light. That's right a Coors. Bud Light don't pay me nothing."
1. 'You absolutely suck'
This isn't so much one instance of trash talk. More like two years worth.
Chael Sonnen's verbal warfare against Anderson Silva was at its best wildly entertaining and at its worst offensive. Either way, it was highly effective and it made Sonnen one of the biggest draws in the UFC.
Sonnen ripped on Brazil, Silva's mentors the Nogueira brothers and even poked fun as his wife, which did not make the then-UFC middleweight champion very happy. After beating Brian Stann to earn a second title shot against Silva, Sonnen grabbed the microphone and screamed: "Anderson Silva, you absolutely suck!"
Lesnar might have been a pro wrestler, but no one cuts a promo like Sonnen. Before his long rivalry with Silva, Sonnen was a middling 185-pounder. Few outside of hardcore fans knew who he was. He earned the title shot with his mouth and nearly beat Silva in their first fight, winning four rounds before getting caught with a triangle in the fifth.
Sonnen has backed up his words with toughness, if not championships. The Silva years made him a brand and he has parlayed it into a job with FOX and a boatload of money.
 
---