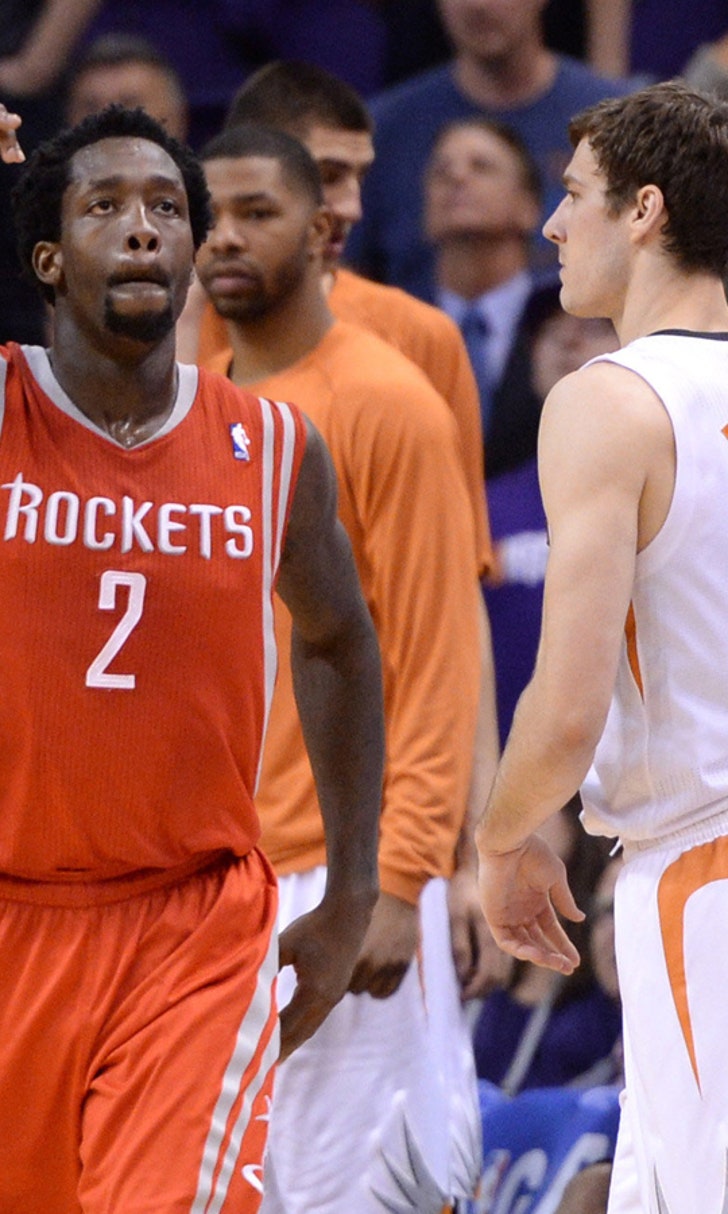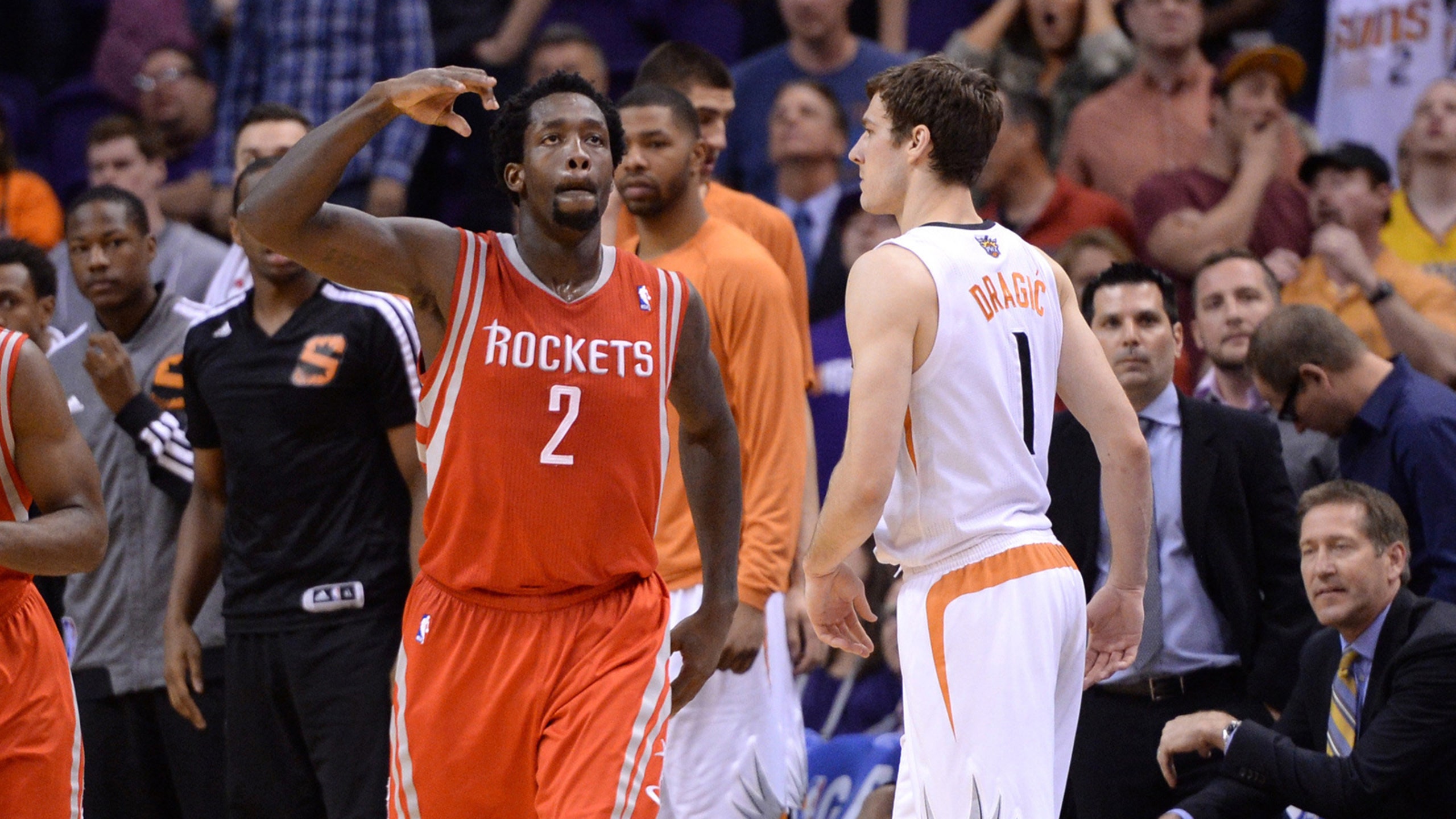 'Horrible' start dooms Suns as win streak ends
BY foxsports • February 24, 2014
PHOENIX -- The box score Sunday showed that the Suns overcame a lousy, mistake-ridden start against the Rockets, rallying from down 18 to go up 11 behind a career night from point guard Goran Dragic.
What didn't show up in the box score: the effects of the start that led to the Rockets' 115-112 win.
The Suns may have overcome the uncharacteristically sloppy start but found themselves drained late in the game, eventually succumbing to cold shooting and lackluster defense.
"We started the game off horribly," Phoenix coach Jeff Hornacek said. "They wanted it more in the beginning. They took it right at us, but then you're battling back."
The Suns looked comfortable on their heels, though. Dragic, trying to make up for a dismal performance Friday, sank five 3-pointers in the first half and finished with a career-high 35 points. Gerald Green also got hot and finished with 23 points.
But with under 12 minutes to play and holding a 94-83 lead, the Suns apparently had run out of gas from playing catch-up.
"We cannot afford to start games like that," Dragic said. "We were down 18, and it takes a lot of energy to come back, and after that probably your tank is empty in the fourth quarter."
The Rockets started running on the Suns and used a glaring interior advantage to construct their lead, outscoring the Suns 22-4 in the paint in the first quarter. By halftime, the Rockets owned a 40-14 advantage down low.
"They got a lot of easy baskets, especially uncontested shots and layups," Dragic said.
But rare is the night the Rockets aren't at an advantage in the paint with Dwight Howard, who accounted for 25 of Houston's 64 interior points. Only once this season had Phoenix allowed more points in the paint. Of the Rockets' 41 field goals Sunday, 32 came in the paint.
The obvious defensive deficiency made it hard not to wonder how the Suns might be positioned had they been able to acquire a big man with interior defensive skills at last Thursday's trade deadline. If Sunday was any indication, the weakness will be exploited further.
"They shot 52.6 percent from the field," Hornacek said. "You allow an opponent to shoot over 50 percent in your gym then you probably don't deserve to win."
Added Green, having been relayed Hornacek's take: "Jeff's absolutely right. When teams shoot over 50 percent, it's hard for any team to win, especially when it's the Houston Rockets. All they do is shoot 3s and dunk."
Despite the disadvantage in the paint and the horrible start, the Suns still had plenty of opportunities to pull it out. Their lead collapsed behind cold shooting, including a 0-for-7 effort from 3-point range in the fourth quarter.
"We missed shots tonight that we normally make in our sleep," Green said. "The Rockets just did an excellent job of finishing the game tonight."
The loss spoiled a dazzling performance from Dragic. In a red-hot first half, he set season highs for points in a quarter and points in a half.
"Goran put on a helluva show in the second quarter," Rockets coach Kevin McHale Said. "He was on fire."
Had Dragic not had to put the Suns on his back that way for such an extended period, they might have come away with a win. Despite the rally, players kept going back to the beginning to explain the end.
"We still shot ourselves in the foot if you look at (that start)," Suns forward P.J. Tucker said. "It was just really simple, easy stuff that would have prevented that 18-point lead they had."
Follow Tyler Lockman on Twitter
---