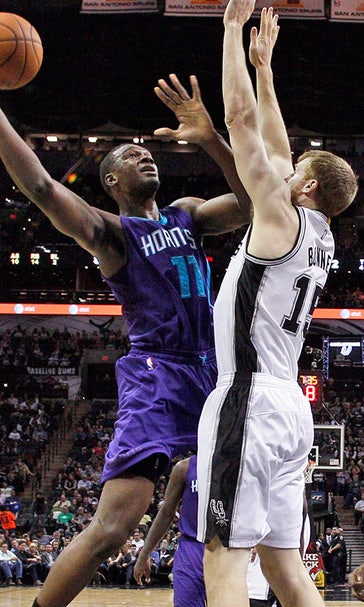 Hornets' Vonleh using late-season playing time as fuel for next season
April 10, 2015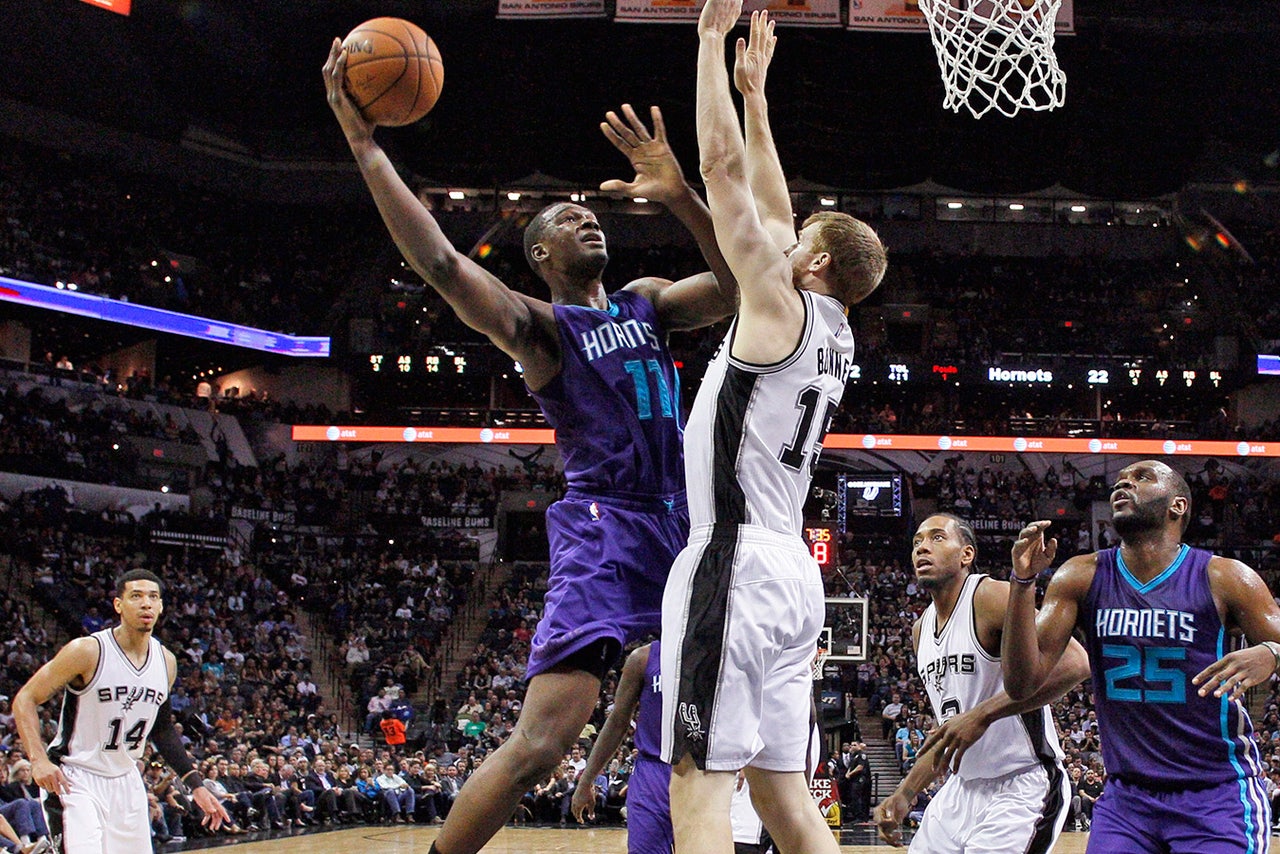 CHARLOTTE, N.C. -- Ever since Noah Vonleh decided to leave Indiana after only one year of college, things haven't necessarily gone as planned for the 6-fooot-10 forward.
After declaring for the NBA, he was projected to go has high as No. 4 in last June's NBA Draft. For one reason or another, he fell to No. 9, where there the Charlotte Hornets selected him.
Then came the preseason, where he sustained a sports hernia, which caused him to miss much of training camp, which practically guaranteed he'd get very little playing time early since he was brand new to the league and coach Steve Clifford's system.
But what he and others didn't necessarily expect was that for the entire season he'd rarely step foot on the court.
Heading into Friday, Vonleh had only played in 21 games, with five of his appearances coming within the last 10 days due to the injury of starter Al Jefferson. On the season, he's averaging less than eight minutes a game, and 2.4 points and 2.3 rebounds.
That's not exactly how he or others thought he's rookie season would develop.
"I thought I'd be playing a lot more, but I know I was the only lottery pick that went to a playoff team, so I knew that they already had their guys set and that they were bringing in veteran guys to help them make a better playoff push," Vonleh said. "I knew I was going to be the young guy on the roster and that I was going to have to fight for my minutes."
Then he added, "The sports hernia injury put me behind. That was a pretty tough hit."
But with an entire year basically behind him, these last few games will go a long way towards his progression for next season. He will have film of himself in which he can study, as well as the actual experience of having got meaningful minutes in games.
Even though he's played sparingly all season, Vonleh doesn't view it as a failure.
"This year has helped me a lot just by sitting back and watching Cody (Zeller) and Marvin (Williams) and just paying attention to defense and everything that's going on in the game so that when my name is called, I'll be ready to go," he said. "And getting more playing time is building more on-court confidence in me.
"There was no regret that I came out. I was pretty confident the whole time. I know my time is going to come. I'm a young guy. I'm just being patient and working hard and trying to get better every day."
He'll also have another year in the summer league in Las Vegas, which is a league for first- and second-year players. That will get him more needed minutes in the Hornets system. It will also let him see how much he's grown as a player over the past 12 months.
"It'll definitely be big for me to have a big summer this year so I can show them I'm ready to play a lot next season," Vonleh said.
---