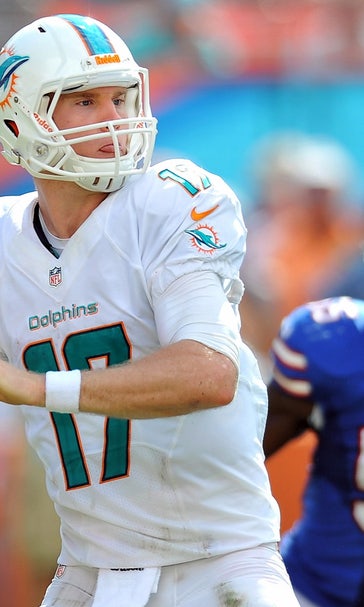 Hoping for playoffs, Dolphins look for revenge vs. Bills
BY foxsports • December 18, 2013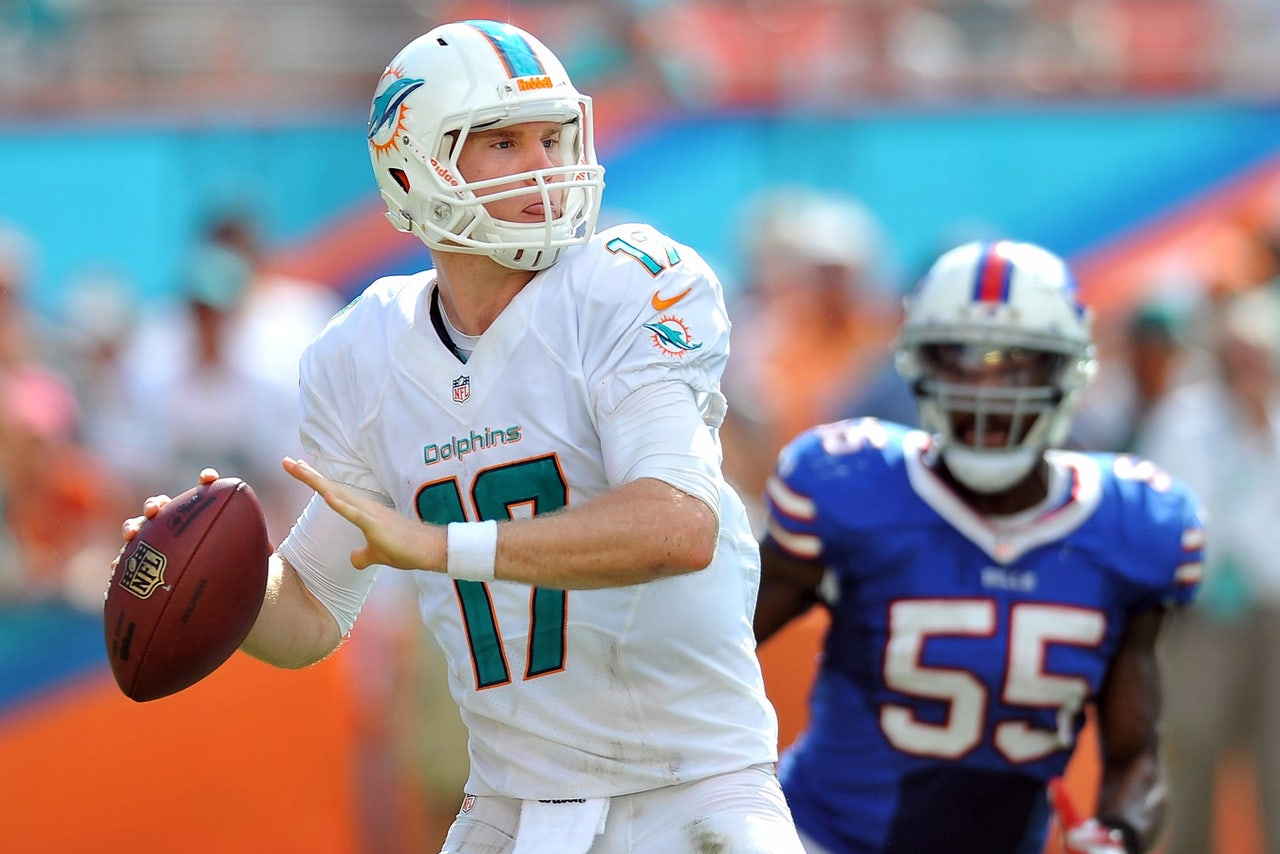 DAVIE, Fla. -- It's simple for the Dolphins: Win out and earn a ticket into the postseason for the first time since 2008 and second occasion in 12 seasons.
Standing in the way is a pair of AFC East divisional foes. The first -- Buffalo (5-9) -- beat the Dolphins 23-21 in Miami Oct. 20 with its third-string quarterback. The Bills play host Sunday afternoon.
"We're focused on the Buffalo Bills," head coach Joe Philbin said. "We already talked about it to the team. Good football team. All we have to do is throw in the tape of the last game against them, and we're gong to have to improve and play better."
In that matchup, Ryan Tannehill and the Dolphins got off to a rough start coming off a bye week. His first pass was intercepted and run back for a touchdown.
Miami rebounded and took a 21-17 lead into the fourth quarter. Yet while trying to preserve a lead late, offensive lineman Tyson Clabo got beat, allowing a sack and fumble. Seven plays later, former Dolphins kicker Dan Carpenter connected on the game-winning 31-yard field goal.
It marked the third loss during a four-game stretch after the team opened the season 3-0.
"Obviously two turnovers in the first three drives -- can't do that," Tannehill said. "They're a good defense and they play hard. It's going to be a good challenge."
Since then, the Dolphins (8-6) have won five of eight games, including a thrilling 24-20 victory over the division-leading Patriots this past Sunday.
Over the past seven games, they have not lost the turnover battle. Five times there was no differential between takeaways and giveaways.
Philbin acknowledged four keys to Sunday's game: stopping the run, tackling, pressuring the quarterback and getting off blocks.
"Overall, we can start fast," defensive tackle Jared Odrick said. "That was one of the emphasis today in the team meeting. It's really about starting fast. We let them get up on us too quick and that's something we have to avoid. And obviously finishing strong is a goal of ours as well in the fourth quarter. It's something we've been doing these last couple of weeks and need to continue to do so."
Thad Lewis, who went 21 for 32 with 202 yards and an interception in that Buffalo win, will play for rookie EJ Manuel, who has swelling in his left knee.
The Bills will also be without wide receiver Stevie Johnson, who has been excused to be with his family in California after the death of his mother.
"We know what we're getting," said cornerback Brent Grimes, who did not practice Wednesday but hopes to be back for Sunday's game. "(Thad's) a competitive guy that can make the throws, he's a run threat. He's athletic, so he presents a lot of problems. He knows the offense."
All season the Dolphins have focused on going 1-0 each week. These final two, however, mean a little more than the rest.
If Miami wins Sunday and the Bengals and Ravens both lose, the Dolphins would clinch the second AFC wild-card spot. But if the Dolphins and Chargers both lose and the Ravens and Bengals both win, Miami would be eliminated.
"I'm sure they would love to spoil this thing for us just like we would love to spoil it for them if we were in the same position," Clabo said. "It's going to be a hard-fought football game, no doubt. We expect we'll get their best shot."
---