Indiana Hoosiers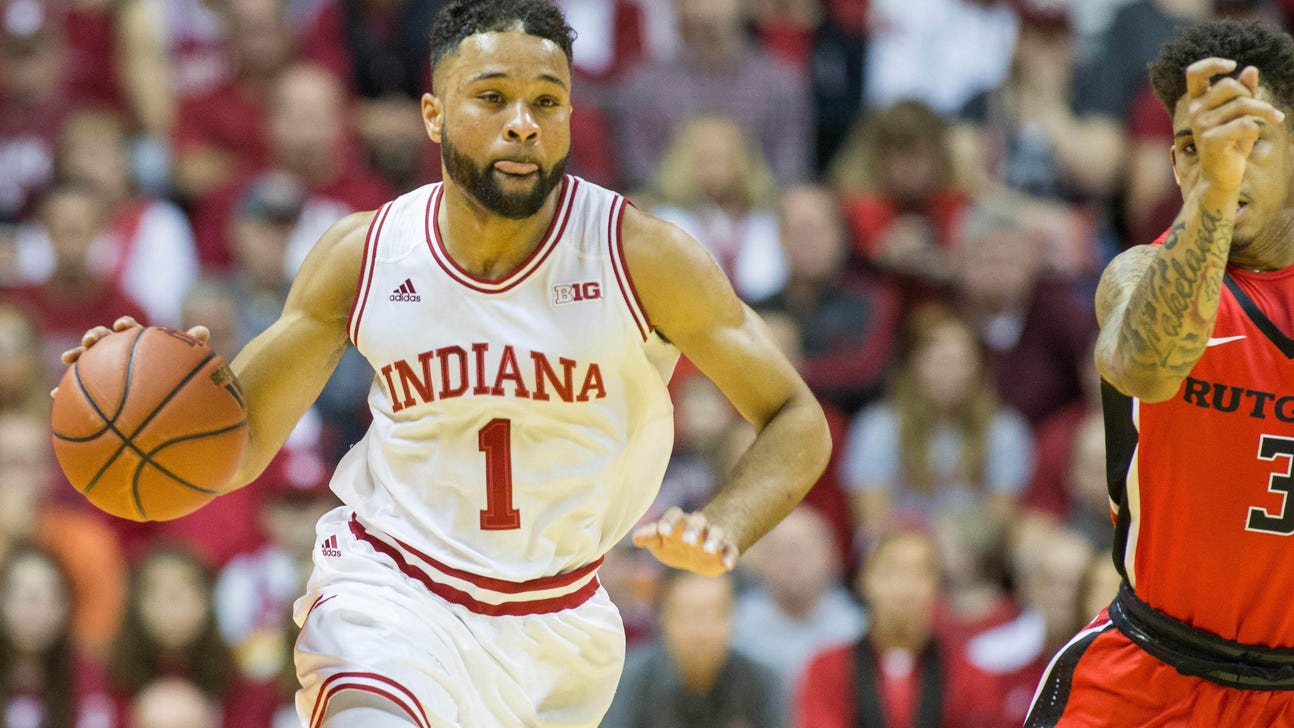 Indiana Hoosiers
Hoosiers use resurgent defense to whip Rutgers 76-57
Published
Jan. 15, 2017 3:25 p.m. ET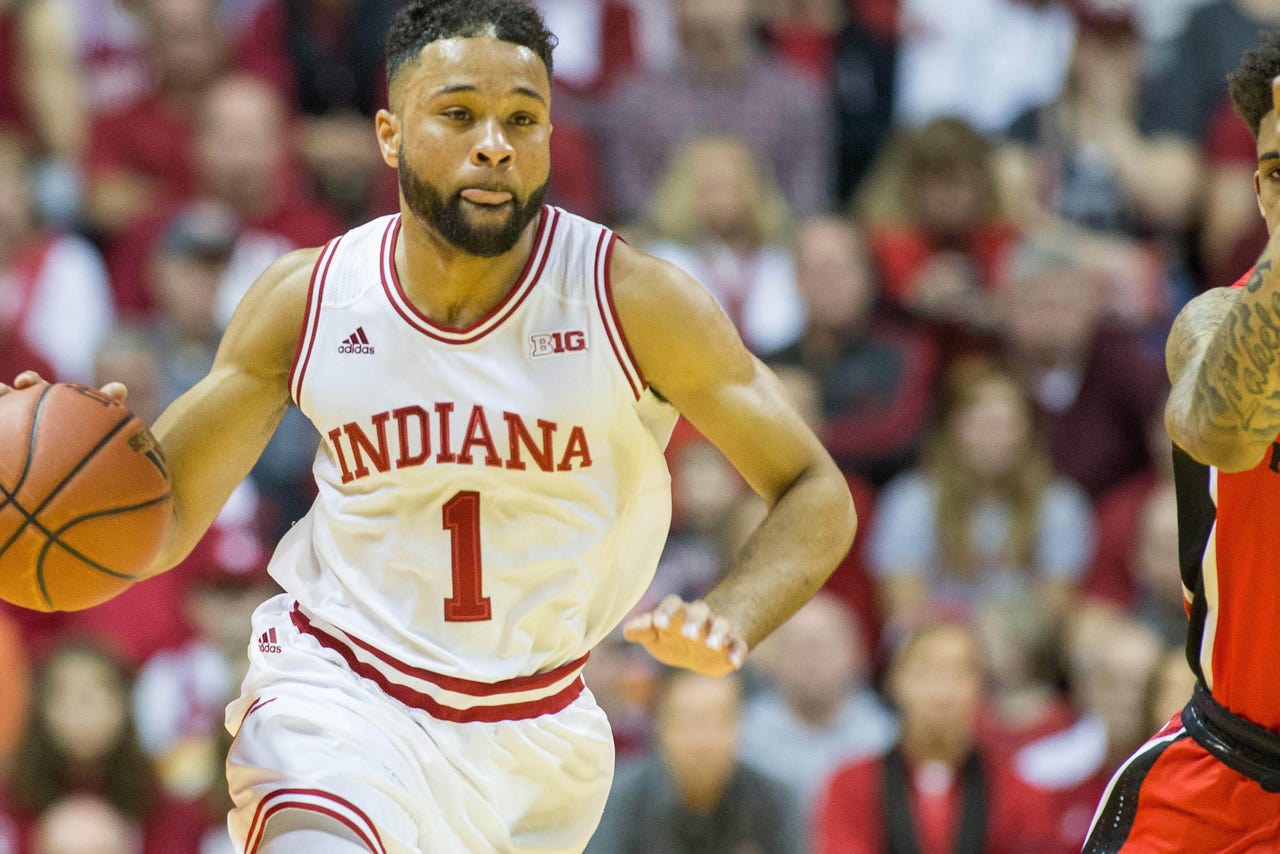 BLOOMINGTON, Ind. -- First, Indiana took care of the ball Sunday.

Then the Hoosiers got back to business.

James Blackmon Jr. scored 16 points, OG Anunoby added 11 points and seven steals and the Hoosiers used a 23-point scoring advantage off turnovers to blow past Rutgers 76-57.

"We wanted to be active, no question about it," coach Tom Crean said. "We wanted to set the tone with defense and we thought we did."

It's about time.

Since the defending Big Ten champions climbed as high as No. 3 in the Top 25 , fans have been mystified by Indiana's sudden struggles.

The Hoosiers (12-6, 2-3) dropped four of their previous five games primarily because of turnovers and a defense that wasn't playing well enough.

This time, they flipped the script.

Indiana had only one turnover in the first 16 minutes and finished with just 11.

Rutgers, meanwhile, committed 21 turnovers and was outscored 33-10 in transition. Indiana finished with 14 steals, easily a season best.

"We all tried to jump the gaps and be aggressive with our hands," Anunoby said after tying William Gladness and Jim Crews for the fourth-highest single-game steals total in school history."

The Scarlet Knights (11-8, 0-6) sure didn't make it easy early, though, jumping to a 15-6 lead just 6:34 into the game.

But Indiana roared back with a 20-3 run to seize control. After one more Rutgers basket, the Hoosiers scored 10 straight to make it 37-23 with 4:23 to play and Rutgers never challenged seriously again.

Corey Sanders scored 15 of his 17 points in the first half, and C.J. Gettys added 12 points and seven rebounds for the Scarlet Knights, who have lost seven straight overall and all five games in the Indiana series.

"When we're five-on-five, we can guard people and we talked about a lot about it," Rutgers coach Steve Pikiell said. "I thought we could withstand that (the turnovers); we couldn't withstand the awful free-throw shooting, too."



BIG PICTURE

Rutgers: The Scarlet Knights have played six of their last eight games on road or neutral courts, and it has taken a toll. Rutgers started the day as one of two Big Ten teams winless in conference play -- and it's still looking for a way out.

Indiana: The Rutgers game came at the perfect time for Indiana, which was desperate for a win. Now the Hoosiers have a chance to build some momentum before the schedule starts getting tougher next weekend.

KEY NUMBERS

Rutgers didn't have a single steal Sunday and finished 12 of 26 from the free-throw line and was just 1 of 6 on 3-pointers. Sanders and Gettys were the only Scarlet Knights players to score in double figures and were two of the three players to make more than two baskets. Deshawn Freeman was 3 of 7 from the field and had nine points.

Robert Johnson scored 10 points and had five rebounds on a rare day the Hoosiers were outrebounded 38-29. Indiana also had a 42-34 scoring edge in the paint and had six blocks.

3-POINT TROUBLES

Despite its recent struggles, Indiana had made 23 of 48 3s in its previous two games. They were nowhere close to that Sunday, finishing 4 of 22. And Blackmon, the Hoosiers' top scorer, was 0 for 8 from beyond the arc.

"It was one of those nights," Blackmon said. "I just had to try and help the team in a different way."

UP NEXT

Indiana needs another win at Penn State on Wednesday to start building momentum.
---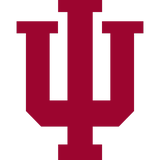 Get more from Indiana Hoosiers
Follow your favorites to get information about games, news and more
---