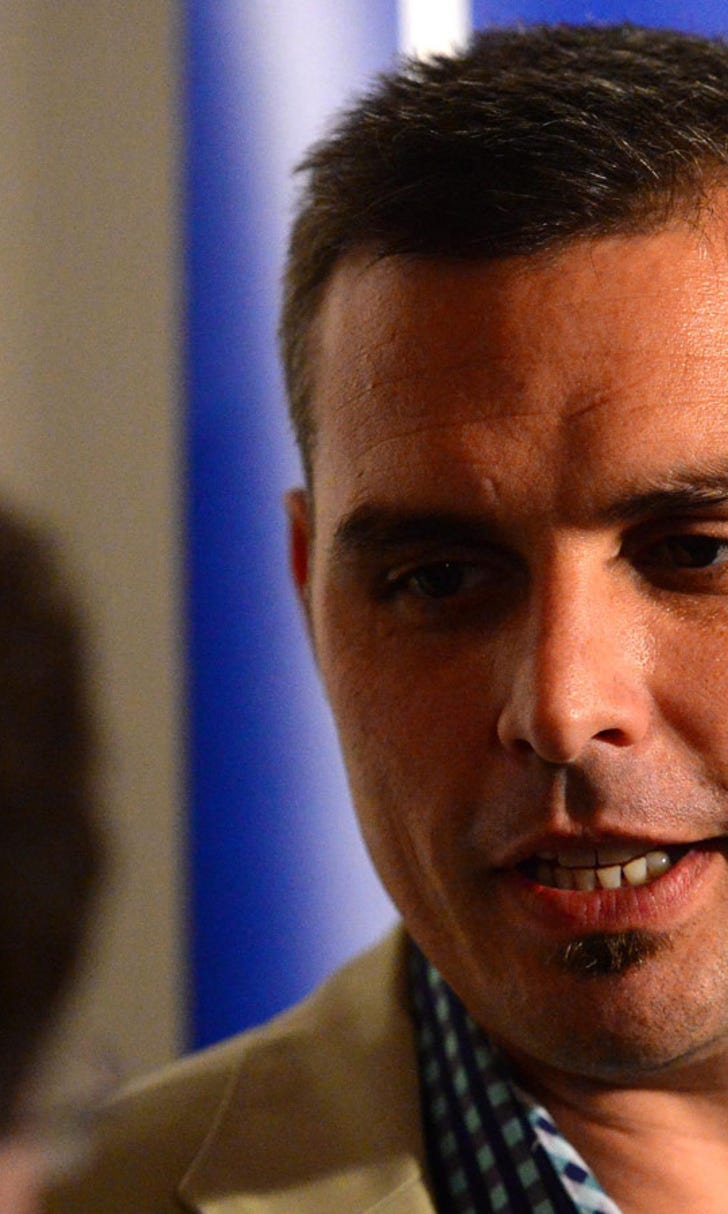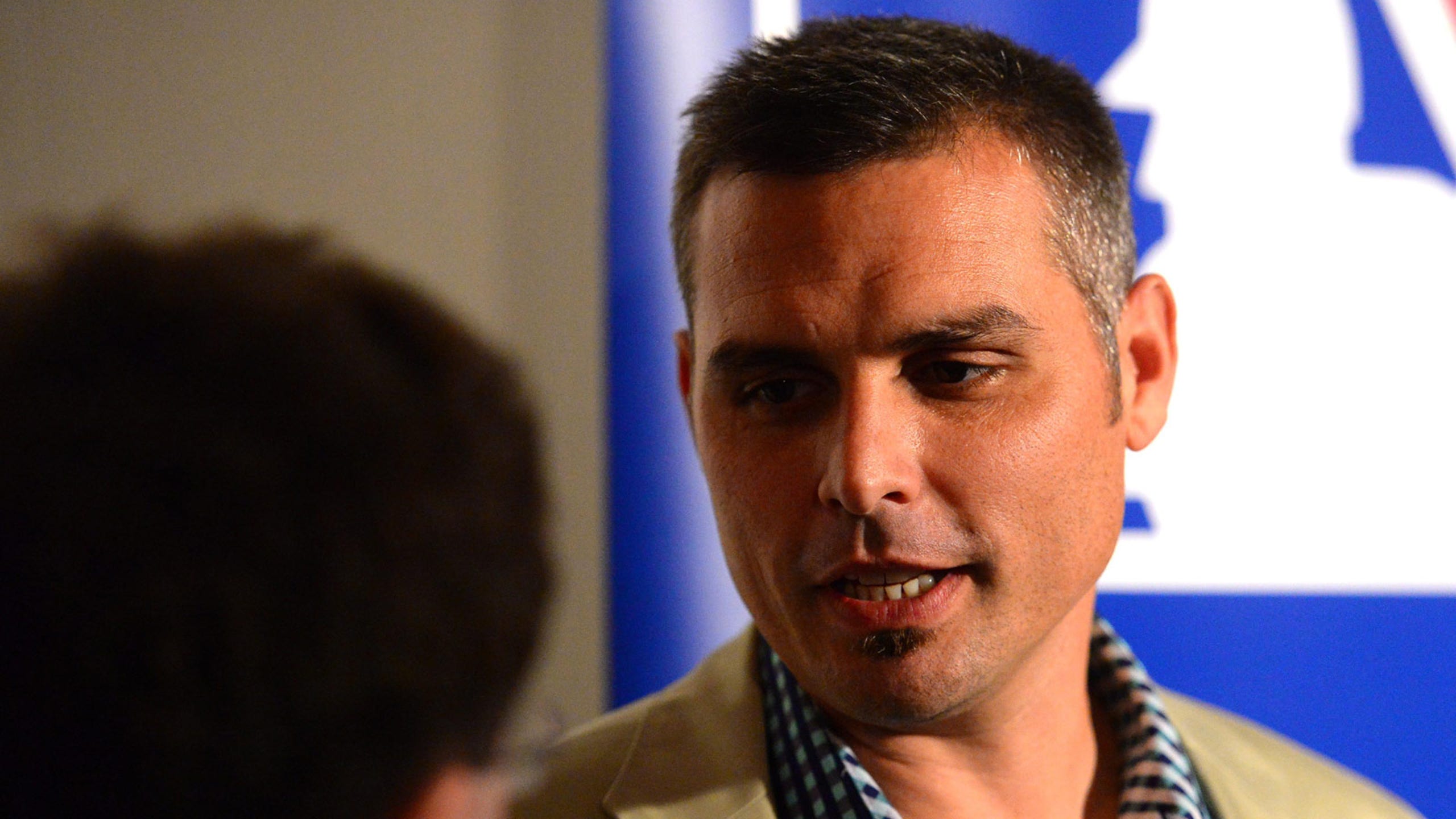 Home is where new Rays manager Kevin Cash's heart will return
BY foxsports • December 14, 2014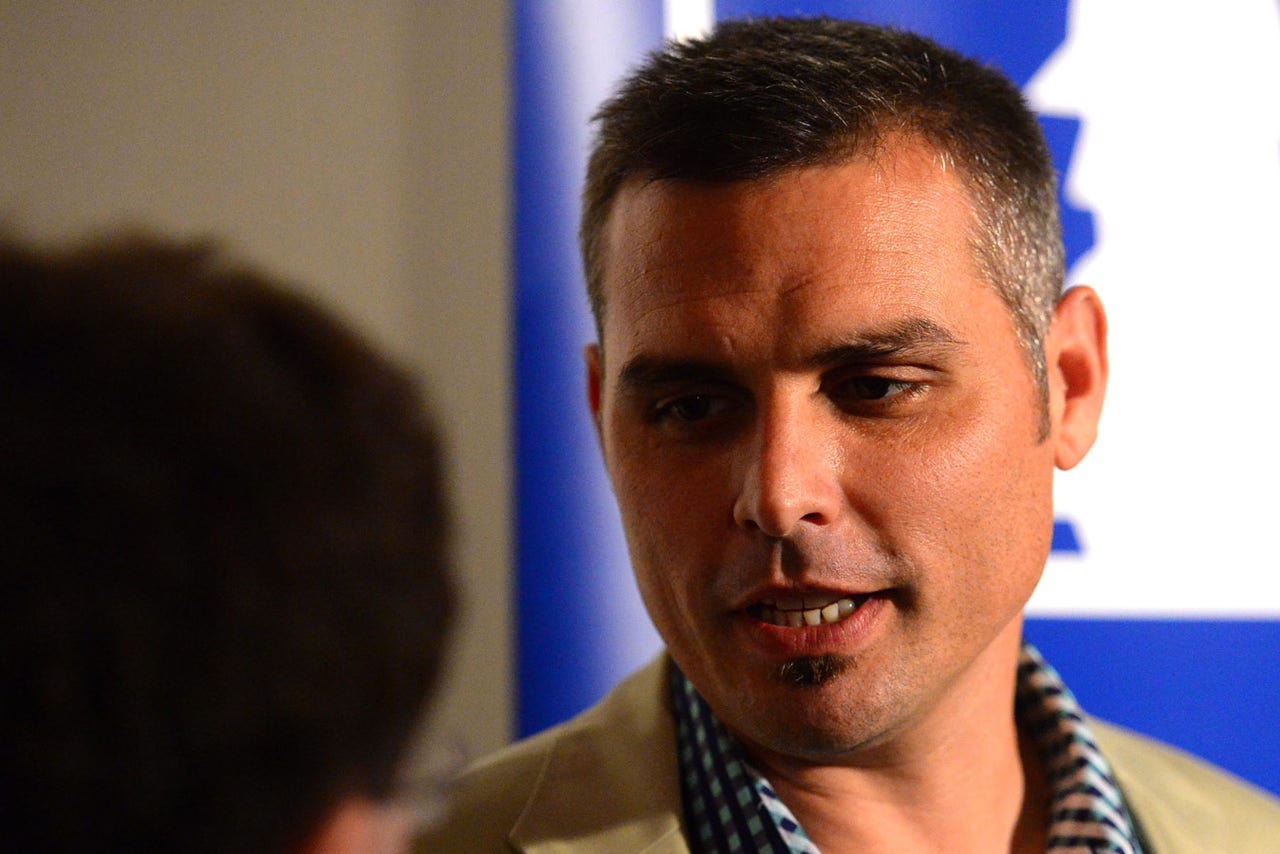 TAMPA, Fla. -- Kevin Cash's heart for baseball was formed at an early age.
He dressed for Little League games three hours before he left for the ballpark. He smacked balls during postgame batting practice sessions. He was counted on to avoid mental errors in the field, his focus more mature at a point in his life when peers viewed the sport as leisure, not a possible lifestyle.
Cash's heart for baseball was formed in his native Tampa, from the innocent fields of his Northside Little League team to Gaither High School, before embarking on a path that sent him to Florida State, the Cape Cod League and eight seasons as a catcher under the major leagues' bright lights.
Now, Cash returns to Tampa Bay to manage the Rays, his whirlwind offseason about to enter a different phase and his transition from candidate to clubhouse leader to begin in full. His selection as his franchise's fifth manager is more than a major break for someone with no prior managerial experience, for someone who made the most of opportunity in an evolution from player to an advanced scout for the Toronto Blue Jays and then a bullpen coach for the Cleveland Indians.
Above all, his return to Tampa Bay means a chance for a family reunion, an opportunity to savor how the past made the present possible.
Word of her son's hire was delivered to Patsy Cash on the evening of Dec. 4, and she strained to contain her joy before the news was announced the next day.
For her, the previous month had included equal parts anxiety and excitement. She tried not to become too confident when Kevin was named one of the Rays' 10 candidates. But she let her mind wander about what his Tampa Bay return could mean for her: Close proximity to Kevin, of course, but also her son's wife, Emily, and his children (Camden, 8; Ella, 6; and J.D., 1). She hoped for the best.
"When it was down to the final three, I was like, 'OK, they have found significant qualities in Kevin that they're after,' and I was very positive, of course, optimistic and hopeful," said Patsy, 62.
"He said, 'You know, I haven't heard anything yet. But you know, I might be needing a nanny down there. Do you think you might be interested?' "
The meaning of Kevin's Tampa Bay homecoming is found in the feedback his family has received. There are the countless e-mails, phone calls and Facebook posts from voices near and far. There are the reasons to recall his early years, when becoming a manager was a dream for a distant day. There were the fishing trips to local lakes and in the Gulf of Mexico, the quail and duck hunts near Zephyrhills, the neighborhood pickup games with friends in north Tampa before which Kevin helped divvy up the teams.
Kevin was considered an up-and-comer in the coaching ranks in recent years, someone mentored by Terry Francona and a figure who paid his dues in playing stints with the Blue Jays, Devil Rays, Boston Red Sox, New York Yankees and Houston Astros. In October, he was a finalist for the Texas Rangers' managerial job that went to Jeff Banister. The Rays took notice and consider him bound for big things.
But before all that, before he entered the national conscience as the majors' youngest active manager at age 37, he was a brother and a son. He will return to his roots.
"Growing up, he was a natural leader," said Justin Cash, Kevin's brother, also from Tampa. "We played football, and obviously, he was quarterback in the football league. When we were playing whatever in the neighborhood, him and somebody else were always the guys picking teams, and you wanted to play for him. And I'm totally confident that outside of the pitchers and catchers, the other seven guys in the lineup, once they get to know him, they're going to want to play for him. And I think Tampa should be excited about that.
"He's a true grinder. I got tired of hearing him say, 'Let's go hit a bucket of balls.' I was sick of it. I didn't want to do it. And that's all he thought about all day. And then in the offseason, he's got me throwing to him when he didn't have anybody else. That's his makeup."
That's why much of Kevin's family remains in awe about his transition to come.
To others, he will become the face of the Rays. To others, he will be the man charged with the challenging task of following Joe Maddon, a dugout rockstar who made Tampa Bay relevant the past seven seasons.
There will be skeptics who assume that the departures of Maddon and Andrew Friedman, now the Los Angeles Dodgers' president of baseball operations, will mean a sudden decline.
Kevin will be viewed as unproven. He has much to show in a retooled American League East, where the Blue Jays, Red Sox, Yankees and Baltimore Orioles will allow little rest.
But to Kevin's family, he remains the energetic personality who bounced at the thought of playing ball as a Little Leaguer on those Tampa fields. They will leave the questions to others.
Pick a word: Surreal, amazing, unbelievable -- they all work. Their Kevin is coming home.
"It's going to be just a tremendous ride, just a huge ride for me," said Michael Cash, Kevin's father, now in North Carolina. "It was a ride when I saw him go to Gaither and play ball. It was a great ride when I saw him at Florida State and then he went on and played pro ball. It has been a ride that's just still climbing."
Soon, the simmering hot stove will give way to spring training and then Opening Day against the Orioles at Tropicana Field. News of Kevin becoming the Rays' manager remains fresh to his family, the pinch-me feelings alive as if they're all floating on a cloud. But his brother and parents have an idea about what the image will be like when they see him take the field for the first time in the regular season in that white uniform and bold "RAYS" emblazoned across his chest.
"I view it as the most prideful day ever," Patsy said.
"I view it as the greatest reunion of loved ones and friends. And I can't wait."
It's worth mentioning that Patsy and Michael never envisioned Kevin becoming a major-league manager. Michael, who coached Kevin in Little League, could sense his son's heightened interest early. He knew Kevin was different.
But this path? This destination? This soon?
Kevin's ride has rewarded all involved beyond imagination, the twists along the way a testament to his will and work.
"Nothing is deadbeat about Kevin," said Michael, 62. "He's certainly got something going on all the time. And now he's got this ahead of him. And I really think the Tampa Bay folks are going to wrap their arms around him and see how hard he works. And the players will see that, and that's going to be a good indication of what kind of season they're going to be having."
The predictions will come. The results will too. There will be highs and lows, growth moments and trial. Kevin's education as a manager has only begun.
The time for realism will arrive. But this is a moment for dreams, Kevin's family eager to evolve with him.
"Kevin loved the game to a point that I didn't even get," said Justin, 33. "I'm sure being able to come home ... is a dream come true."
Home is where the heart will be.
You can follow Andrew Astleford on Twitter @aastleford or email him at aastleford@gmail.com.
---