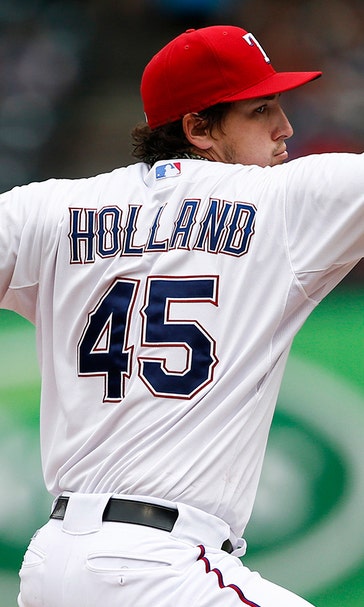 Holland gives Rangers hope for 2015
September 7, 2014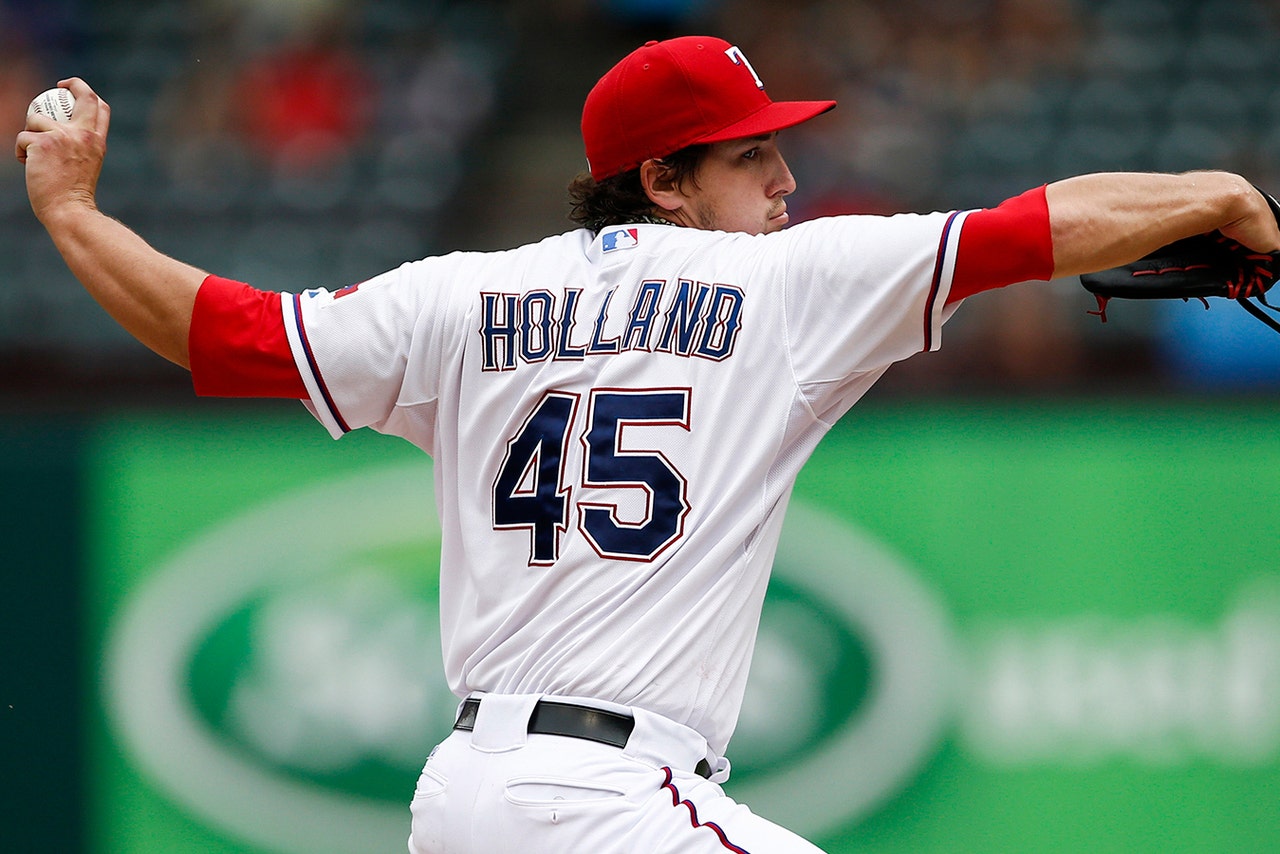 ARLINGTON, Texas - The list of questions the Texas Rangers will have following a disastrous 2014 season is a long one.
None of those should have anything to do with Derek Holland.
Holland, making his second start since returning from left knee surgery, was once again sharp in a 1-0 victory over Seattle that helped the club snap an eight-game losing streak.
Holland, who hadn't won a game since last Sept. 23, pitched seven shutout innings and lowered his ERA to 0.64 in 14 innings of work with no walks. Sunday he struck out five and allowed six hits to the Mariners.
He also made it known that he expects big things from himself in a healthy 2015.
"I want to be that guy," Holland said. "I'd love to be the No. 1. I want them to count on me every single time I go out there and compete."
The Rangers were able to count on Holland (1-0) Sunday and Holland was able to count on his surgically-repaired knee. He was able to cover first on a Corey Hart grounder in the second inning. He was also able to survive a slip in the seventh inning on another ball hit to the third-base side of the pitching mound by Hart.
That slip drew a visit from the Texas staff but Holland remained in the game and ended his day with 93 pitches, turning the ball over to Shawn Tolleson for the eighth and Neftali Feliz for the ninth as the Rangers won their first game for interim manager Tim Bogar.
If Bogar gets the job on a full-time basis he'd like to know he can count on Holland in the future. Holland's effort in a lost season in proof that he can.
"That just tells you who Derek is," Bogar said. "He's a gamer. He's a great teammate. He wants to win. He's the kind of guy you can build a whole team around, his attitude, the way he goes about things. The intensity is what I really like about it every inning."
Despite Holland's pitching the Rangers had to scratch for the lone run and it came courtesy of another player who could figure prominently in 2015. Bogar said Leonys Martin would play just about every inning down the stretch as the Rangers try and figure out if he's the centerfielder of the future for the team.
Martin had three hits Sunday and was 8 for 15 in the series. He singled in the sixth, stole second and came around to score on an Adrian Beltre sacrifice fly.
The run helped Holland get the win as a reward for his quick start with Texas. He's just the third Rangers' pitcher to ever start a season with two starts of at least seven innings, one run or less allowed and no walks. The other two were Scott Feldman (2012) and Hall of Famer Ferguson Jenkins (1978).

"I wanted to come back out and prove I can bounce back and make sure all the hard work I've been doing is going to pay off," Holland said. "I have to give a lot of credit to the staff for getting me back the way I am."




---