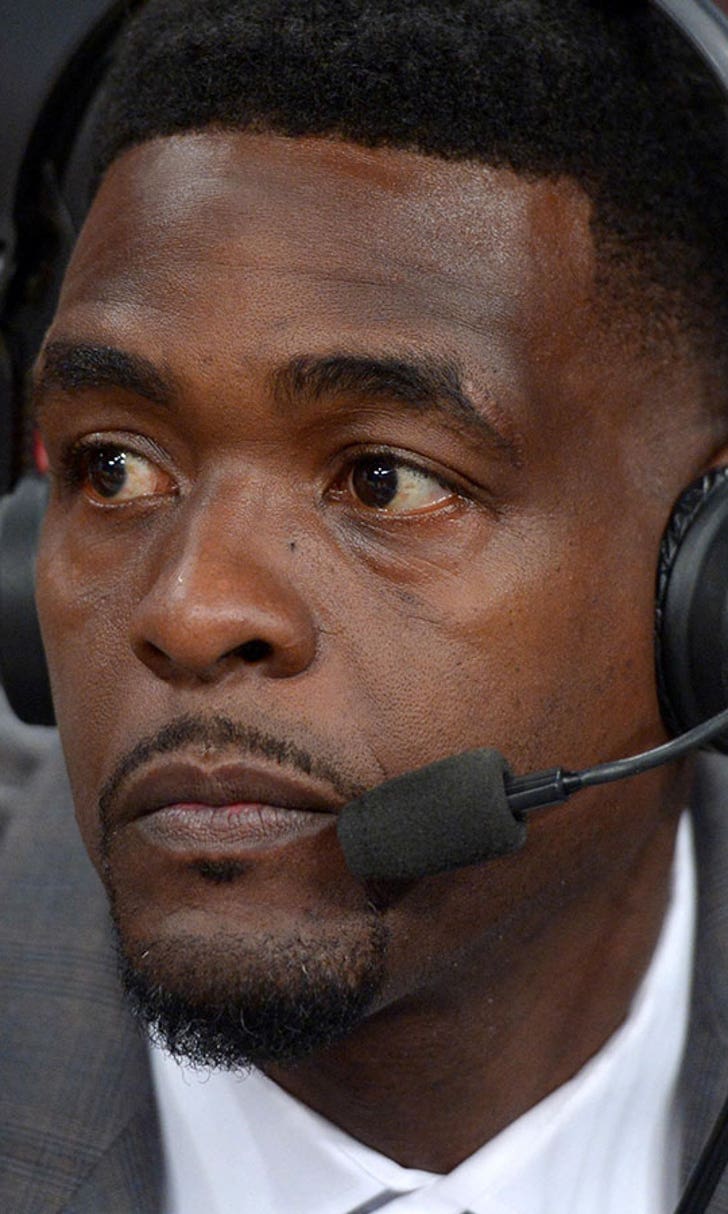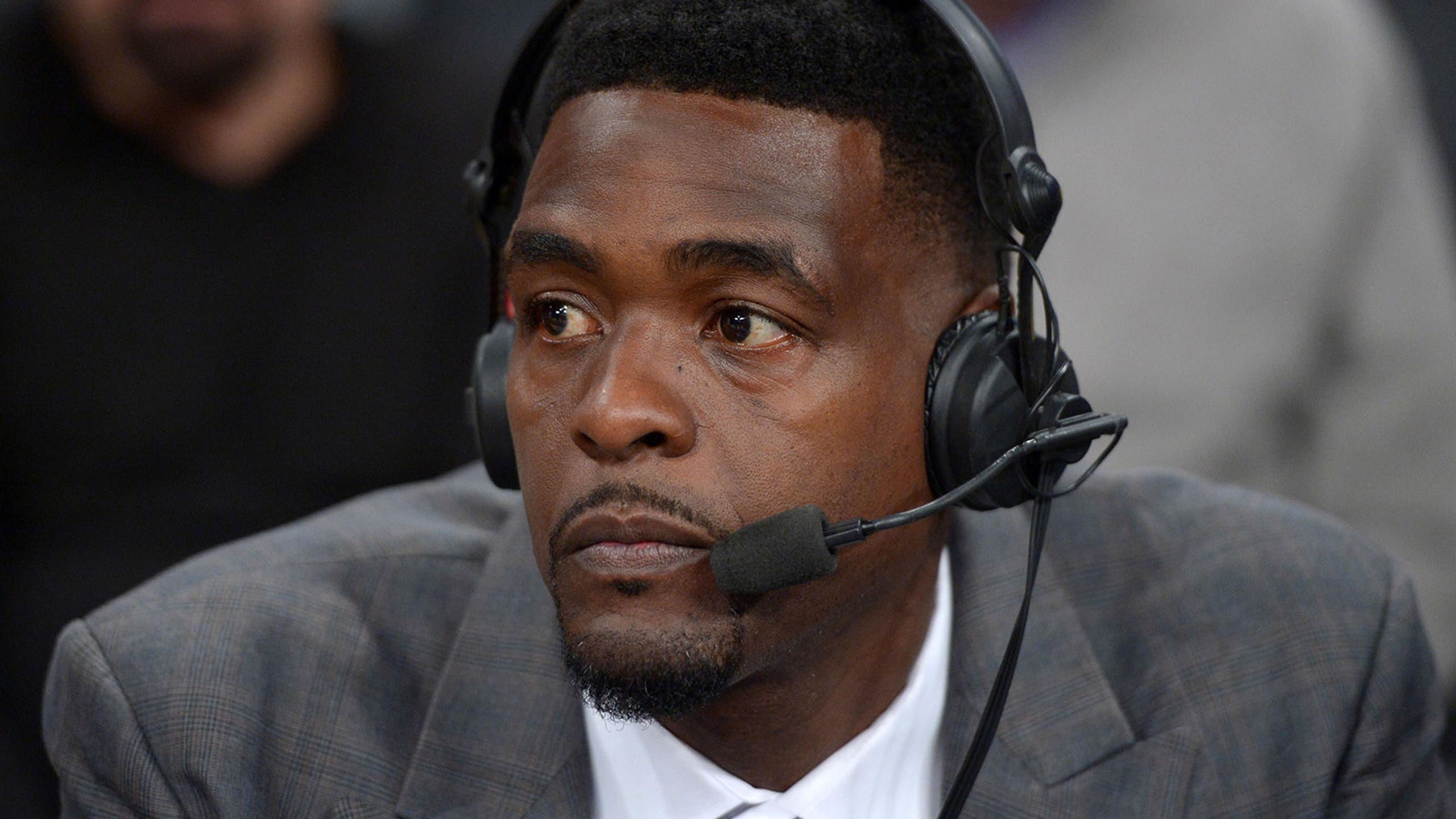 Hogg: Fab Five feud sinks to new low
BY foxsports • May 14, 2015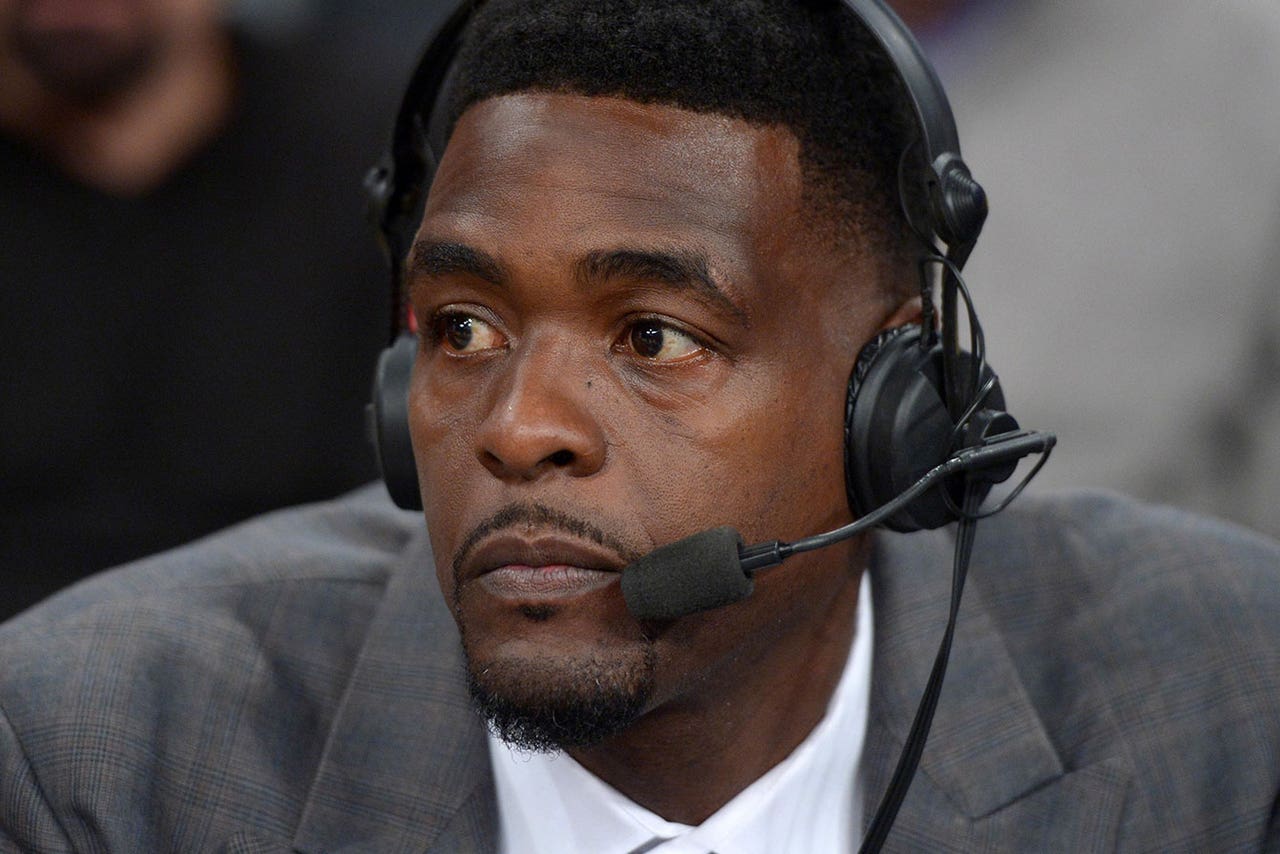 One of the saddest things in sports is middle-aged men and women somehow trying to relive the glory days of their youth.
Chris Webber and Jalen Rose are taking that to a new level.
Webber and Rose both had successful NBA careers, and have now gone on to a second life as well-respected television analysts ... but they've never been able to escape the ghosts of the past.
This week, they were at it again, with Webber going on the Dan Patrick Show on Wednesday to give his thoughts about the group -- something he's rarely done in the last 20 years. Webber has a book coming out and was eager to discuss his thoughts about Rose's ESPN Fab Five documentary, which first aired in 2011.
"I love the guys, but I think there was so much missed in there," Webber said. "You know what happens -- a lot of people when they retire or when they are looking for a job or when they want to be relevant, they go back in time and make sure their importance is really known."
In case that wasn't clear, Webber went on to explain how he thought Rose had distorted history to make himself the star of his own show.
"My whole thing is that it was always about all five of us," he said. "When one guy has a million highlights in there of himself, like he was the leading scorer, and the stories are embellished, it is just a little hard for me."
The other four members have always said they were open to Webber reuniting with the group, but it hasn't happened. Even when Michigan played in the 2013 NCAA title game, Rose, Juwan Howard, Jimmy King and Ray Jackson sat together in the stands while Webber watched from a private box.
Now their arms might not be as welcoming. When Rose appeared on Larry Brown Sports later Wednesday, he went with the big guns right at the start -- Webber's ill-fated timeout that Michigan didn't have at the end of the 1993 national-championship game.
"One dude traveled, then called time out," Rose said. "One dude lied to the grand jury and hasn't apologized. One dude tried to circumvent the documentary to HBO, and one dude ignored multiple requests from everyone involved after agreeing to participate."
Rose wasn't finished burying the hatchet in his old friend's skull, calling Webber "delusional and in denial."
King jumped in Thursday morning, going on a sports-talk radio station WDFN in the Detroit to call Webber "a habitual liar" and say that he doesn't think Webber was ever close to the group.
The anger is clear, but the endgame is hard to imagine. Rose and the others seem to think that if Webber were to come clean about his dealings with booster Ed Martin and apologize for the sanctions that Michigan faced, the athletic department would fall all over themselves to hold a major Crisler Center ceremony and get the Final Four banners out of storage and back in the rafters.
That's not going to happen, even if Webber did a 180 and decided to apologize for something he doesn't think he did wrong.
Mary Sue Coleman made it clear that the banners would never go back up while she was president, and current university president Mark Schlissel hasn't shown any indication that he plans to change that policy.
With Rose and Webber each having big egos and big platforms, this has the potential to get even uglier, especially when Webber's book comes out.
Hopefully for the millions of fans who were drawn to their baggy shorts, swagger and talent, that won't happen. Even if they never kiss and make up, they should at least try to reach a quiet truce.
Because as it stands now, the Fab Five are in danger of being remembered as a bunch of aging, squabbling men instead of the iconic basketball team of the early 1990s.
---