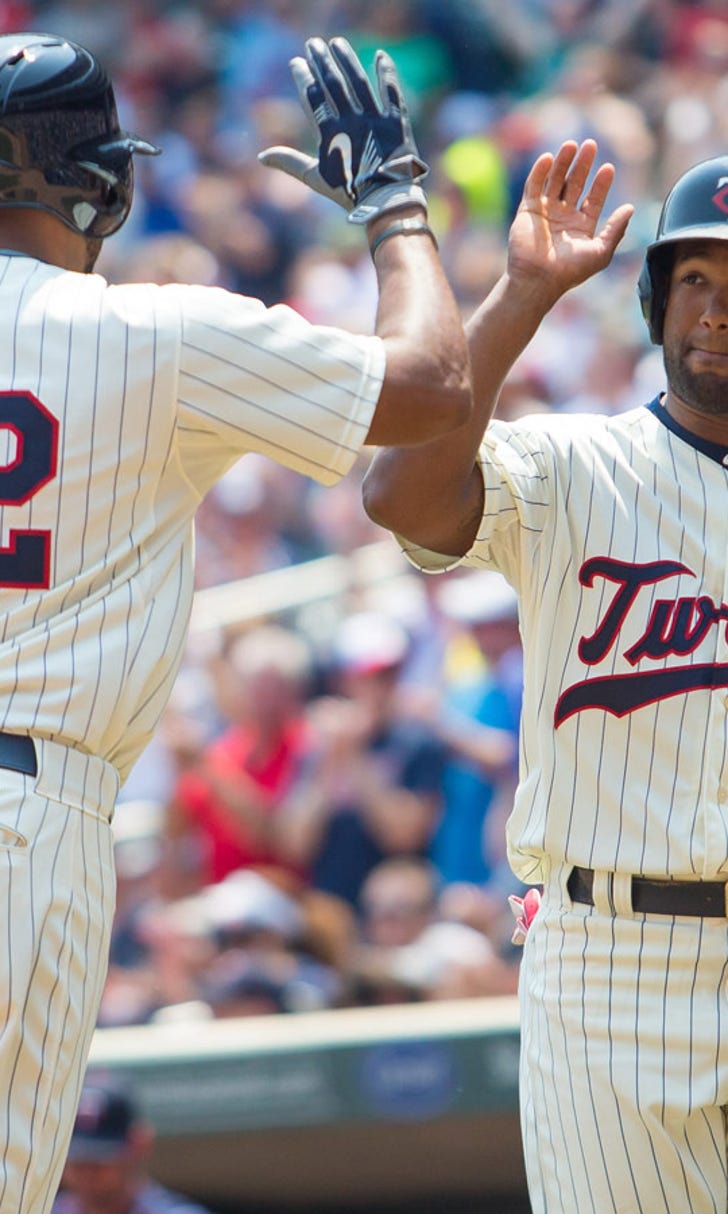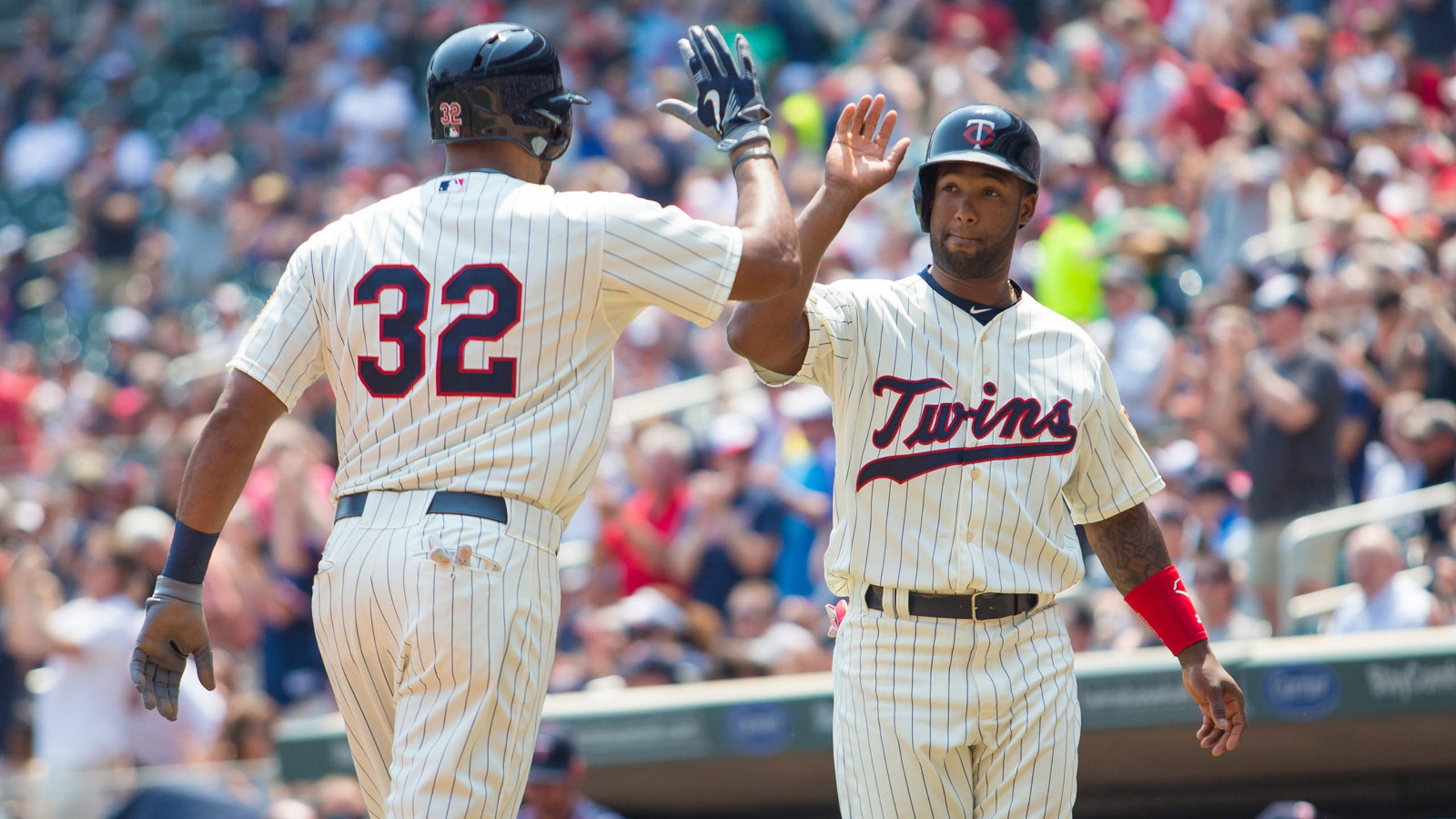 Hicks has his turn in making impact in Twins' victory
BY foxsports • May 27, 2015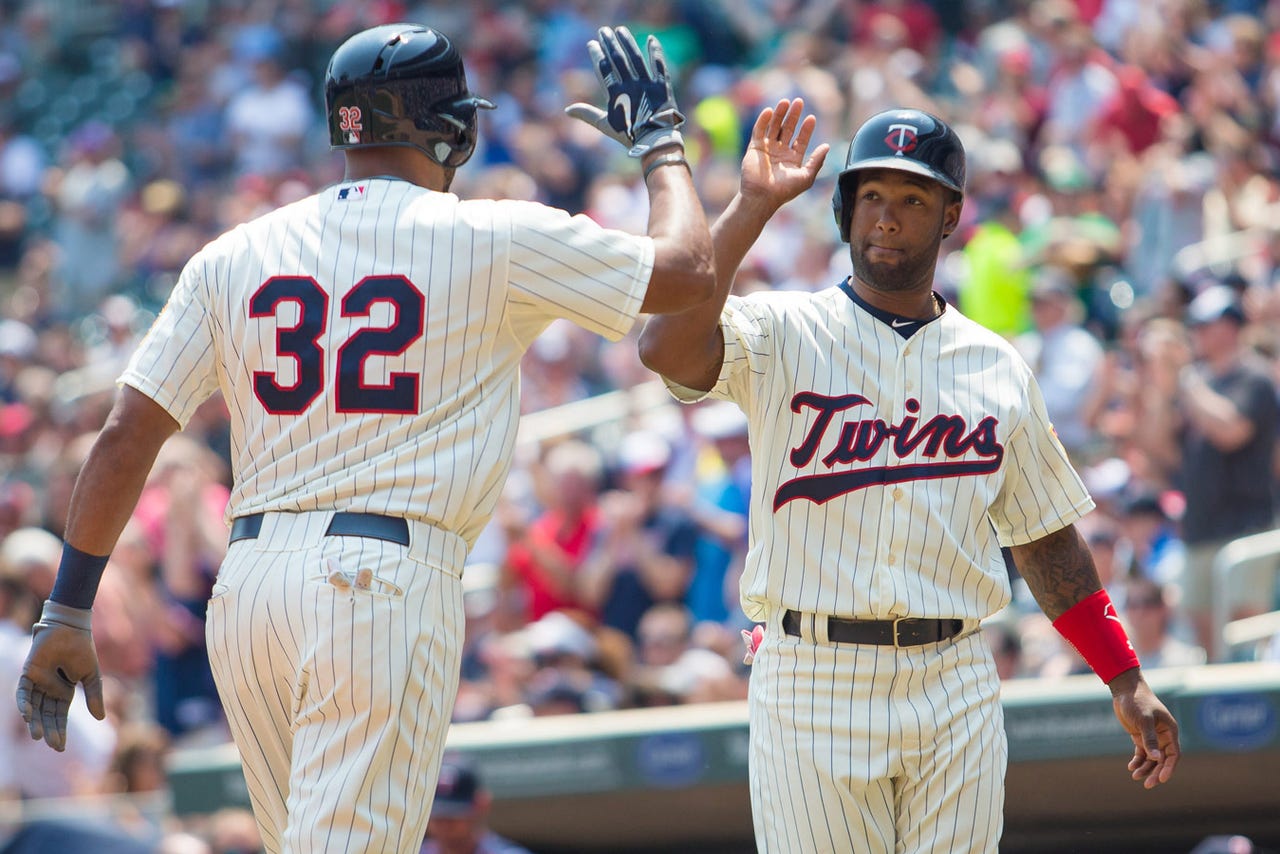 MINNEAPOLIS -- Since he was recalled from Triple-A Rochester earlier this month, Twins center fielder Aaron Hicks had impacted several games in big ways. That impact, though, came almost exclusively with his glove as he turned in a number of highlight-reel catches in big spots.
Perhaps he was due for a game in which his bat made a big impact. Wednesday's series finale against the Red Sox was just that.
Hicks hit a two-run homer in the fourth inning off Boston starter Rick Porcello, a blast that proved to be the difference in Minnesota's 6-4 win over the visiting Red Sox. Hicks also scored the game's first run one inning earlier as he helped the Twins earn their first sweep over Boston since 2006.
"We've been preaching to him for a long time about his ability to influence games. It's not always going to be with the bat," Twins manager Paul Molitor said of Hicks. "He can run the bases. He can certainly make plays and cover ground. He can save runs as well as drive them in. That's his mindset."
Hicks began the season in the minors after losing out in a battle for the starting center field job with the Twins. After hitting well at Triple-A Rochester, he earned his promotion back up to the majors on May 12. Entering Wednesday's game, though, Hicks had yet to drive in a run and was hitting just .229 in his first 13 games back with the Twins.
That changed Wednesday, although his big day started with a walk. Minnesota's first seven batters failed to reach base against Porcello, who looked poised to cruise through the Twins' lineup the first time around. Hicks eventually coaxed a walk out of Porcello on a full count as Minnesota's first base runner of the game.
That walk helped spark an early Twins rally after Minnesota starter Phil Hughes gave up a two-run homer to Boston second baseman Dustin Pedroia in the top half of the inning. Following Hicks' walk, Danny Santana sent a single to left field. Brian Dozier followed with a walk, and Torii Hunter squibbed a single down the right-field line that tied the game.
An RBI single by Joe Mauer made it a 3-2 Twins lead, which set the stage for Hicks' first homer of the year one inning earlier. Minnesota's center fielder connected on a first-pitch changeup from Porcello and sent it into the right-field seats to extend the Twins' lead to 5-2.
"I was looking for something offspeed there," Hicks said. "Normally when there's a runner on first or in scoring position, they normally go to the offspeed. I just waited for the changeup, got one high in the zone and didn't miss it."
Hicks' impact on the defensive side of the ball came almost immediately after his call-up earlier this month. He made a few game-changing catches this past weekend in Chicago and another Monday that saved a run in Minnesota's win.
Then again, Hicks' glove had never been a question mark, although it was encouraging for the Twins that Hicks could make a difference defensively even if he wasn't producing at the plate.
"Aaron Hicks, his defense alone, even though it isn't an RBI, it's just like an RBI when he saves us runs like that," said Hunter, who took Hicks under his wing in spring training. "His defense alone the last seven to 10 days has been impressive. I told him, 'Just keep playing defense. If you hit, that's a plus.' He's just learning along the way. . . . He's going to do some great things."
One of the keys to the Twins' success – the first-place Twins, that is, as they're now tied with Kansas City atop the American League Central --€" has been the fact that different players step up on different days. No one player has carried Minnesota to its 28-18 record. One through nine in the lineup, any hitter might have a chance to be the hero.
Wednesday was Hicks' turn, and he did so with his bat.
"For me, playing good defense is what keeps me in the lineup," Hicks said. "If I'm able to do that and also get hits combined with that, it's a plus."
Follow Tyler Mason on Twitter
---