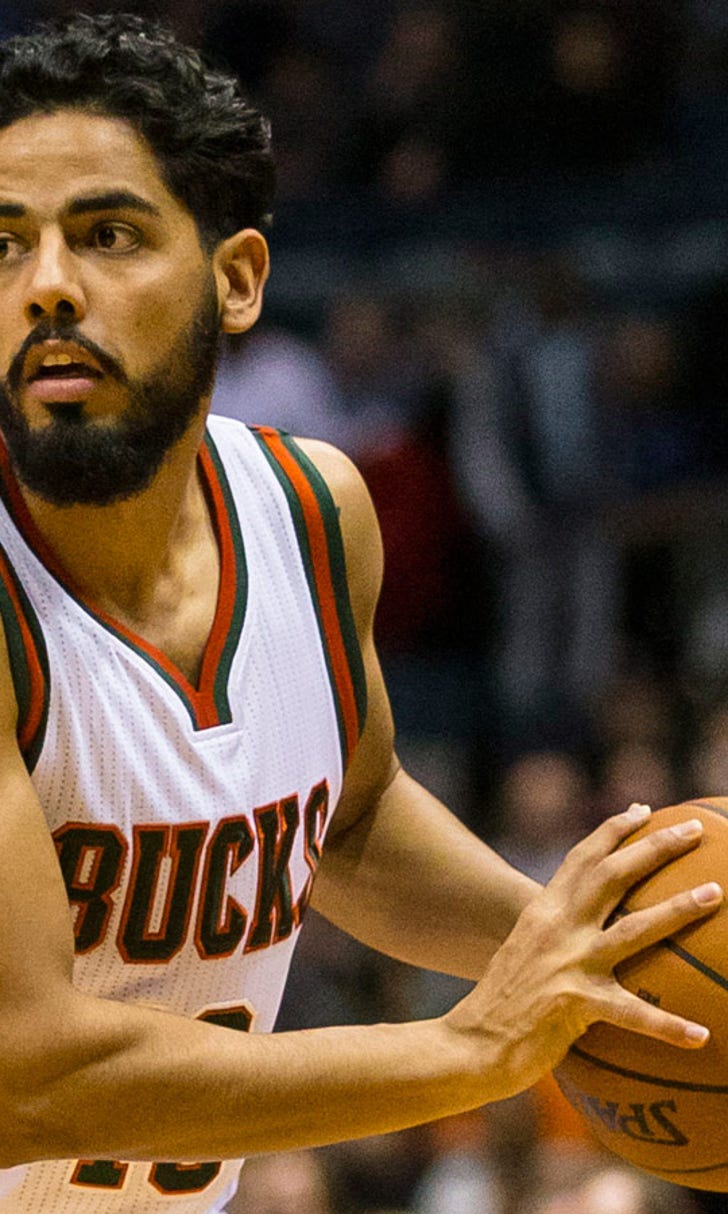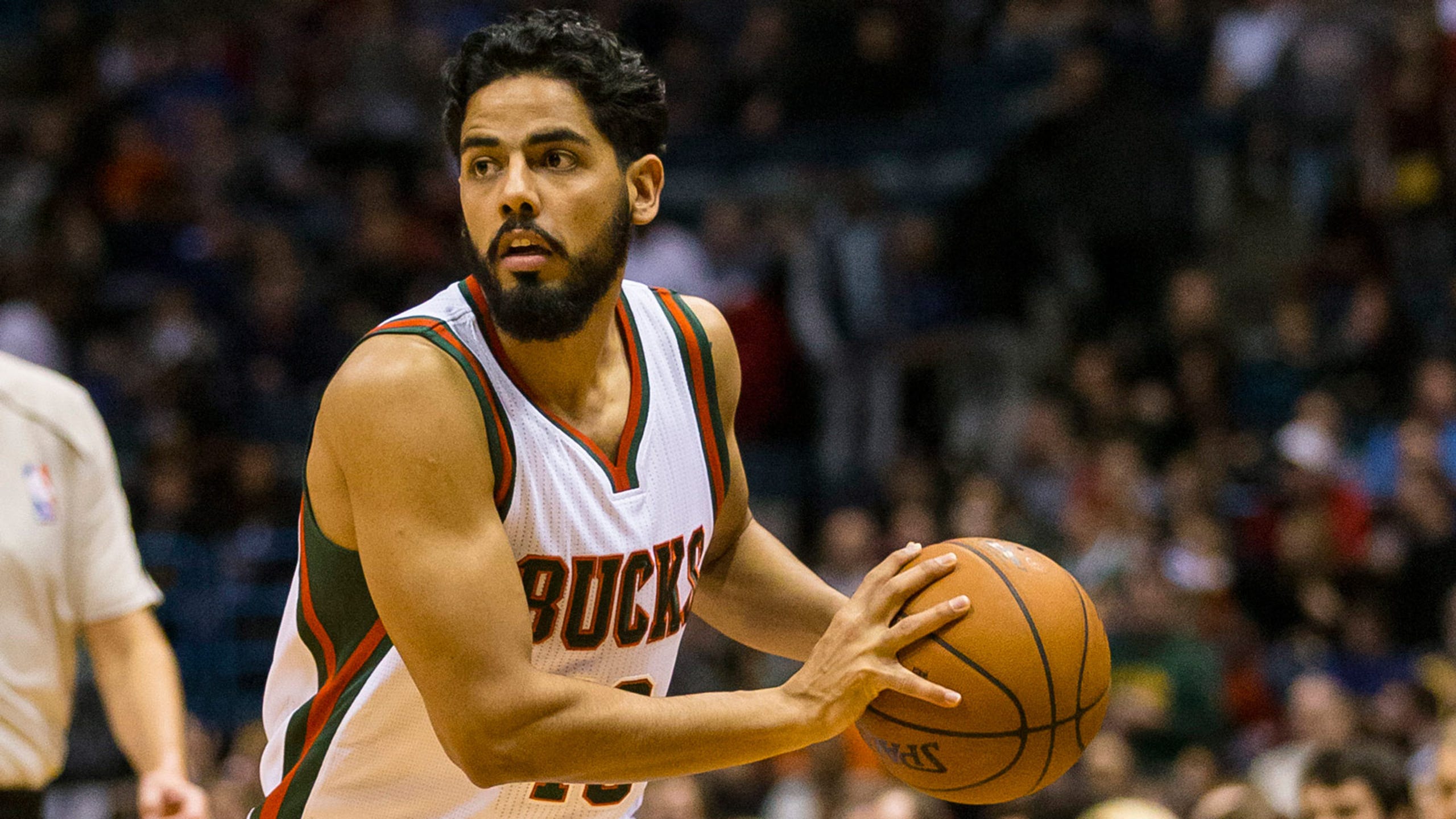 Here today, gone tomorrow? Bucks' Gutierrez lives life of uncertainty
BY foxsports • February 4, 2015
ST. FRANCIS, Wis. -- On Monday, Jorge Gutierrez was starting for a NBA team. The next day he was on the Cousins Center floor nearly an hour after practice ended working on his game.
Where will he be come Saturday? He has no idea.
Such is the life of a player on a 10-day contract. Gutierrez has no guarantees with the Milwaukee Bucks past Friday when his first deal expires.
"You have 10 days to prove you can get another 10 days," Gutierrez said. "Every day you have to come out and do your best."
Just the fourth Mexican-born player to make the NBA, Gutierrez left his home country when he was 16 years old to pursue a basketball career. He wasn't able to speak any English when he arrived in Denver for high school and was left to fend for himself living in an apartment with three other Mexican teenagers.
Gutierrez graduated from Lincoln High School in Denver but was a few credits shy of college qualification, leaving him to enroll at Findlay Prep in Las Vegas.
His year at Findlay Prep turned out for the best both on and off the court, as he continued to develop his English and played well enough to earn a scholarship offer from the University of California.
After averaging just 5.1 points per game over his freshman and sophomore seasons, Gutierrez broke out to score 14.6 points with 4.5 assists per game as a junior.  
Gutierrez averaged 13.0 points, 5.3 rebounds, 4.1 assists and 1.2 steals per game as a senior en route to earning Pac-12 Player of the Year and Defensive Player of the Year honors.  
The point guard went undrafted out of college and played professionally in Mexico at the end of the 2012 season. He spent the entire 2012-13 season in the NBA's Developmental League before joining the Brookyln Nets for training camp in 2013.
Gutierrez was one of Jason Kidd's final roster cuts before last season, but he earned a 10-day contract with the Nets in March after averaging 13.9 points and 6.9 assists in the D-League.
"It was good for me," Gutierrez said. "The D-League is a really good league. Not a lot of people think the same, but it is a good level with good players that can be called up at any time. That experience helped me a lot."
Gutierrez stuck with the Nets for the remainder of last season and broke camp with Brooklyn at the start of this year. But after playing sparingly, Gutierrez was traded to Philadelphia and subsequently waived in December.
He returned to play six games in the D-League before his former coach came calling. With a roster exception granted by the NBA because of Larry Sanders' suspension, the Bucks signed Gutierrez to a 10-day deal on Jan. 28.
"My mindset playing in the D-League was to work hard and do my best every day," Gutierrez said. "Whatever happened the next day, that was going to be good for me. Being in the D-League is like being in the NBA as far as you never know what is going to happen. I'm just glad I'm here and have this opportunity."
With the Bucks short-handed, Gutierrez was thrown right into the mix. He played a total of 15 minutes in his first two games before starting Monday night in Toronto in place of the injured Brandon Knight.
"When you sign a 10-day, you have to be ready for everything," Gutierrez said. "I'm just glad that we played well and we got the win. That's all that matters.
"It shows you what kind of guys and what kind of players they are. They trusted me. I had only been there five days and they trusted me. I'm thankful for the opportunity and for my teammates."
Gutierrez didn't score in 28 minutes, but he grabbed four rebounds, dished out five assists and helped with the defensive effort on Raptors All-Star point guard Kyle Lowry.
"Defensive mindset," Gutierrez said. "That's the first thing, that's what is going to give me minutes. I want to run the team and do the little things to help."
What the future holds for Gutierrez is a mystery. Sanders could return to the Bucks as early as Saturday, although that seems unlikely at this point. Gutierrez's contract expires after Friday night's game in Houston, meaning Milwaukee would need to ink him to another 10-day deal to have him available Saturday.
The Bucks could opt to keep Gutierrez as the third point guard for another 10 days or they could pursue bringing back Nate Wolters, who was let go by New Orleans on Tuesday.
"Great kid. Plays hard," Kidd said. "He understands our system. A defensive-minded guy, so we'll see how he does in these 10 days.
"He thinks defense first and offense comes second. You always want someone like that on your team."
Follow Andrew Gruman on Twitter
---