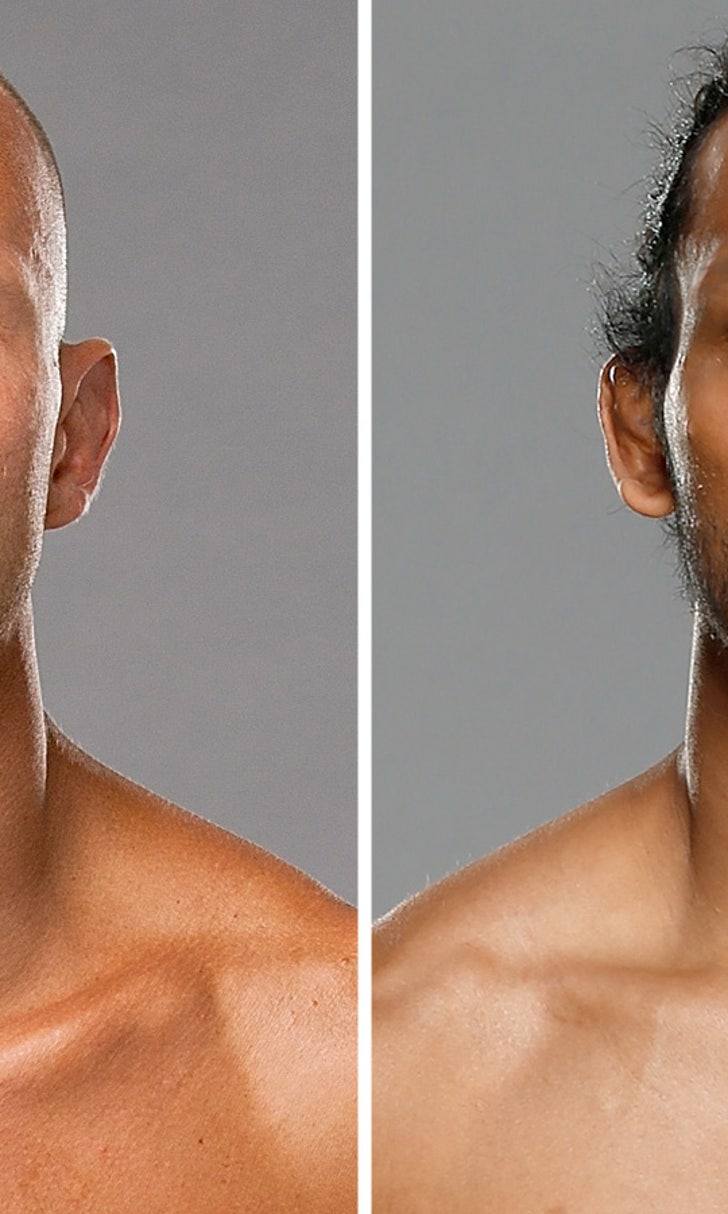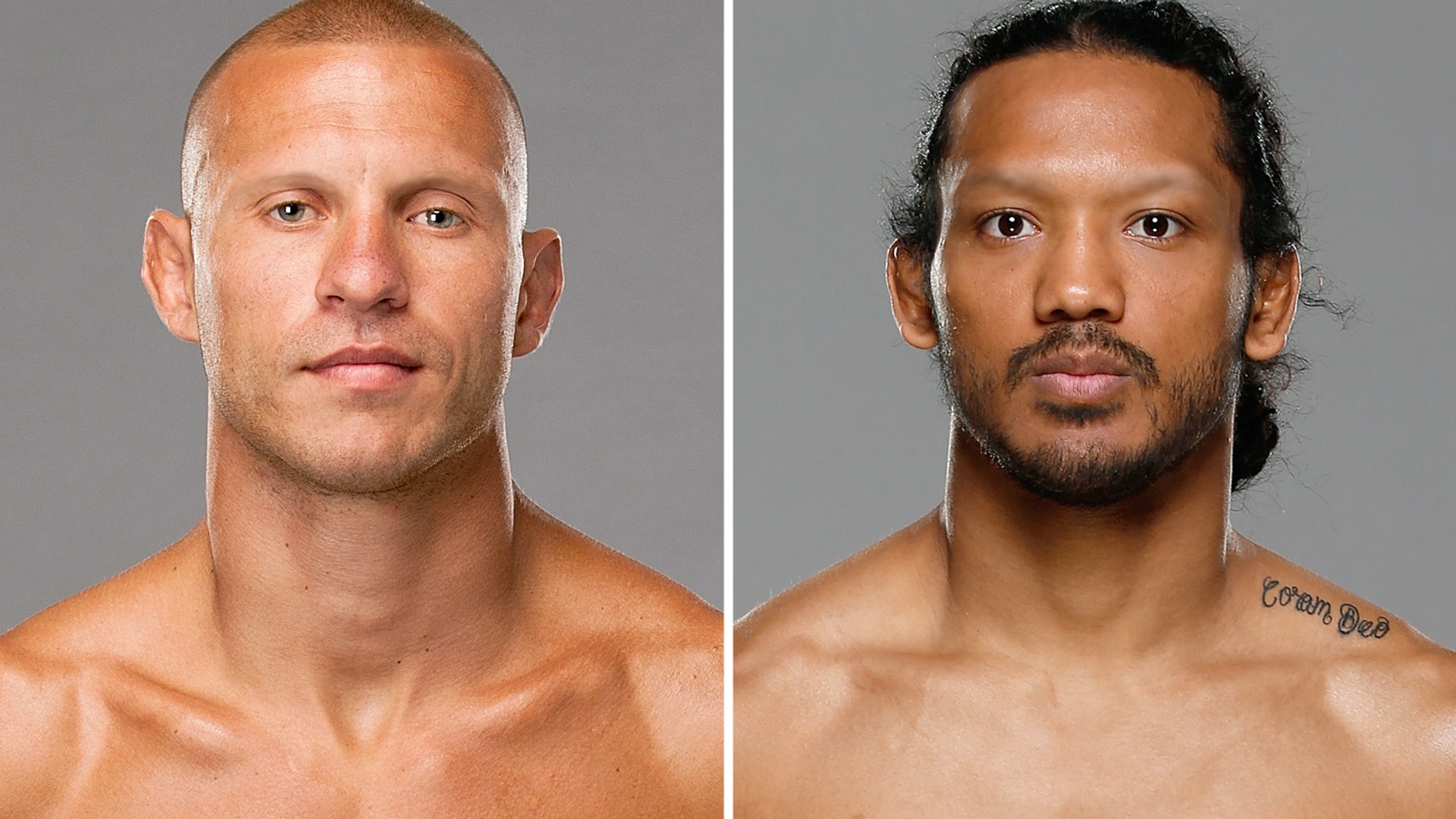 Henderson and Cowboy Cerrone bet their eyebrows on Super Bowl XLVIII
BY Damon Martin • January 23, 2014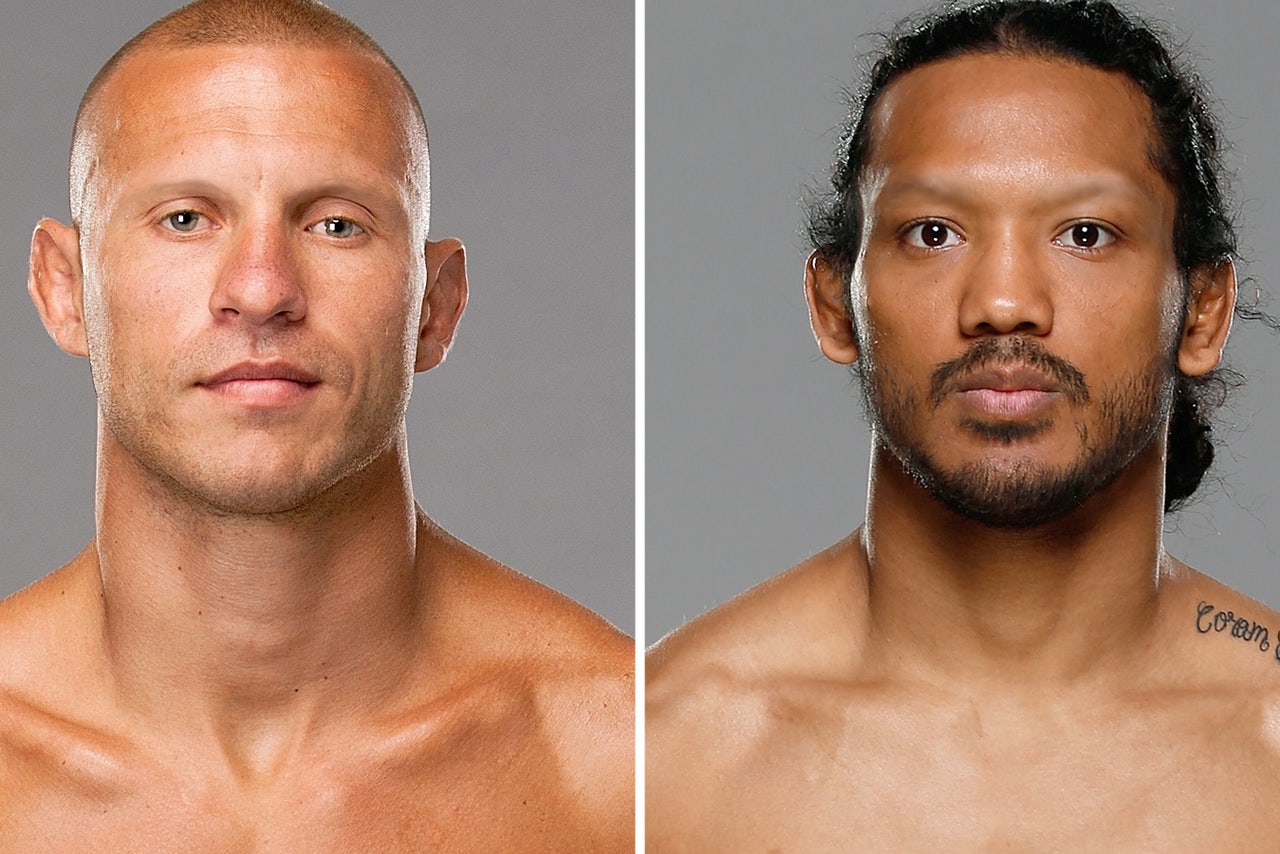 Former UFC lightweight champion Benson Henderson and fellow 155-pound contender Donald 'Cowboy' Cerrone will put their hometown pride and some hair on the line when the Seattle Seahawks play the Denver Broncos in the Super Bowl next weekend.
Henderson teased earlier this week that he would place a bet with Cerrone for the upcoming game, especially since they are both competing this weekend in Chicago as part of the FOX UFC Saturday card.
Following a brief discussion, Henderson and Cerrone decided this bet needed to be about pride and not possessions although whoever doesn't come out on top will be losing something very valuable.
"The bet is if the Broncos win, Benson has to shave off both his eyebrows.  The Broncos are going to win so I'm good, but we're shaving off the eyebrows," Cerrone told FOX Sports on Thursday.
Henderson is actually the one that came up with the idea when he was watching videos about the NFC Championship game between the Seahawks and the 49ers.  The quarterbacks in the game – Russell Wilson and Colin Kaepernick – placed a side bet where the loser would have to shave off one eyebrow.
The former UFC and WEC champion decided since he and Cerrone are fighters and notoriously tough guys, why go for one when there are two eyebrows available.
"I brought it to Cowboy and see what he thought, he was a little nervous, but we decided on not just one eyebrow but both eyebrows," Henderson said.
The stakes might be a little higher for Henderson because shortly after his fight and the Super Bowl he will be headed on a honeymoon with his new bride, who he married on Jan 1.  Needless to say when Henderson told his lady about the bet, she wasn't nearly as excited as he was with the prospect of losing the eyebrows right before their vacation.
"She wasn't happy," Henderson said with a smile  "I should have checked with her first.  I need to check before I do silly stuff.  I've been doing a good job, but I'm learning slowly.  You've got to check first."
Following the conclusion of the Super Bowl, the losing fighter has to video the actual eyebrows being shaved off and then place the footage on YouTube for the whole world to see.  For his part, Cerrone has faith that his Broncos are going to win, but if they somehow lose, he's sure he'll look better with no eyebrows than Henderson would.
"I'm confident I'll look better without eyebrows than he will," Cerrone joked.
Henderson believes Cerrone is already sweating the bet because he's mentioning the possibility of his team losing. It's safe to say Henderson will be the toughest cheerleader the Seahawks have ever had come next Sunday in New Jersey.
"He already knows," Henderson said about Cerrone.  "He'll look good with no eyebrows cause my Seahawks are coming out on top."
By the end of the day, word reached UFC president Dana White about the bet between the two fighters and all he could do was laugh and shake his head.  The only thing he knows for sure is that's not a bet he'd be willing to take.
"That's a pretty serious bet," White stated.  "I'd rather bet my purse than bet my eyebrows."
So in about two weeks time one of the UFC's top lightweights will be walking around with no eyebrows and a sore ego thanks to either the Seattle Seahawks or the Denver Broncos. 
---