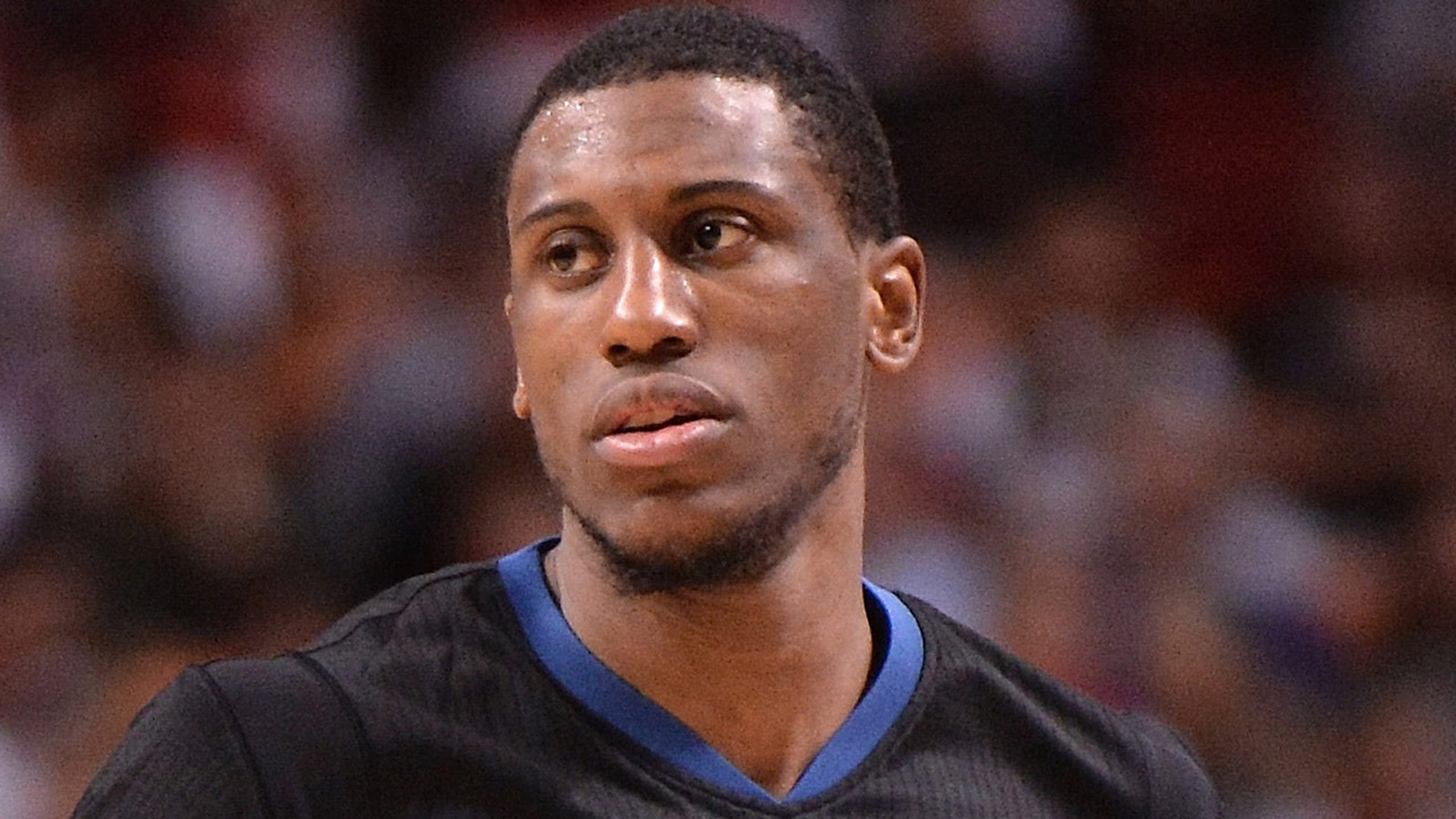 Heavy-hearted after mother's death, Young returns to Wolves
BY foxsports • November 24, 2014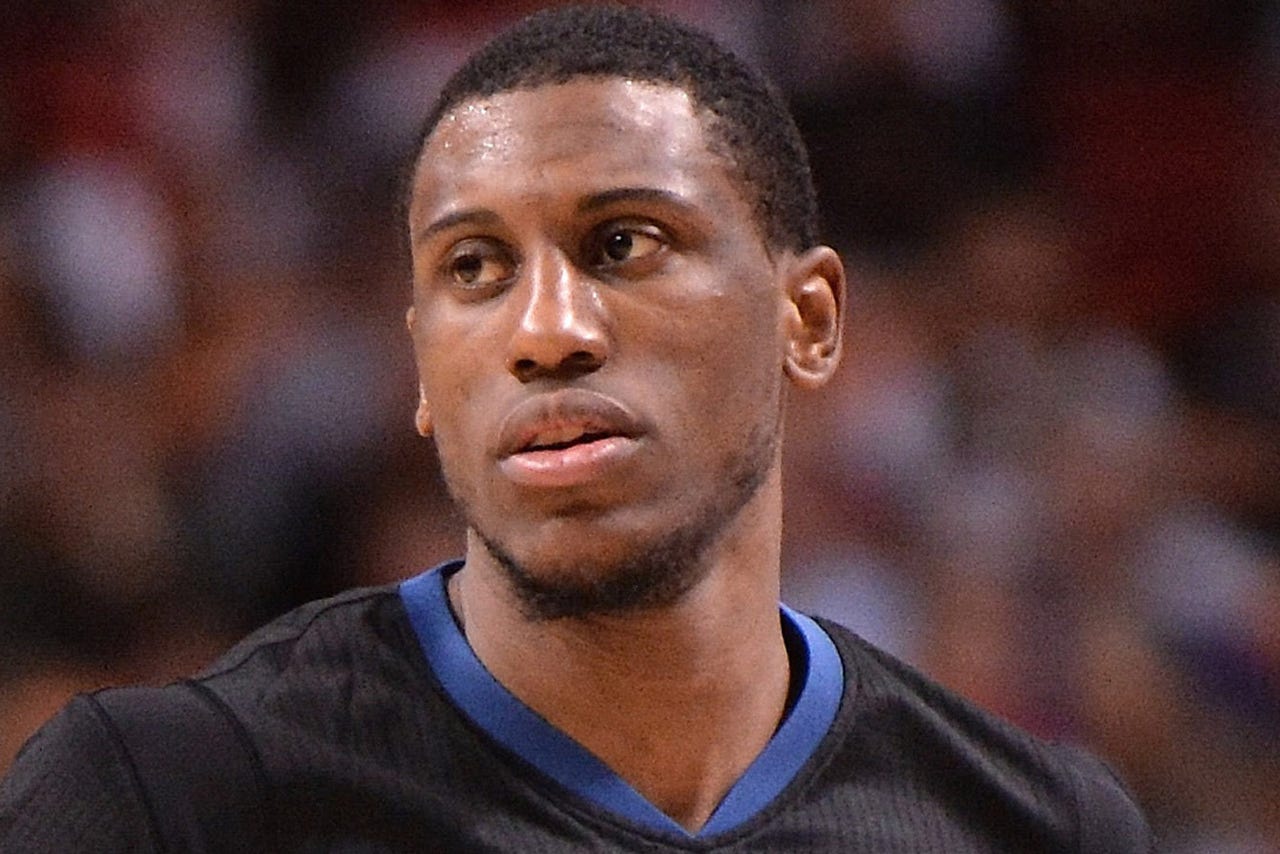 MINNEAPOLIS -- Thaddeus Young stationed himself next to the hospital bed, his mother's frail hand in his oversized, muscular one. As Lula Hall took her final breaths, her son held on tight.
In the 11 days since, the Timberwolves power forward has been able to step away from the deathbed and into the memories. Hall, 57, served as both caretaker and provider in a single-parent home. She whipped Young into shape while showing unfailing support for his basketball career. She flew from her Memphis home to her son's games in Philadelphia before starting chemotherapy that left her unable to travel and weak.
Only physically, though, Young said.
"My mom is one of the strongest women I knew," said Young, traded from the 76ers to the Timberwolves in the summer. "She did everything. She sacrificed everything. For her to pass, it definitely hurts badly.
"She was my motivation. She was my concentration, my focus, everything."
After more than a week away from the team to grieve with his family, Young practiced Monday for the first time since Hall's death. She'd been battling cancer for the past year and a half; her health took a turn for the worse when the Wolves were in Mexico to play against Houston.
Young made it to Memphis in time to spend the final moments with his mother. He stayed through her visitation and funeral Friday, missing Minnesota's past five games.
"It's good for him, just from a perspective of he's had a chance to do a lot of things back home, and get his head straight and get things organized," coach and president of basketball operations Flip Saunders said. "Now, as he says, he can kind of get back into it and everything."
That's the plan, Young says, with an impetus on honoring his mother via inspired play.
But this still hurts. Will for a long time.
"You try to prepare yourself for it," said Young, who has a brother and four sisters (two sisters by Hall), "but you can't prepare yourself for that type of stuff."
Young was born to Hall and Felton Young in 1988. When he was 10, he moved with Hall and his sisters to Memphis and continued his germination into a basketball phenom.
Hall kept Young grounded, balancing a strict household with unconditional love. "She made me do my homework, made me wash the dishes, made me go outside and mow the grass," said Young, drafted 12th overall by the Sixers in 2007 after a year at Georgia Tech. "She did everything that a father figure is supposed to do."
Felton Young maintained and continues to have an active role in Thaddeus' life. The former Jacksonville University star and 1978 Buffalo Braves draftee and Hall never married.
To make ends meet, Hall worked as a Popeye's manager in New Orleans and for K & M Logistics in Memphis. When she wasn't working, Hall was attending Thad's AAU and high school games.
So it is with a heavy heart that Young returns to the lineup ahead of Wednesday's game against Milwaukee. But Saunders thinks a return to normalcy can be good for the eighth-year veteran, perhaps providing some sense of closure.
"Most of the times, if you have a loved one, a mom or a dad, and you're playing basketball, they've had such an influence in your life, what you've done, that probably the thing they'd want you to do is go out and play for them," Saunders said.
Young, who's averaging 14.3 points, 5.0 rebounds and 1.6 steals per game, thanked Saunders, the team, fellow NBA players and fans who reached out to express thoughts and prayers in the past few days. General manager Milt Newton was at the funeral Friday, and all of Young's teammates have reached out and voiced their support, Young said.
"I kind of told him that it was going to be tough," said forward Corey Brewer, a fellow Tennessee native whose father died during the 2011-12 NBA season. "Before it even happened, we were talking about it. I said I was going back and forth when my dad was about to pass, basically. I said, 'It's going to be tough, but you have to do what you have to do.'
"I was happy he got to go home and be back with his family. That's what it's about."
Follow Phil Ervin on Twitter
---